Powder calligraphy ink - Ziller's - glossy black, 29,5 ml
Ink Ziller is a high-quality concentrated product that will be irreplaceable in creating smooth lines and beautiful calligraphy. Perfect for styles such as Spencerian and Copperplate. Ziller inks are perfect for steel, sharp nibs and wide brushes. They are a multi-purpose product that will help you move where your imagination takes you. While storing, the ink may be splintered, it is a natural process. It must be mixed well before use. If the ink is too watery, it can be concentrated using a Ziller thickening fluid.
Benefits:
- balanced PH, for archival stability;
- perfectly chopped pigments for a great color;
- acrylic formula of copolymers ensures excellent color-consistent lines and resistance to water;
- a bottle with a wide neck makes it easier to drench tools in the ink;
- non-toxic, free from heavy metals;
- they give an effect similar to watercolors;
- easy to clean; just water and a bit of ammonia or liquid for cleaning fountainpens.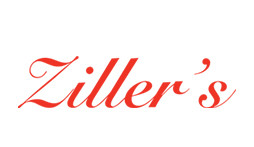 COLOR: glossy black
CAPACITY: 29,5 ml (1 oz.)
PACKAGE: 1 pc
COMPANY: Ziller's
REFERENCE: ZIL-GBP-9141195