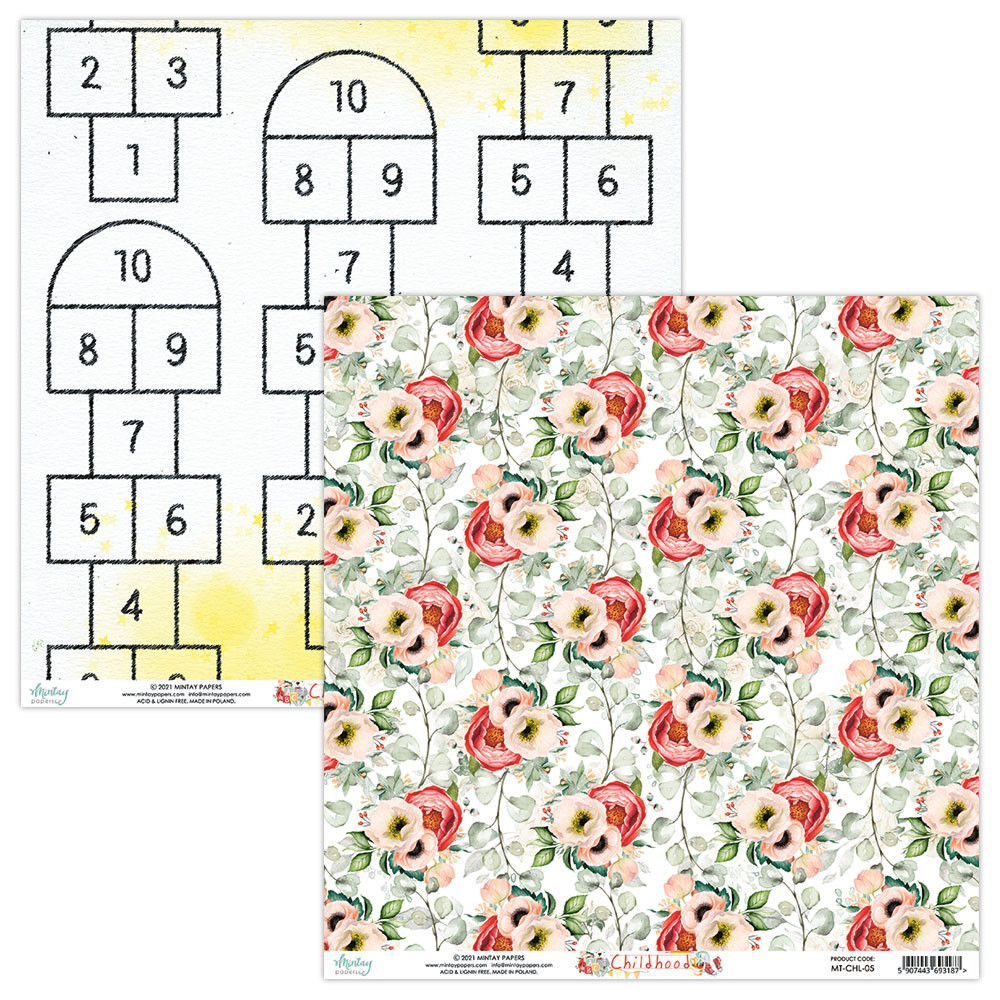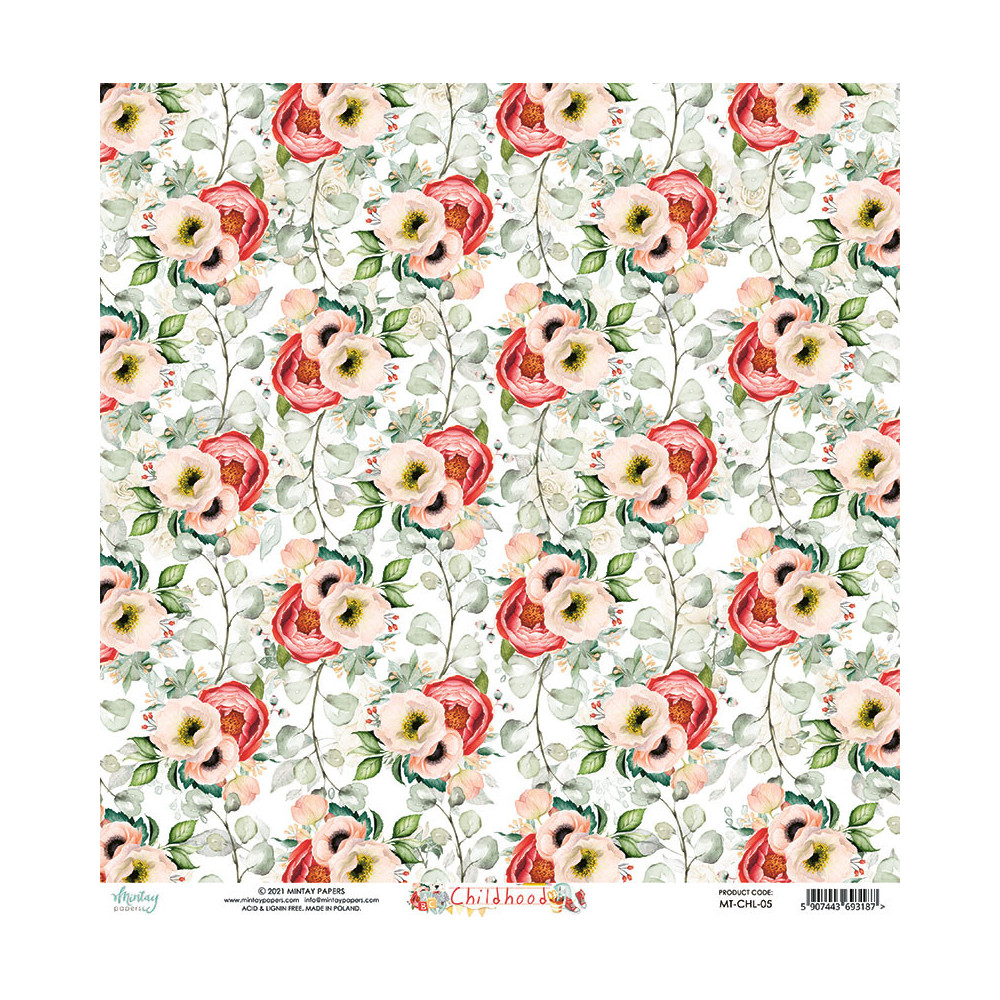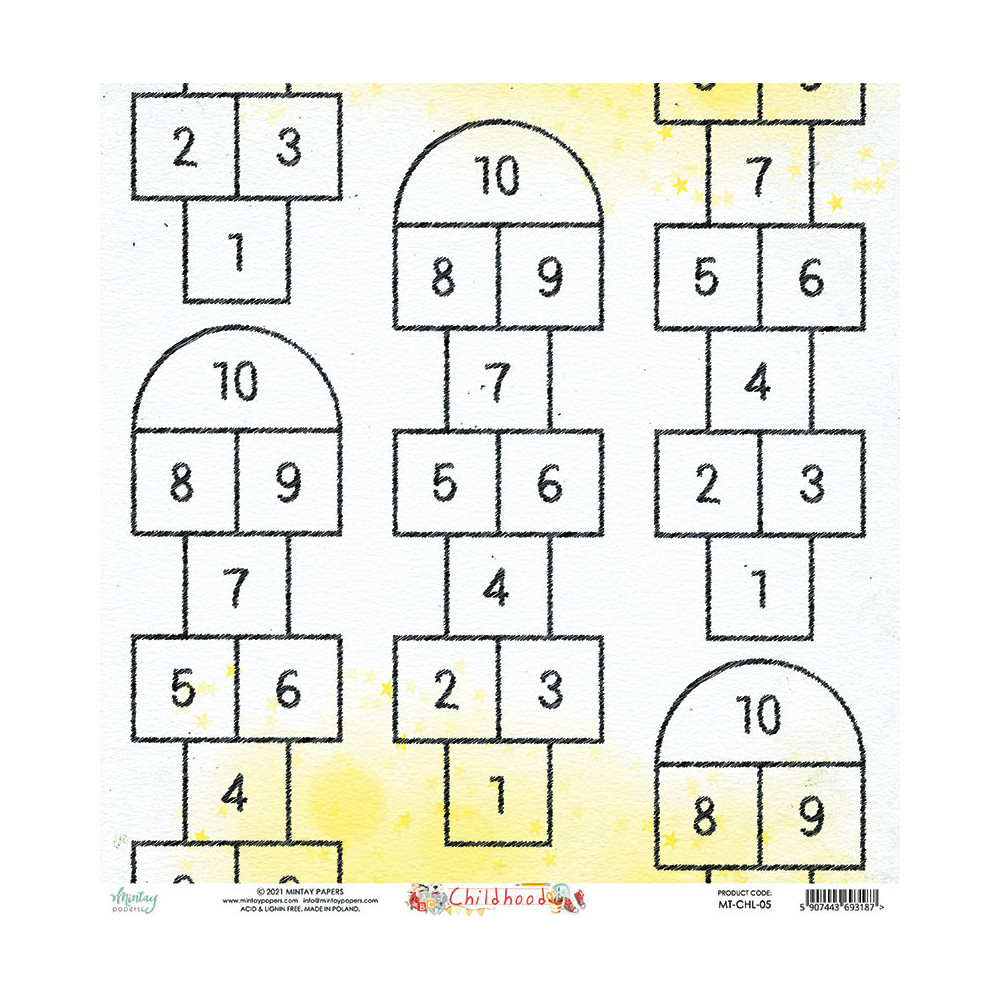 Scrapbooking paper 30 x 30 cm - Mintay - Childhood 05
2,70 zł

1,35 zł

Lowest price within 30 days before promotion:

1,35 zł
Check availability in our stores
Choose store:
Warszawa Varso

Chmielna 73

Warszawa

Plac Konesera 10A

Kraków

Pawia 34

Gdańsk

Rajska 10

Poznań

Plac Wolności 8

Wrocław

Krupnicza 6/8

Katowice

Krzywa 12
Podana ilość produktów jest jedynie poglądowa.
Childhood is a continuation of Tina Miracle's lovely collection for children, dedicated to slightly older preschool and school children.

This collection is full of exceptionally cute motifs of toys, animals, books and children's favorite games. It has been kept in bright, lively and joyful colors. It will be a great complement to the creative projects of preschoolers and scrapbooking works on children's topics. Thanks to it, you will be able to create a children's photo album or a souvenir book in which you will capture the most important moments from birth to the teenage age of your child.

SHEET SIZE: 30,5 x 30,5 cm
GRAMMAGE: 240g / m2
PACKAGE: one sheet
COMPANY: Mintay by Karola
REFERENCE: MT-CHL-05