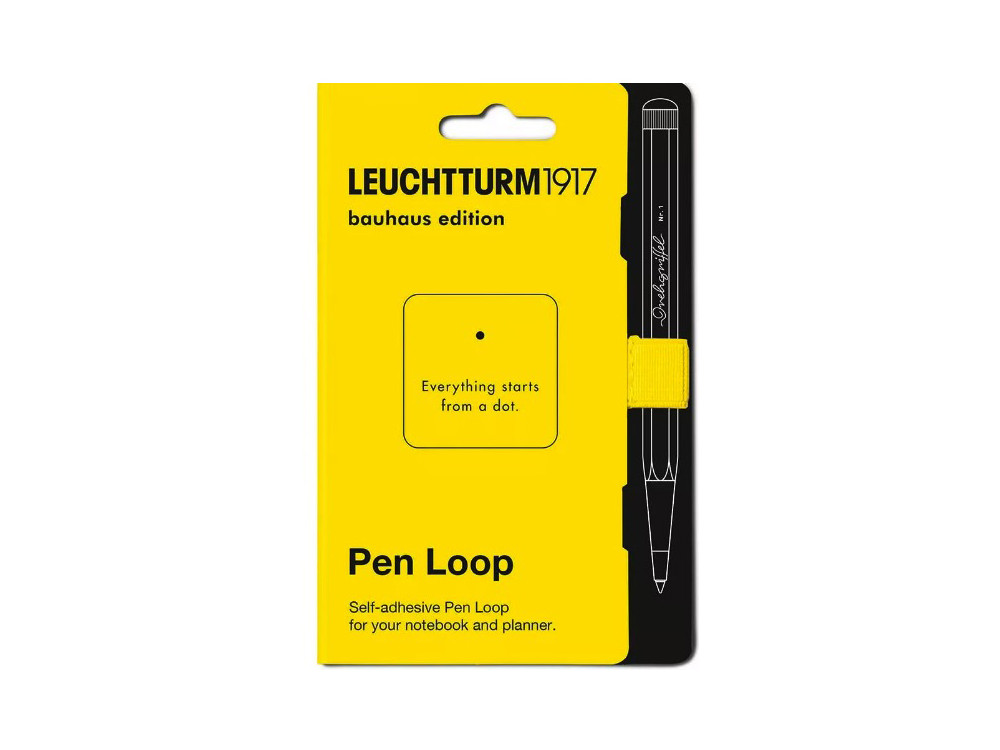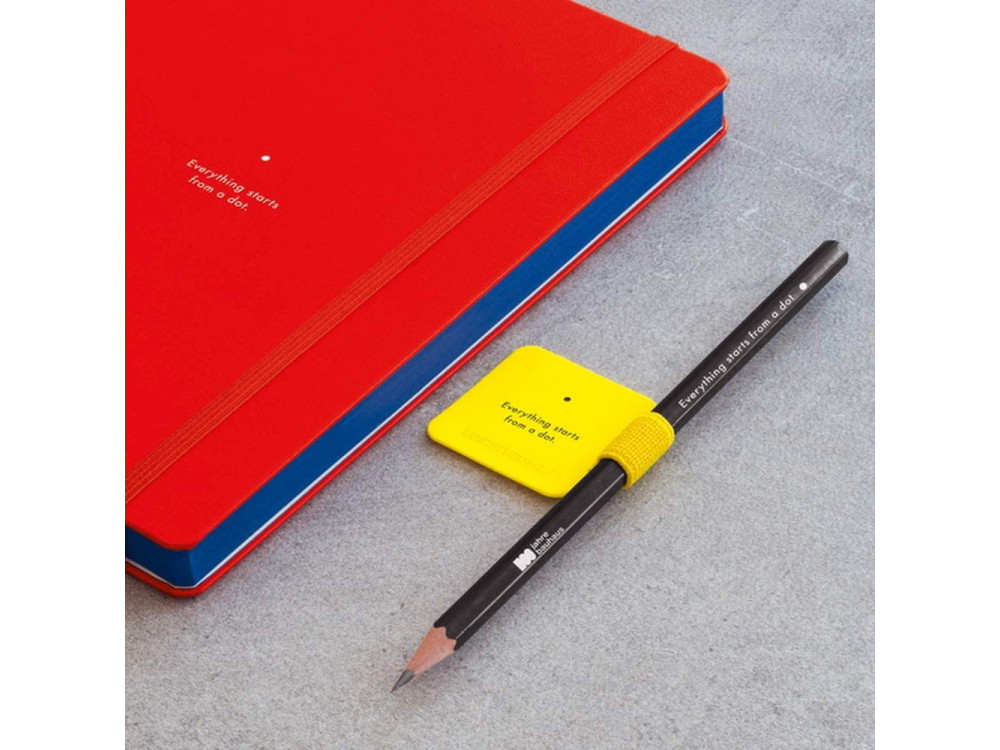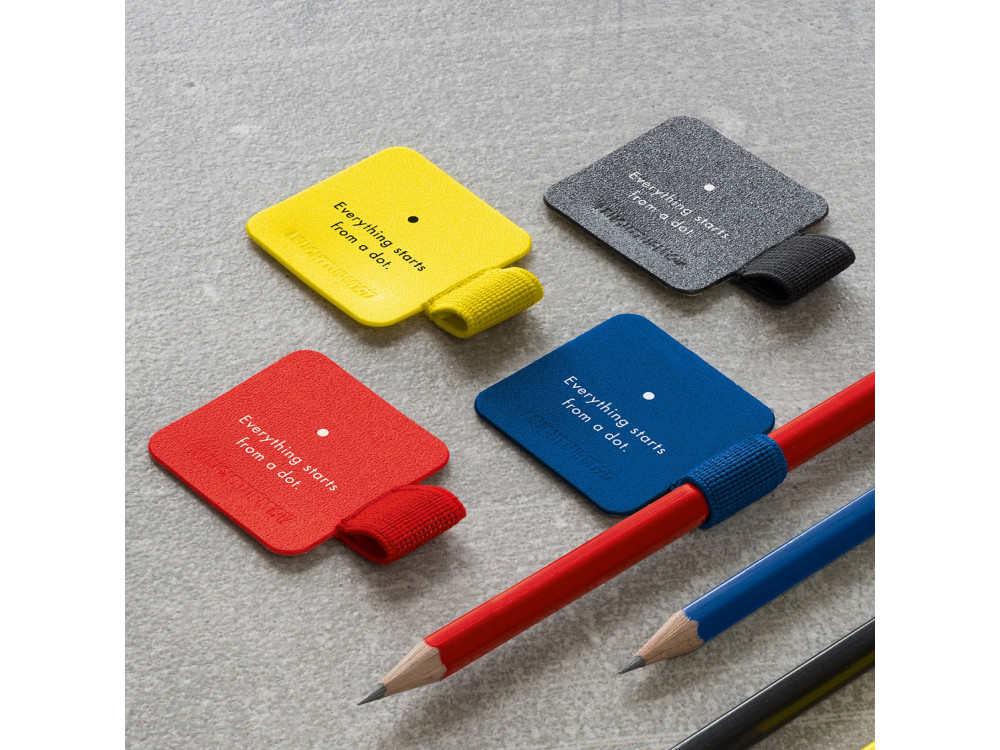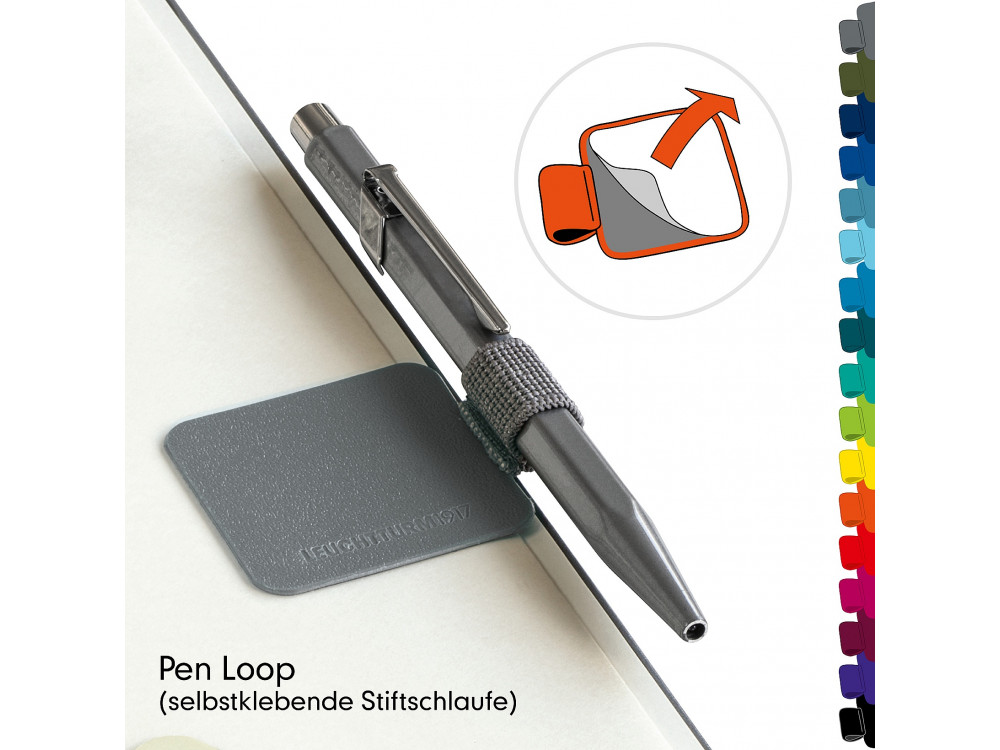 Pen loop, elastic pen holder, Bauhaus - Leuchtturm1917 - Lemon Yellow
Check availability in our stores
Choose store:
Warszawa Varso

Chmielna 73

Warszawa

Plac Konesera 10A

Kraków

Pawia 34

Gdańsk

Rajska 10

Poznań

Plac Wolności 8

Wrocław

Krupnicza 6/8

Katowice

Krzywa 12
Podana ilość produktów jest jedynie poglądowa.
Pen holder from the special edition ''Bauhaus''. It was created to celebrate the 100th anniversary of the founding of the Bauhaus School, a German art and craft school (1919-1933) that has become an icon of German design and manufacturing.
The aesthetics and design of our modern surroundings, from housing developments to furniture and websites, are partly the result of the Bauhaus School of art and design. It was founded in Germany in 1919 and closed by the Nazis back in 1933. The school only operated for fourteen years, yet it left an indelible mark on the design and practice of art education around the world.
The Pen Loops match in color with Leuchtturm1917 notebooks, pencils and pens. They feature the motivational phrase, ''It all starts with a dot''.
The self-adhesive loop is designed for any writing instrument. Whether it's a pen, pencil, marker, fountain pen or crayon, the Pen Loop is suitable for any of these accessories. The self-adhesive holder attaches to the inside of the back cover. This allows you to carry your favorite Leuchtturm notebook along with your pen. Creating notes will be even easier from now on!

COLOR: Lemon Yellow
DIMENSIONS: 4 x 4 cm
LOOP SIZE: 1,5 cm
PACKAGE: 1 pc.
COMPANY: Leuchtturm1917
REFERENCE: LT-359774