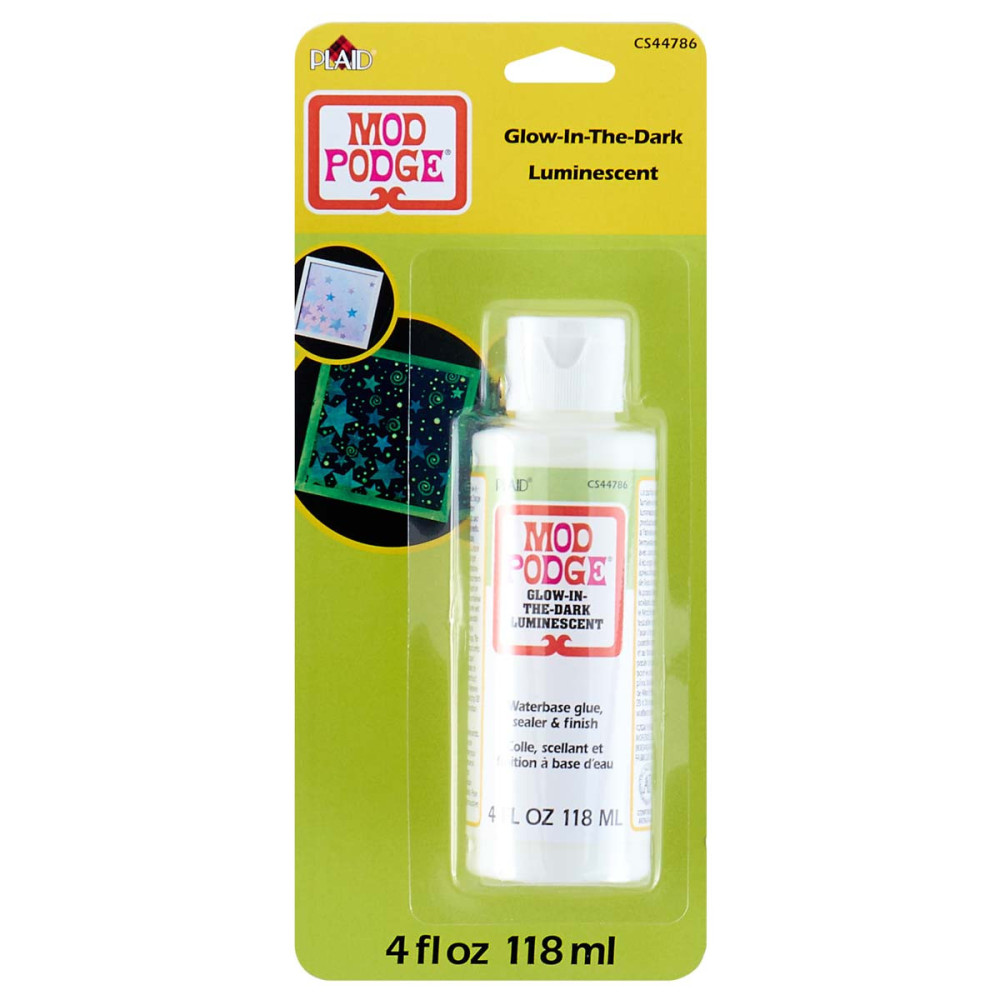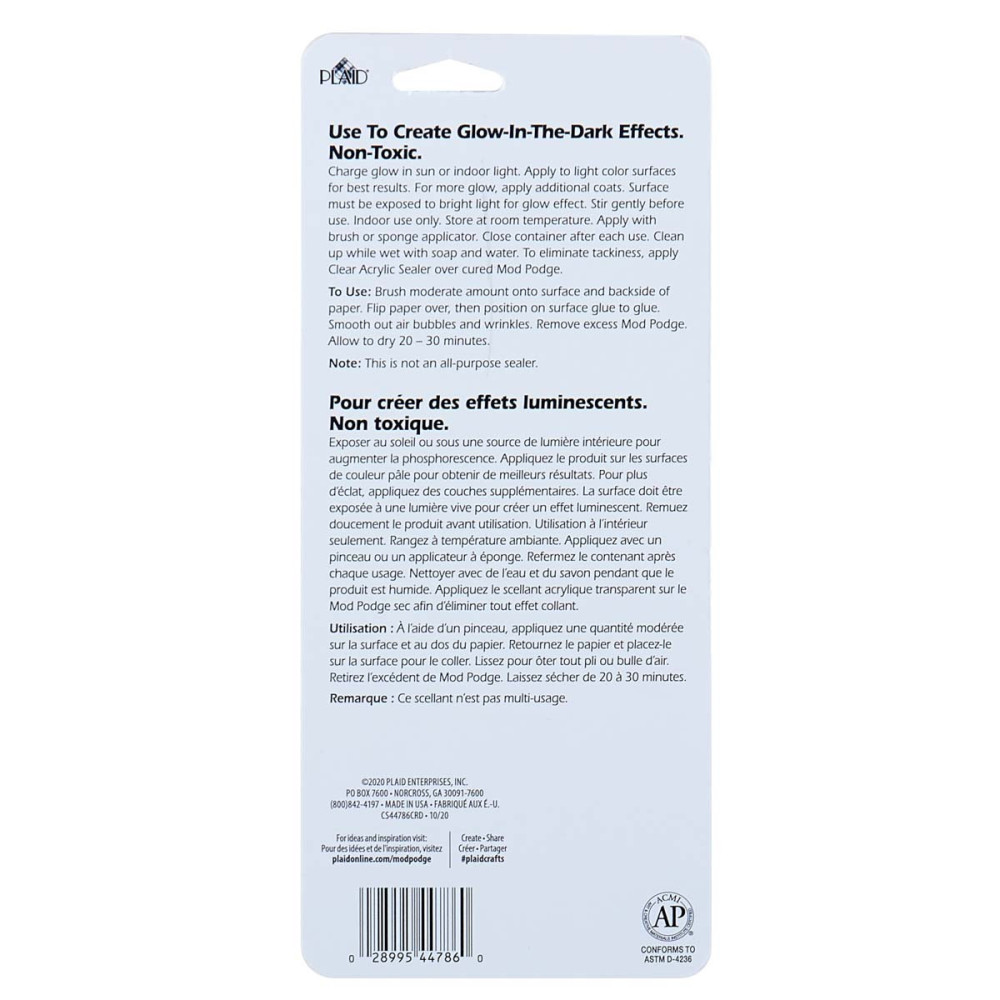 Decoupage medium 3 in 1 - Mod Podge - glow in the dark, 118 ml
46,90 zł

35,18 zł

Lowest price within 30 days before promotion:

35,18 zł
Check availability in our stores
Choose store:
Warszawa Varso

Chmielna 73

Warszawa

Plac Konesera 10A

Kraków

Pawia 34

Gdańsk

Rajska 10

Poznań

Plac Wolności 8

Wrocław

Krupnicza 6/8

Katowice

Krzywa 12
Podana ilość produktów jest jedynie poglądowa.
Universal 3 in 1 decoupage medium from Mod Podge. It is a glow-in-the-dark medium that can be used as glue, primer and varnish. In order for the medium to glow in the dark, it must be exposed to sunlight. Then the object covered with the medium will glow when it is dark. When the lighting effect is gone, put the object back in the sun's reach.

The product is quick-drying - approx. 20-30 minutes for each layer. Can be sanded to a smooth finish. The preparation is best applied with a brush or a special sponge. It can be used on various surfaces, e.g. paper, fabrics, wood and other porous materials. It is also used as a protective layer for puzzles. The formula of the water-based glue facilitates cleaning, and also makes the preparation ideal and easy to use for beginners and professionals. Any stains can be washed with water and soap (before drying).