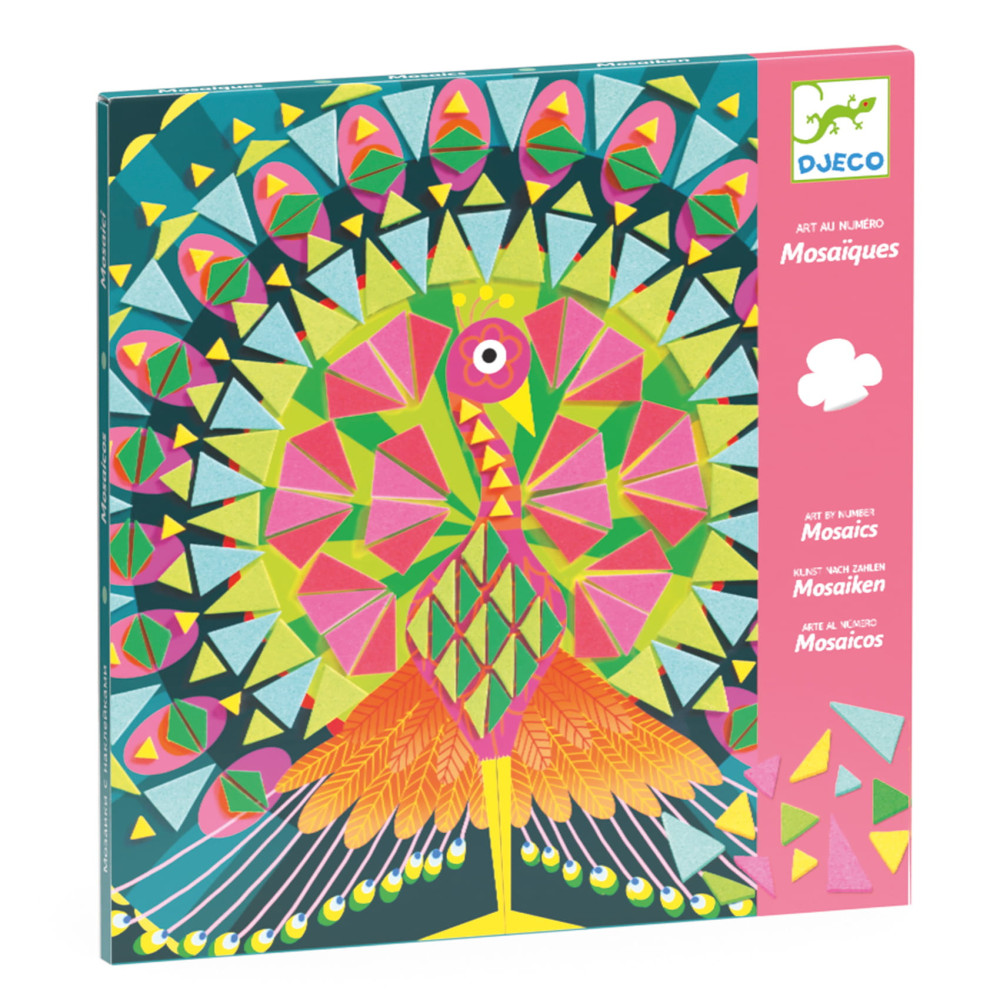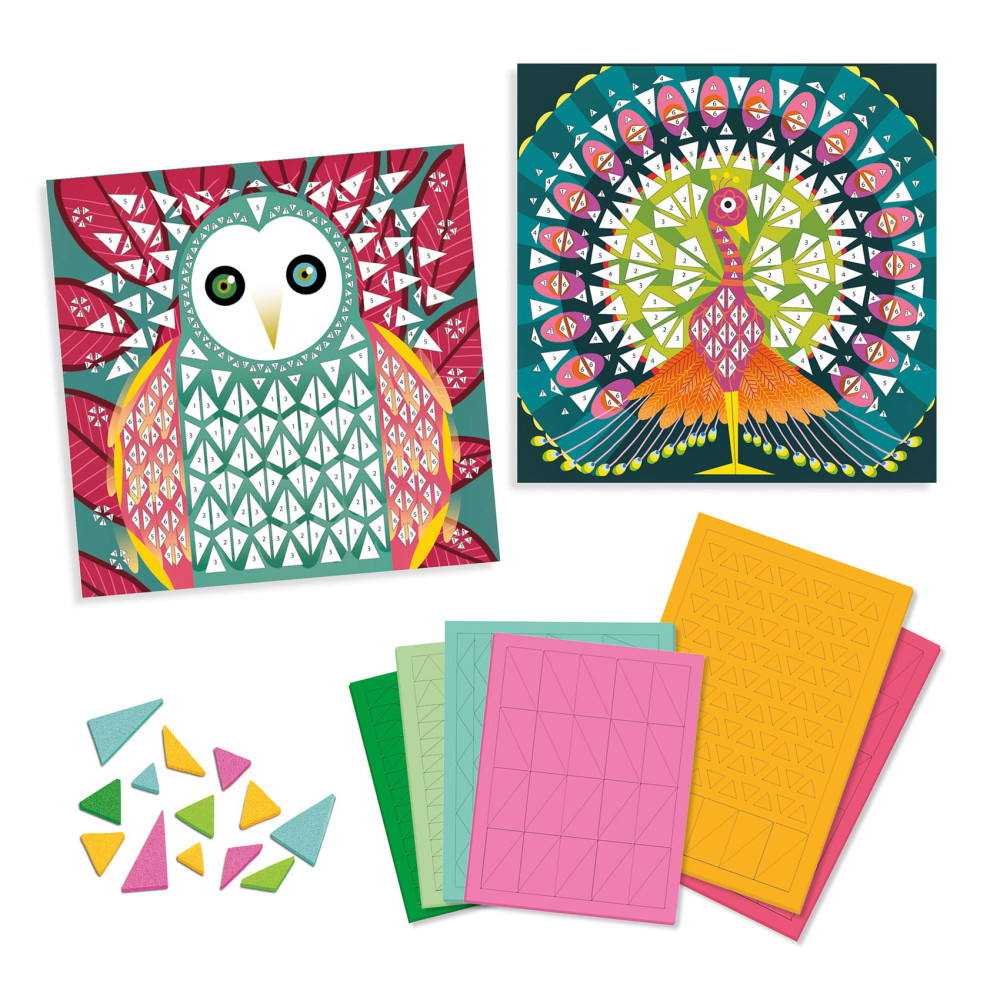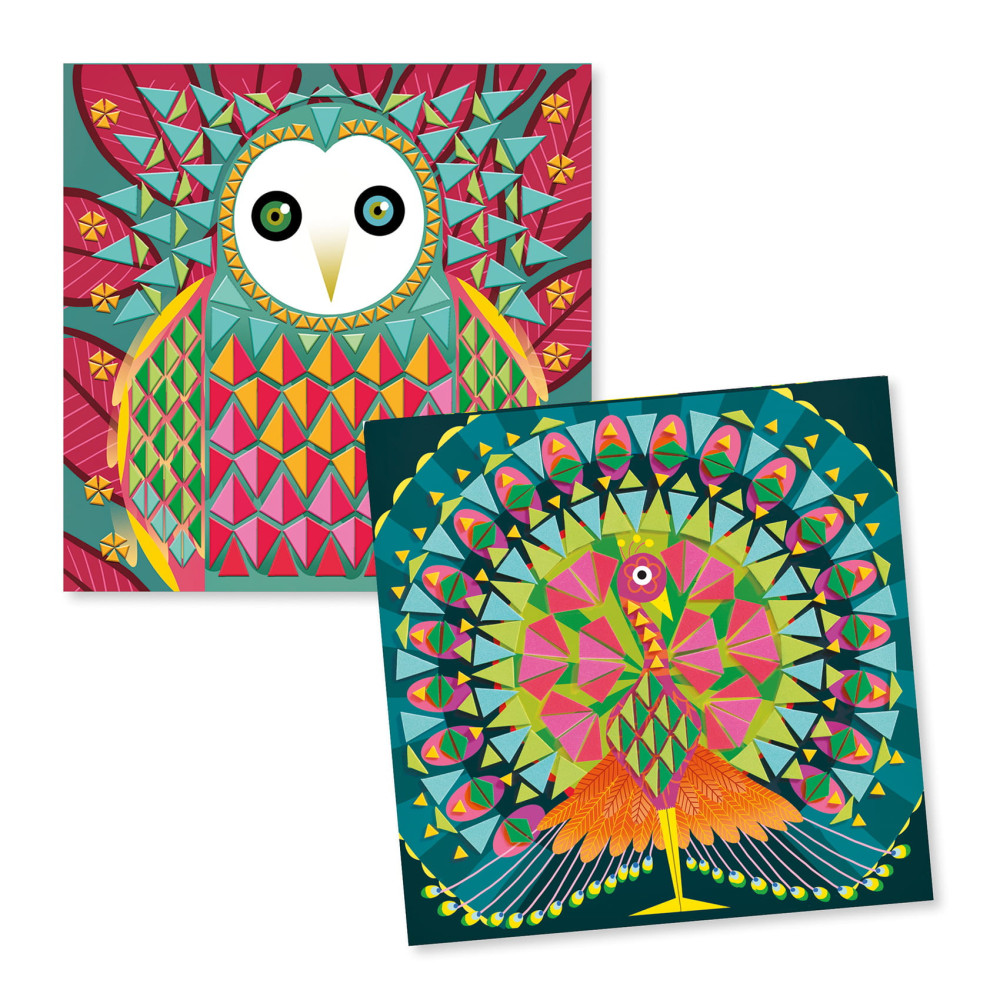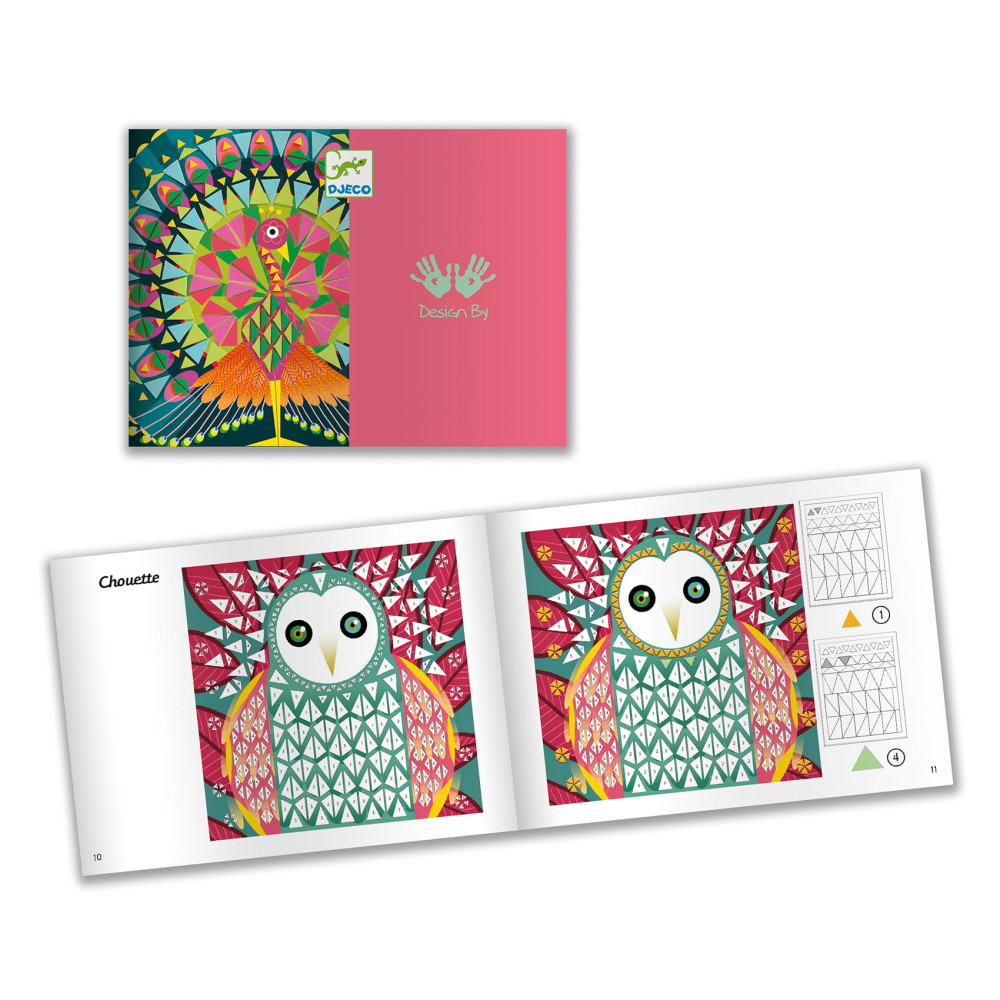 Art set for kids, mosaic - Djeco - Peacock and owl
Check availability in our stores
Choose store:
Warszawa Varso

Chmielna 73

Warszawa

Plac Konesera 10A

Kraków

Pawia 34

Gdańsk

Rajska 10

Poznań

Plac Wolności 8

Wrocław

Krupnicza 6/8

Katowice

Krzywa 12
Podana ilość produktów jest jedynie poglądowa.
Art set for children to create mosaics with stickers.
While playing, the child learns shapes, colors and materials. The set includes two cardboard illustrations depicting a peacock and an owl, to be decorated with colorful foam stickers. Thanks to the mosaics, the child gets acquainted with the concept of small, medium and large.
The set includes:
- 2 illustrated templates;
- 6 boards with foam mosaics;
- step-by-step pictorial instructions.
The product is suitable for children from 7 to 14 years old.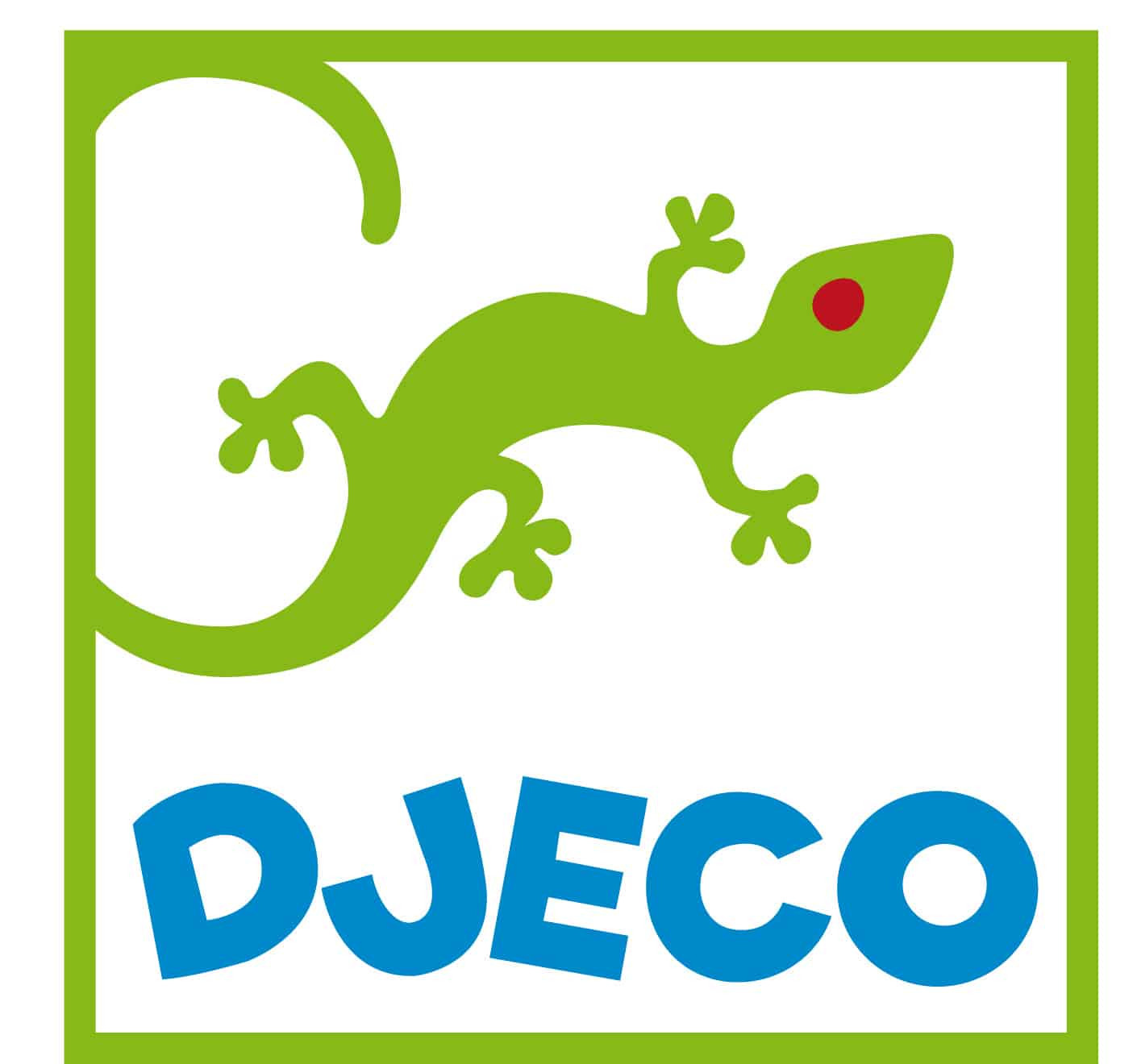 CHILDREN'S AGE: from 7 to 14 years old
PACKAGE:
- 2 ilustrowane szablony;
- 6 plansz z piankowymi mozaikami;
- instrukcję obrazkową krok po kroku.
COMPANY: Djeco
REFERENCE: DJ-DJ08888