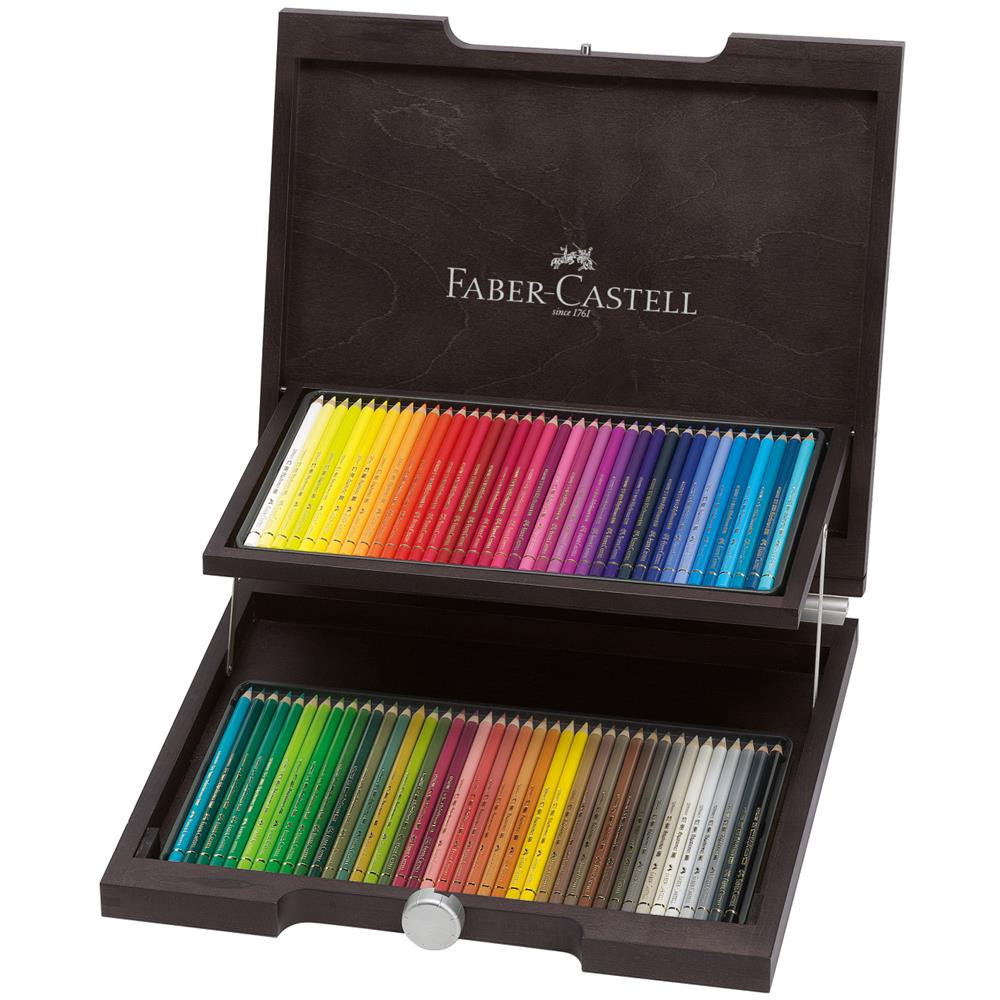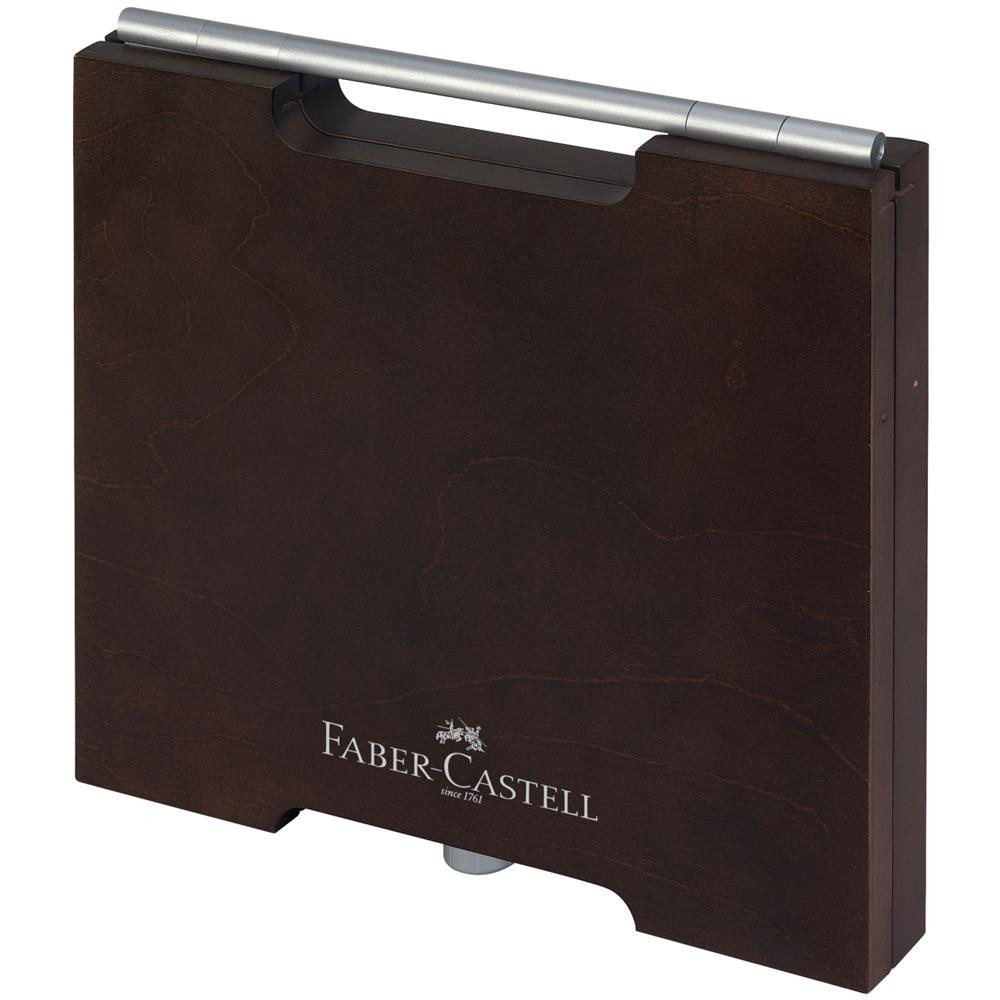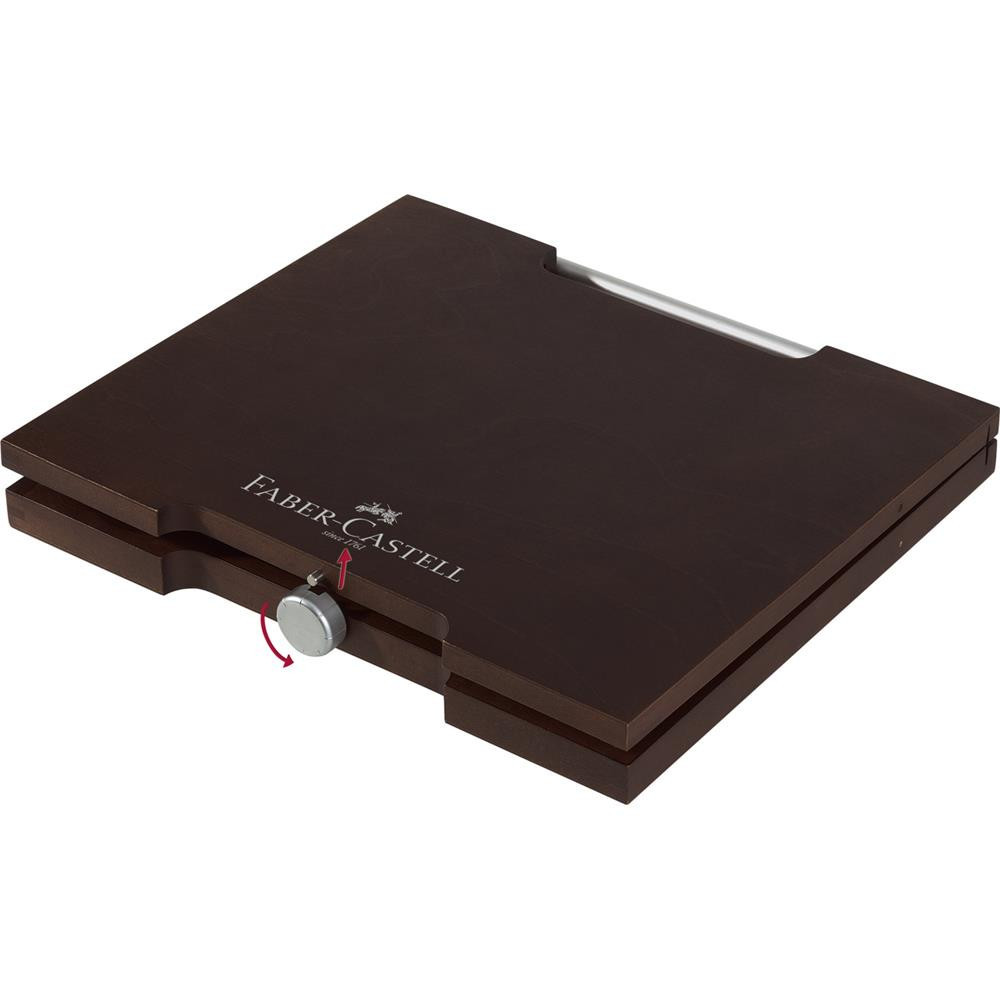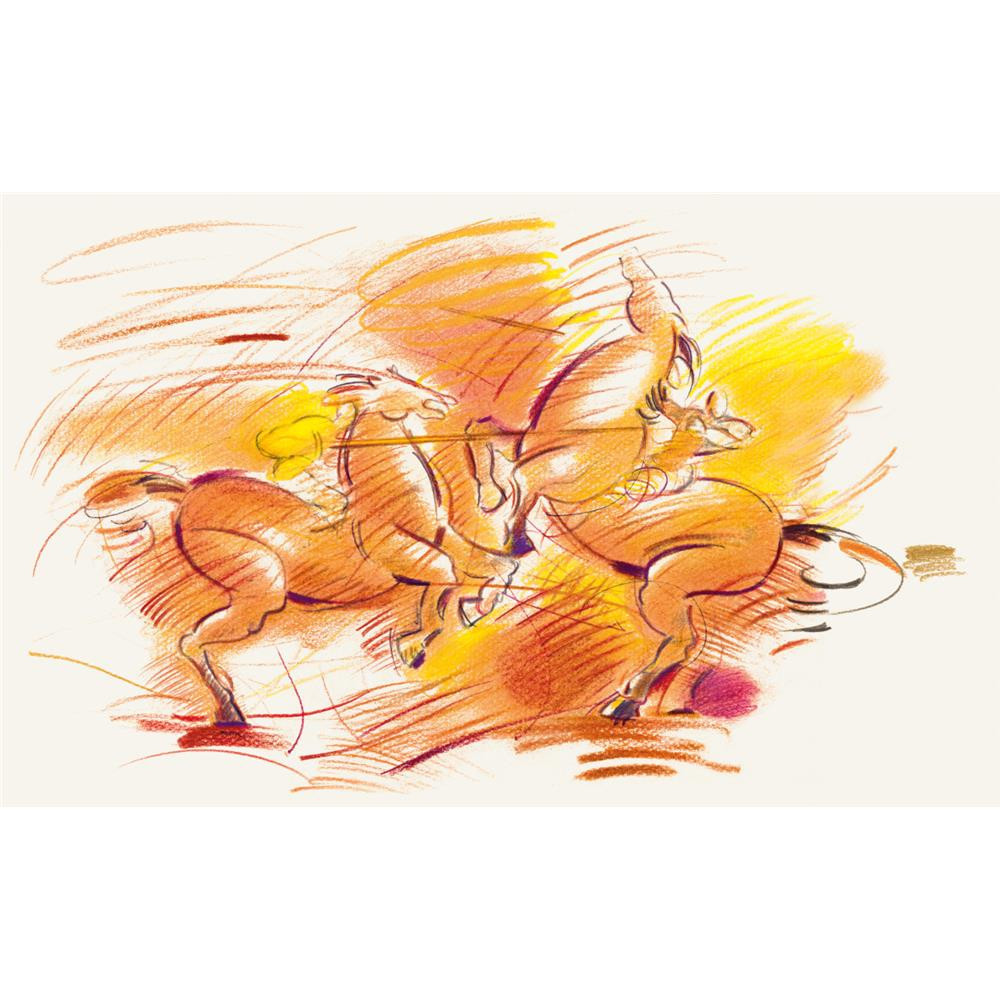 Set of Polychromos pencils in wooden case - Faber-Castell - 72 pcs.
Check availability in our stores
Choose store:
Warszawa Varso

Chmielna 73

Warszawa

Plac Konesera 10A

Kraków

Pawia 34

Gdańsk

Rajska 10

Poznań

Plac Wolności 8

Wrocław

Krupnicza 6/8

Katowice

Krzywa 12
Podana ilość produktów jest jedynie poglądowa.
Polychromos are the highest quality colour pencils for artists of the Faber-Castell brand. They are one of the most popular artists' colour pencils, and at the same time considered by many artists to be the best drawing pencils. They were the favorite colour pencils of Karl Lagerfeld and Ferdinand Porsche! They have been manufactured since 1908.
The name of the Polychromos means "a multitude of colors" from the Greek. The multitude of names translates into 120 shades in the entire palette. Among the shades there are many natural colors, in earthy and skin tones, which will allow you to create very realistic illustrations.
The Polychromoses are described as medium-hard colour pencils, although they are very light to draw. They are harder than the equally popular very soft Caran d'Ache Luminance or "buttery" Prismacolor Premier. Contrary to popular opinion, they are not oil-based, but wax-based. They have an incredibly saturated pigment and blend perfectly. Polychromos colour pencils allow you to apply multiple layers and guarantee coverage even when applying a light color to a dark one. By drawing them on smooth paper, we can easily obtain large contrasts, and the effect of pores will be minimal. We will create quick sketches with the lightness of lines on grainy paper.
Polychromos colour pencils are permanent, which means that they are highly resistant to light (fading), abrasion and water blurring. In addition, they do not leave unsightly lumps or excessive pores on the paper. Drawings made with Polychromos colour pencils retain their intensity over the years.
Polychromos Faber-Castell colour pencils are very light, slim and hold well in the hand. The colours on the bodies of the crayons perfectly reflect their real shades of graphite. Thanks to this, making a color chart will no longer be necessary. Graphite with a thickness of 3.8 mm does not break or crumble. The pencils sharpen into a beautiful point, remaining sharp for a long time.
An interesting fact is that the Polychromoses perfectly adhere to the surface of the markers. In addition, their colours have markings universal for the Faber-Castell brand. Thanks to this, you can easily choose the perfect Polychromos colour in the range of other Faber-Castell products, such as Pitt Artist Pens. Colour pencils are irreplaceable not only for colouring and drawing, they will also work well for creating detailed sketches in the lineart, frottsage or sgraffito technique.