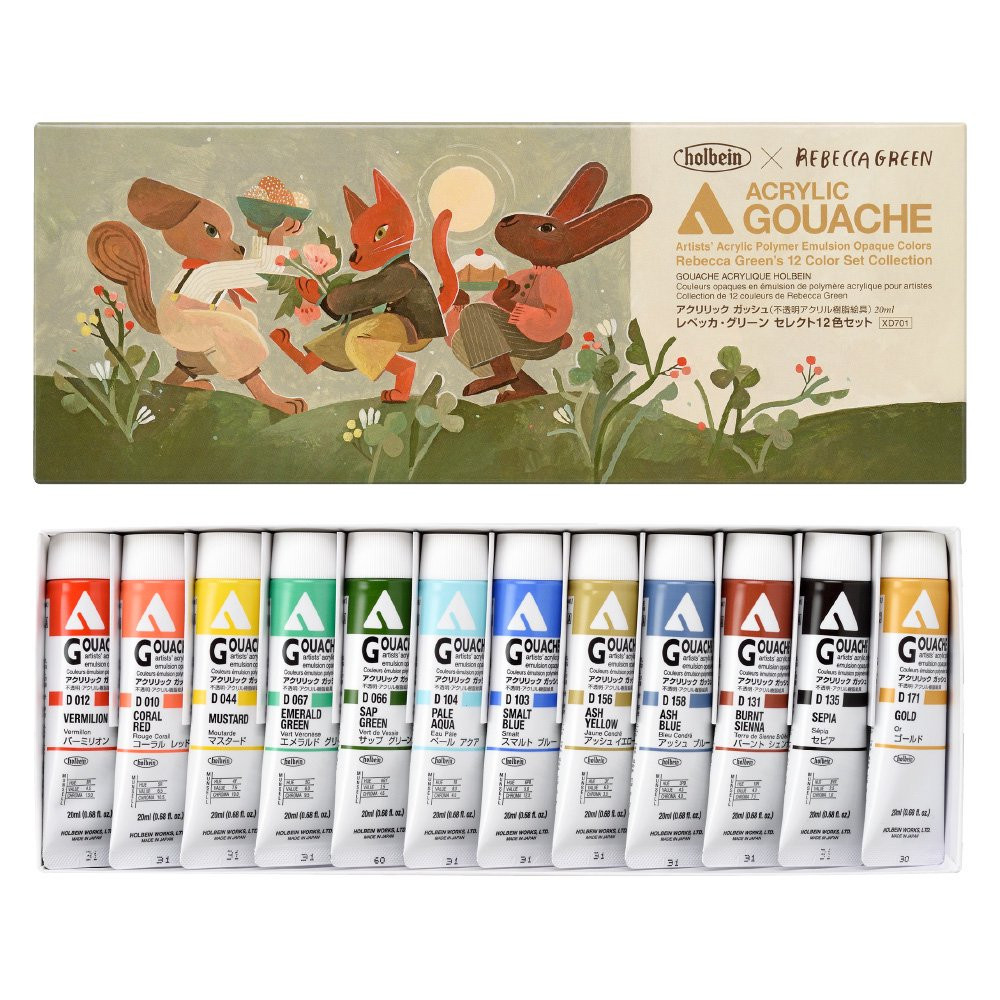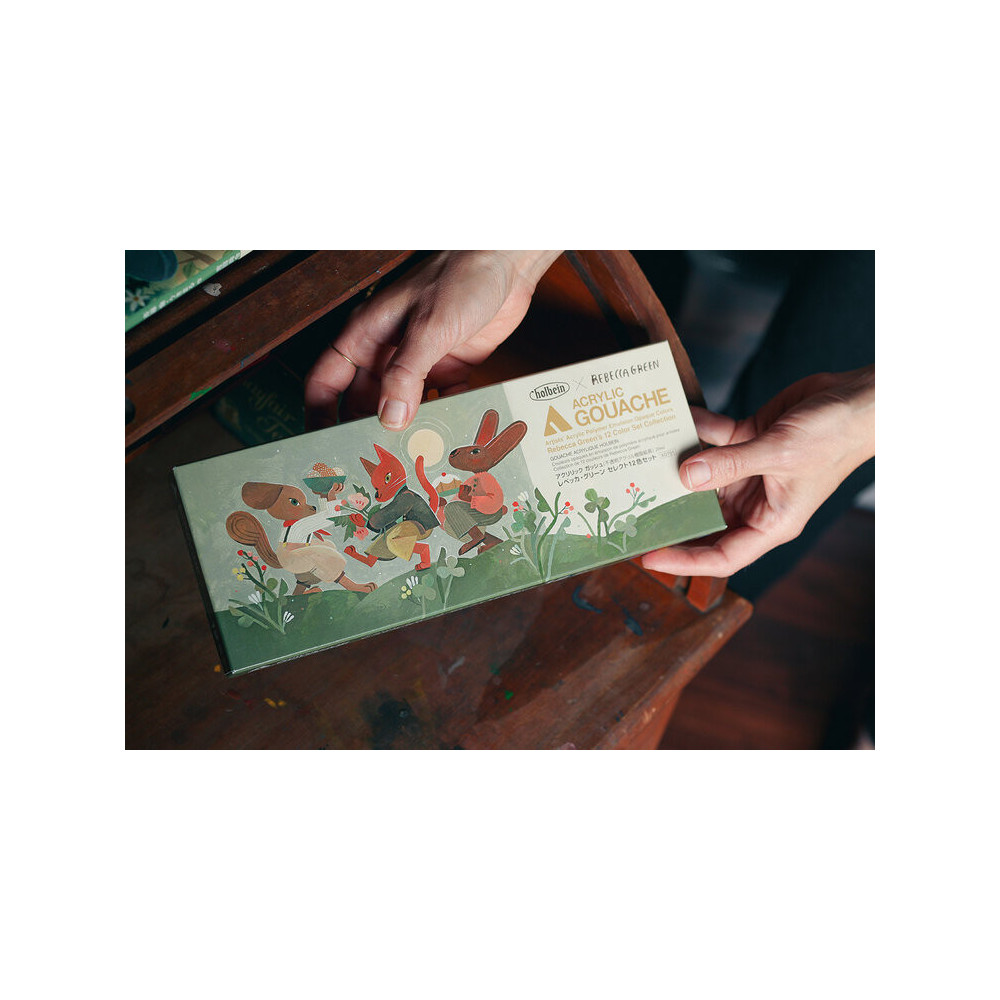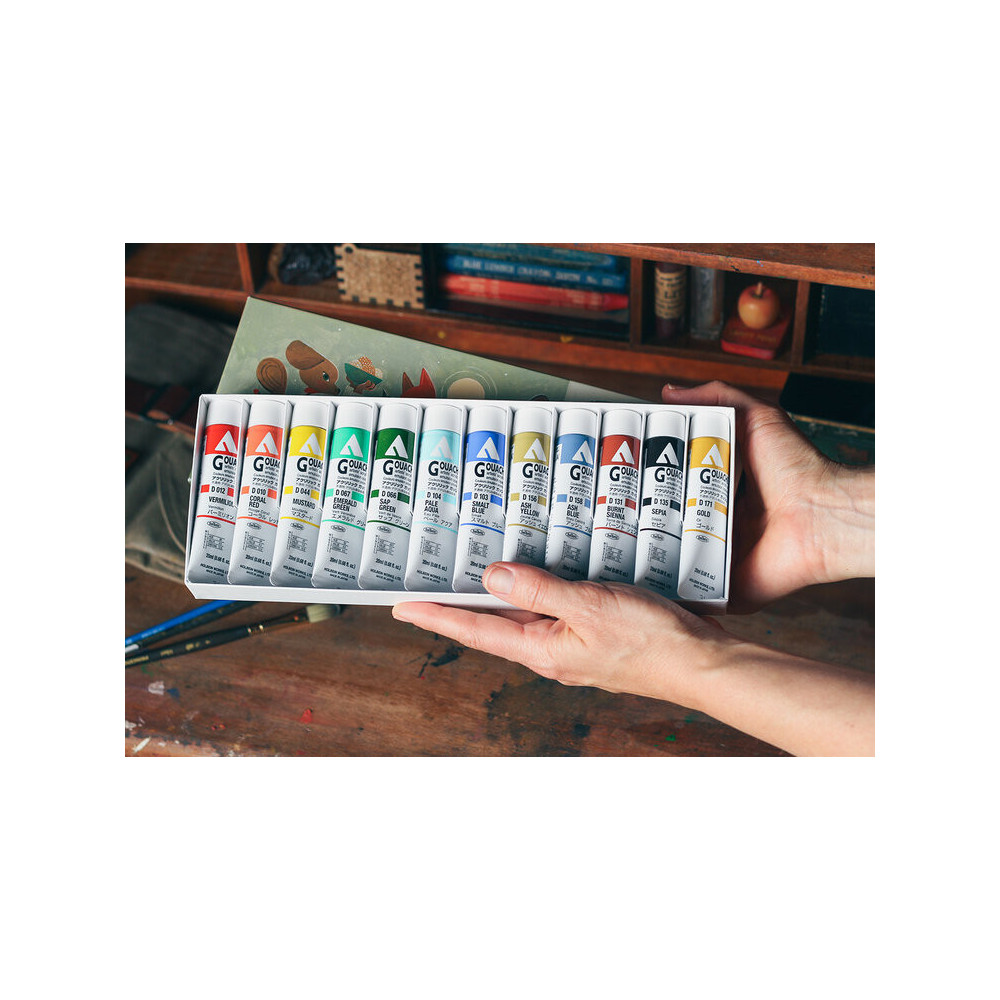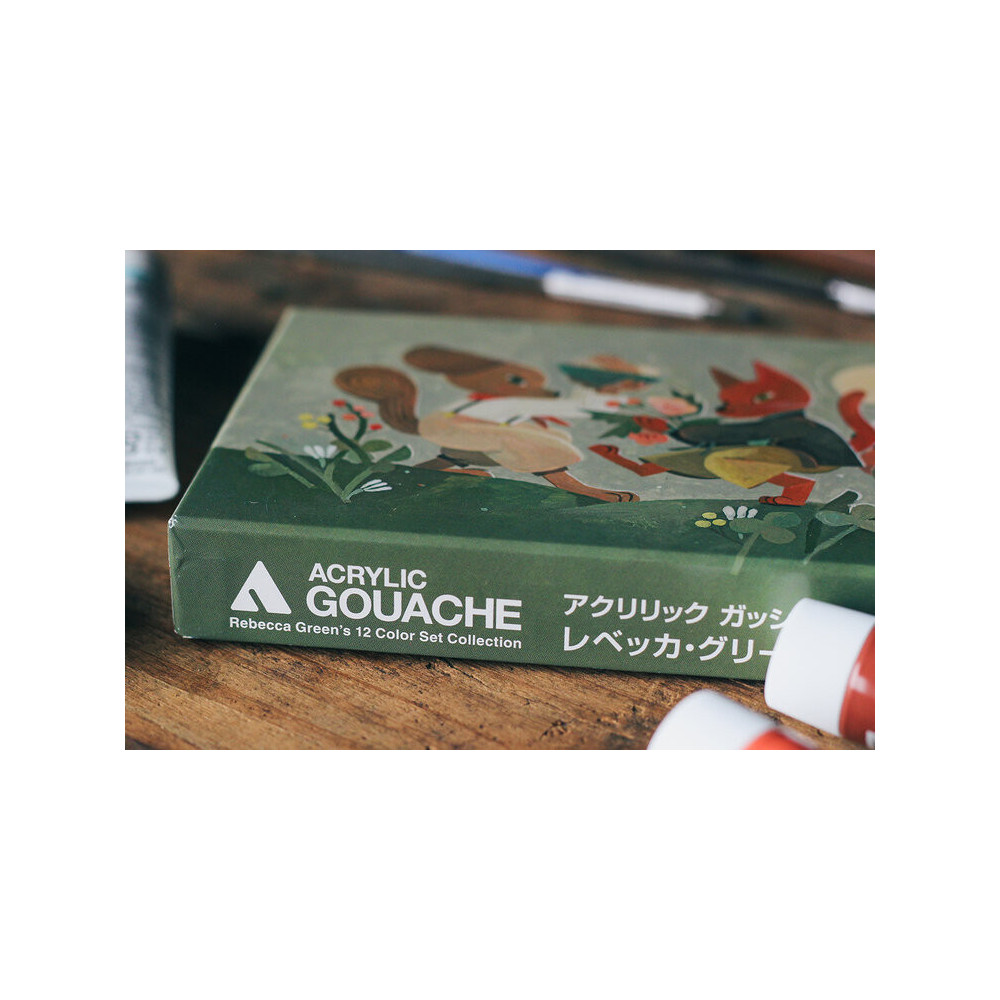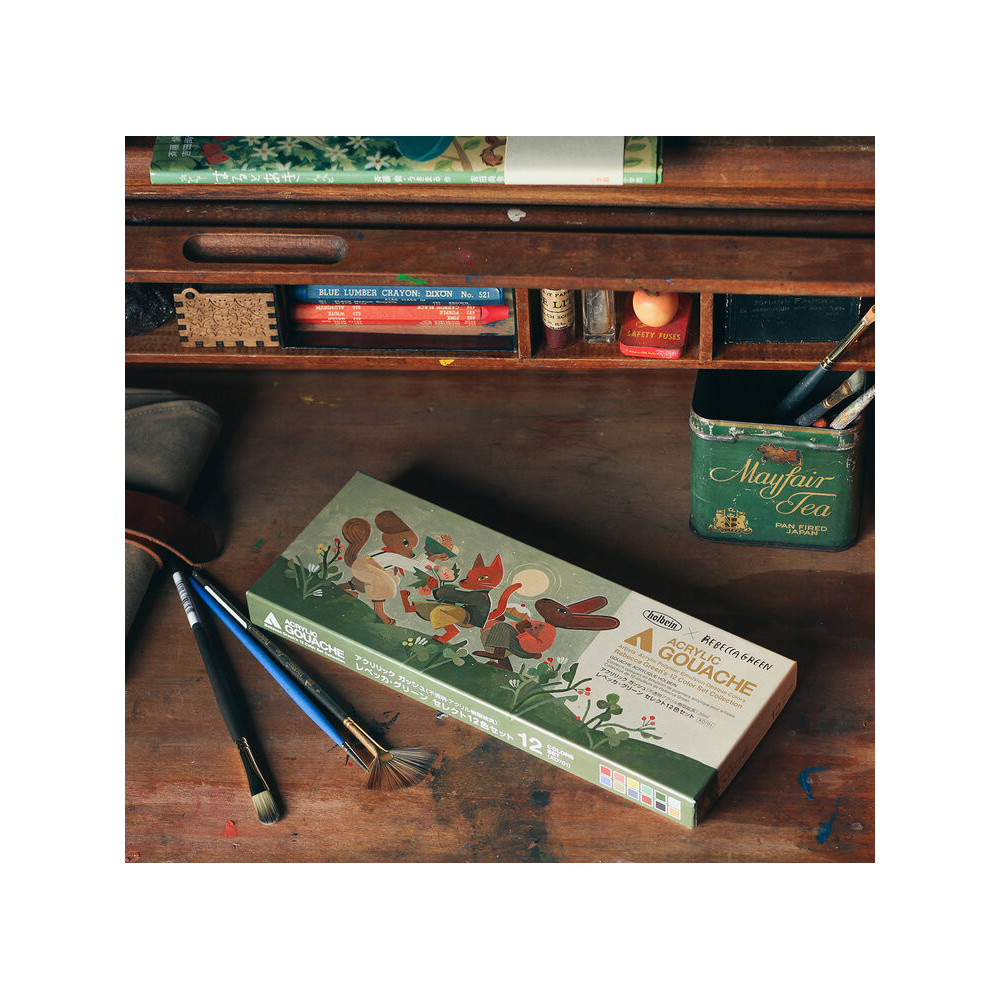 Set of Acryla Gouache paints - Holbein - Rebecca Green, 12 colors x 20 ml
Check availability in our stores
Choose store:
Warszawa Varso

Chmielna 73

Warszawa

Plac Konesera 10A

Kraków

Pawia 34

Gdańsk

Rajska 10

Poznań

Plac Wolności 8

Wrocław

Krupnicza 6/8

Katowice

Krzywa 12
Podana ilość produktów jest jedynie poglądowa.
The Acryla Gouache set of gouache paints was created in cooperation with the American painter and illustrator Rebbeka Green. The cover of the paint packaging is decorated with a beautiful illustration of the artist Rebbeca Green is from Michigan in the United States. She is associated with the publishing and art industry for children. He loves to experiment with traditional materials and use a variety of media, including gouaches, crayons, ink and cut paper. Holbein Arcyla Gouache gouaches are a unique combination of the water-solubility of gouaches with the velvety mattness and durability of acrylic. They are made of pure acrylic resin, thanks to which the range of their colors is highly pigmented and durable. These paints react, mix and look like traditional gouache. They are based on gum arabic, but they do not create as delicate a surface as traditional gouaches. These are water-based paints compatible with all water-soluble media. Holbein acrylic gouaches are completely waterproof, matte and opaque after drying, even on dark surfaces. Most importantly, Acryla Gouache paints after complete drying acquire exactly the same color as during painting. Acrylic gouaches dry very quickly and, thanks to their final water resistance, are suitable for priming and layering. The paints have excellent light fastness. Thanks to this, your works will remain long-lasting and will not lose their color over time. Acrylic Gouache paints are produced in a traditional manufactory in Japan. Their range includes as many as 107 vivid, pastel, muted, neon and metallic colors.

COLORS: Vermillion, Coral Red, Mustard, Emerald Green, Sap Green, Pale Aqua, Smalt Blue, Ash Yellow, Ash Blue, Burnt Sienna, Sepia, Gold.
CAPACITY: 20 ml x 12
PACKAGE: 5 pcs
COMPANY: Holbein
REFERENCE: HOL-XD701