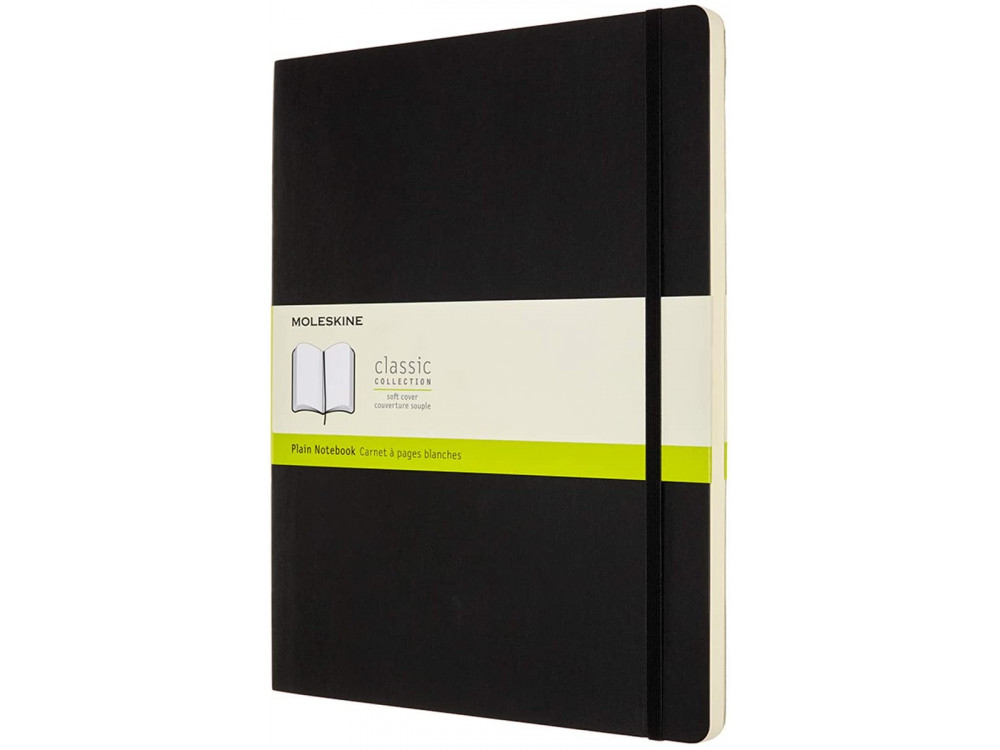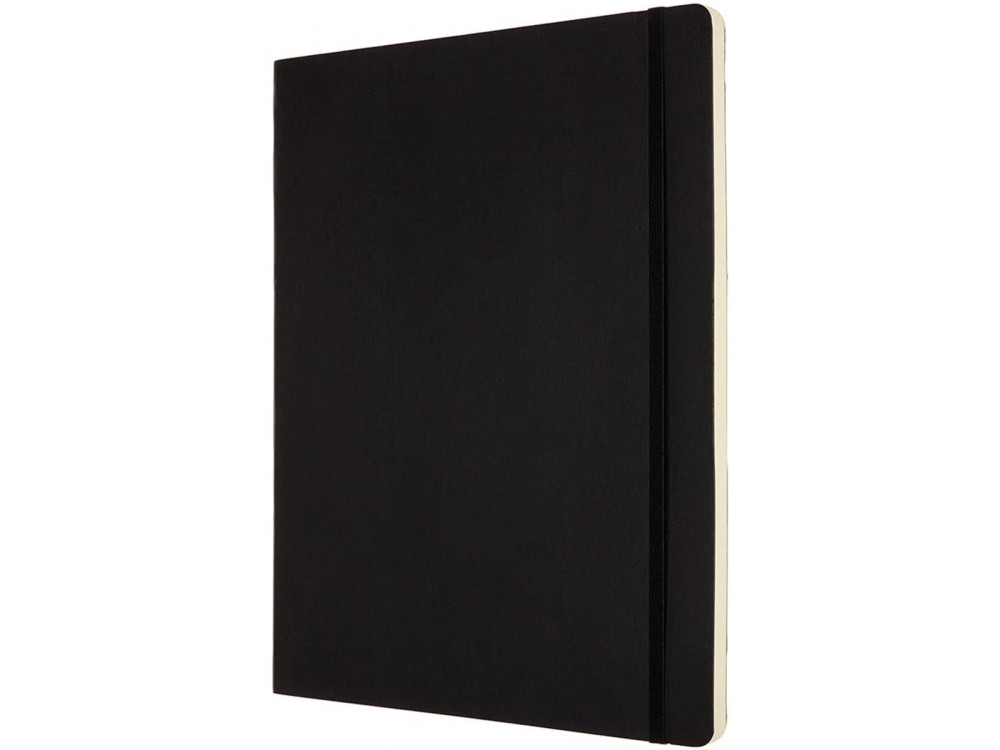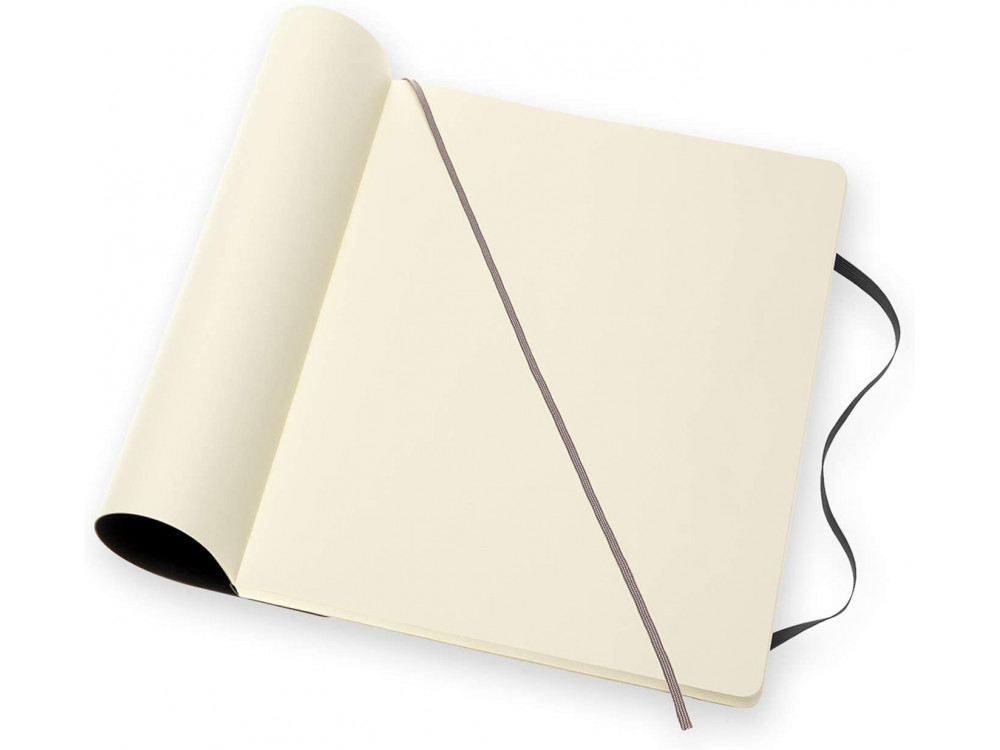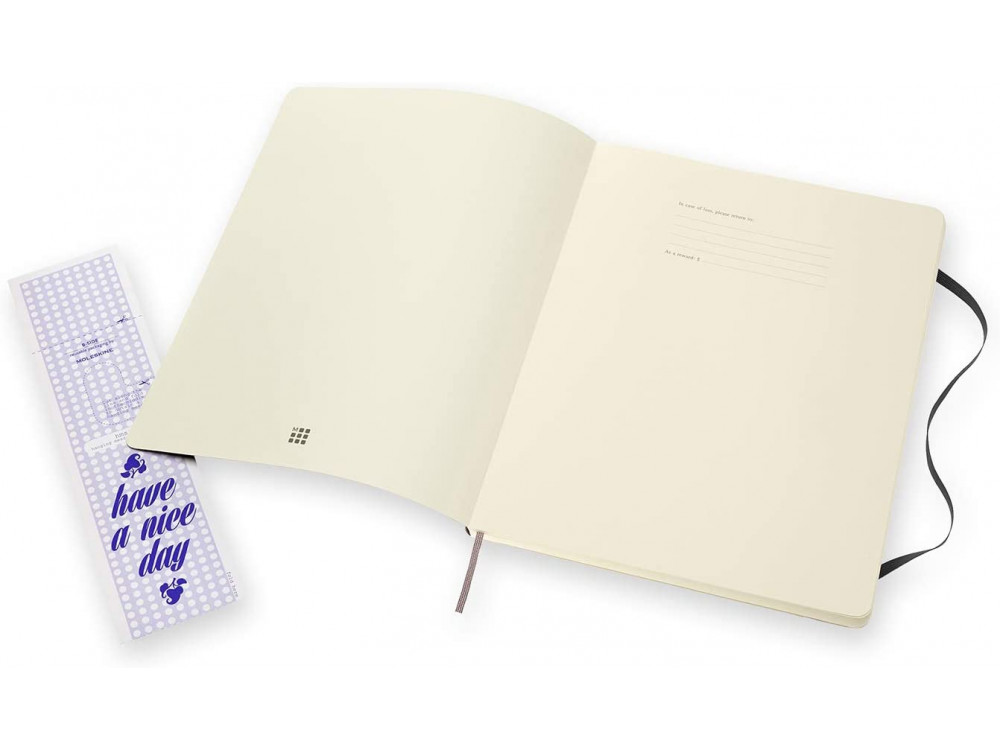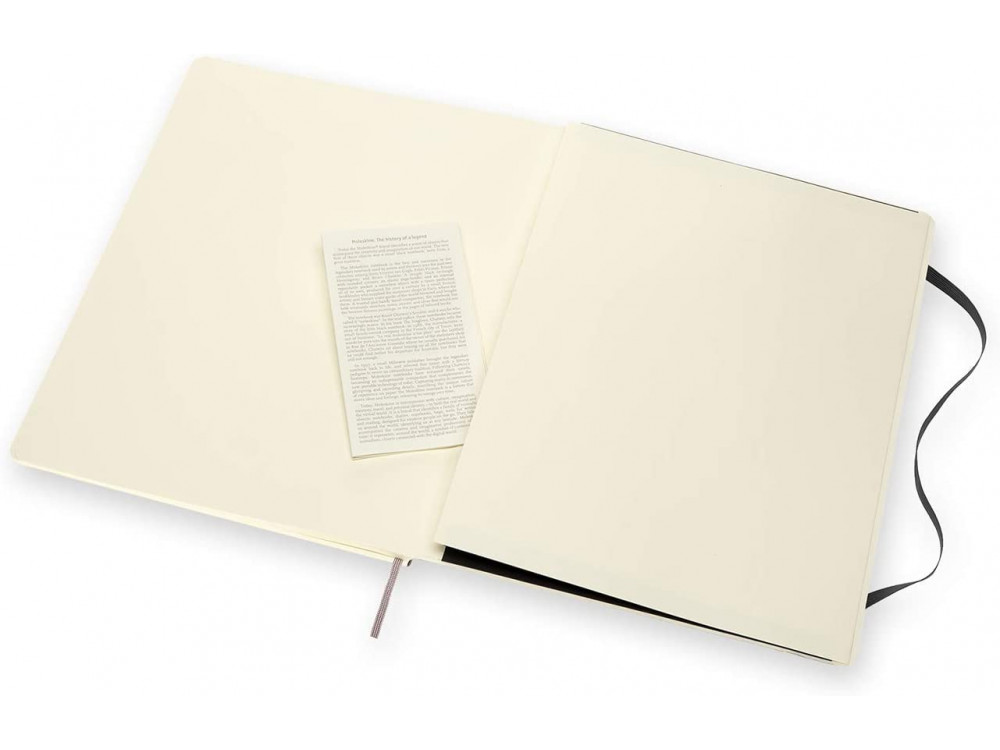 Notebook Classic - Moleskine - plain, Black, softcover, A4
Check availability in our stores
Choose store:
Warszawa Varso

Chmielna 73

Warszawa

Plac Konesera 10A

Kraków

Pawia 34

Gdańsk

Rajska 10

Poznań

Plac Wolności 8

Wrocław

Krupnicza 6/8

Katowice

Krzywa 12
Podana ilość produktów jest jedynie poglądowa.
The cult notebook from the Classic series, produced by the Italian company Moleskine.
It will be perfect for writing down important projects, ideas, thoughts or daily notes. The notebook is made from the highest quality acid-free paper in the color of cream. It is placed in a characteristic, stitched binding with elastic band closure. A ribbon bookmark matching the color of the notebook makes it easier to find the last written page. The notebook has a pocket inside for additional notes.
It is one of the most fashionable and iconic notebooks used by writers, painters, cartoonists, designers and entrepreneurs. In the past, it was used by Vincent van Gogh, Pablo Picasso, Ernest Hemingway, Bruce Chatwin, and Polish writer and traveller Ryszard Kapuscinski.

COLOR: Black
SIZE: A4 (21 x 29,7 cm)
GRAMMAGE OF PAPER: 70 g/m²
COVER: soft with elastic closure
LAYOUT: plain
PAGES: 192
LANGUAGE: english
COMPANY: Moleskine
REFERENCE: MS-602862