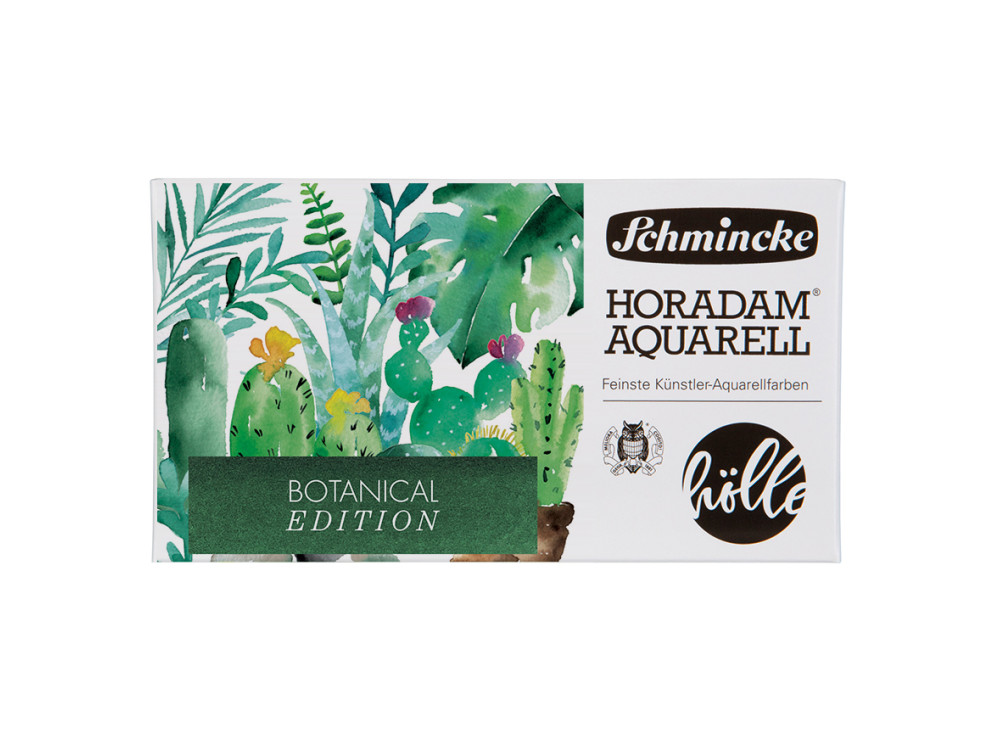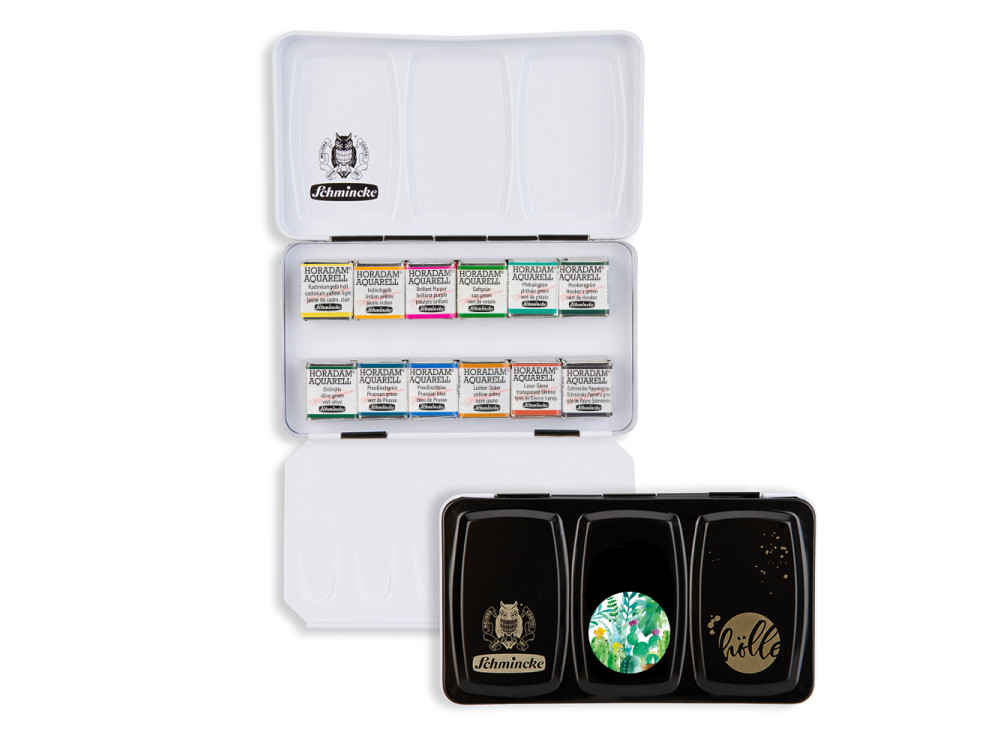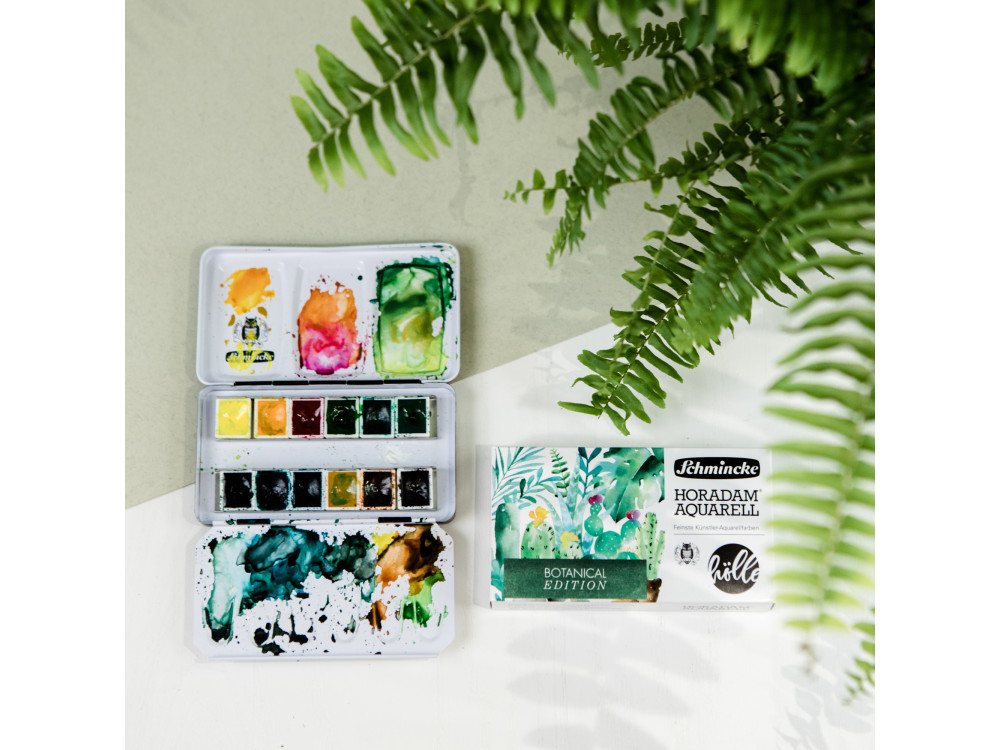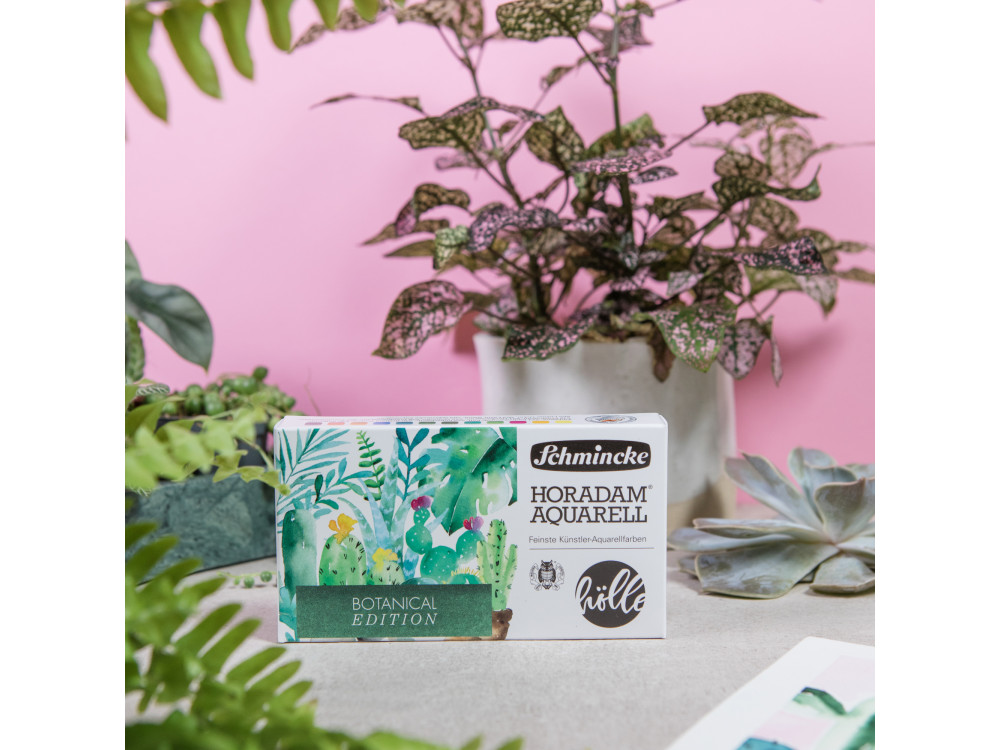 Set of Horadam Aquarell watercolor paints, Botanical Edition - Schmincke - 12 pcs.
Check availability in our stores
Choose store:
Warszawa Varso

Chmielna 73

Warszawa

Plac Konesera 10A

Kraków

Pawia 34

Gdańsk

Rajska 10

Poznań

Plac Wolności 8

Wrocław

Krupnicza 6/8

Katowice

Krzywa 12
Warszawa - Varso

Chmielna 73
00-801 Warszawa


phone +48 22 299 19 16
mobile +48 534 588 345
varso@paperconcept.pl

Quantity:

Kraków

Pawia 34
31-154 Kraków


phone +48 12 313 25 80
mobile +48 536 588 438
krakow@paperconcept.pl

Quantity:

Poznań

Plac Wolności 8
61-738 Poznań


phone +48 61 415 44 44
mobile +48 884 333 068
poznan@paperconcept.pl

Quantity:

Wrocław

ul. Krupnicza 6/8
50-075 Wrocław


phone +48 71 729 40 54
mobile +48 884 333 216
wroclaw@paperconcept.pl

Quantity:

Katowice

ul. Krzywa 12
(enterance from ul. Skłodowskiej‑Curie)
40-061 Katowice

phone +48 32 203 04 12
mobile +48 534 588 868
katowice@paperconcept.pl

Quantity:

Warszawa

Plac Konesera 10A
03-736 Warszawa


phone +48 22 210 42 02
mobile +48 534 588 382
koneser@paperconcept.pl

Quantity:

Gdańsk

Madison Shopping Mall
ul. Rajska 10
80-850 Gdańsk

phone +48 58 766 74 35
mobile +48 534 588 698
gdansk@paperconcept.pl

Quantity:
Podana ilość produktów jest jedynie poglądowa.
A set of paints created in Schmincke and Tanja Cappell (Mrs. Hell) collaboration. Tanja is a lettering and watercolor artist, drawing coach, blogger and founder of Frau Hölle Studio.
The Botanical Edition is an extension of the Seasons collection and includes 12 Schmincke HORADAM® watercolor paints that you can use to paint watercolor, floral motifs. The selected paint colors allude to exotic plants. The colors included in the set are particularly suitable for painting plants such as cacti, pilea, avocado, eucalyptus, aloe, succulents, rosemary and many others. You can add spikes, structures and leaf veins to some cacti, succulents (such as Haworthia) and other green plants (such as fig) using titanium white paint. Alternatively, you can coat the leaf veins (e.g., on a monster) with masking fluid.
As with all other Schmincke kits, the colors have been chosen perfectly, so you'll start painting beautiful botanical motifs without much color-mixing effort.
The Horadam Aquarell series of Schmincke watercolors in half pans are some of the best watercolor paints on the market in the largest range of colors available.
Horadam watercolors have been produced in Germany since 1881. Today, the Horadam line offers 139 luminous, highly pigmented shades and 40 supergranulating shades. As many as 152 of 179 colors are characterized by the highest possible lightfastness (4 out of 5 stars). A large number of 92 single-pigment shades allow amazing results of color mixing, and 22 granulating shades provide exceptional color effects (marked with "G" in the color chart).
Horadam Aquarell watercolor paints are tested to the highest quality standards for stability, fineness, solubility, durability and lightfastness. The perfectly selected formulation, the use of pigments and binders of the highest quality standards have resulted in amazing durability and performance of watercolors.
These paints have the ability to reactivate. You can easily moisten and pick up Horadam paints from the palette and paint with it again without effort or excessive water. Moreover, they guarantee a controlled gradient of colors - even on soft watercolor paper. The key ingredient in Horadam watercolors is the gum Arabic Kordofan obtained from Acacia Verek trees. It comes from the dry zones lying south of the Sahara. Due to its natural origin, gum Arabic Kordofan has extraordinary properties to stabilize paints.
Features:
- 139 brilliant, intense watercolours in halfpans, pans and tubes + oxgall;
- 40 supergranulating colors;
- 152 of the 179 colors with highest possible lightfastness (4 + 5 stars);
- pans poured 4 times in liquid state for highest yield;
- same color recipes for pans and tubes;
- high control of paint flow - even on soft watercolour papers;
- fully reusable paint when dried on a palette;
- quality assortment "Made in Germany";
- selected Gum arabic as binder and natural oxgall as traditional wetting agent.

Download basic color chart - click.
Download super-granulating color chart - click.
Download the brochure of Horadam Aquarell - click.
COLORS: 224 Cadmium Yellow Light, 220 Indian Yellow, 930 Brilliant Purple, 530 Sap Green, 519 Phthalo Green, 521 Hooker's Green, 515 Olive Green, 528 Prussian Green, 492 Prussian Blue, 655 Yellow Ochre, 653 Transparent Sienna, 783 Schmincke Payne's Grey.
PACKAGE: 12 pcs.
COMPANY: Schmincke
REFERENCE: SCH-74873097