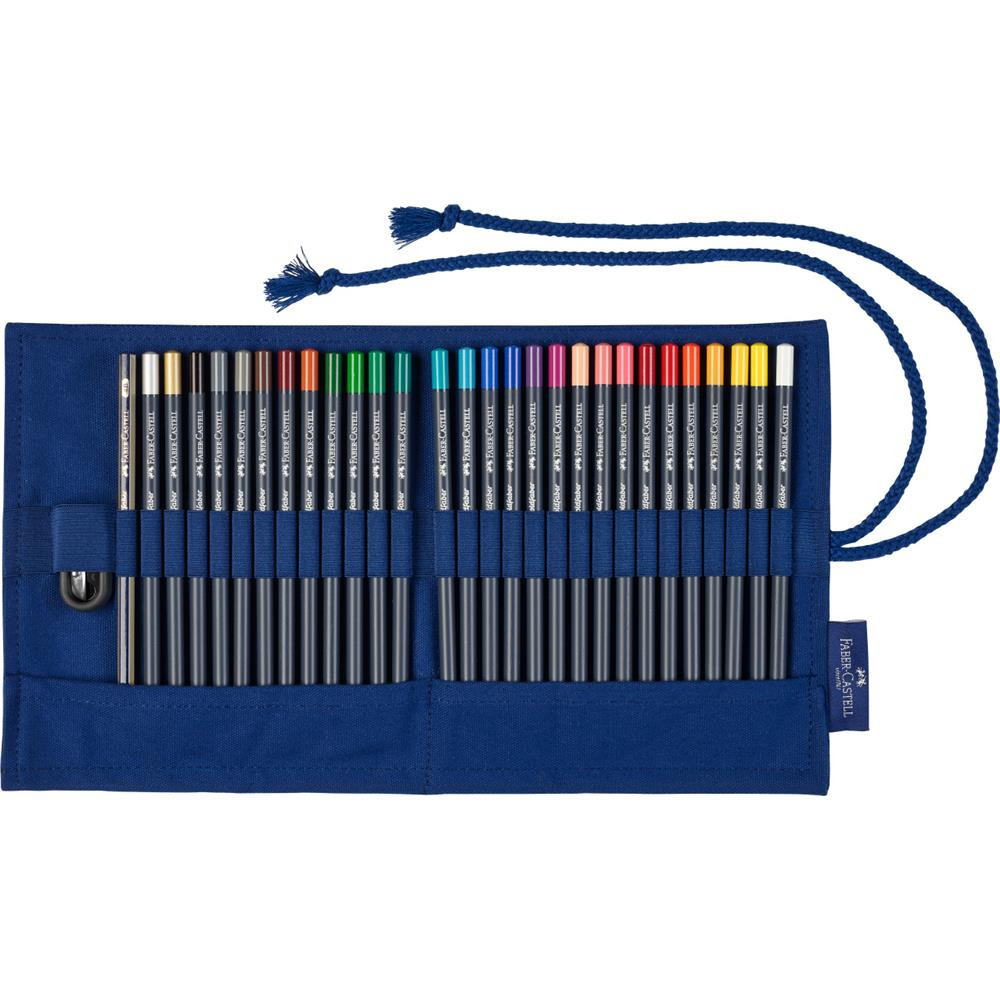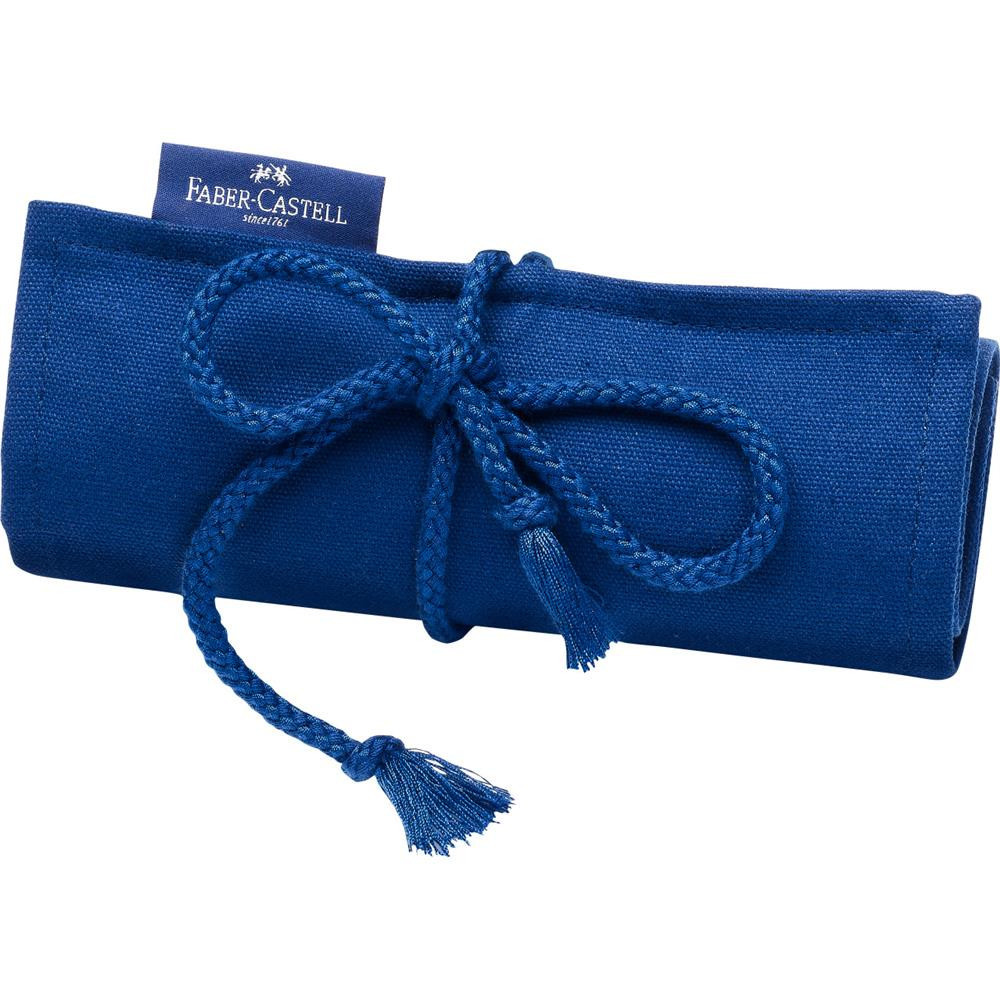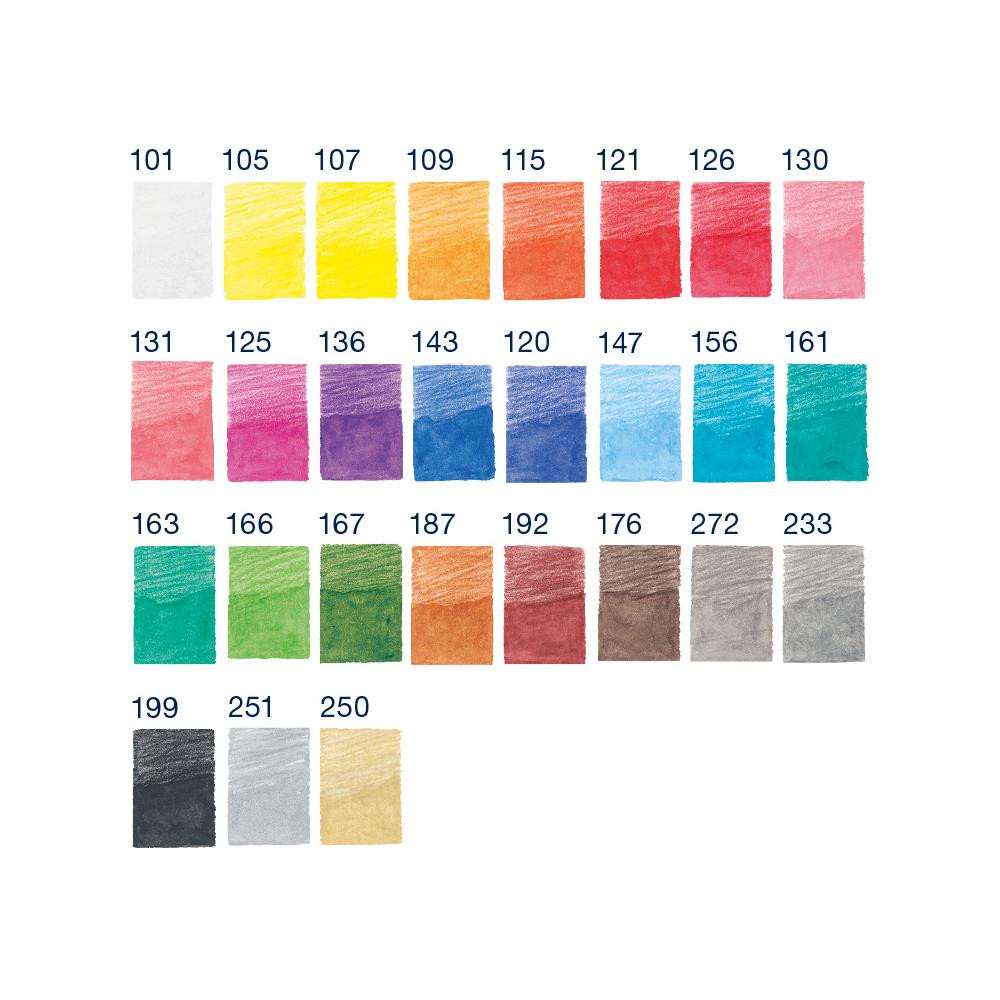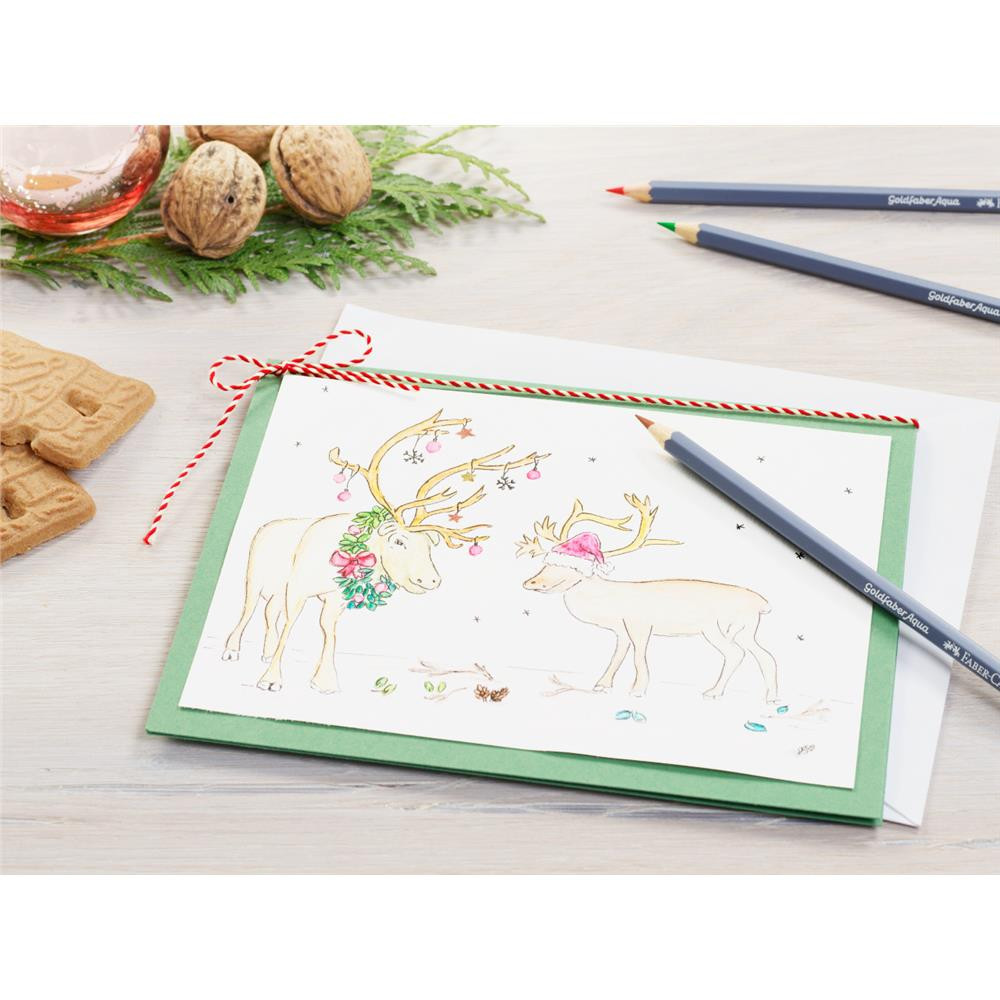 Goldfaber pencils in roll pencil case + pencil - Faber-Castell - 27 pcs.
Check availability in our stores
Choose store:
Warszawa Varso

Chmielna 73

Warszawa

Plac Konesera 10A

Kraków

Pawia 34

Gdańsk

Rajska 10

Poznań

Plac Wolności 8

Wrocław

Krupnicza 6/8

Katowice

Krzywa 12
Podana ilość produktów jest jedynie poglądowa.
Goldfaber series pencil crayons by Faber-Castell in 27 colors with pencil and sharpener in a rolling pencil case.
What makes them so special? The answer is simple - the best quality of the raw materials from which they are made.
Let's start with the wooden hexagonal body. It provides maximum protection for the graphite placed inside and guarantees incredible drawing comfort. For easy and clean tempering, long grain wood was used, which is free of knots. Fewer chips during tempering means you'll be able to enjoy your favorite crayons much longer.
The centerpiece of each Goldfaber crayon is the amazing graphite. It consists of high-quality pigments that, combined with wax, impress with incredible softness of application and intensity of coverage. The pigments used in the production of Goldfaber crayons are very finely ground to ensure the best possible experience and highest quality. The graphite does not break or crumble under pressure and does not leave unwanted streaks. Moreover, it adapts to different drawing techniques and the user's skill level.
If you want to take full advantage of the variety and potential of Goldfaber crayons, see how different the shades can be when you layer several colors. The order in which the colors are applied is important - applying yellow to blue will give a different shade than blue to yellow. Another variable when experimenting with crayons is the intensity of color application. Be careful - too thick a layer of color can cause the surface of the paper to stick, making it impossible to apply subsequent layers. This is especially difficult when applying several colors on top of each other. It takes practice, but it is worth experimenting with your own shades.
Probably more than once you have wondered what paper will be best for your drawing. The different range of weights and textures affect the line, and thus the final character of the work. Nevertheless, we have some tips to help you make the perfect choice. Hot pressed paper is very smooth, produces clearly defined lines and uniform colors and is suitable for detailed, precise drawings. Cold-pressed (cold pressed) paper has a fine- or coarse-grained surface that breaks up smooth lines to create loose strokes. You can also experiment with colored paper. The brilliance of light Goldfaber pencils is revealed on dark paper.

PACKAGE: 27 colored pencils, graphite pencil, sharpener, roll pencil case.
COMPANY: Faber-Castell
REFERENCE: FC-114752