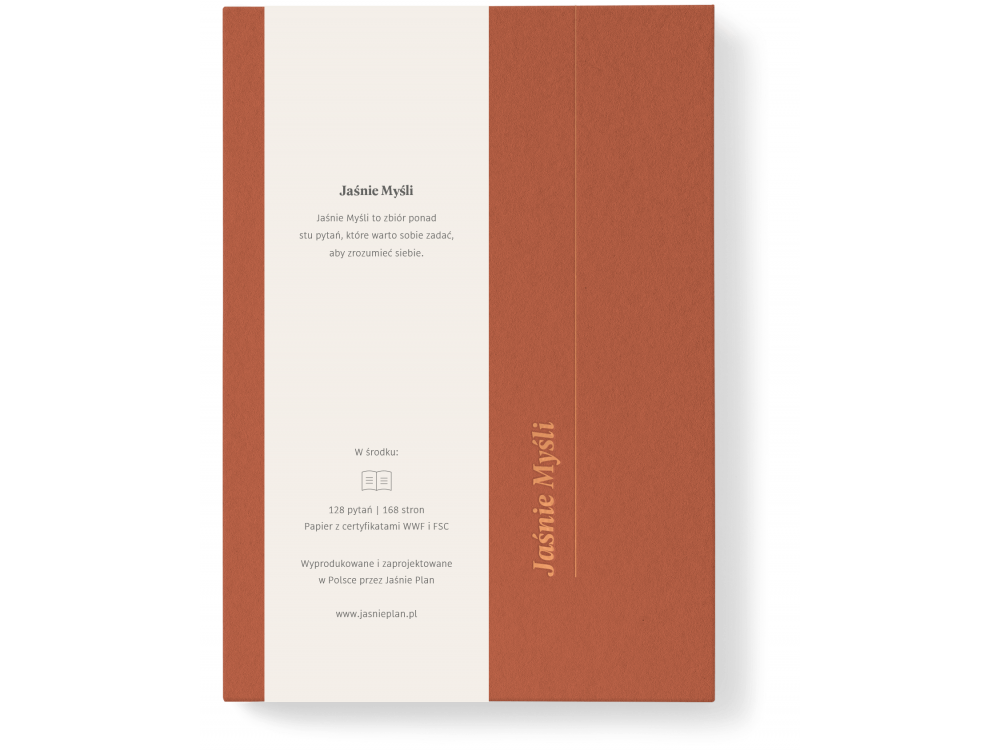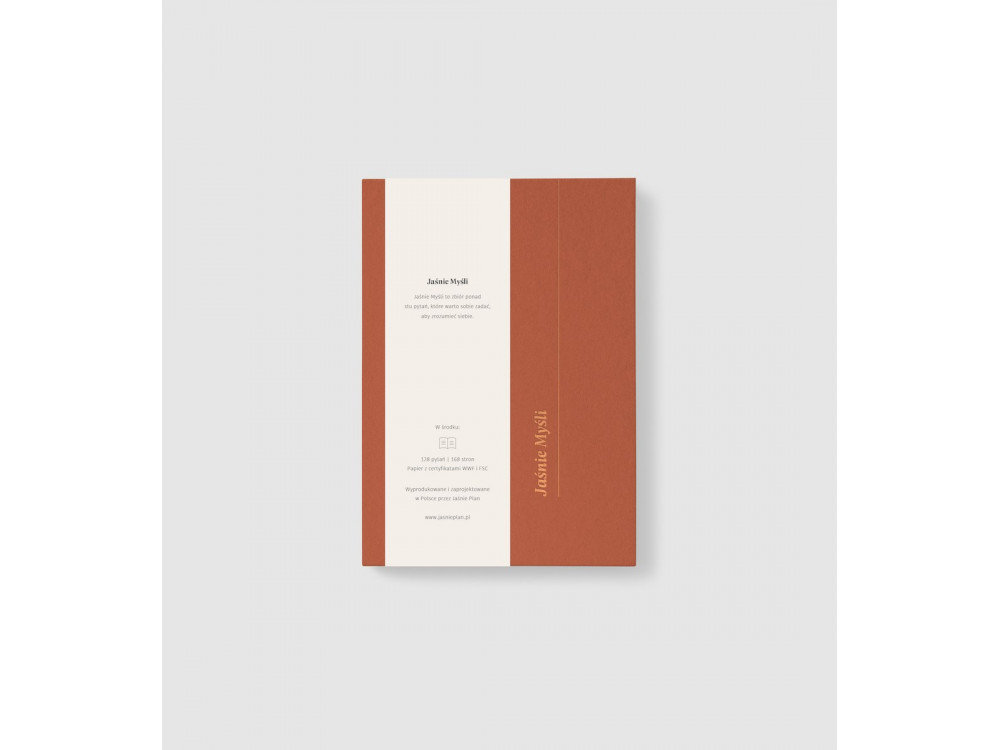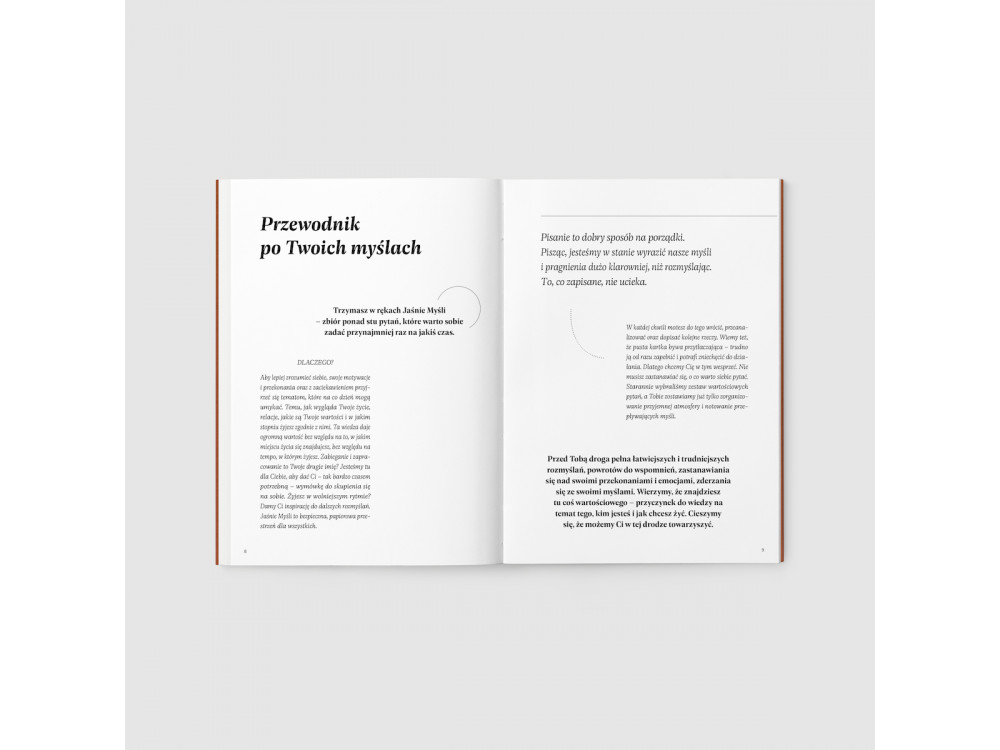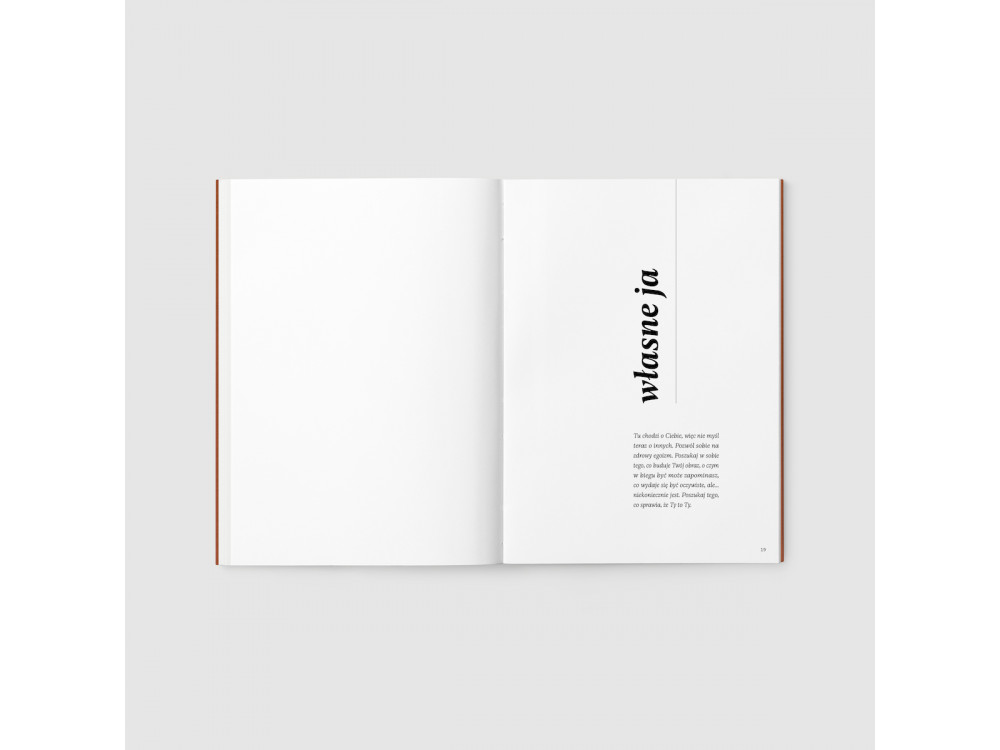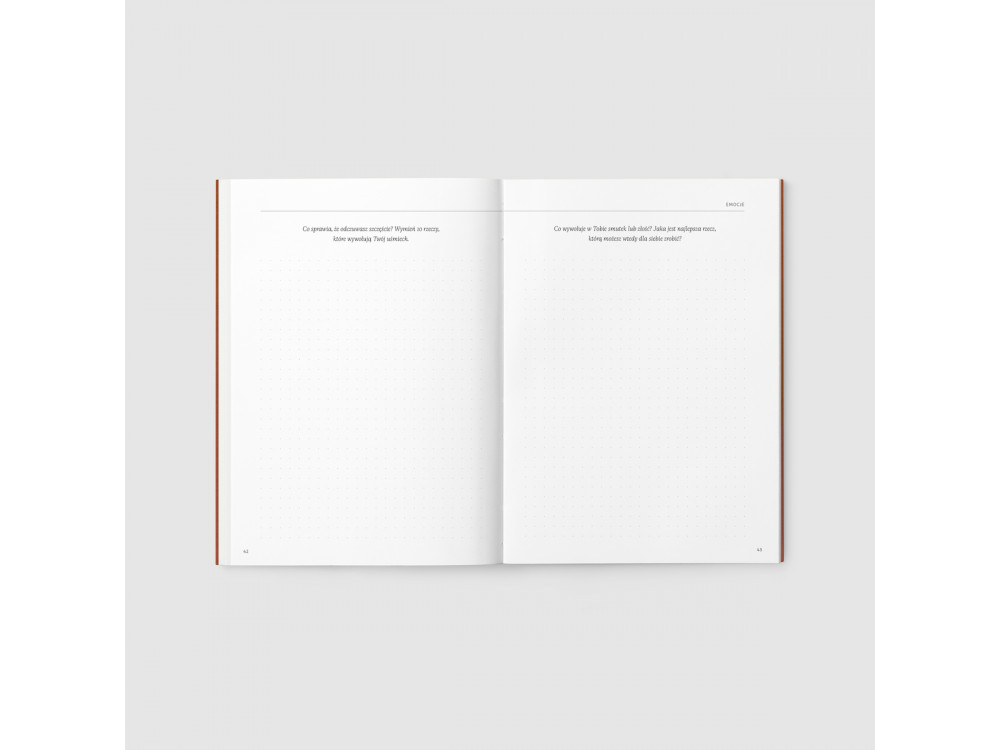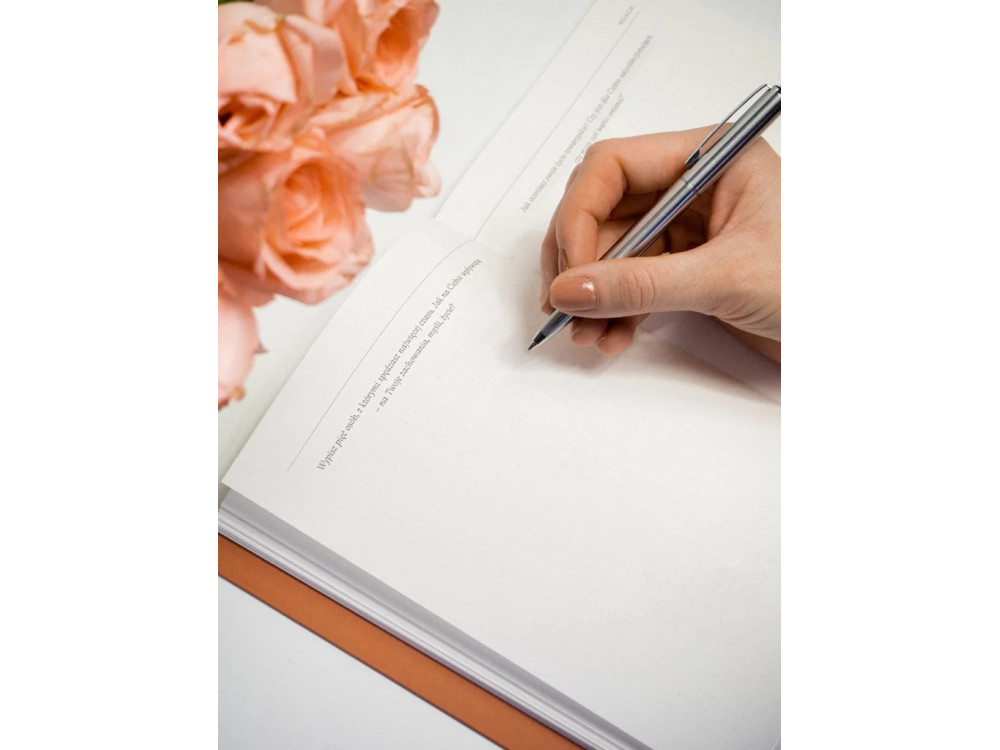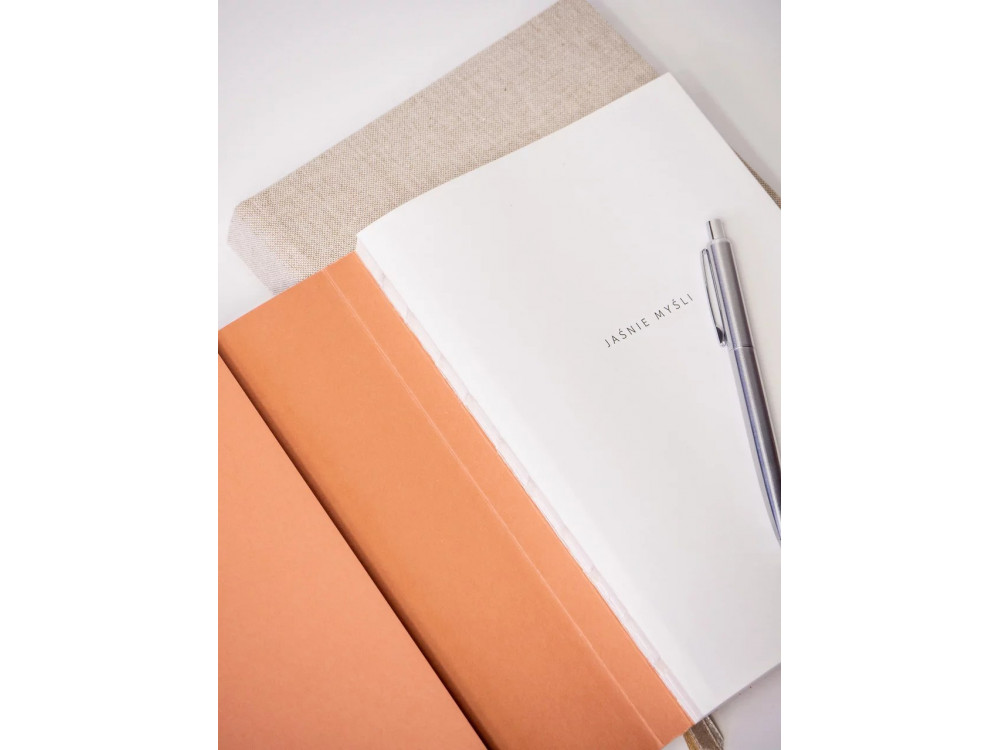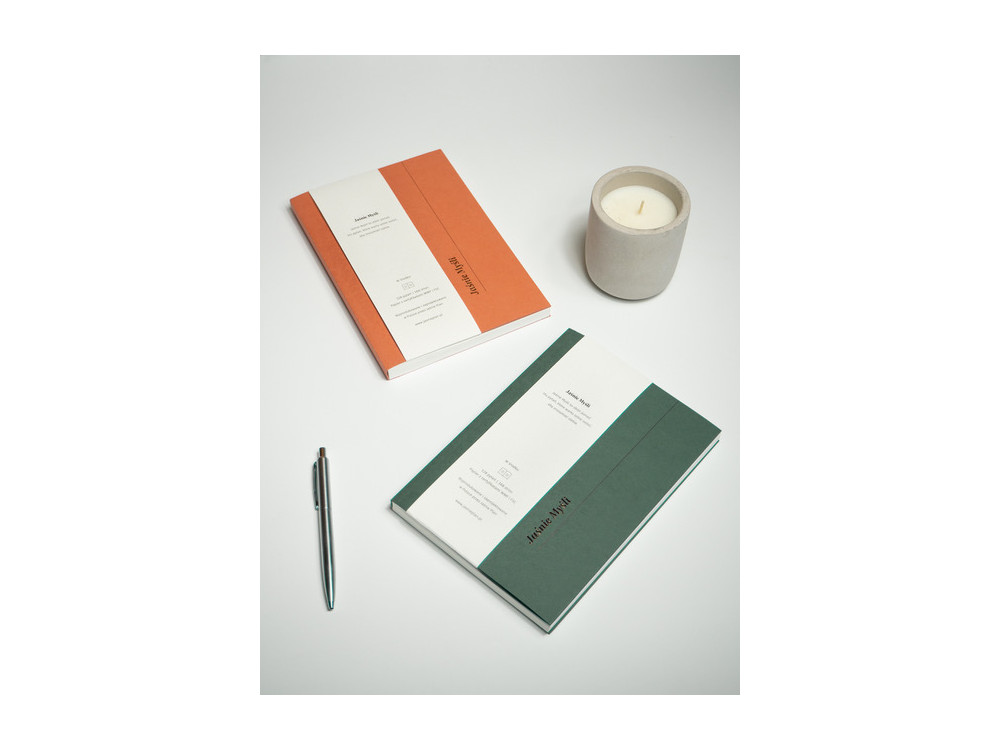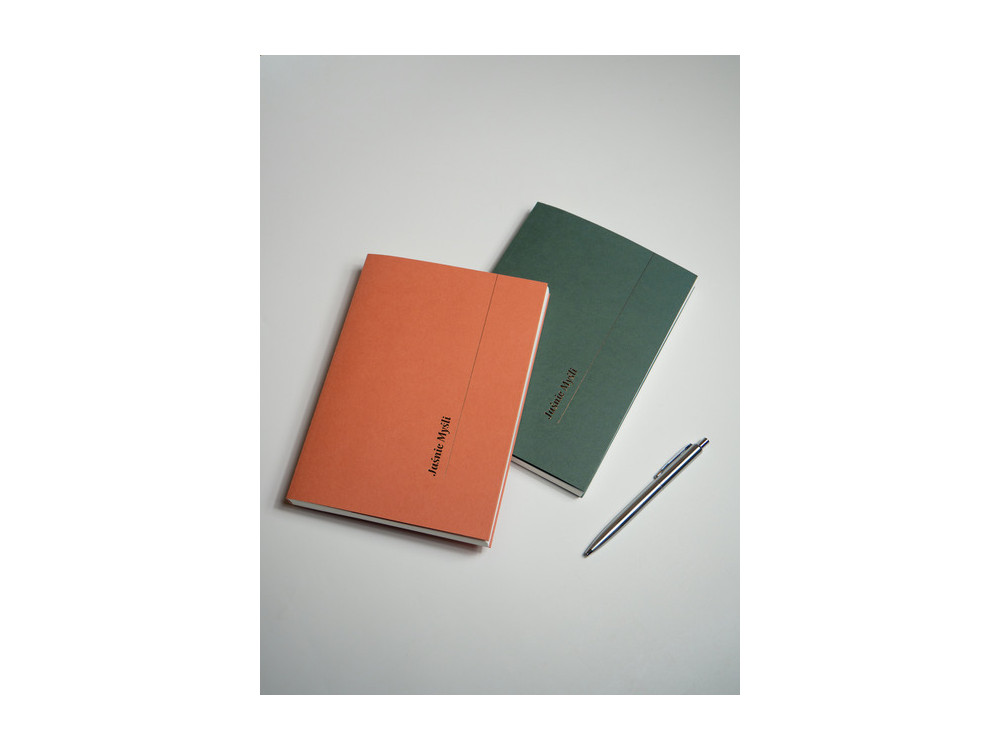 Jaśnie Myśli - Diary with questions to yourself
Check availability in our stores
Choose store:
Warszawa Varso

Chmielna 73

Warszawa

Plac Konesera 10A

Kraków

Pawia 34

Gdańsk

Rajska 10

Poznań

Plac Wolności 8

Wrocław

Krupnicza 6/8

Katowice

Krzywa 12
Podana ilość produktów jest jedynie poglądowa.
Jaśnie Myśli is a collection of over a hundred questions that you should ask yourself in order to understand yourself.
Who is this journal for?
If you want…
- take a look at your life, where you are now and where you are going;
- take a closer look at your values ​​and desires and see how much you live in accordance with them;
- better understand yourself and build foundations for new plans and ideas;
- start keeping a diary and spending time more carefully;
… The Clear Thoughts are for You.
128 questions
Some of them are:
- What does a perfect day look like for you ?;
- What gives you energy and what takes it away ?;
- What is falling in love for you? How do you recognize him ?;
- Imagine you don't have to earn money. How do you spend time?;
- The best life advice anyone has ever given me is…;
- The thing you have always wanted to do but are held back by fear or anxiety is ...