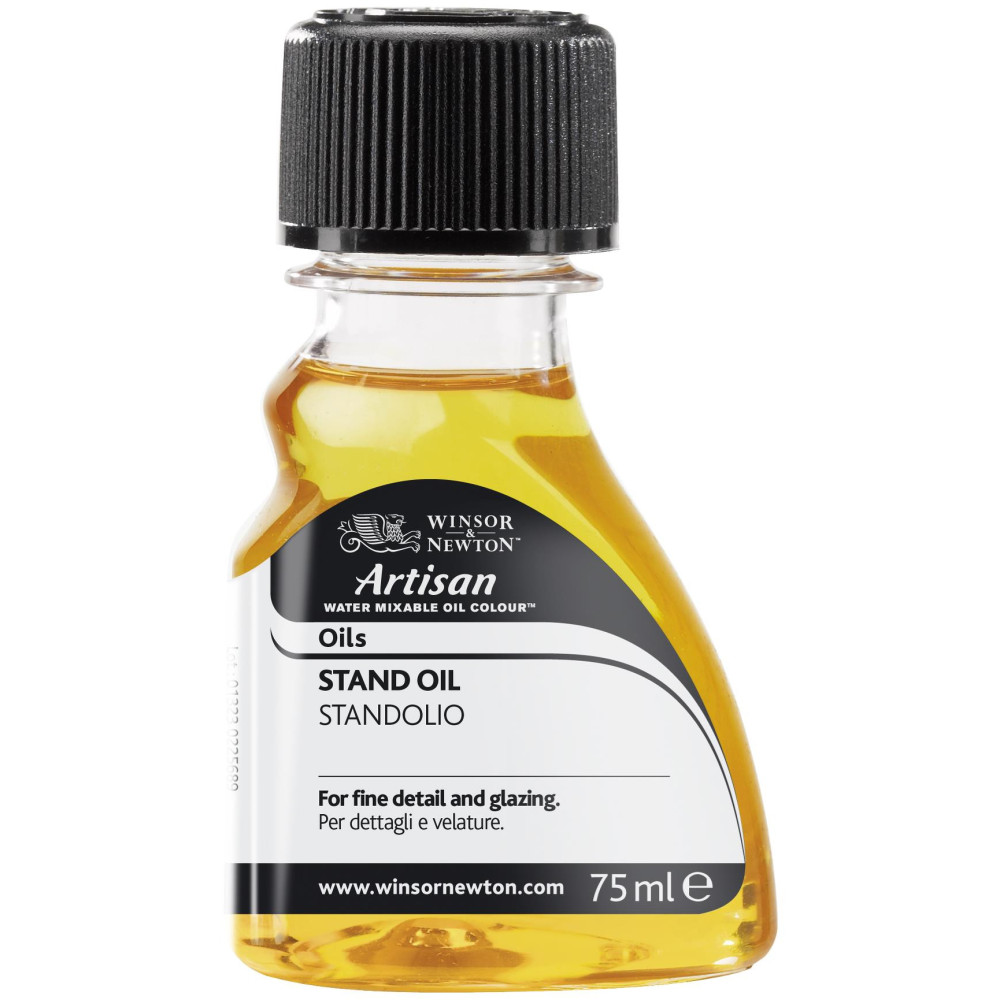 Artisan Stand Oil - Winsor & Newton - 75 ml
Check availability in our stores
Choose store:
Warszawa Varso

Chmielna 73

Warszawa

Plac Konesera 10A

Kraków

Pawia 34

Gdańsk

Rajska 10

Poznań

Plac Wolności 8

Wrocław

Krupnicza 6/8

Katowice

Krzywa 12
Podana ilość produktów jest jedynie poglądowa.
Linseed Stand oil designed for water-based Artisan oil paints.
When mixed with paint, it slows down its drying, gives smoothness, transparency and gloss. After drying provides a smooth finish without brush marks. Additionally, it increases the durability of the coating. It is ideal for glazing and creating fine details. Extended drying time allows you to apply corrections at will. Linseed oil can be thinned with water or Artisan Solvent. Add in small portions, mixing carefully with paint.
Artisan Water Mixable Oil Mediums are media that alter or improve the properties of Artisan oil paints. They are used to change the drying speed, increase gloss, improve fluidity, add texture and protect the oil paint.  The main advantage of Artisan media is that they do not contain harmful solvents, and yet provide a beautiful effect created work and the use of traditional painting techniques. Artisan media are fully water soluble and harmless.