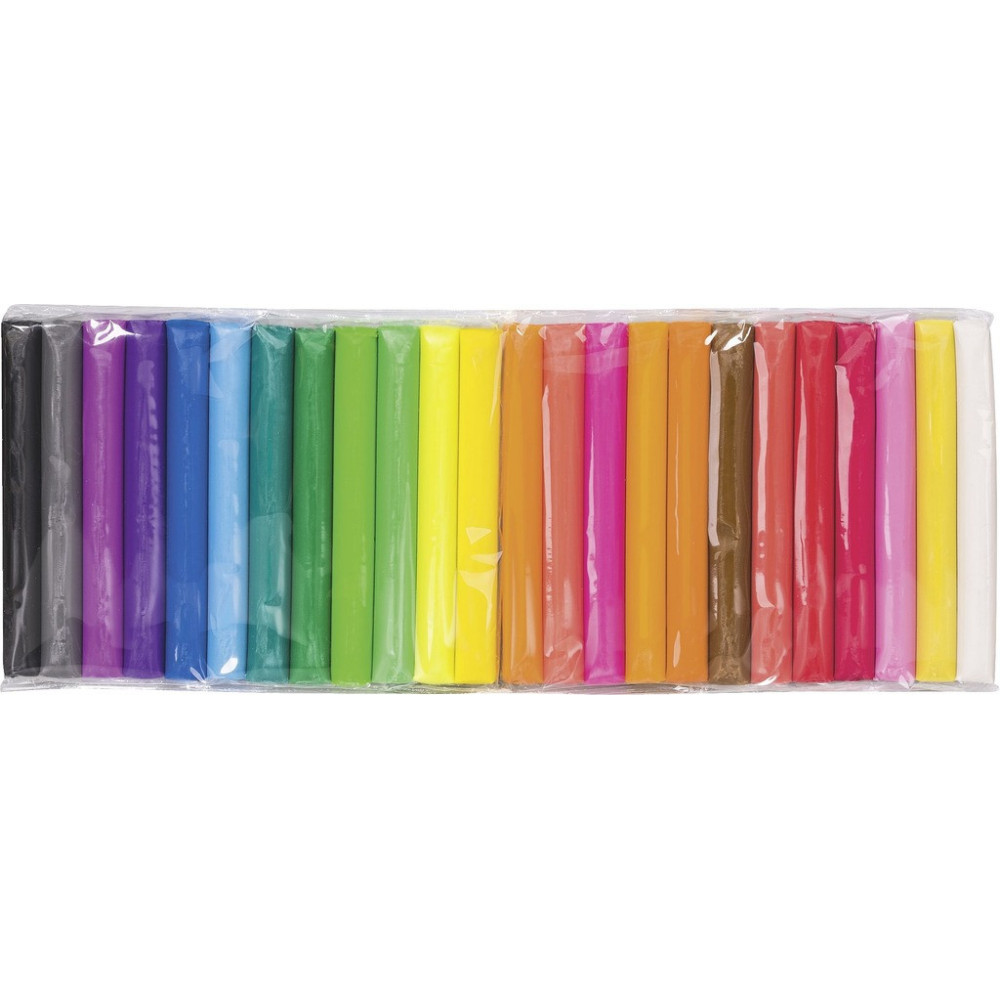 Modelling clay for kids - Knorr Prandell - 24 colors, 500 g
Check availability in our stores
Choose store:
Warszawa Varso

Chmielna 73

Warszawa

Plac Konesera 10A

Kraków

Pawia 34

Gdańsk

Rajska 10

Poznań

Plac Wolności 8

Wrocław

Krupnicza 6/8

Katowice

Krzywa 12
Podana ilość produktów jest jedynie poglądowa.
Modelling clay for children by Lefranc & Bourgeois is pleasant to the touch, plastic and non-toxic. Playing with Plasticine develops imagination, creative thinking and manual dexterity of the youngest.
Modelling clay is available in twelve colors that can be mixed together. It is very plastic, however its specially chosen consistency makes that the formed shapes do not deform. It is extremely soft and flexible - it is very easy to remove it from the mold, without destroying the shape. It can also be easily smoothed with fingers without leaving any traces. Product suitable for children over 3 years old.
Art is a great way to learn. Lefranc Bourgeois has created a range of materials specifically for budding young artists.
It offers complete freedom and endless creativity with products and paints made with carefully selected non-toxic pigments suitable for children. Lefranc Bourgeois inspires and is inspired by a new generation of great artists.
While exploring new colors, shapes and textures, children can have fun with their first creative adventure. It is during artistic experiences that children show special interest and ingenuity as they explore a world of endless colors.