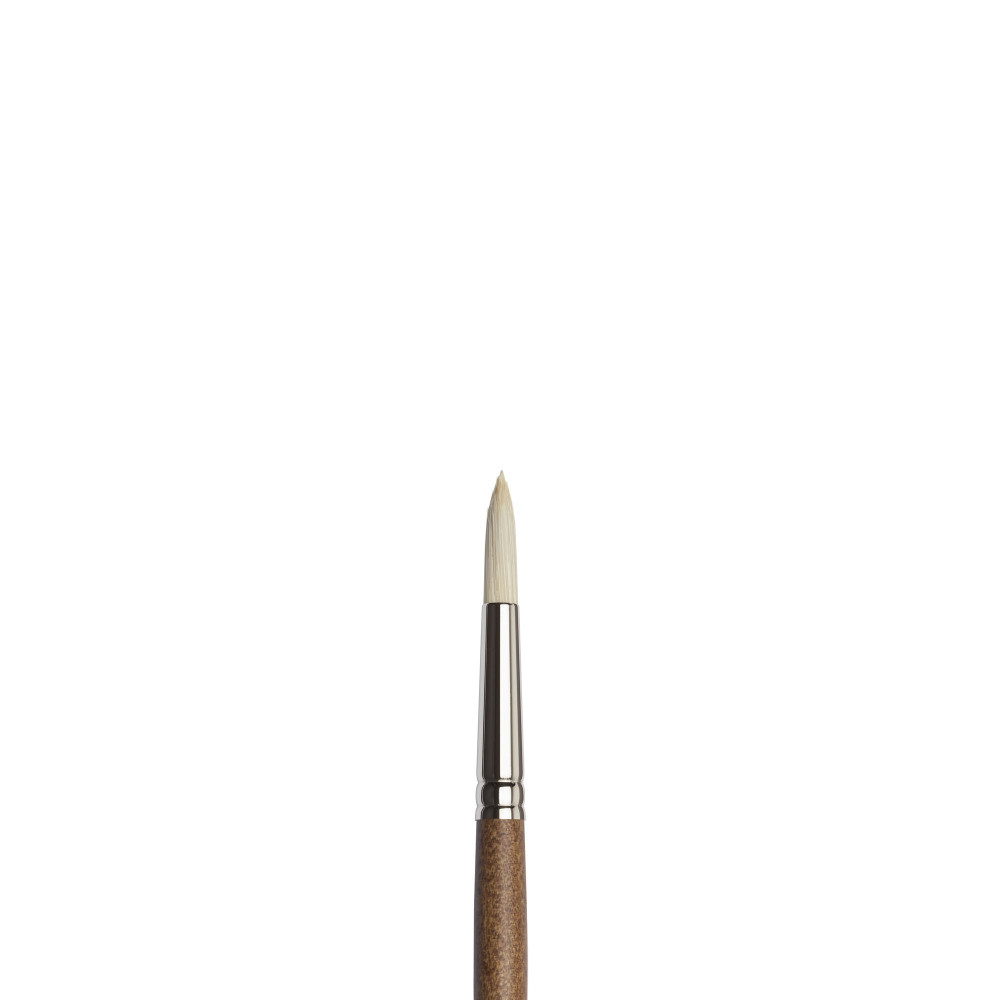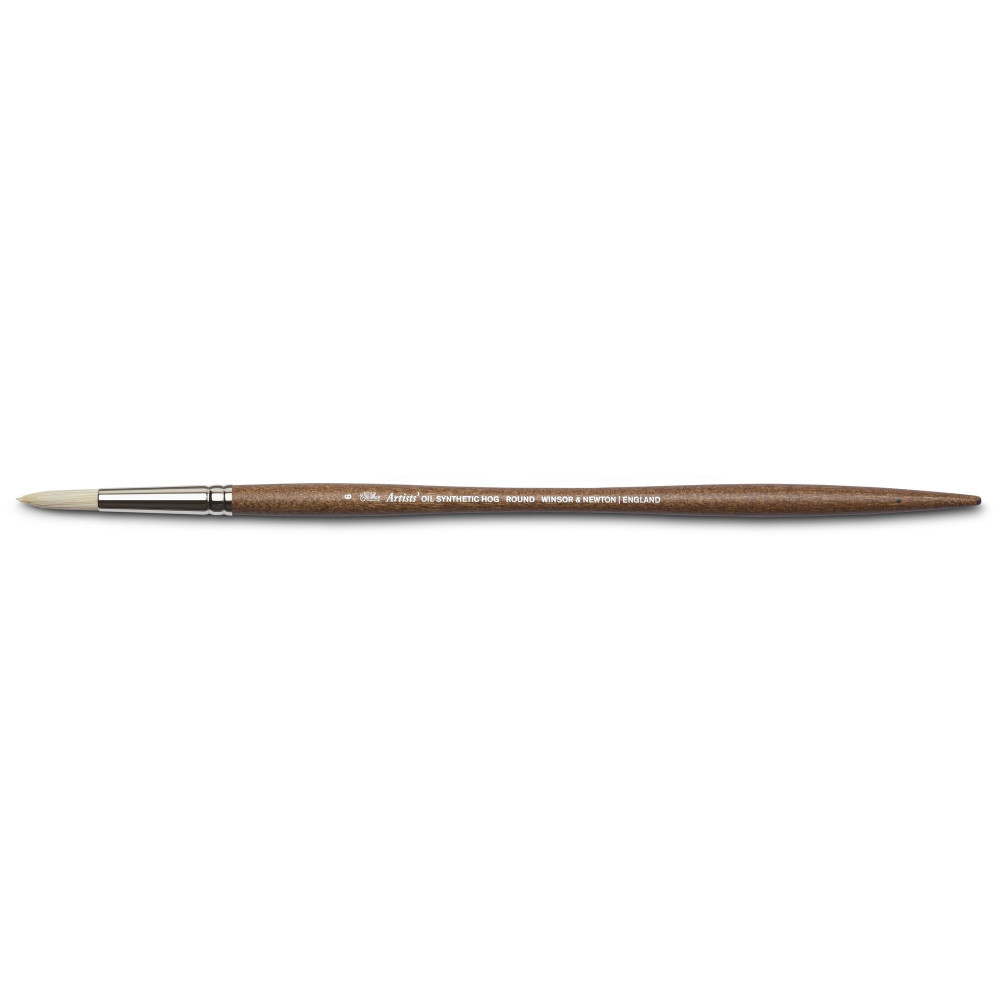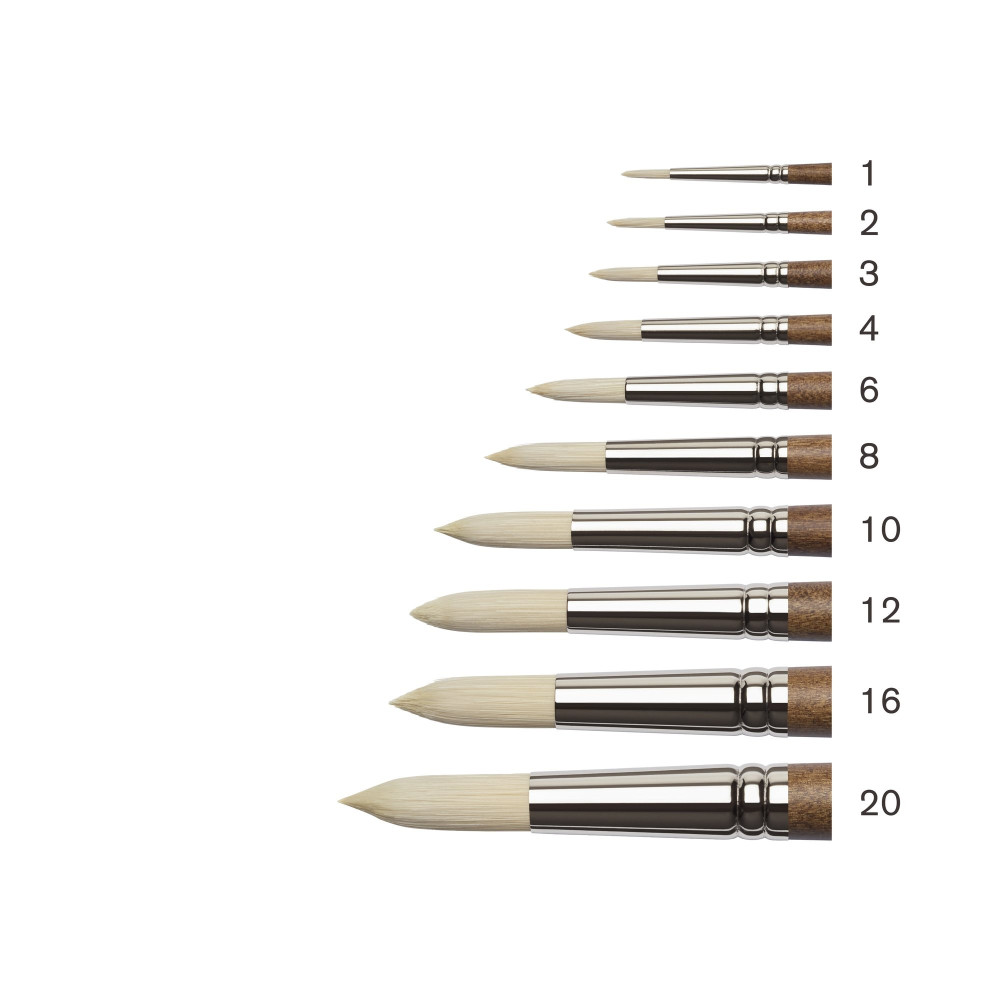 Artists' Oil synthetic brush, round - Winsor & Newton - no. 6
Check availability in our stores
Choose store:
Warszawa Varso

Chmielna 73

Warszawa

Plac Konesera 10A

Kraków

Pawia 34

Gdańsk

Rajska 10

Poznań

Plac Wolności 8

Wrocław

Krupnicza 6/8

Katowice

Krzywa 12
Podana ilość produktów jest jedynie poglądowa.
Brush for oil paints from the Artists' Oil Synthetic Hog series from the Winsor & Newton brand.

Using our unique brush making expertise to provide artists an innovative alternative: the new Artists' Oil Synthetic Hog brush range. Available in a range of sizes across six shapes, this range was curated by artists for artists and handmade at our brush factory in England, which has been producing fine art brushes by hand since the 1850s.

After rigorous artist testing, we selected the best synthetic bristles to replicate the flags of a natural hog hair bristle, allowing for excellent color carrying capacity. The unique Winsor & Newton sculpted handle provides the ultimate comfort, control and balanced grip while painting. The central dip allows the brush to sit comfortably in your hand while the second curve towards the end of the brush handle allows for different painting positions.

The Artists' Oil Synthetic Hog brush is very durable, resilient and easy to clean, even after heavy use. The high quality, synthetic bristles offer artists firm control for full bodied-color in a variety of strokes.

All the brushes within the Artists' Oil Synthetic Hog brush range are 100% manufactured with respect for the natural environment. The Birchwood used for the handles is obtained from sustainable sources and ongoing consideration is given to the growth of responsible forest management.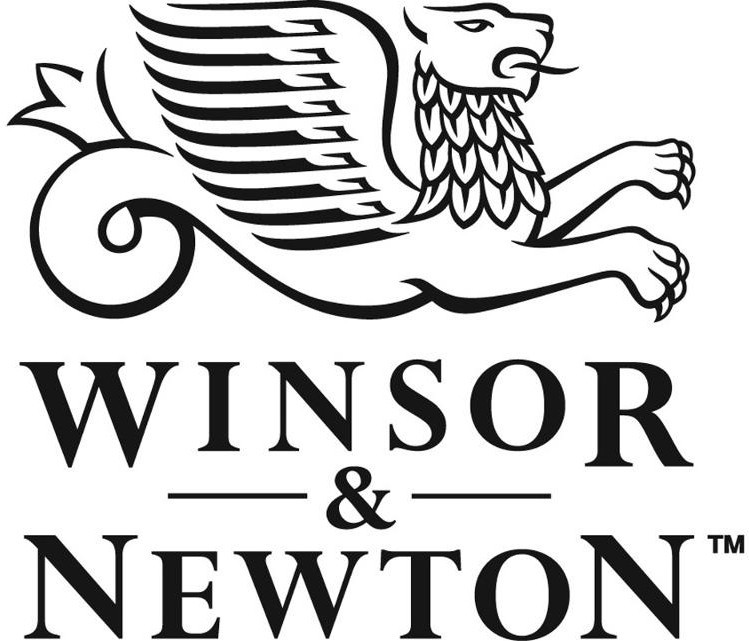 SIZE: 6
SHAPE: round
SERIES: Artists' Oil Synthetic Hog
PACKAGE: 1 pc.
COMPANY: Winsor & Newton
REFERENCE: WN-5010506