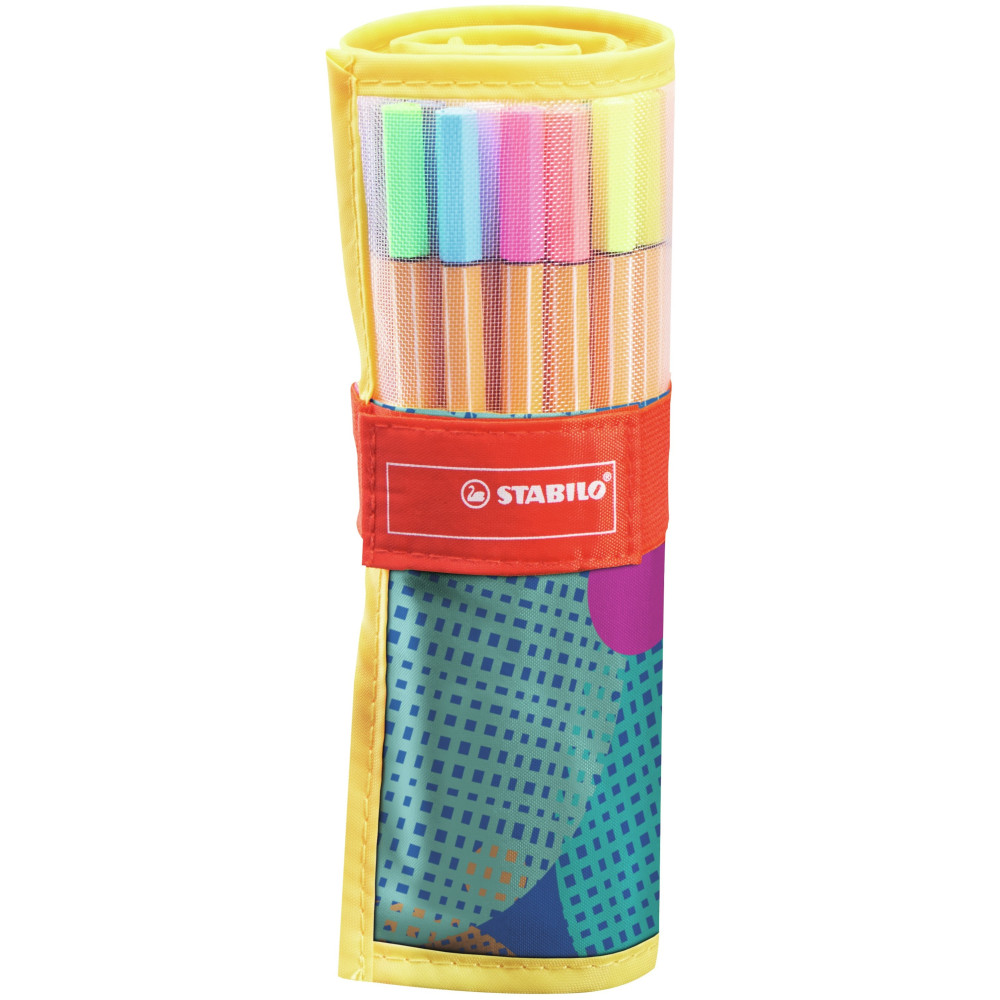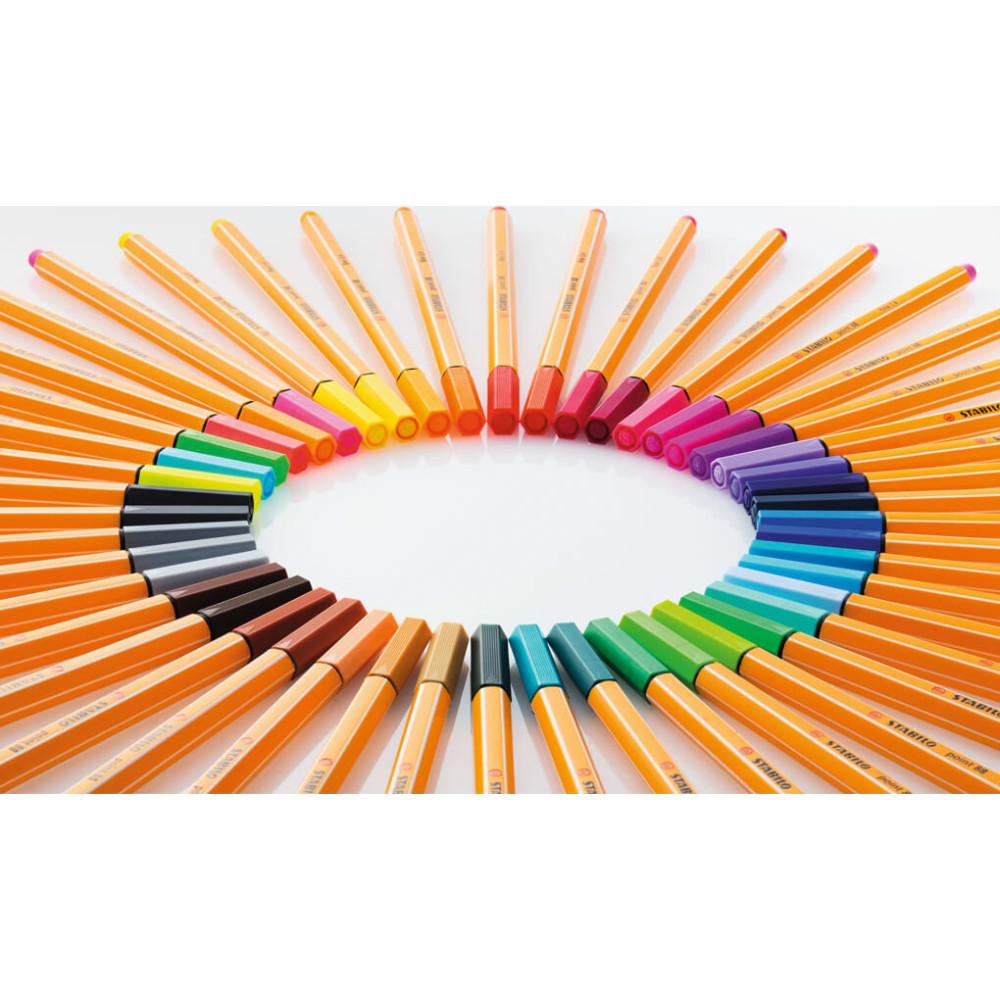 Set of point 88 fine point pens in roll case - Stabilo - 25 pcs.
Check availability in our stores
Choose store:
Warszawa Varso

Chmielna 73

Warszawa

Plac Konesera 10A

Kraków

Pawia 34

Gdańsk

Rajska 10

Poznań

Plac Wolności 8

Wrocław

Krupnicza 6/8

Katowice

Krzywa 12
Podana ilość produktów jest jedynie poglądowa.
A set of colored thin pens from the Point 88 series in roll case by Stabilo.
If you are looking for high performance and endless possibilities when it comes to creating artwork, the Stabilo Arty set should become your new best friend.
Point 88 is the most popular thin pen in Europe. It is ideal for writing, drawing, highlighting, coloring and working with a ruler.  It's available in as many as 47 colors, making it also suitable for creating mind maps and colored notes for easy memorization. The sturdy metal-bound tip is resistant to breakage and delamination, guaranteeing high writing comfort until the ink is completely exhausted.
Additional advantages are its resistance to drying out (left without a cap it does not dry out for a long time) and ventilated cap which, in case of sudden swallowing, protects against suffocation. The thickness of the writing line is 0.4 mm.