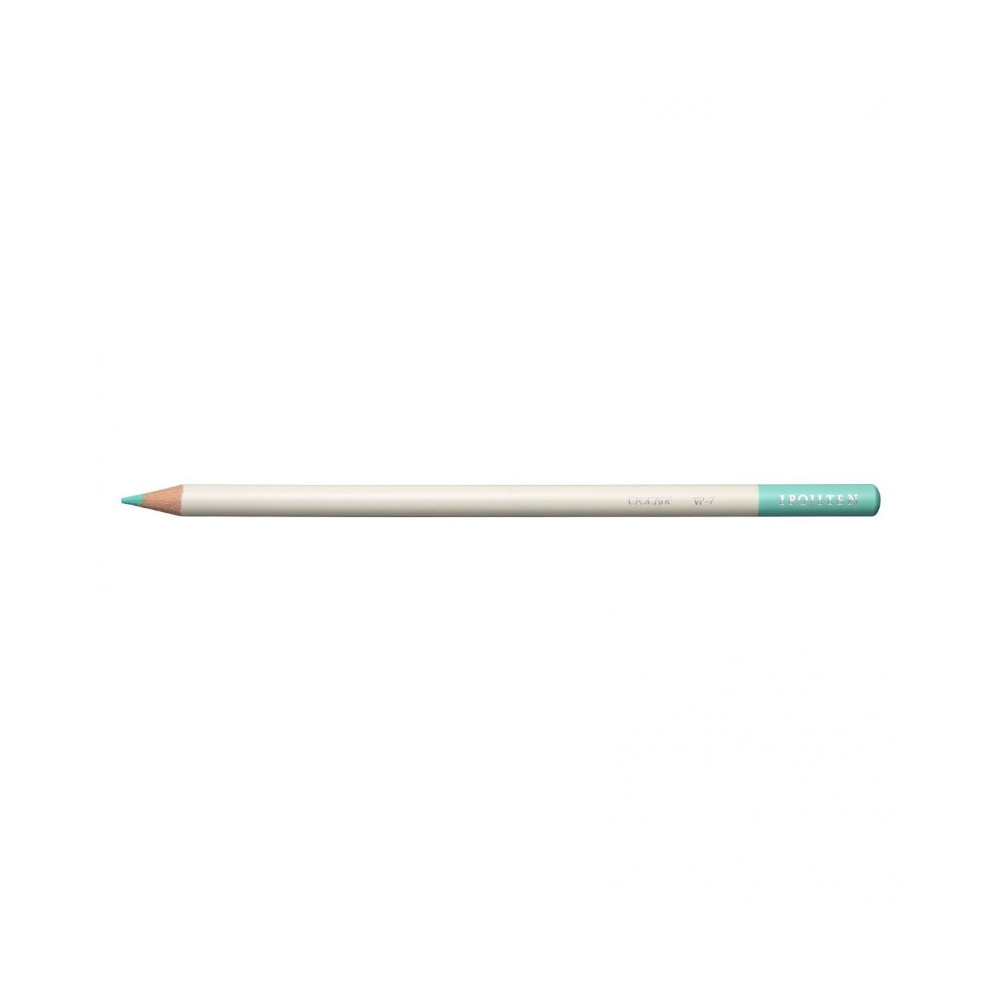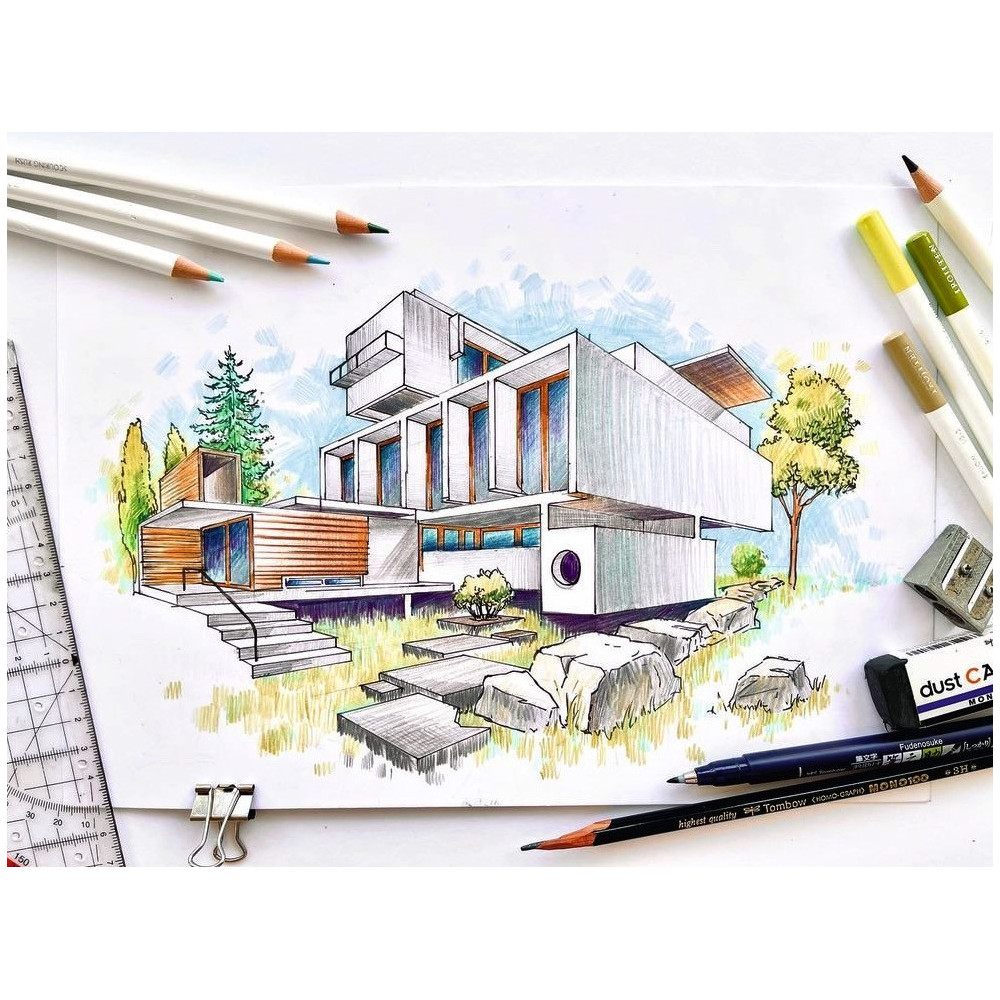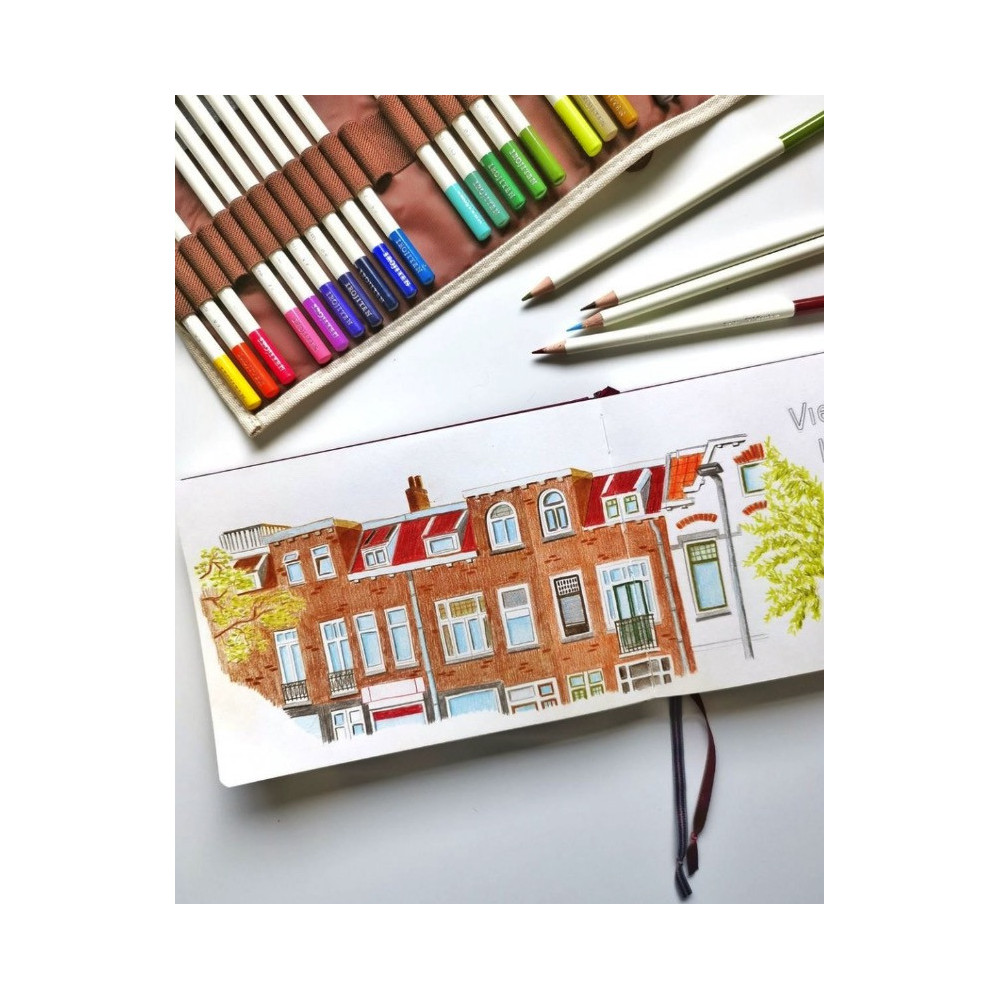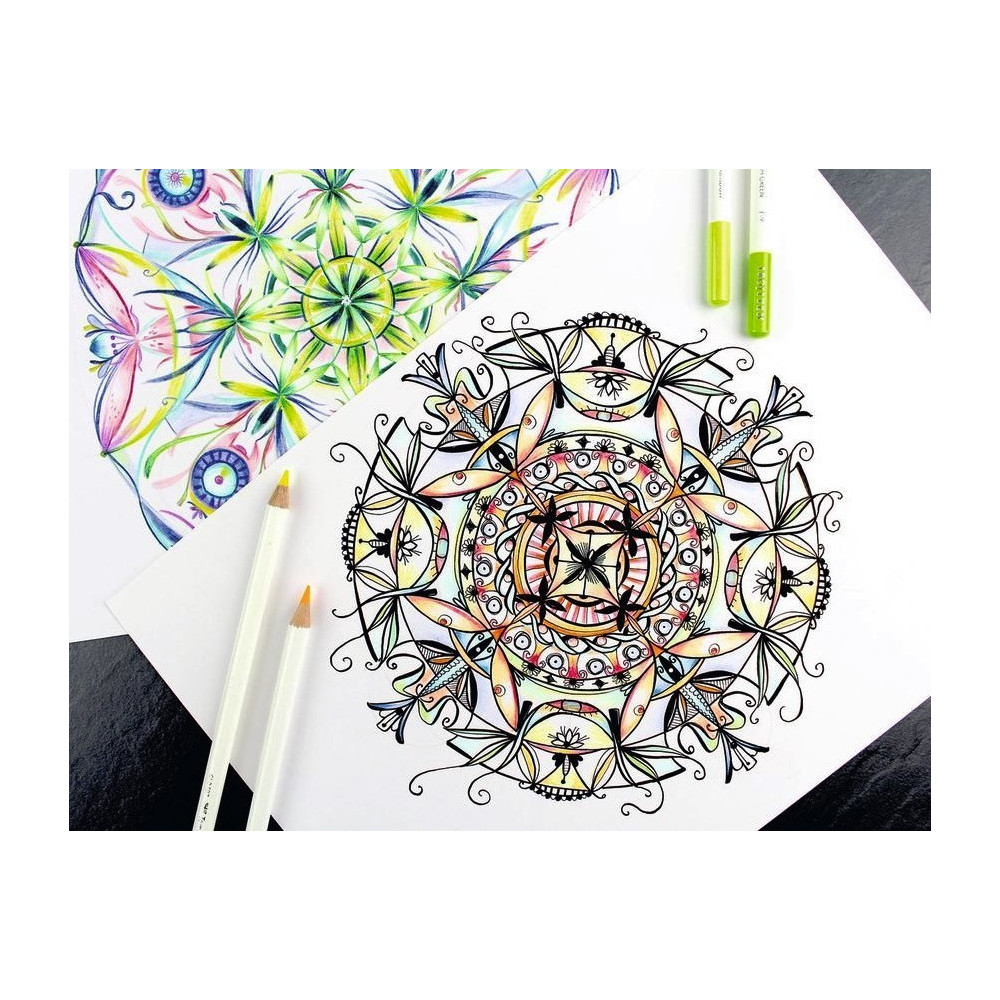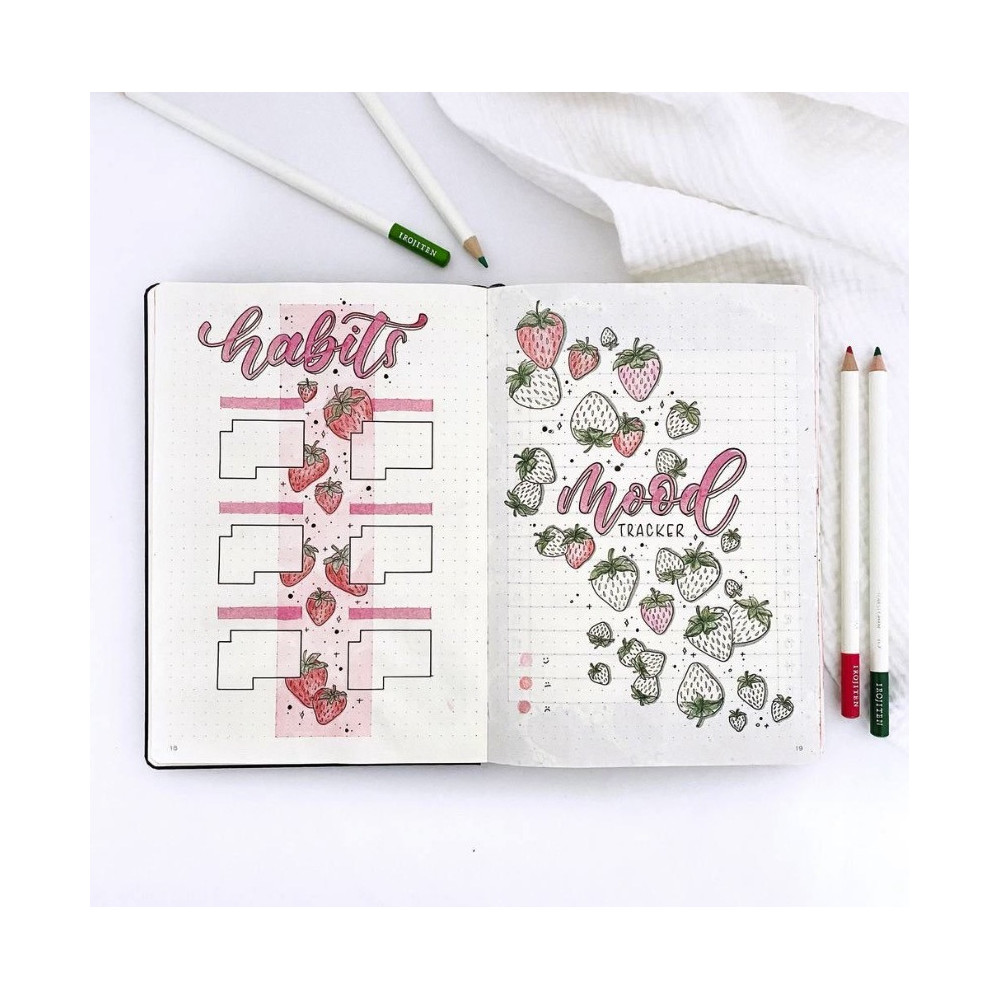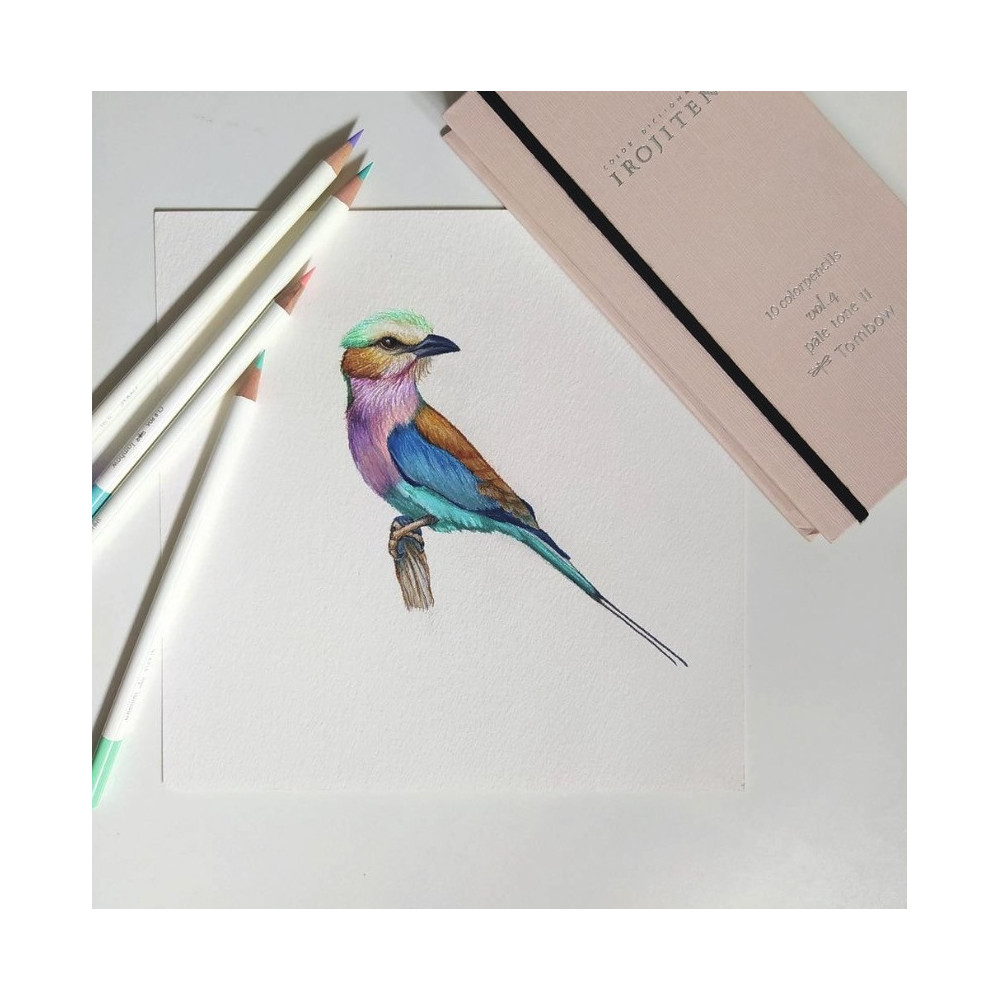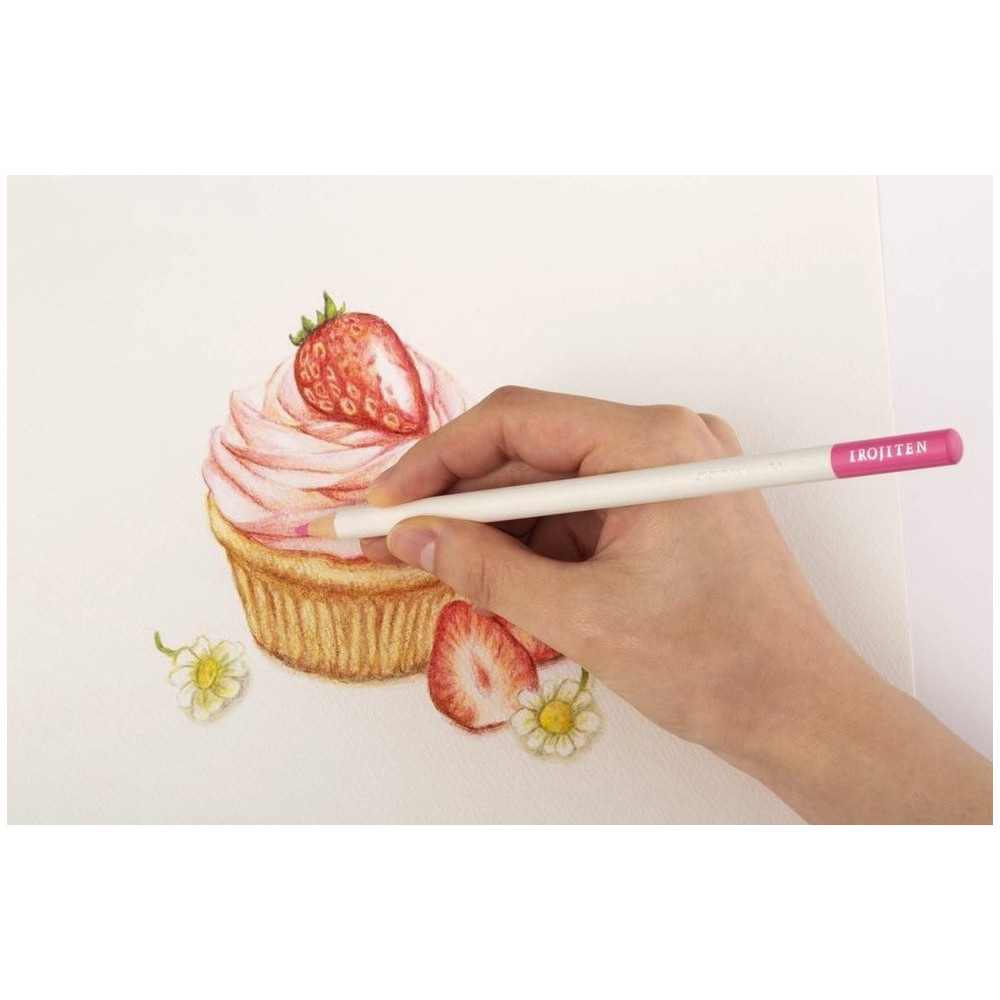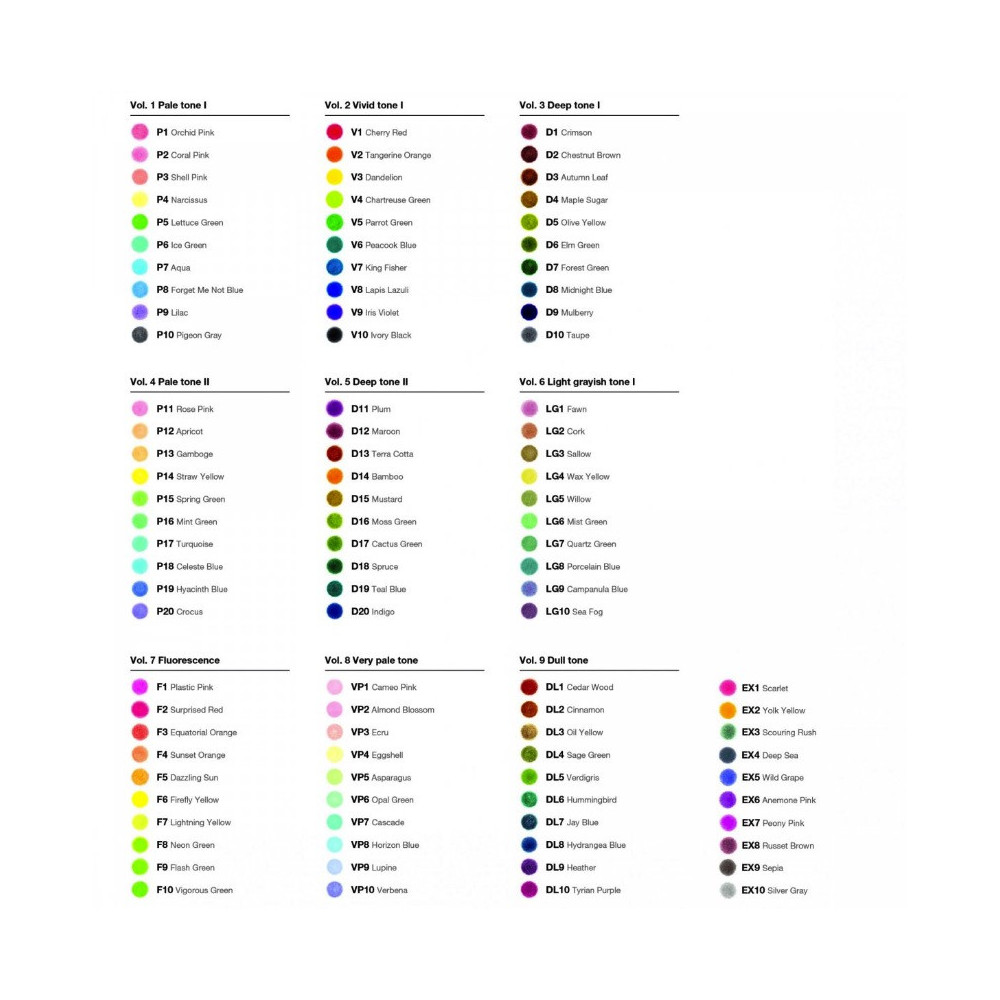 Color pencil Irojiten - Tombow - VP7, Cascade
Check availability in our stores
Choose store:
Warszawa Varso

Chmielna 73

Warszawa

Plac Konesera 10A

Kraków

Pawia 34

Gdańsk

Rajska 10

Poznań

Plac Wolności 8

Wrocław

Krupnicza 6/8

Katowice

Krzywa 12
Podana ilość produktów jest jedynie poglądowa.
Elegant Irojiten colored pencils by Tombow for illustrators and hobbyists.
These crayons have stolen the hearts of artists thanks to their excellent properties and amazing packaging - you can also buy them in sets, and each set looks like a beautiful hardcover book. There is a reason why Irojiten pencils are called a real encyclopedia of colors.
Experience the unique consistency of the graphite and the diversity of the range of 100 colors including unusual pastel and neon shades.
The core of the pencils is based on a wax base, so you can easily create incredibly precise lines and details. Their bodies are made of high-quality wood finished in a durable cream varnish with a tip that matches the color of the graphite. The crayons are smudge and water resistant. The colors can be easily mixed and layered on top of each other. The pencils do not leave waxy streaks on the paper. They have moderate resistance to light.
The first Irojiten pencil went on sale in Japan back in 1988. The word "Irojiten" comes from Japanese and means encyclopedia of colors. It's an incredibly apt name for the crayons, which have also been released in nine beautiful volumes in a book-like hardcover. Each of the boxes has an elastic closure to protect them from opening.