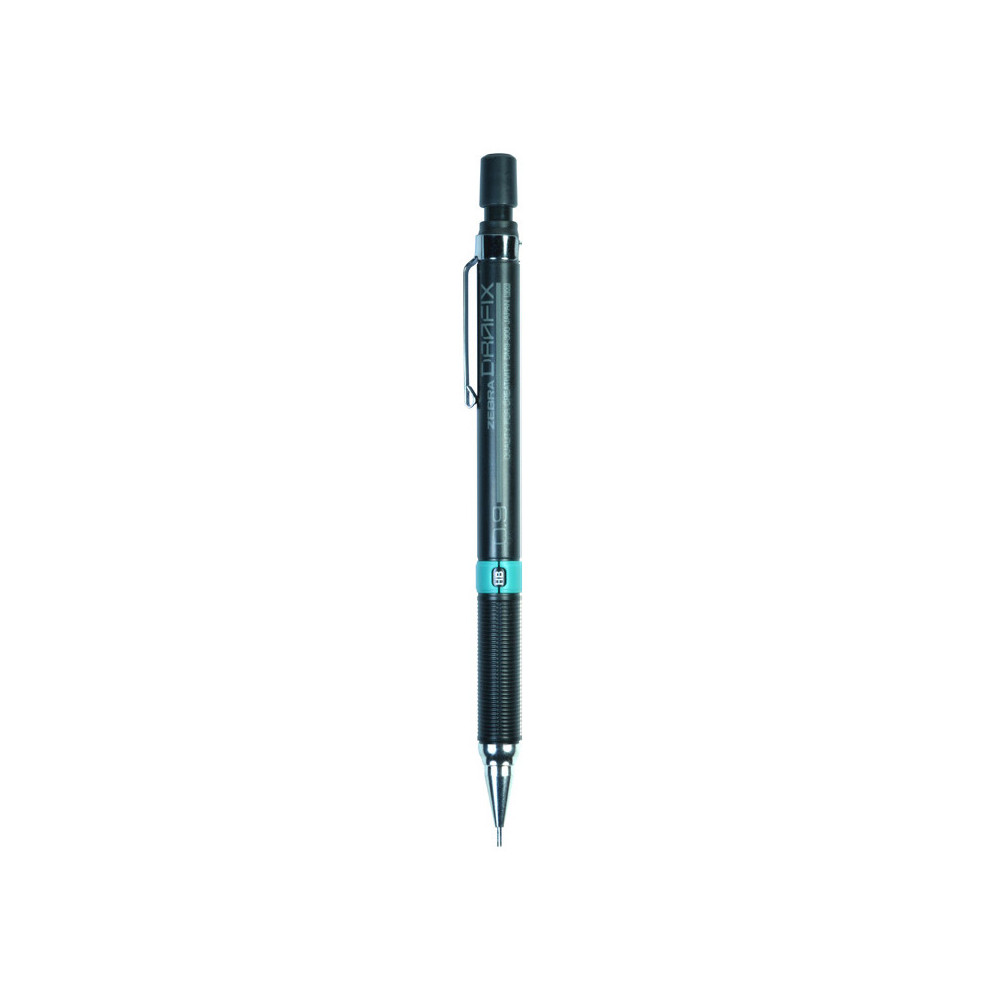 Mechanical pencil Drafix - Zebra - Black, 0,9 mm
Check availability in our stores
Choose store:
Warszawa Varso

Chmielna 73

Warszawa

Plac Konesera 10A

Kraków

Pawia 34

Gdańsk

Rajska 10

Poznań

Plac Wolności 8

Wrocław

Krupnicza 6/8

Katowice

Krzywa 12
Podana ilość produktów jest jedynie poglądowa.
Drafix Zebra steel automatic pencil perfect for technical drawing.
The pencil combines modern design, durability and high quality. A secure metal clip ensures that your pencil will always be where you need it. The stylus has been secured with a 4 mm long metal sleeve, which allows you to draw easily at the ruler and prevents the nib from breaking. The pencil has been equipped with a plastic ring for the hardness of the nib (HB, B, 2B, 3B, etc.) Under the cap there is an eraser, thanks to which you will correct small mistakes. The shorter length of the barrel is perfect for shirt or trouser pockets. The pencil is refillable with standard refills.
Zebra Pen Corporation was founded in New York in August 1982 as an independent corporation wholly owned by Zebra Co. Ltd, headquartered in Tokyo, Japan.
It is said that Mr. Ishikawa, the founder of Zebra, was looking for a name that would be memorable and appropriate for their export business to other countries. He took an English-Japanese dictionary and, opening it Japanese-style backwards, started with the words for "Z." He stopped at "Zebra."
After further research, Mr. Ishikawa discovered that zebras are gentle animals with a strong herd instinct. This was an important attribute because he wanted to build a company where employees and customers would be part of a family culture. The fact that the zebra looks like it is decorated with large calligraphic pen strokes also influenced the visual effect he was looking for.
Zebra offers a wide line of writing instruments, including pens, highlighters, mechanical pencils, gel pens and concealers. It guarantees top quality, satisfaction and superior writing performance.