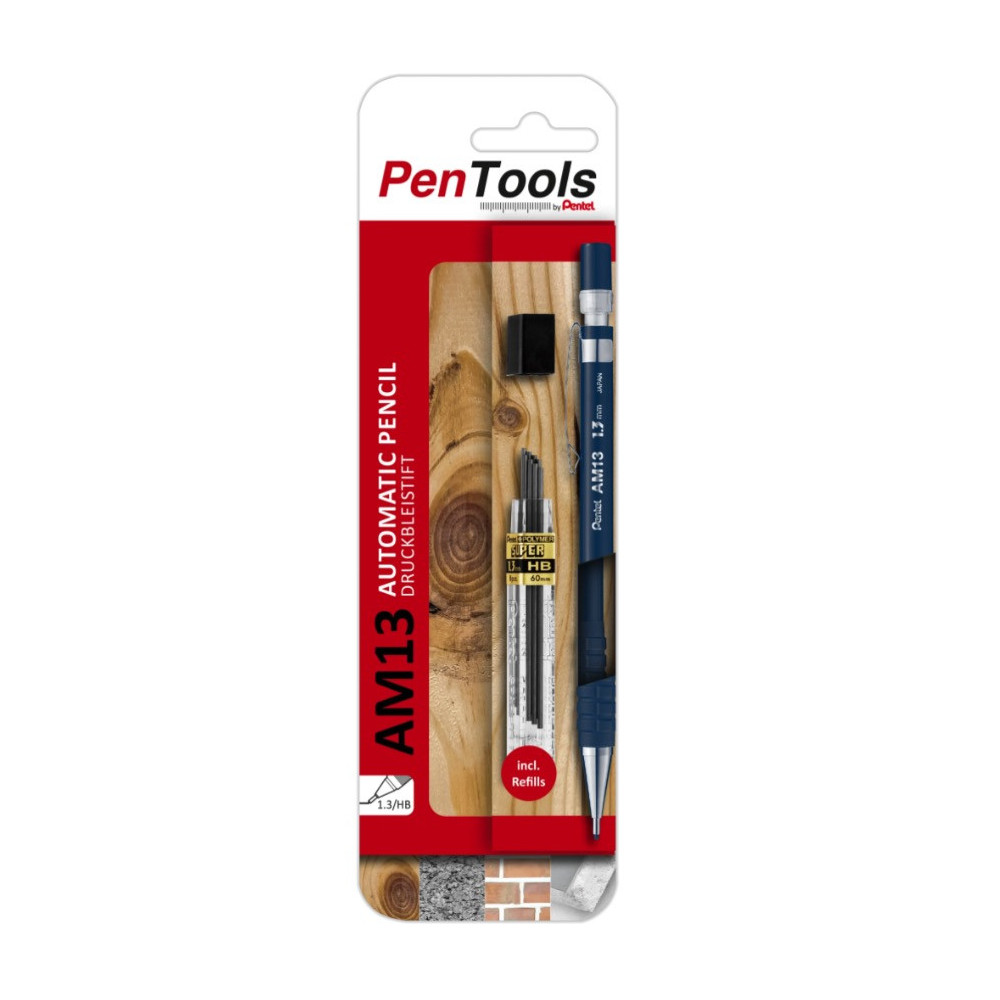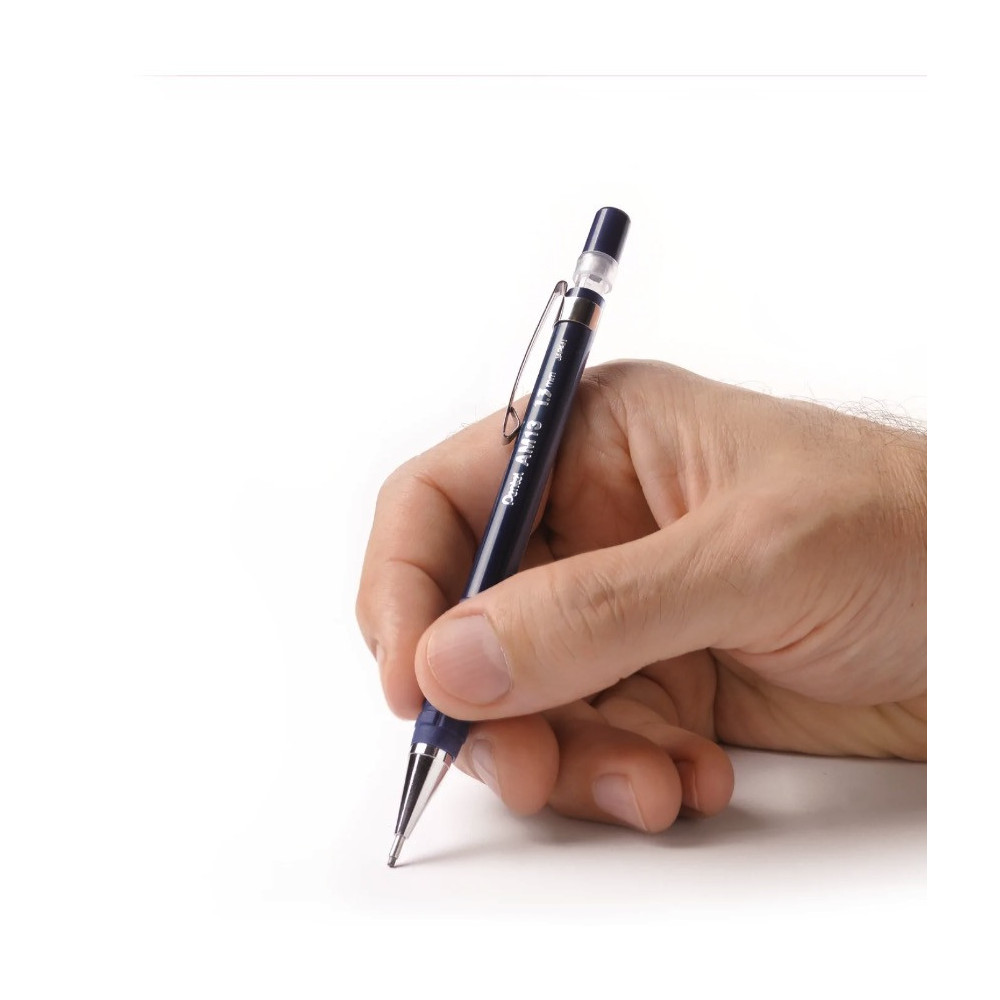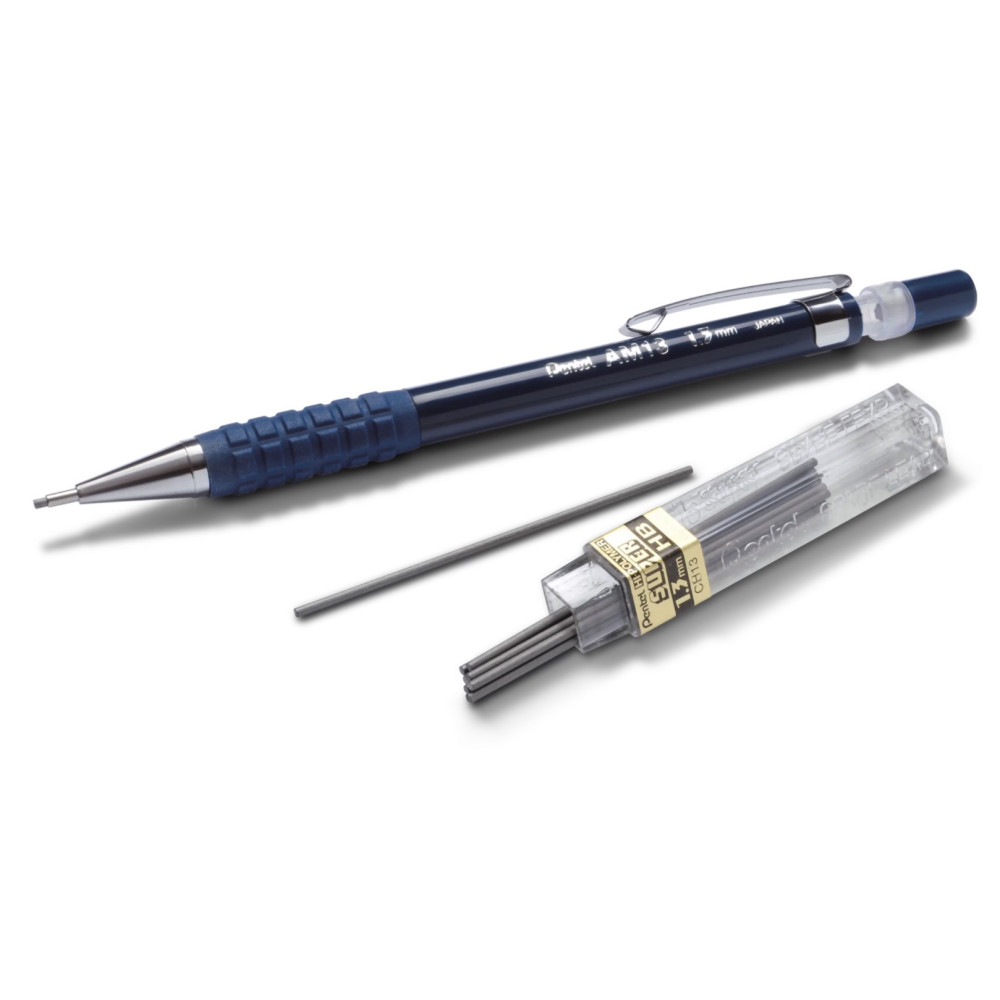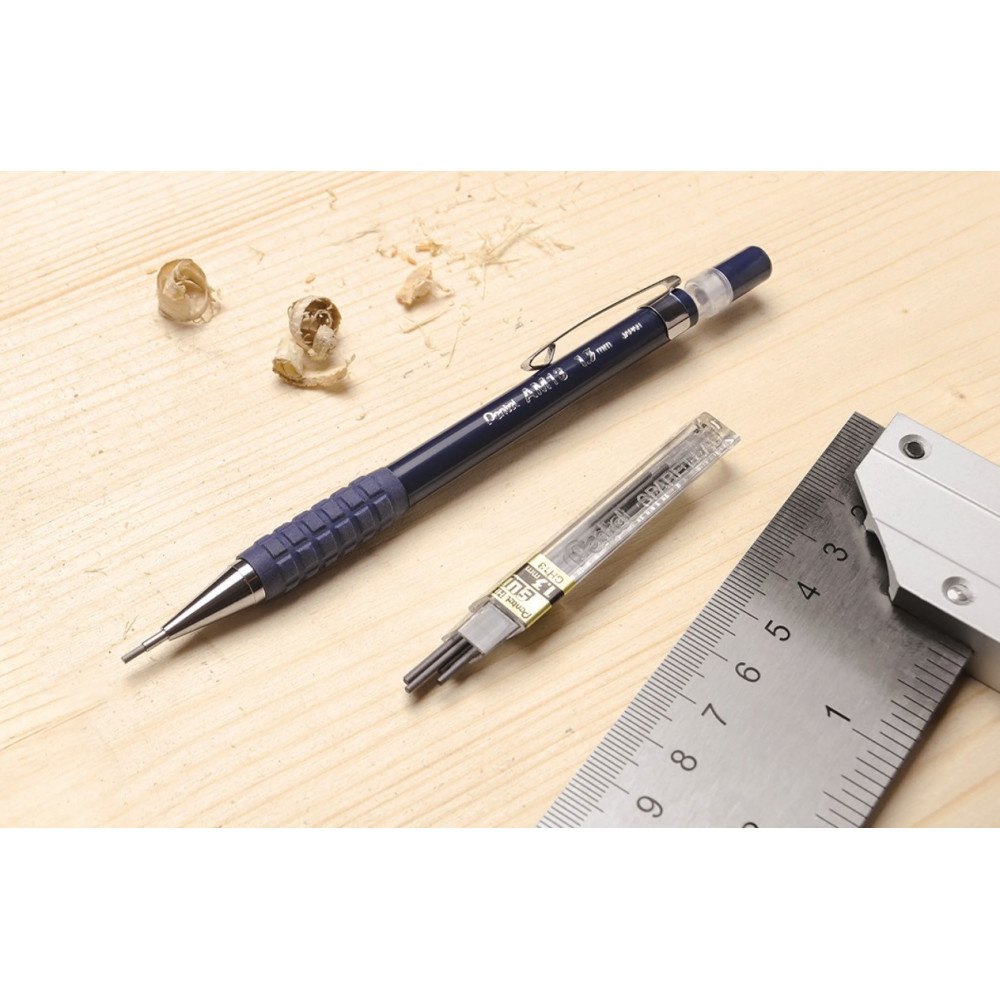 Mechanical pencil AM13 with refills - Pentel - black, 1,3 mm, HB
Check availability in our stores
Choose store:
Warszawa Varso

Chmielna 73

Warszawa

Plac Konesera 10A

Kraków

Pawia 34

Gdańsk

Rajska 10

Poznań

Plac Wolności 8

Wrocław

Krupnicza 6/8

Katowice

Krzywa 12
Podana ilość produktów jest jedynie poglądowa.
The Pentel AM13 automatic pencil combines the advantages of an automatic pencil with the thick writing line typical of pencils designed for crafts and carpentry.
Pencil users can always rely on a precise, wide and clearly visible line, without having to waste time sharpening the graphite. The shape of the pencil fits perfectly in the hand. The graphite can be retracted into the tip of the pencil after use to protect it from accidental breakage. The Pentel AM13 pencil is an ideal tool for everyone from home users to professionals.
With an extra-wide line of 1.3 mm, the mechanical pencil is ideal for wood, concrete and stone projects. Any marks or notes are precise and clearly visible. The Pentel AM13 mechanical pencil is also designed for traditional writing and drawing. It is easy to use and features a latex-free non-slip grip, a capped eraser and a metal clip. You will use the pencil in everyday use and when doing precision work.

COLOR: black
GRAPHITE THICKNESS: 1,3 mm
PACKAGE: mechanical pencil, Super Hi Polymer refills HB, 1,3 mm
COMPANY: Pentel
REFERENCE: PEN-AM13-PRO2MP1EU