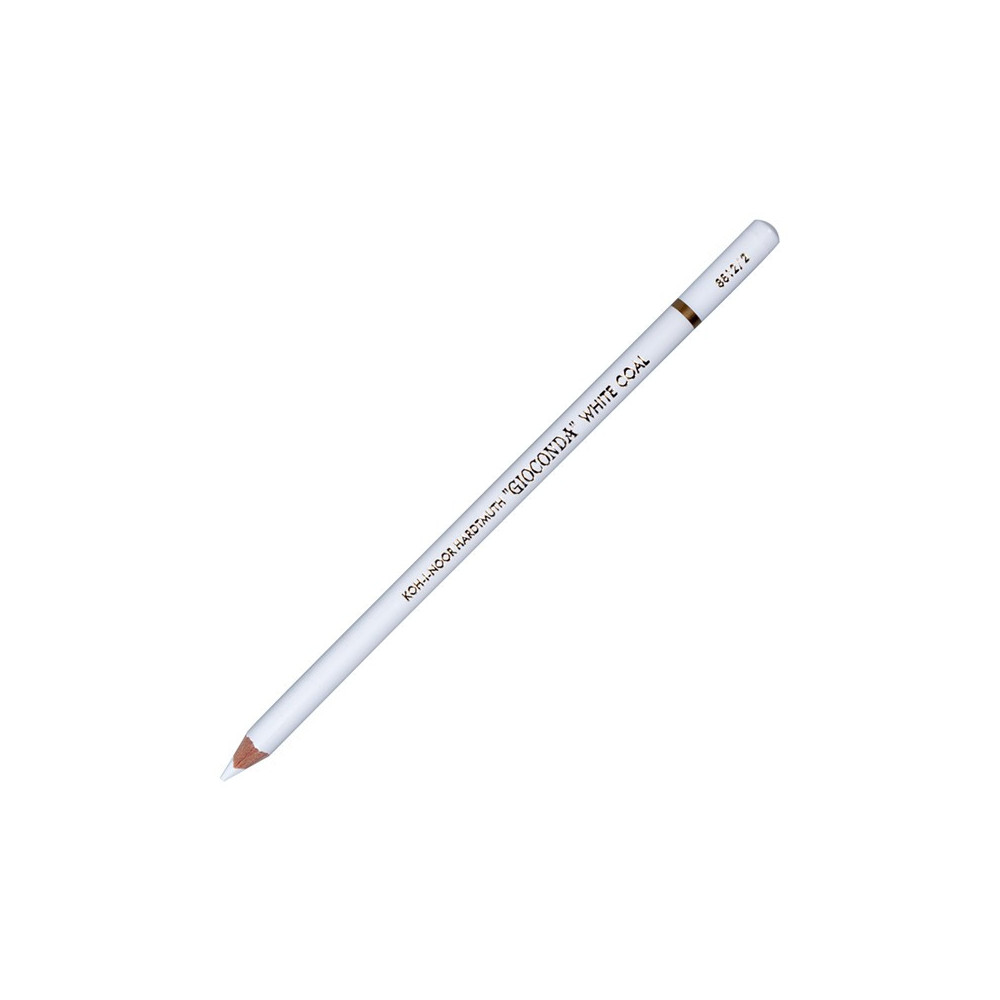 Gioconda Extra Charcoal - Koh-I-Noor - 2, White Coal
Check availability in our stores
Choose store:
Warszawa Varso

Chmielna 73

Warszawa

Plac Konesera 10A

Kraków

Pawia 34

Gdańsk

Rajska 10

Poznań

Plac Wolności 8

Wrocław

Krupnicza 6/8

Katowice

Krzywa 12
Podana ilość produktów jest jedynie poglądowa.
Gioconda White Coal charcoal in a wooden frame by Koh-I-Noor.
Gioconda Charcoal is an artistic drawing charcoal of hardness 2 in a wooden frame, designed for various charcoal drawing techniques. It adheres very well to the ground and smears very well. The core is made of high-quality carbon. Thanks to the holder made of high-quality wood, it is possible to use the charcoal to the end. In addition, the holder prevents your hands from getting dirty during use. Thanks to the small diameter of the graphite, it is possible to make small details. It can be smeared with fingers, a whisker or a kneaded eraser.