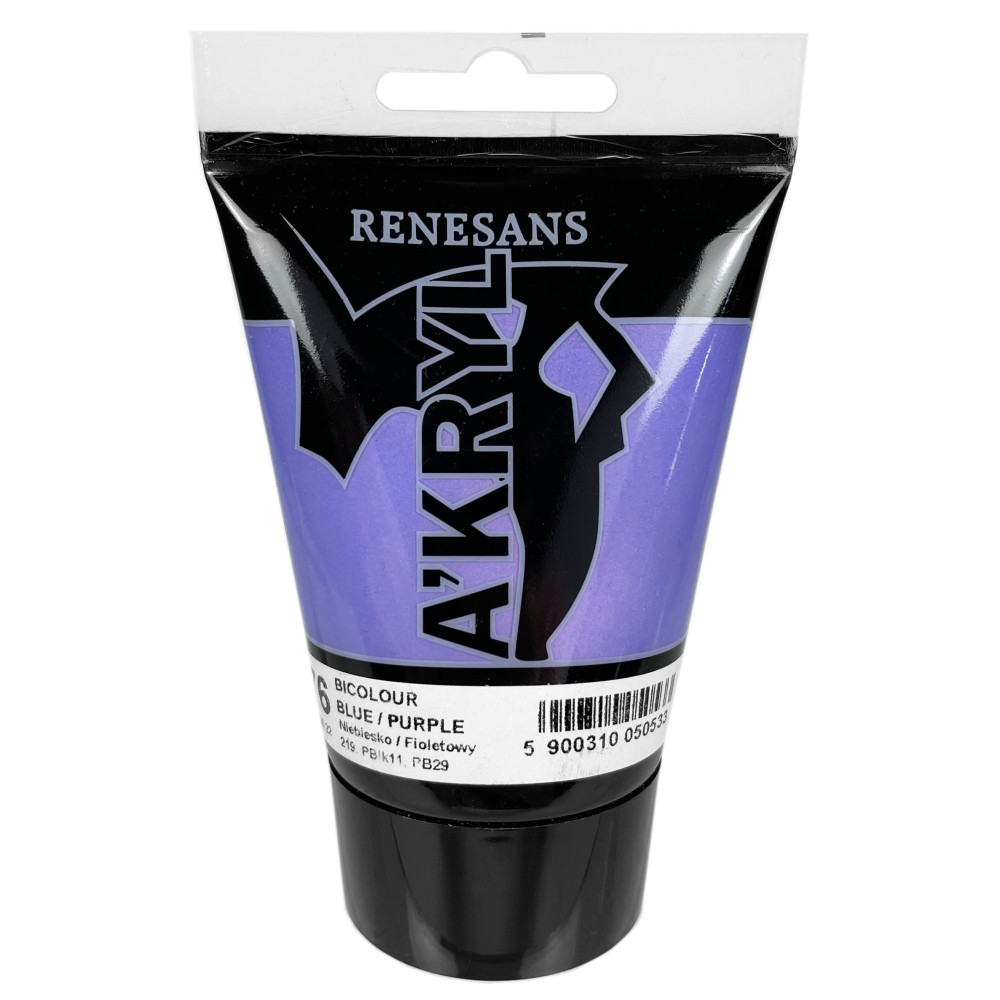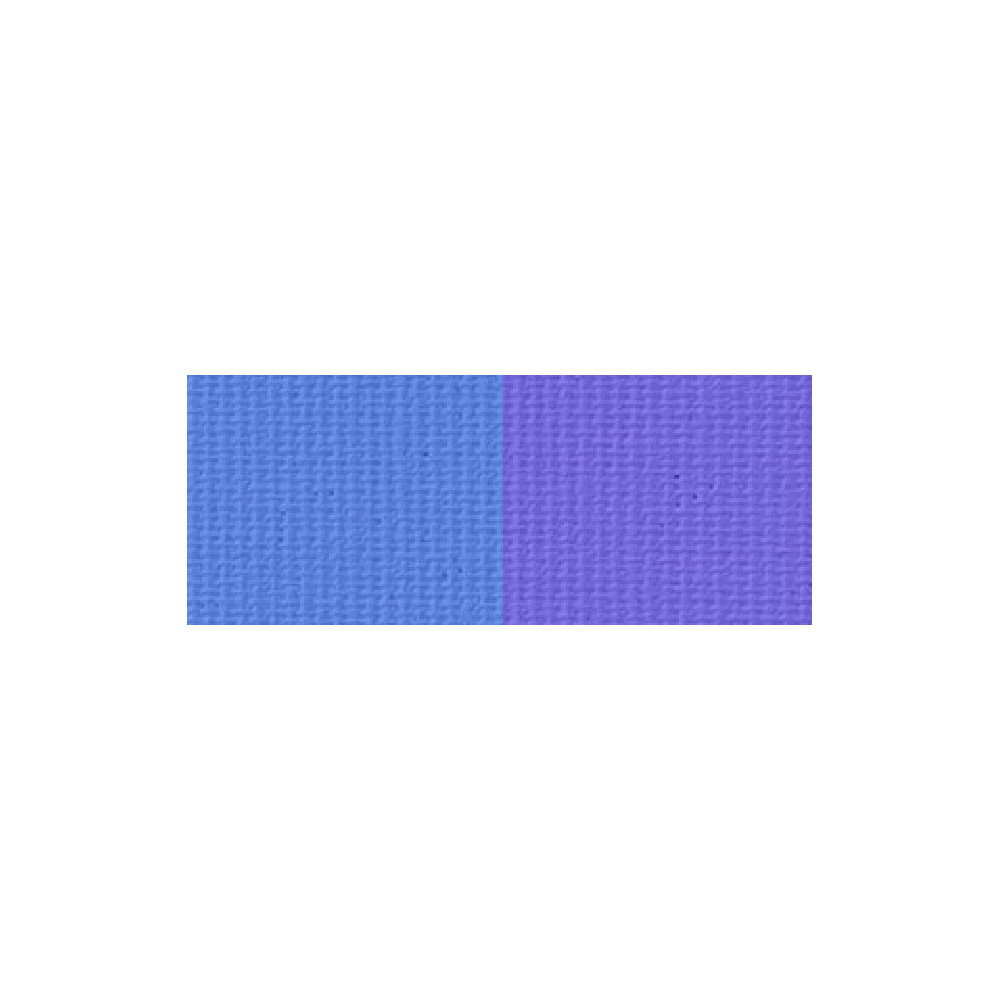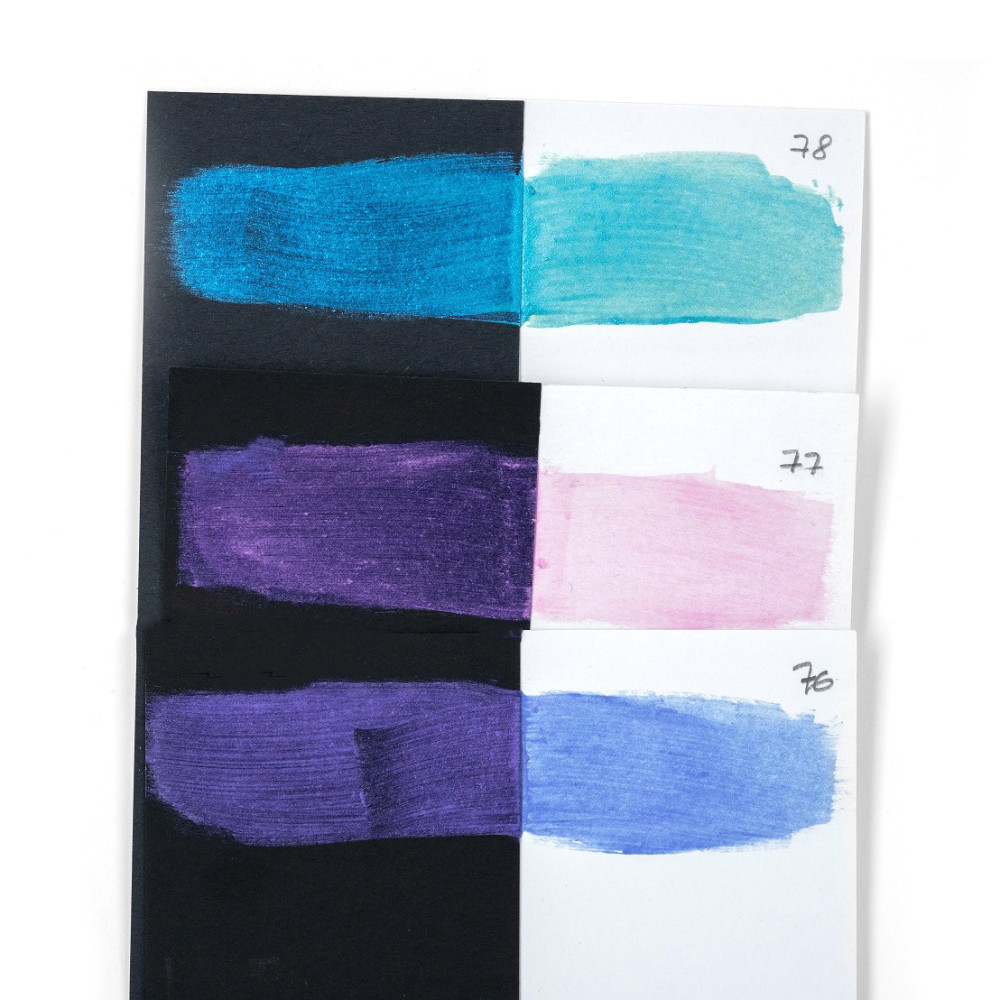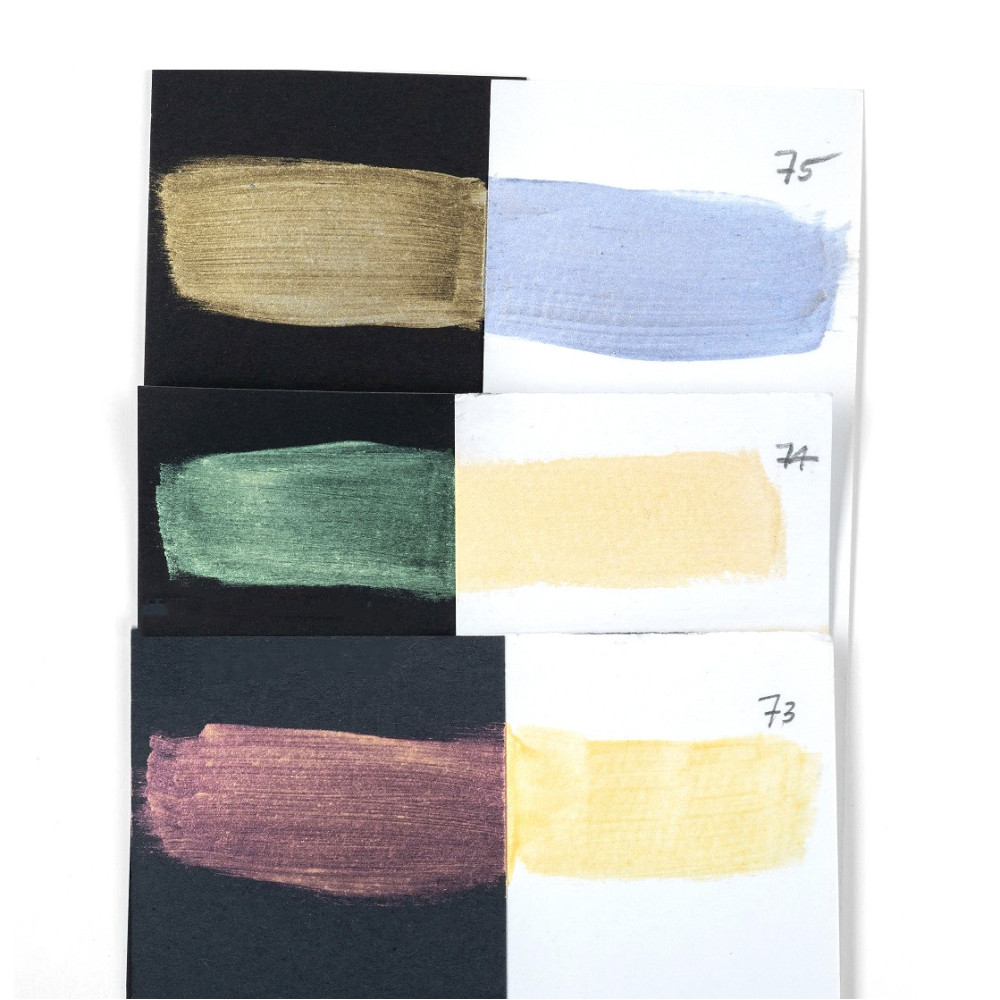 Acrylic A'kryl Bicolor paint - Renesans - 76, blue purple, 100 ml
Check availability in our stores
Choose store:
Warszawa Varso

Chmielna 73

Warszawa

Plac Konesera 10A

Kraków

Pawia 34

Gdańsk

Rajska 10

Poznań

Plac Wolności 8

Wrocław

Krupnicza 6/8

Katowice

Krzywa 12
Podana ilość produktów jest jedynie poglądowa.
Acrylic paints A'kryl Bicolor by Renesans are paints of very good quality, Polish production, in transparent PVC tubes with a capacity of 100 ml.
Progress in technology allows to produce more and more interesting pigments with much wider range of optical effects. The pigments used in Bicolor paints are otherwise known as interference, iridescent pigments. They consist of titanium dioxide and mica, which have different refractive indices, meaning they reflect light differently.
Titanium is reflective, which causes light to be reflected and seen by the observer, while mica is transparent and light almost completely penetrates through it. This twofold behavior is characteristically and typically just for the sheen of metals. In Bicolor paints, titanium and mica have been slightly colored (e.g., they have a visible green or blue interface depending on the color of the surface to be painted).
Given that white reflects all the light that falls on it, and black absorbs it, we will get a color that will have greenish titanium or bluish mica. If we apply paint to a black surface, the transparent part of the bluish mica will be absorbed and will not be visible to the eye. Only green will be seen, because the greenish titanium will reflect light, and therefore its color will be visible. On the other hand, if the color is applied to a white background, the blue tint will also be reflected from the white background, and therefore we will see both - green and blue, and therefore a completely different paint color will be created. The difference in color is especially noticeable when looking at the painted background from an angle. The pigment looks like an ordinary, colorless powder, but when it is applied to the surface, it suddenly comes to life and shimmers with many colors.
The pigments used in the production of Bicolor paints have excellent light scattering, high mechanical durability and resistance to acidic and alkaline environments. They are also characterized by good thermal stability. They do not change color, do not fade, are non-toxic, non-conductive, non-flammable and environmentally safe. These unique properties make these pigments successfully used in a wide range of artistic activities precisely as an additive to paints. They allow to obtain interesting two-color effects.
The paints are ideal for students and artists working on large areas due to their very competitive, low price. Acrylic paints are a versatile medium - they are perfect for painting on: sub-paintings, cardboard, wood, plaster, plastic and many other surfaces. Colors when dry give a slightly satin surface. A'kryl paints contain a large amount of light-resistant artistic pigments with good opacity. These paints are a wide range of colors allowing you to easily choose the color you need. They also come in metallic and bicolor versions. All colors combine perfectly with each other, as well as with other acrylic paints. They can be diluted or thickened with acrylic paint media. After finishing the work, the durability of the paints can be protected with a varnish dedicated to acrylic paints.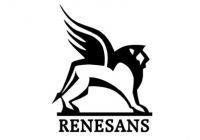 COLOR: 76 blue purple
CAPACITY: 100 ml
PACKAGE: 1 pc.
COMPANY: Renesans
REFERENCE: REN-RENAKRYL1B_76