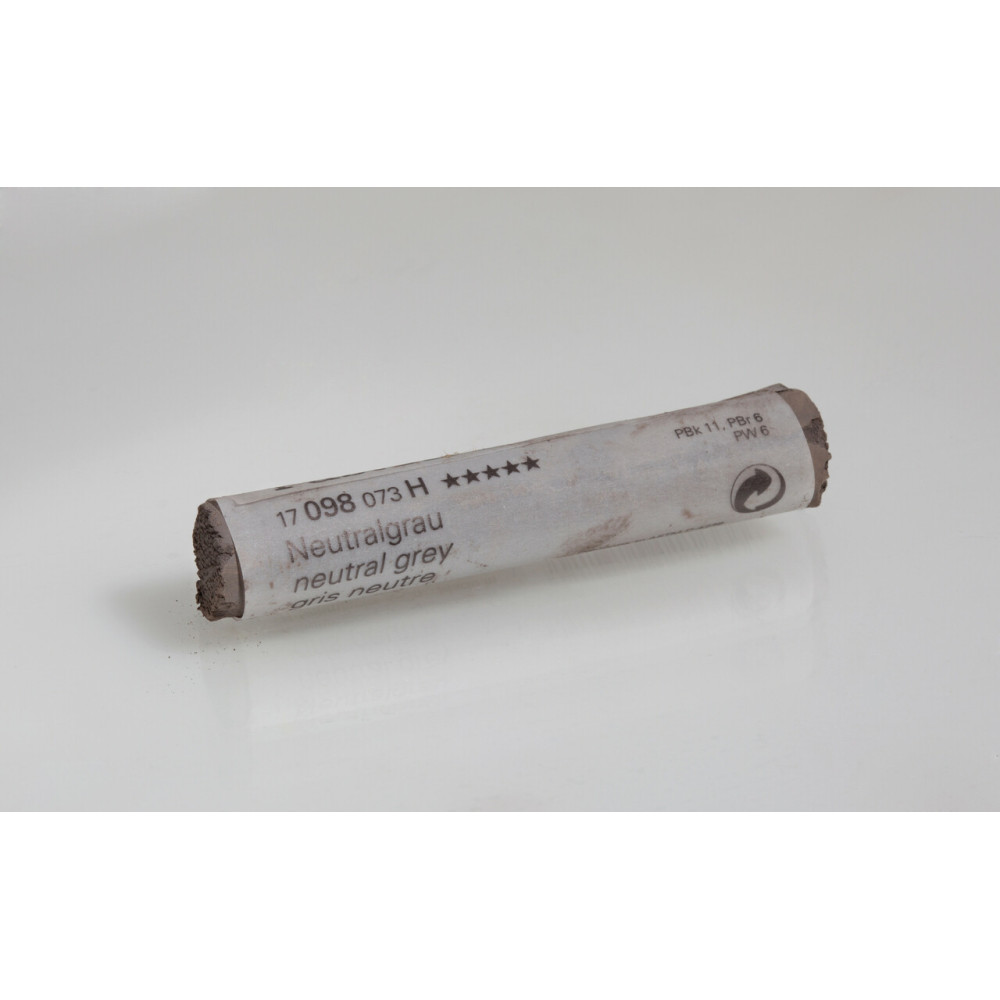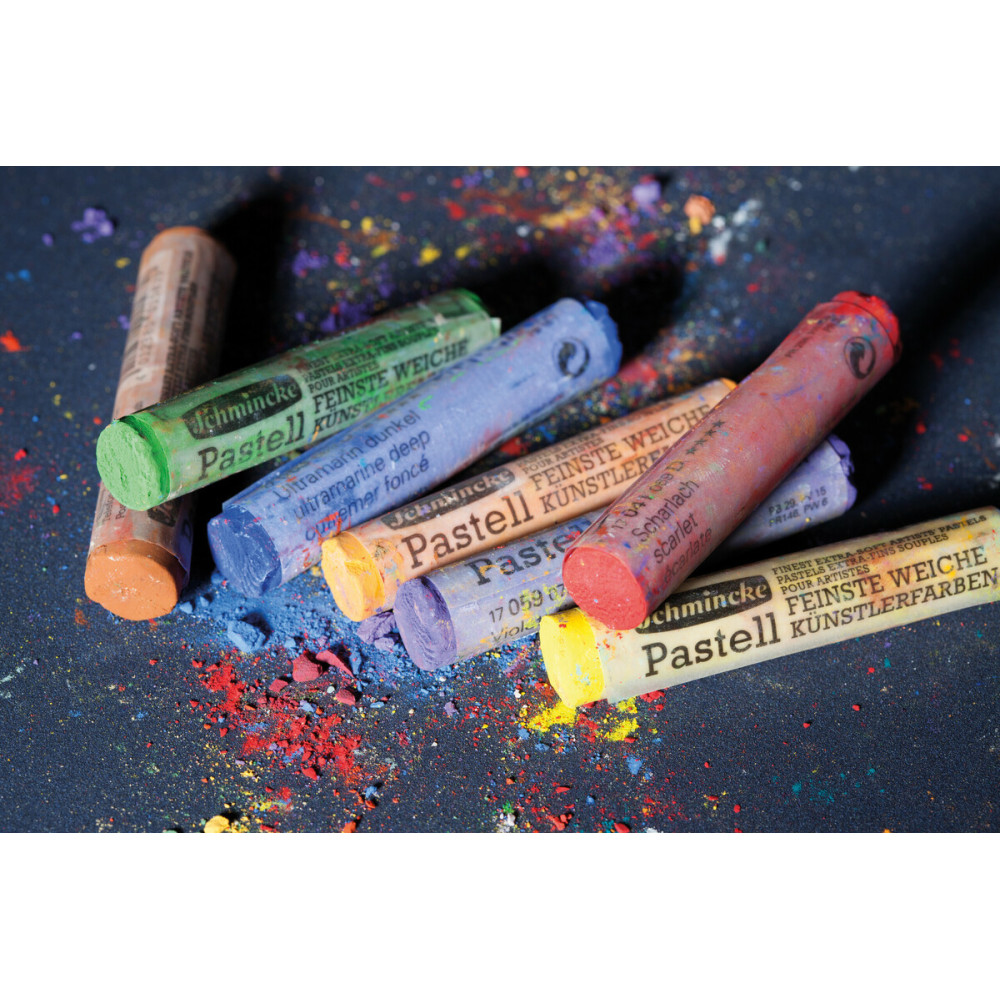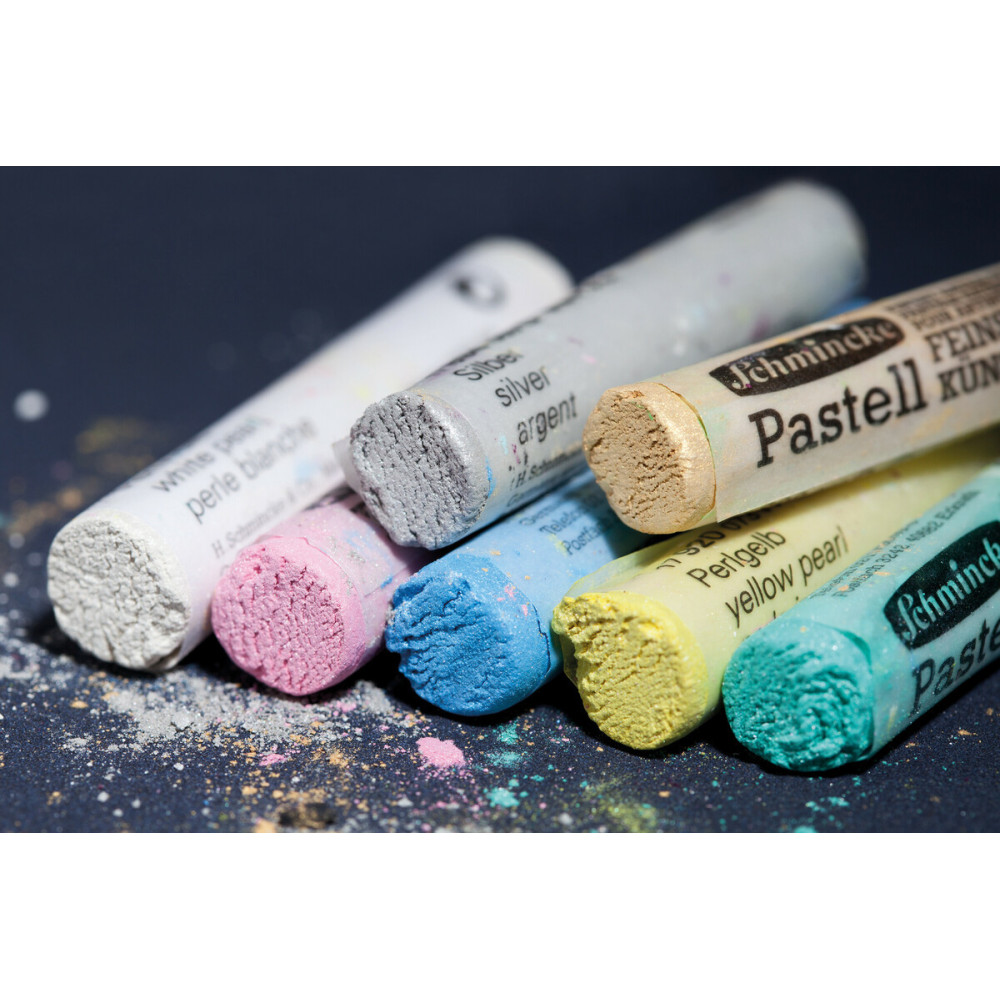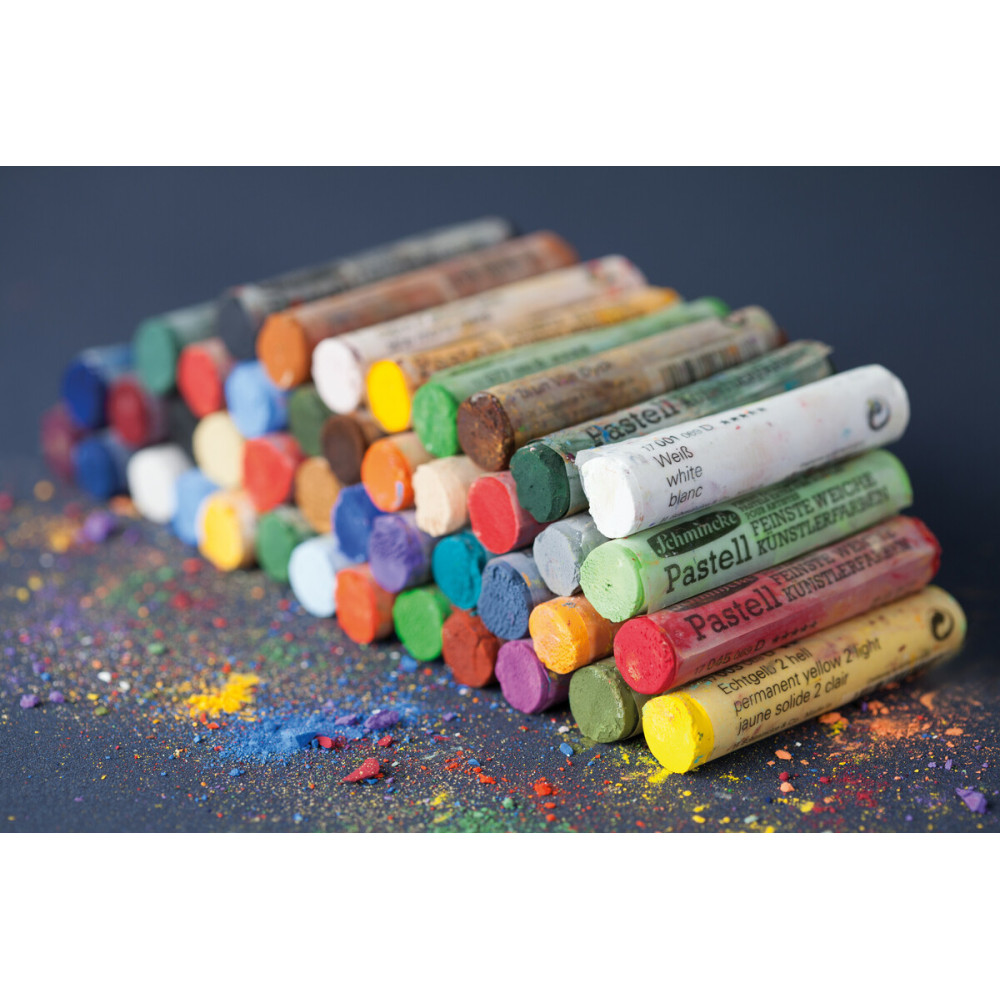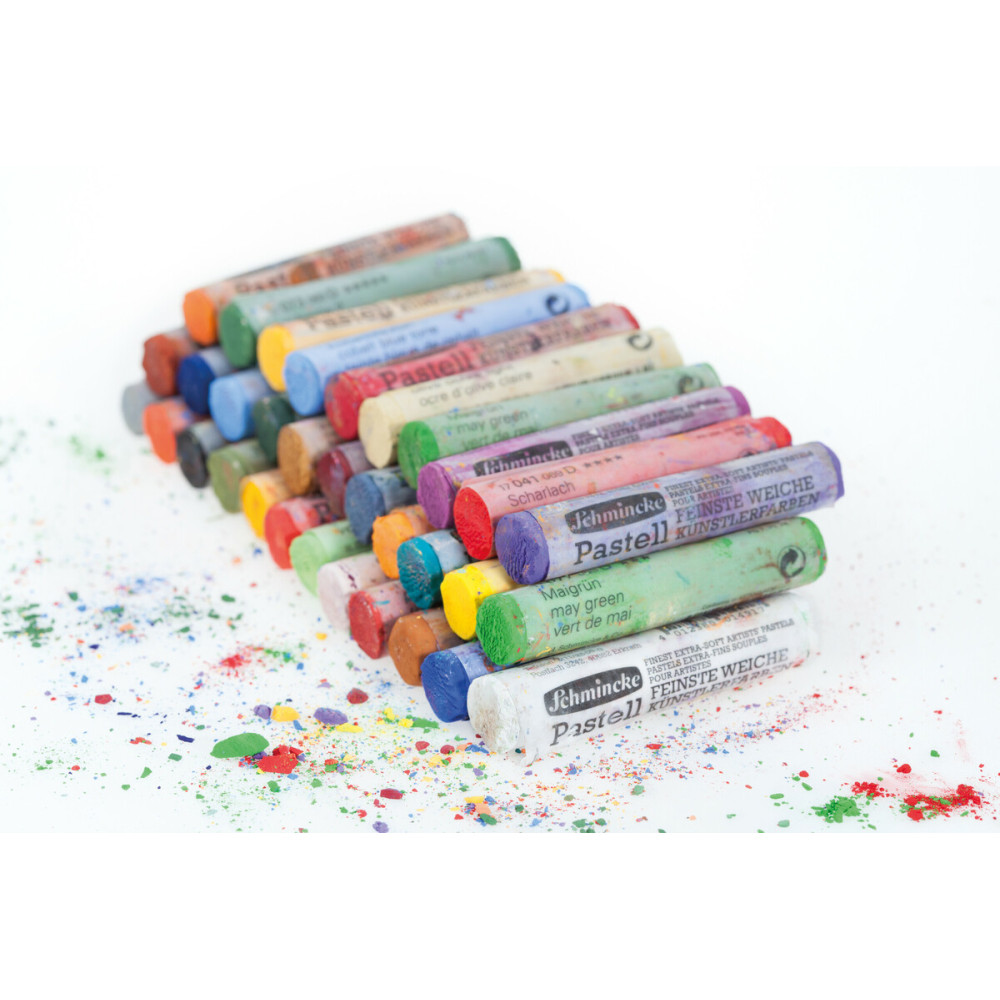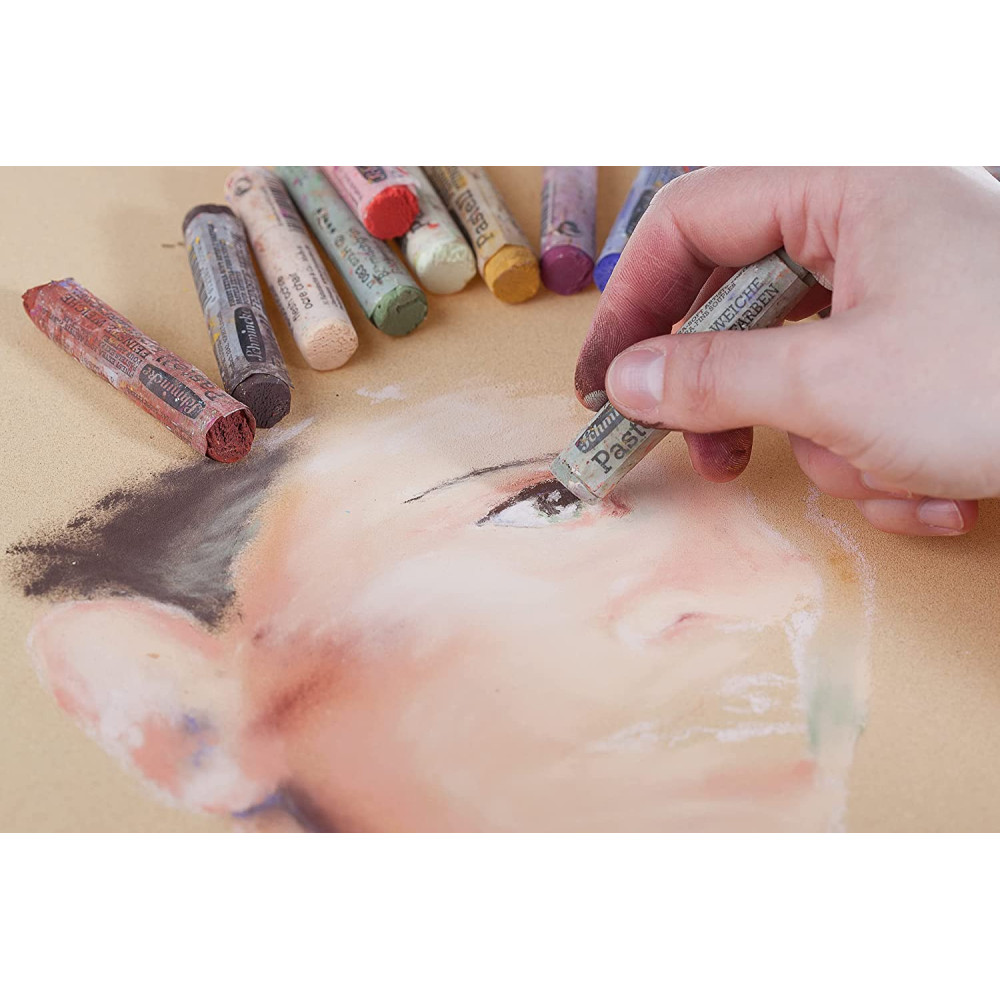 Finest Extra-Soft artists' pastels - Schmincke - 098, H, Neutral Grey
19,50 zł

14,63 zł

Lowest price within 30 days before promotion:

19,50 zł
Check availability in our stores
Choose store:
Warszawa Varso

Chmielna 73

Warszawa

Plac Konesera 10A

Kraków

Pawia 34

Gdańsk

Rajska 10

Poznań

Plac Wolności 8

Wrocław

Krupnicza 6/8

Katowice

Krzywa 12
Podana ilość produktów jest jedynie poglądowa.
Finest extra-soft artists' pastels by Schmincke.
Pastel painting has been extremely popular for centuries, combining drawing techniques with intense color effects. Schmincke's unique pastels are as fine as velvet or silk, and thanks to their formula, they allow incredibly soft application. Schmincke pastels guarantee unlimited artistic possibilities, whether used on special pastel paper, in mixed media techniques, or on canvas!
Production process
The pastels consist of only the finest artistic pigments (no chalk content!) and a minimal amount of binder. The use of such a small amount of binder was possible thanks to a very fine grinding of the pigments, which gave them an extremely stable bond.
An unusual formula requires an equally unique production process. In a traditional and very intricate production process, spiral presses shape the previously crimped pigments with binder into the shape of a long cylinder, which is then cut by hand to the appropriate length. The still-damp pastels air-dry for about eight days before being hand-covered in individual papers with the name of the color.
Machine production of pastels was not possible due to their particularly delicate formula. The pastels could break under too much pressure from machines. The greatest care was taken to ensure consistent quality and softness in all the resulting batches of pastels. The artist can be sure that he will always find his favorite pastel color in the same excellent quality.
Color range
The full color range includes as many as 400 shades, divided into 75 colors, each with 5 shades: pure color (D), color with added black (B), color with one portion of white (H light), color with two portions of white (M lighter), and color with three portions of white (O brightest). The balanced range is complemented by a 10-step series of neutral grays, 5 dark shades, gold, silver, 2 shades of black, white, and 5 special pearl shades for special effects. This amazing variety of colors is an additional feature of Schmincke's finest extra soft pastels.
Features:
- handmade;
- soft as velvet and silk;
- minimum amount of binder;
- 400 luminous shades;
- exceptionally saturated colors;
- finest, highly concentrated artist pigments;
- superior lightfastness;
- unique color blends;
- unique shades for special effects.
COLOR: Neutral Grey 098
GRADUATION: H
LIGHTFASTNESS RESISTANCE: 5/5
PACKAGE: 1 pc.
COMPANY: Schmincke
REFERENCE: SCH-17098073