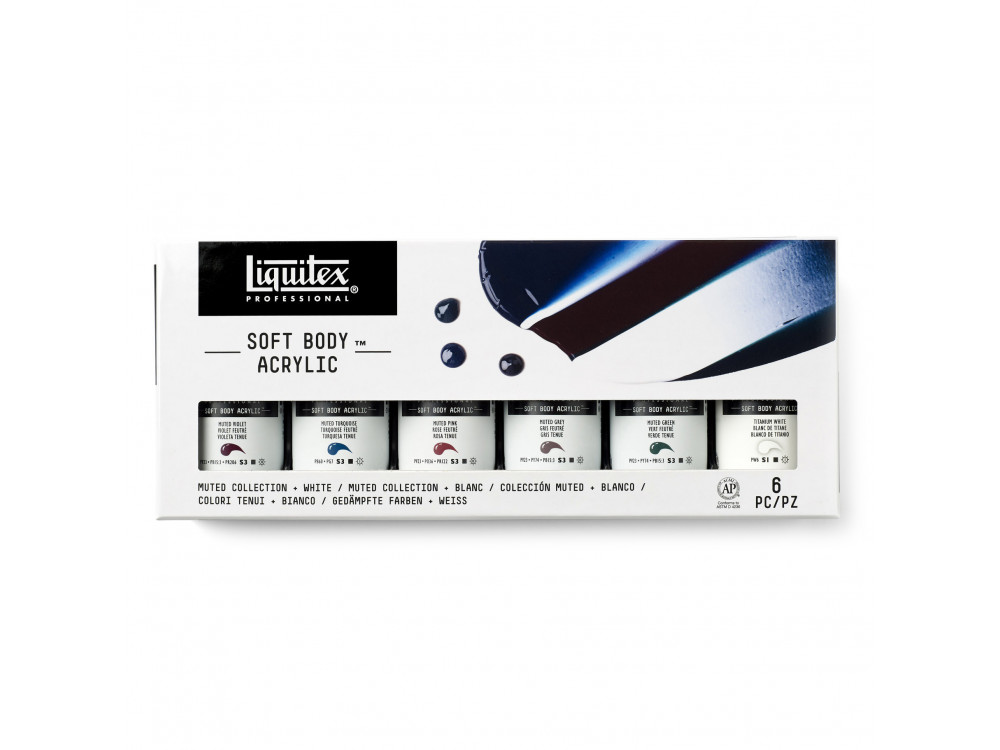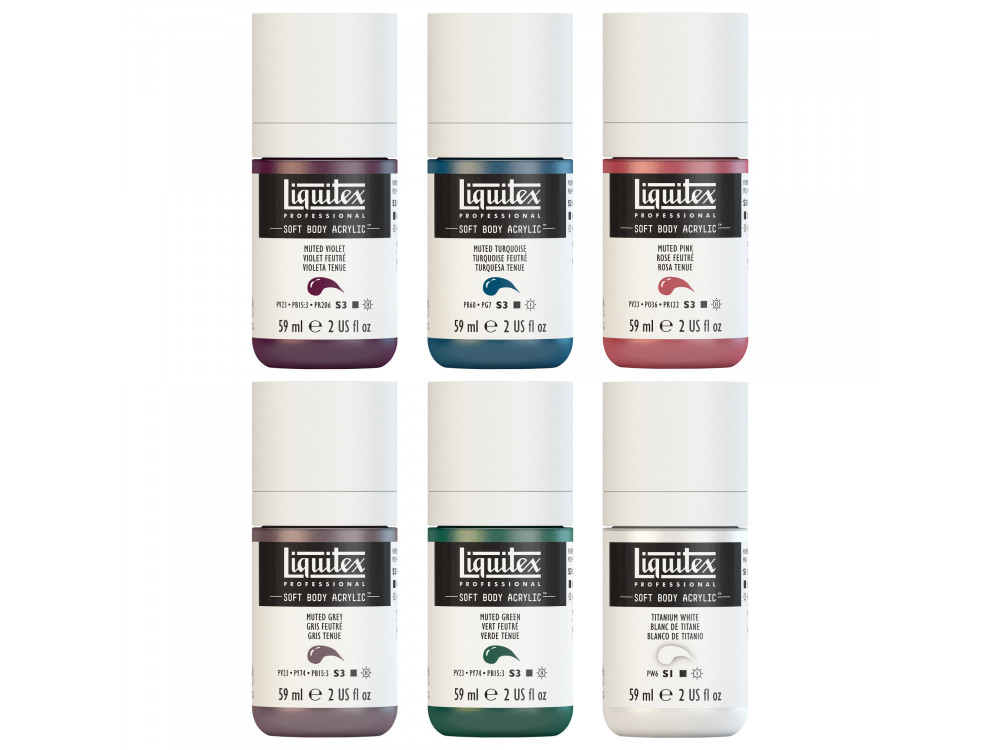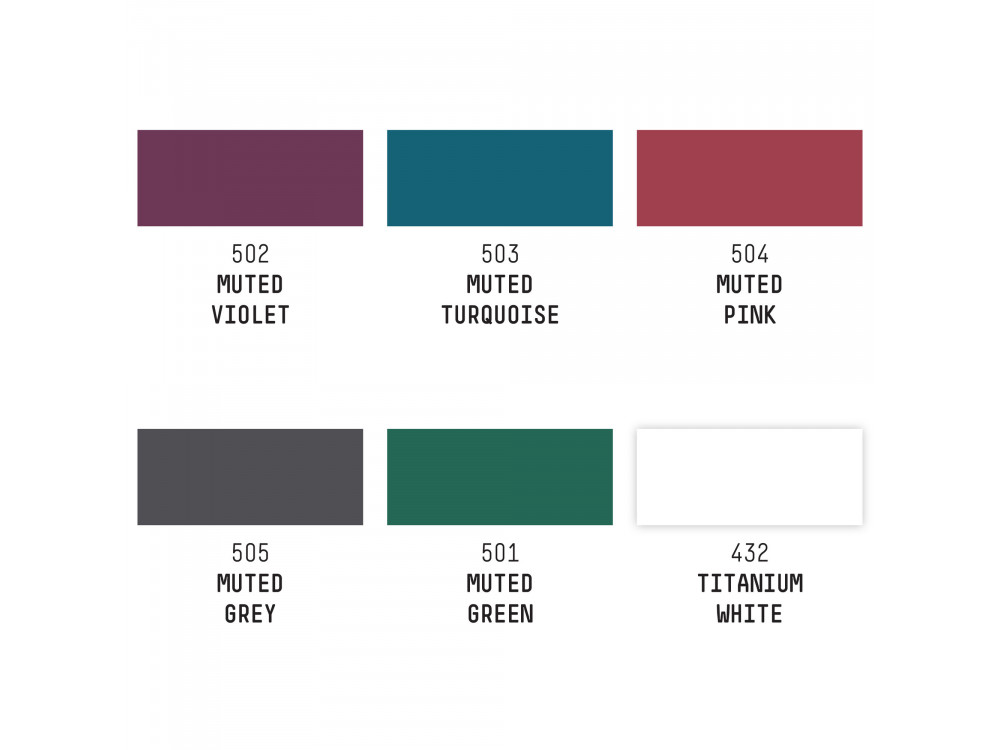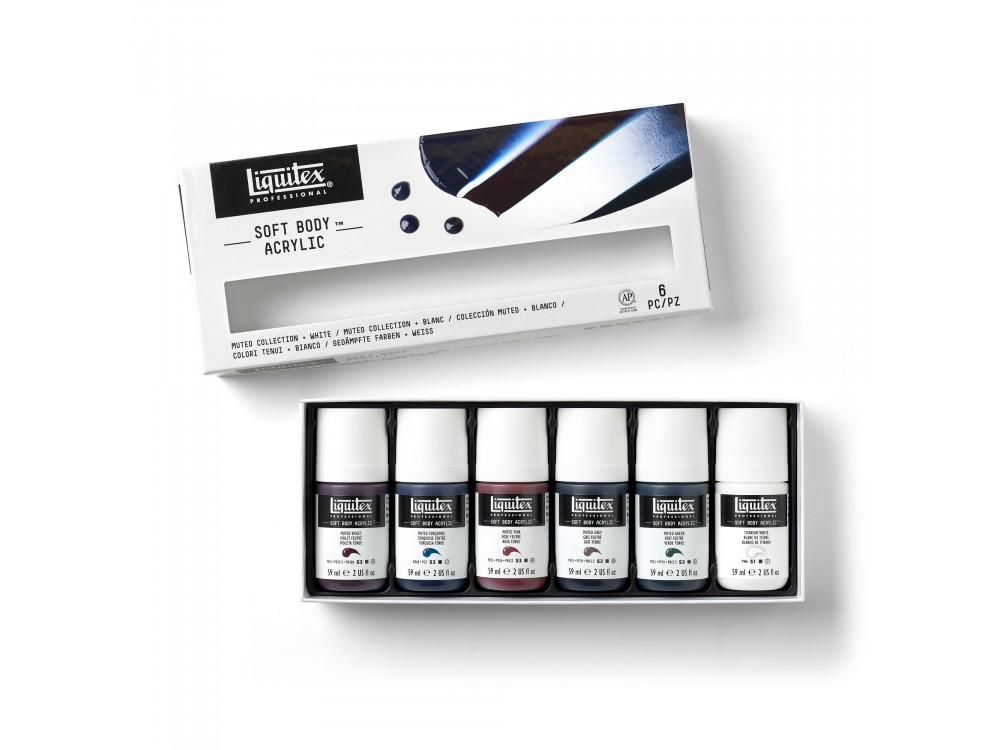 Set of acrylic Soft Body paints - Liquitex - Muted Colors, 6 colors x 59 ml
Check availability in our stores
Choose store:
Warszawa Varso

Chmielna 73

Warszawa

Plac Konesera 10A

Kraków

Pawia 34

Gdańsk

Rajska 10

Poznań

Plac Wolności 8

Wrocław

Krupnicza 6/8

Katowice

Krzywa 12
Podana ilość produktów jest jedynie poglądowa.
A set of high-quality acrylic paints Soft Body from the Liquitex brand. These are highly pigmented, light-resistant paints. After drying, they gain a matte, satin and water-resistant finish with no visible brush marks. The paints ensure excellent fluidity and ease of application.
Soft Body paint differs from the others in terms of consistency. It is more fluid than standard acrylics. Its formula was created so that with the reduction of density it does not lose color and strong pigmentation. Thanks to this, each artist can choose the consistency depending on the nature of the work, the painting technique used or his own preferences. By thinning standard acrylic paint with water or media, the opacity and strength of the color are reduced. It also affects the effect of the work, efficiency and stability of the paint, so choose the right consistency for the job.
Acrylic paint is durable, resistant to yellowing, fading, cracking and abrasion. You can use it on almost any painting surface, from paper and canvas to wood. It is perfect for covering large surfaces or painting small details. The paint has a perfect consistency, so you don't have to dilute it before use. Thanks to the bottle with a thin dispenser, it can be applied directly from the packaging. This will allow for clean and comfortable work and economical use of paint.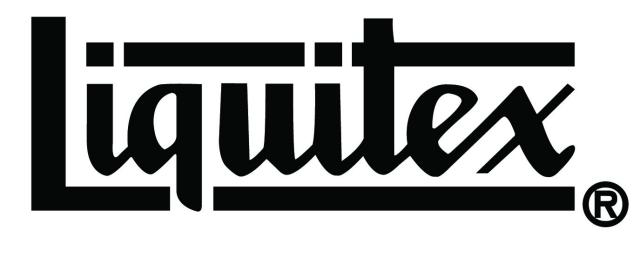 COLORS: Muted Violet, Muted Turquoise, Muted Pink, Muted Grey, Muted Green, Titanium White.
CAPACITY: 6 x 59 ml
PACKAGE: 6 pcs
COMPANY: Liquitex
REFERENCE: LX-3699331