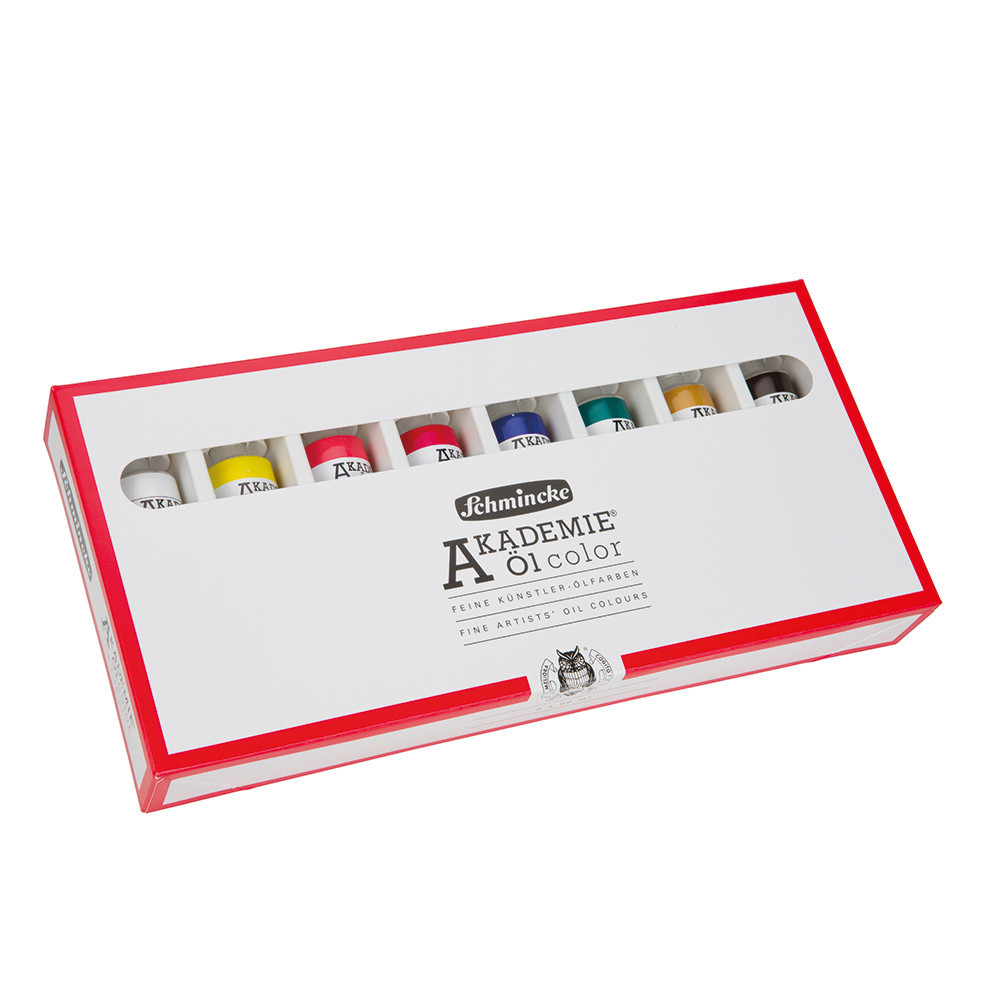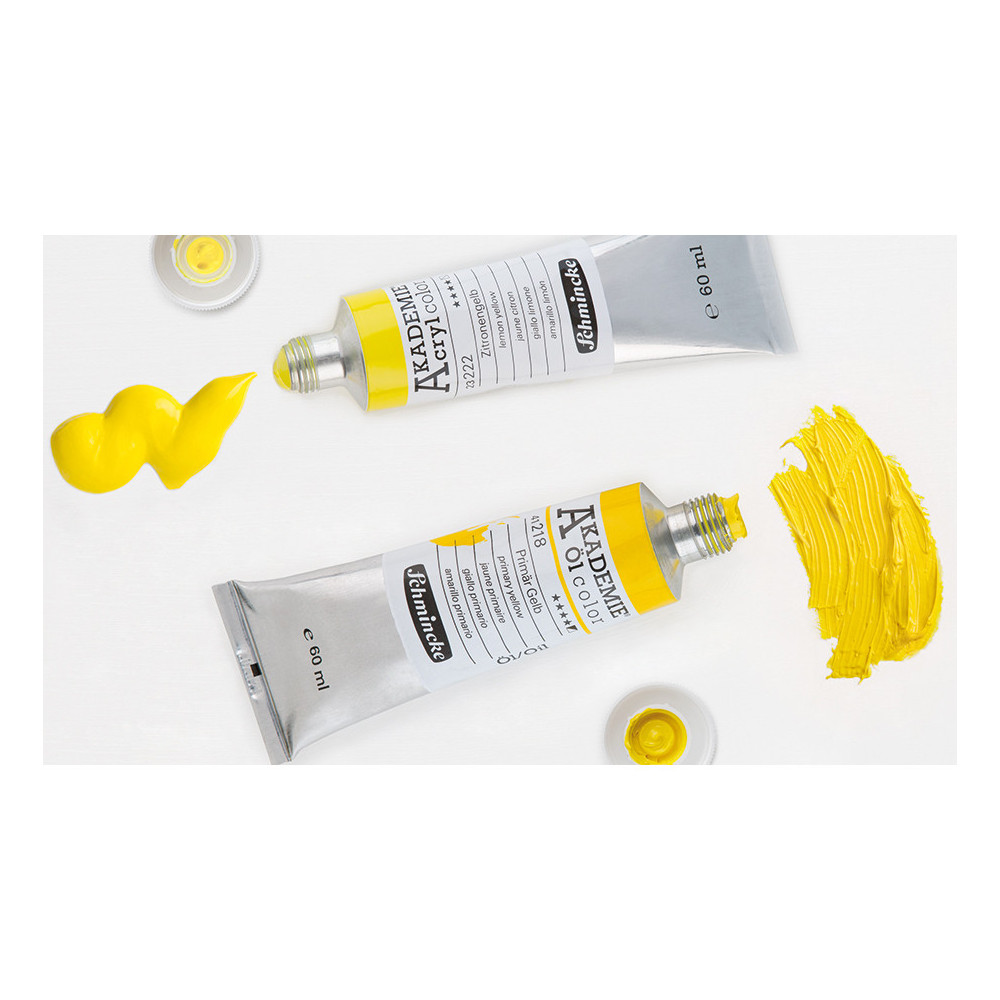 Set of Akademie oil paints - Schmincke - 8 x 60 ml
Check availability in our stores
Choose store:
Warszawa Varso

Chmielna 73

Warszawa

Plac Konesera 10A

Kraków

Pawia 34

Gdańsk

Rajska 10

Poznań

Plac Wolności 8

Wrocław

Krupnicza 6/8

Katowice

Krzywa 12
Podana ilość produktów jest jedynie poglądowa.
AKADEMIE® Oil Color paints from Schmincke meet the needs not only of ambitious beginners, but also of demanding professional fine artists.
The AKADEMIE® Öl color range of 48 colors, thanks to its large number of single-pigment colors, allows for great results both in pure form and in color mixtures. The range offers opaque and transparent colors and four up to four whites for various applications. Thanks to their brightening properties, they are suitable for color blending and grading, as well as for primer applications.
Thanks to a balanced formulation with high-quality linseed oil and - for the white shades (zinc, titanium, mixing whites) - with sunflower oil, AKADEMIE® Öl colors offer fast, even drying times and smooth consistency across the color range. AKADEMIE® Öl color oil paints can be combined and mixed with all other Schmincke oil paints (MUSSINI®, Norma® Professional, College® Oil), as well as with all Schmincke oil painting media.
The following are suitable as painting surfaces for acrylic paints: sub-paintings, painter's boards, acrylic paper, wood and other clean, degreased surfaces.
Download the color pattern - click.
Download the AKADEMIE® paint brochure - click.
COLORS: 102 Titanium White, 216 Yellow Lemon, 304 Vermilion Red, 308 Carmine, 406 Ultramarine, 508 Phthalo Green, 602 Yellow Ochre, 704 Lamp Black.
CAPACITY: 8 x 60 ml
PACKAGE: 8 paints
COMPANY: Schmincke
REFERENCE: SCH-79011097