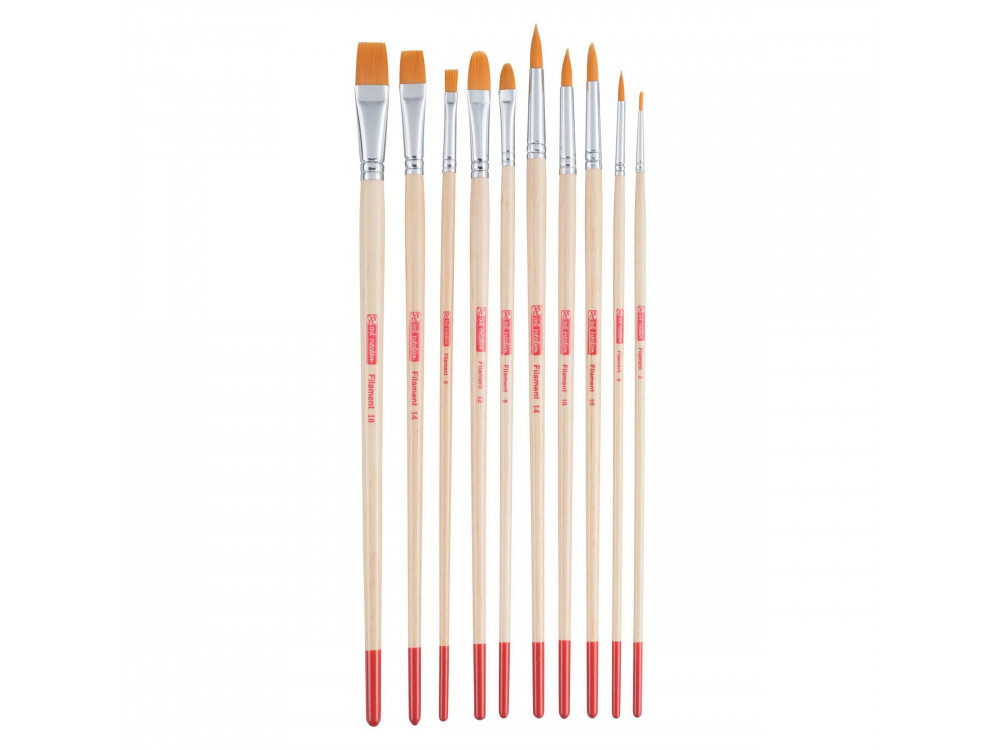 Set of polyester brushes - Talens Art Creation - 10 pcs.
Check availability in our stores
Choose store:
Warszawa Varso

Chmielna 73

Warszawa

Plac Konesera 10A

Kraków

Pawia 34

Gdańsk

Rajska 10

Poznań

Plac Wolności 8

Wrocław

Krupnicza 6/8

Katowice

Krzywa 12
Podana ilość produktów jest jedynie poglądowa.
A set of polyester fiber brushes. The polyester bristle consists of synthetic fibers and is intended for all types of paints. Due to the strength and elasticity of polyester, artificial bristle brushes are great for oil and acrylic paints. Because they absorb moisture well, they are also suitable for watercolors and gouaches.

SIZES: 2, 6, 10, 14, 8, 12, 6, 10, 14, 18.
PACKAGE: 10 pcs. (round brushes in sizes 2, 6, 10 and 14, Cat tongue brushes in sizes 8 and 12, Flat brushes in sizes 6, 10, 14 and 18)
COMPANY: Talens Art Creation
REFERENCE: TAC-9099232M