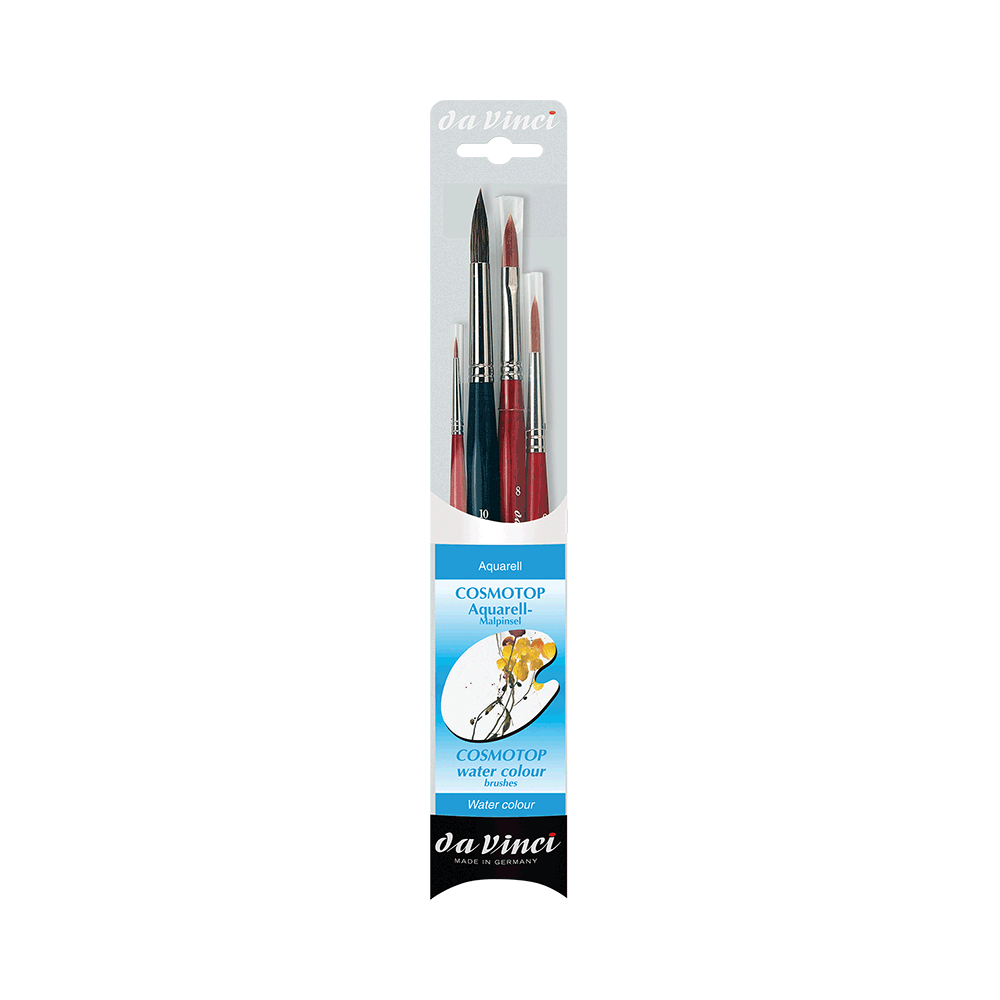 Brush Cosmotop Water Colour Set - Da Vinci - 4 pcs
Check availability in our stores
Choose store:
Warszawa Varso

Chmielna 73

Warszawa

Plac Konesera 10A

Kraków

Pawia 34

Gdańsk

Rajska 10

Poznań

Plac Wolności 8

Wrocław

Krupnicza 6/8

Katowice

Krzywa 12
Podana ilość produktów jest jedynie poglądowa.
Set for the ambitious beginner/hobbyist includes 4 high-quality brushes from da Vinci's Cosmotop series.
Cosmotop Spin in size 0 and size 6 round pointed, and a Cosmotop Spin round, oval size 8. Five different diameters of synthetic filament are used for the Cosmotop Spin, making its performance comparable to natural hair. Absorbs water excellently in the ample belly and ends in a fine tip.
Cosmotop Mix B in size 10. Da Vinci has solved the problem of the different paint output of real and synthetic hair by producing a brush with real and synthetic hair. This mixing hair brush is a cheaper alternative to sable hair brushes. The hair of the Cosmotop B is a mix of sable, squirrel, polecat and synthetic hair. The brush has a high paint absorption, the paint runs evenly to the tip and is easy to control when painting.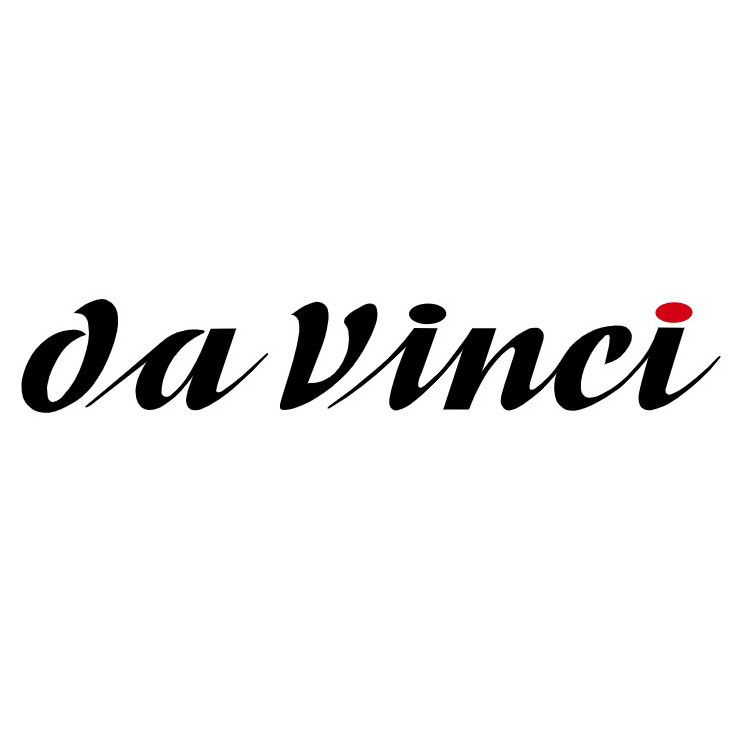 SET INCLUDES:
1 x series 5580 Cosmotop Spin round brush, size 0
1 x series 5580 Cosmotop Spin round brush, size 6
1 x series 5584 Cosmotop Spin round brush, size 8
1 x series 5530 Cosmotop Mix B round brush, size 10
PACKAGE: 4 pcs
COMPANY: da Vinci
REFERENCE: DV-VA-4230_0