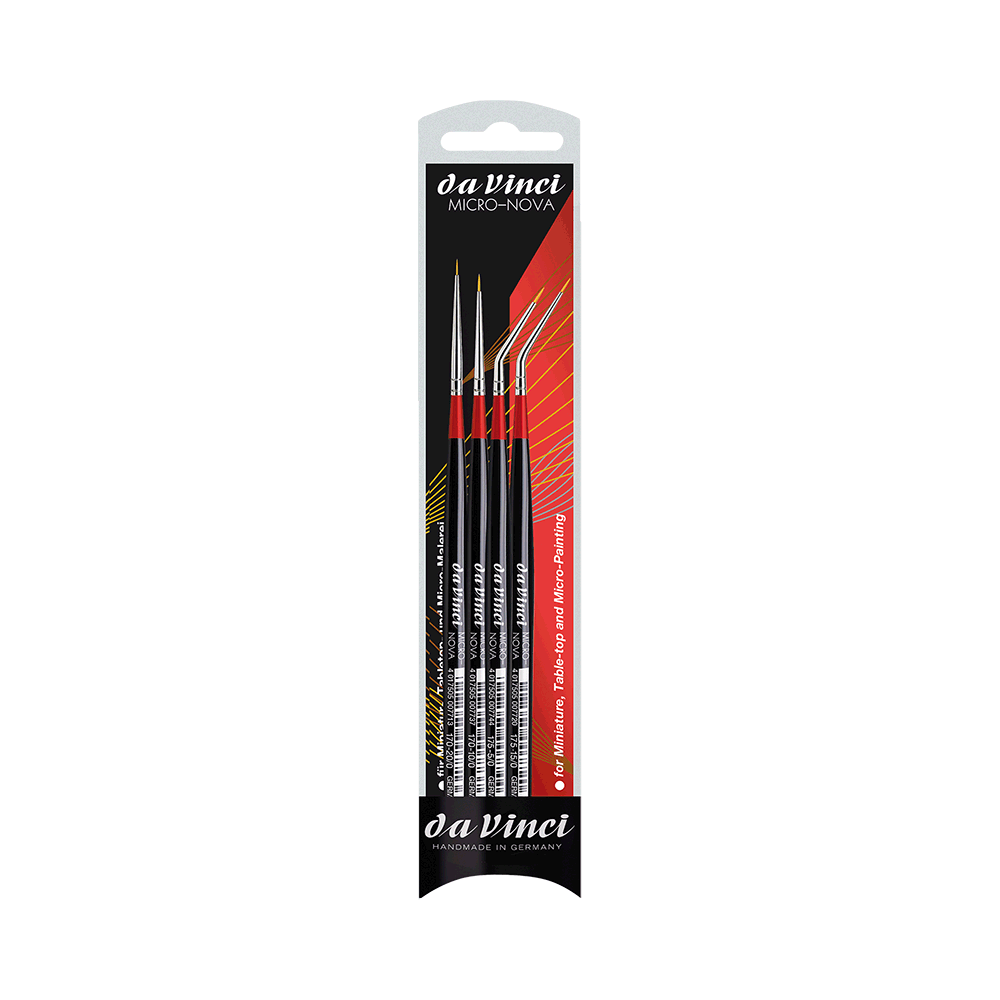 Brush Micro-Nova Synthetics Set - Da Vinci - 4 pcs
Check availability in our stores
Choose store:
Warszawa Varso

Chmielna 73

Warszawa

Plac Konesera 10A

Kraków

Pawia 34

Gdańsk

Rajska 10

Poznań

Plac Wolności 8

Wrocław

Krupnicza 6/8

Katowice

Krzywa 12
Podana ilość produktów jest jedynie poglądowa.
The da Vinci MICRO-NOVA is a brush with extra-fine gold-coloured synthetic fibres. Excellent for all artists who are looking for an ultra-precise synthetic hair brush. Its brush trim perfectly replicates Kolinsky hair in elasticity and colour pick-up.
The angled 175 series is also ideally suited for miniature, tabletop and micro painting. The brush is bent by hand at the ideal angle. This allows you to precisely reach hard-to-reach areas on the object to be painted.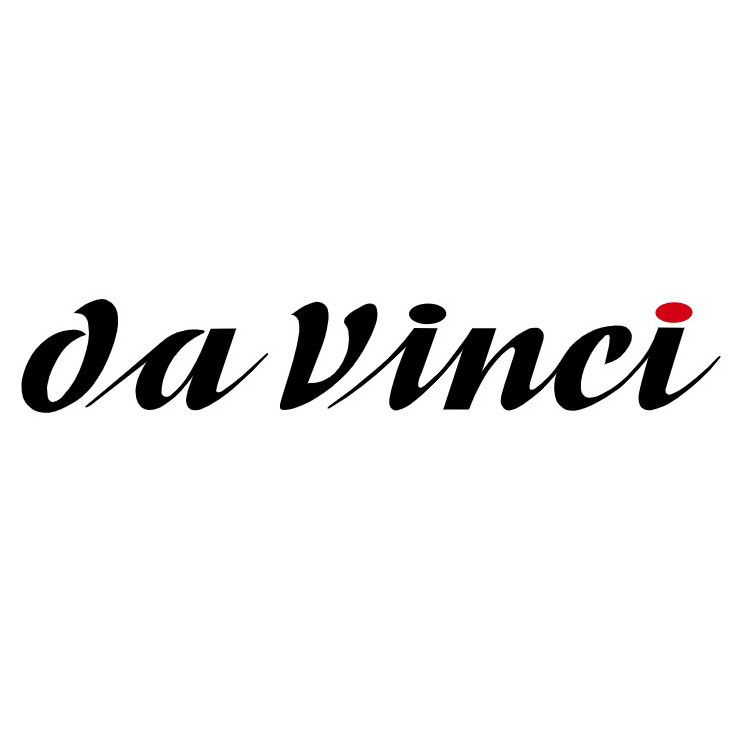 SET INCLUDES:
1 x series 170 round brush, size 20/0
1 x series 170 round brush, size 10/0
1 x series 175 round brush, size 5/0
1 x series 175 round brush, size 15/0
PACKAGE: 4 pcs
COMPANY: da Vinci
REFERENCE: DV-VA-4275_0