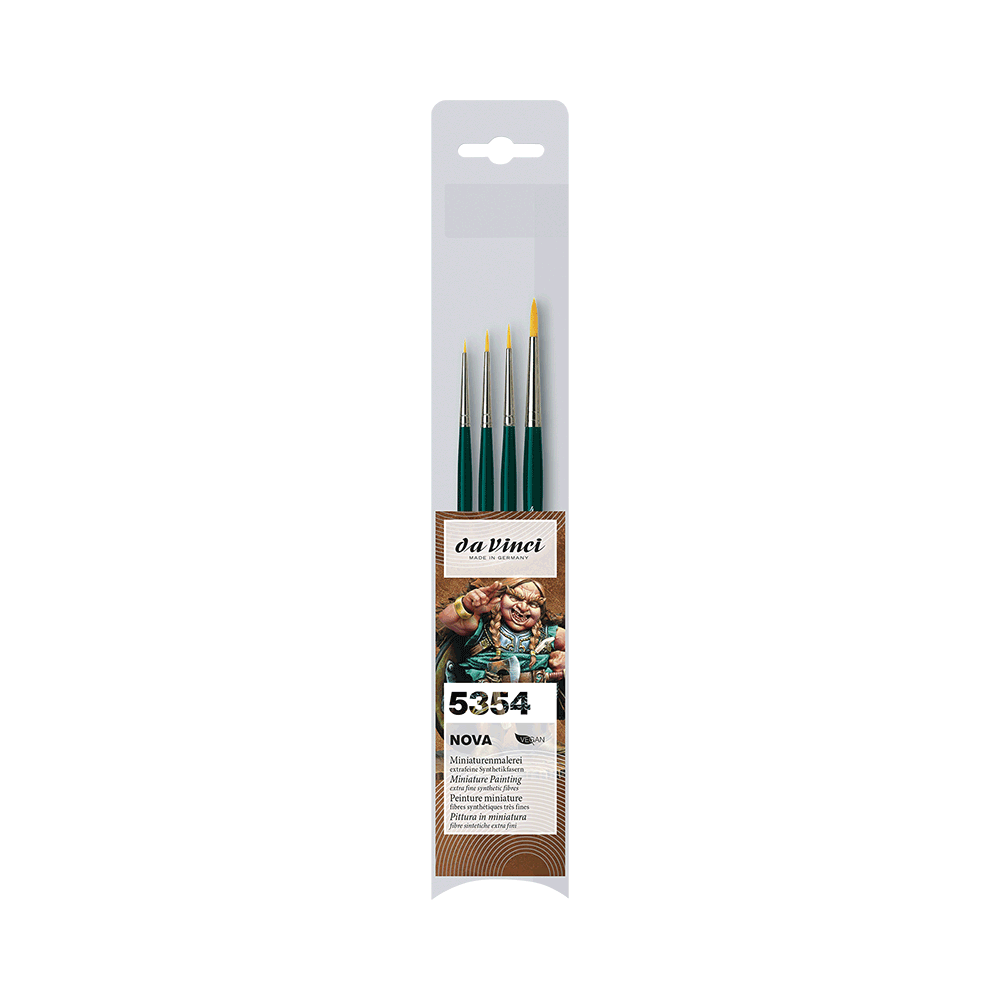 Brush Nova Synthetics Set for miniature painting - Da Vinci - 4 pcs
Check availability in our stores
Choose store:
Warszawa Varso

Chmielna 73

Warszawa

Plac Konesera 10A

Kraków

Pawia 34

Gdańsk

Rajska 10

Poznań

Plac Wolności 8

Wrocław

Krupnicza 6/8

Katowice

Krzywa 12
Podana ilość produktów jest jedynie poglądowa.
For years, there have been many attempts to imitate the special properties of Siberian Kolinsky red marten hair with synthetic fibre.
A difficult task due to the unique structure of the precious natural material, which has become very rare and expensive in recent years. With COLINEO, da Vinci has now succeeded in creating a fibre composition that comes very close to the natural model.
A carefully balanced mixture of different lengths of straight and wavy synthetic fibres with extra fine tips, exact point formation, high elasticity and colour absorption, which is fully convincing and which will certainly find many friends.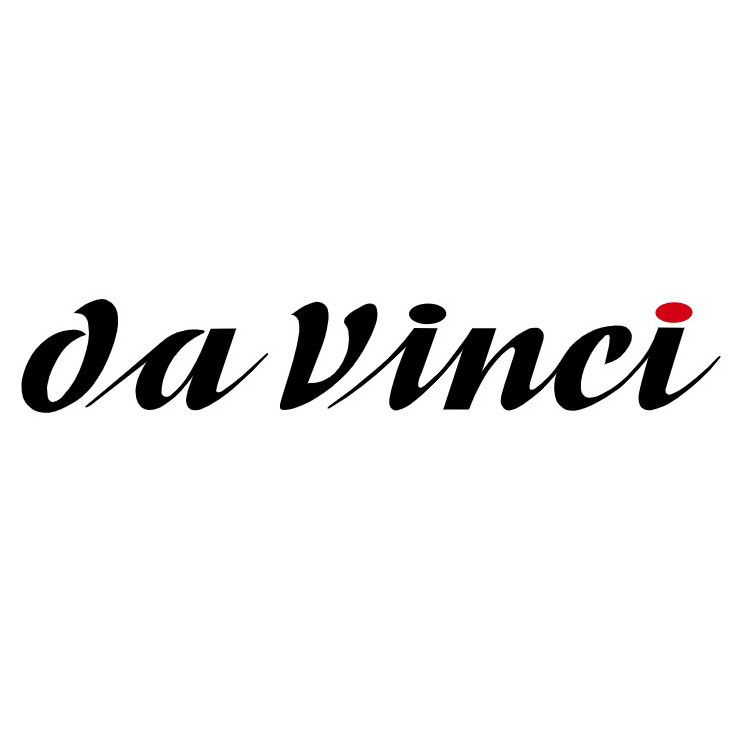 SET INCLUDES:
1 x series 1570 round brush, size 3/0
1 x series 1570 round brush, size 1
1 x series 1570 round brush, size 4
1 x series 1570 round brush, size 6
PACKAGE: 3 pcs
COMPANY: da Vinci
REFERENCE: DV-VA-5354_0