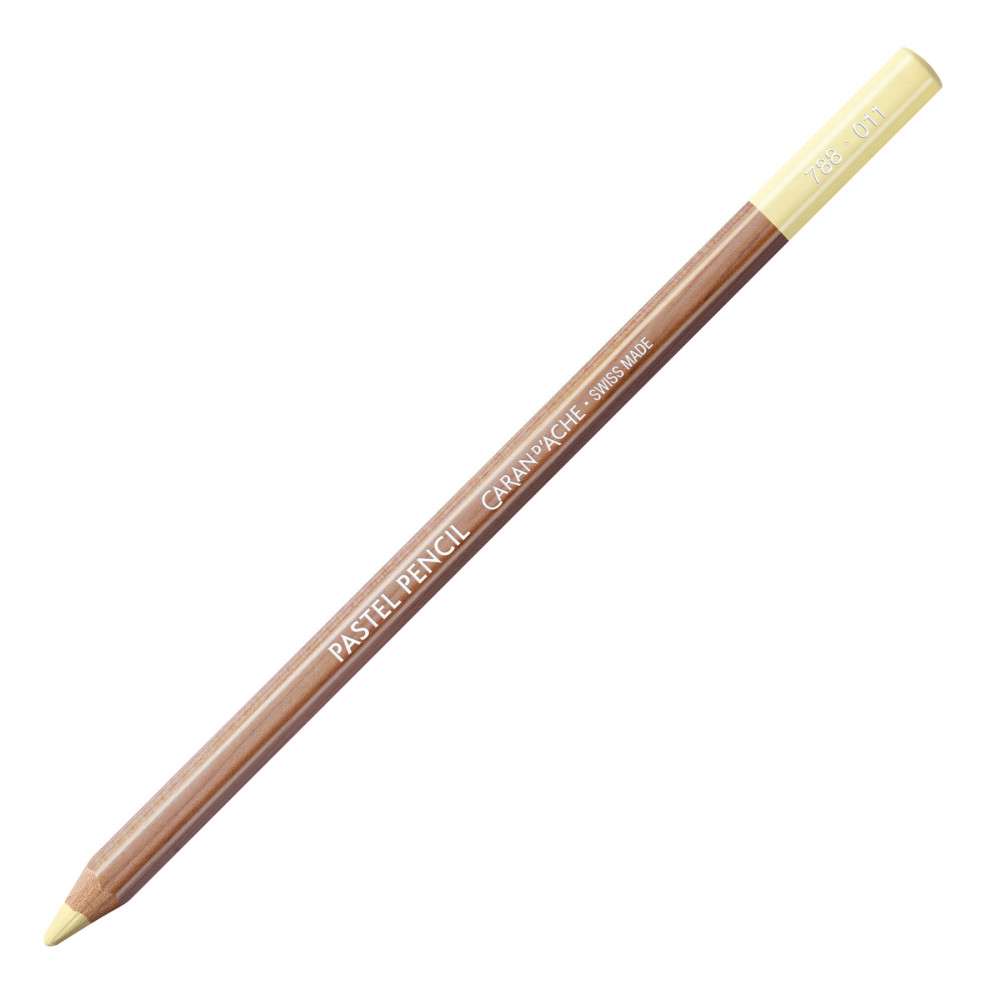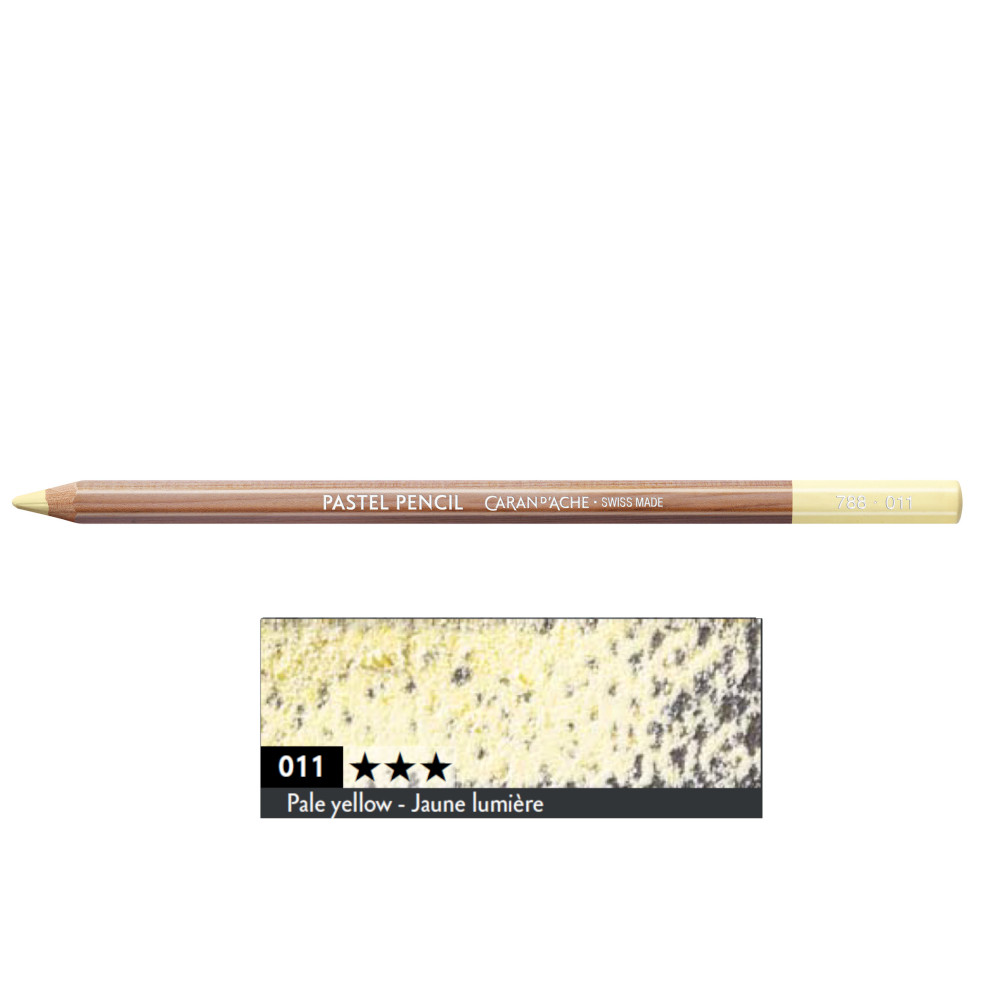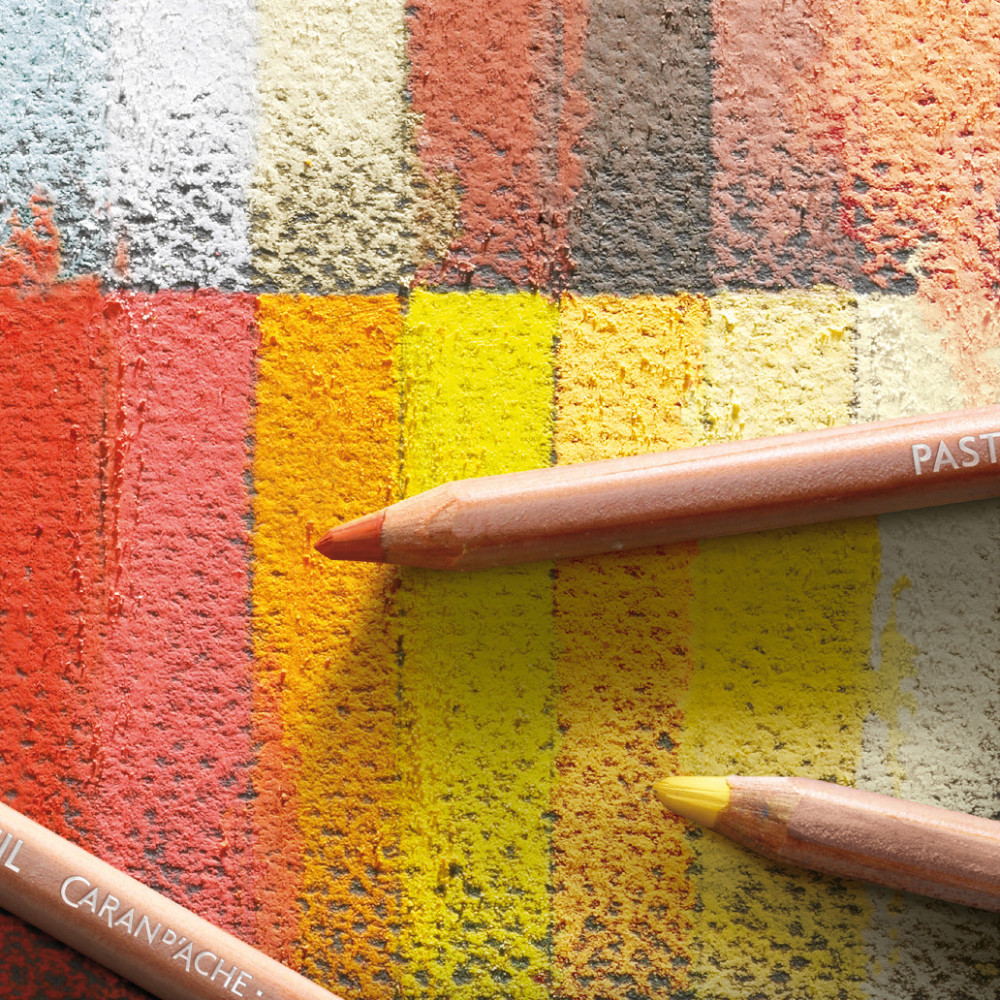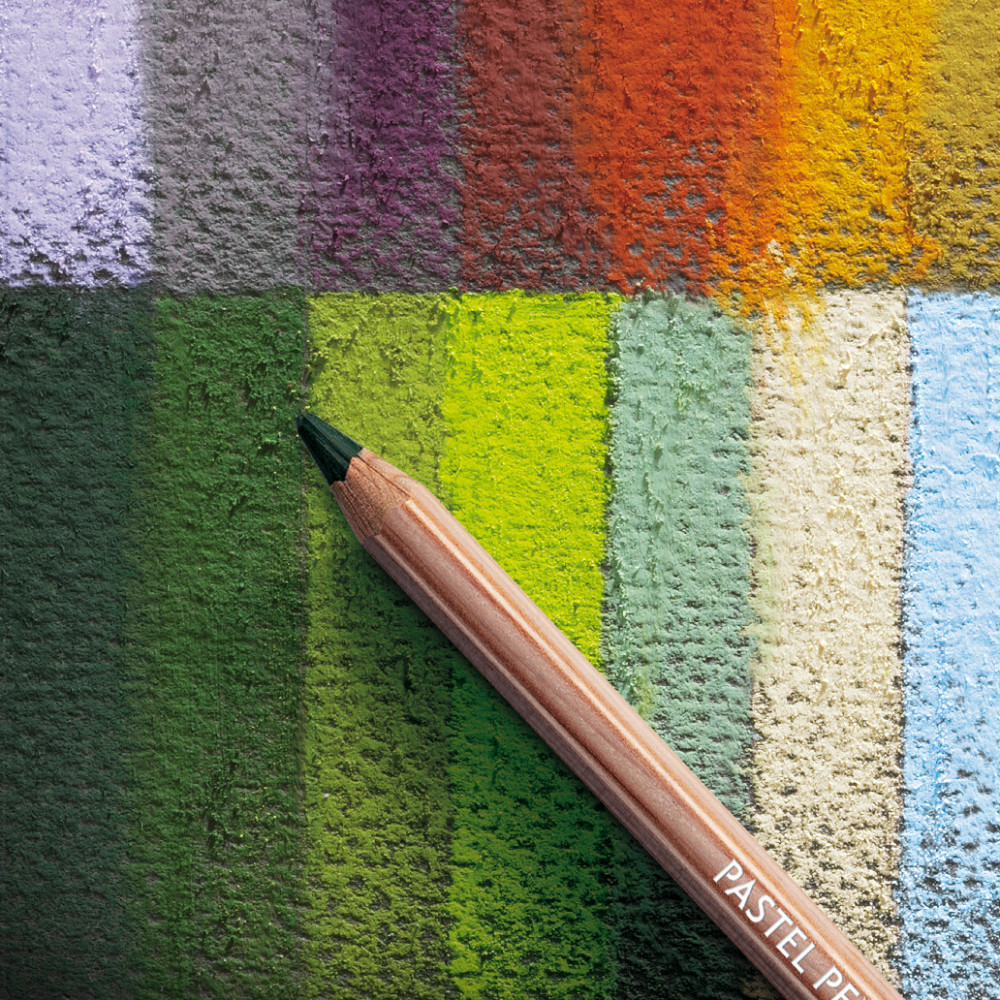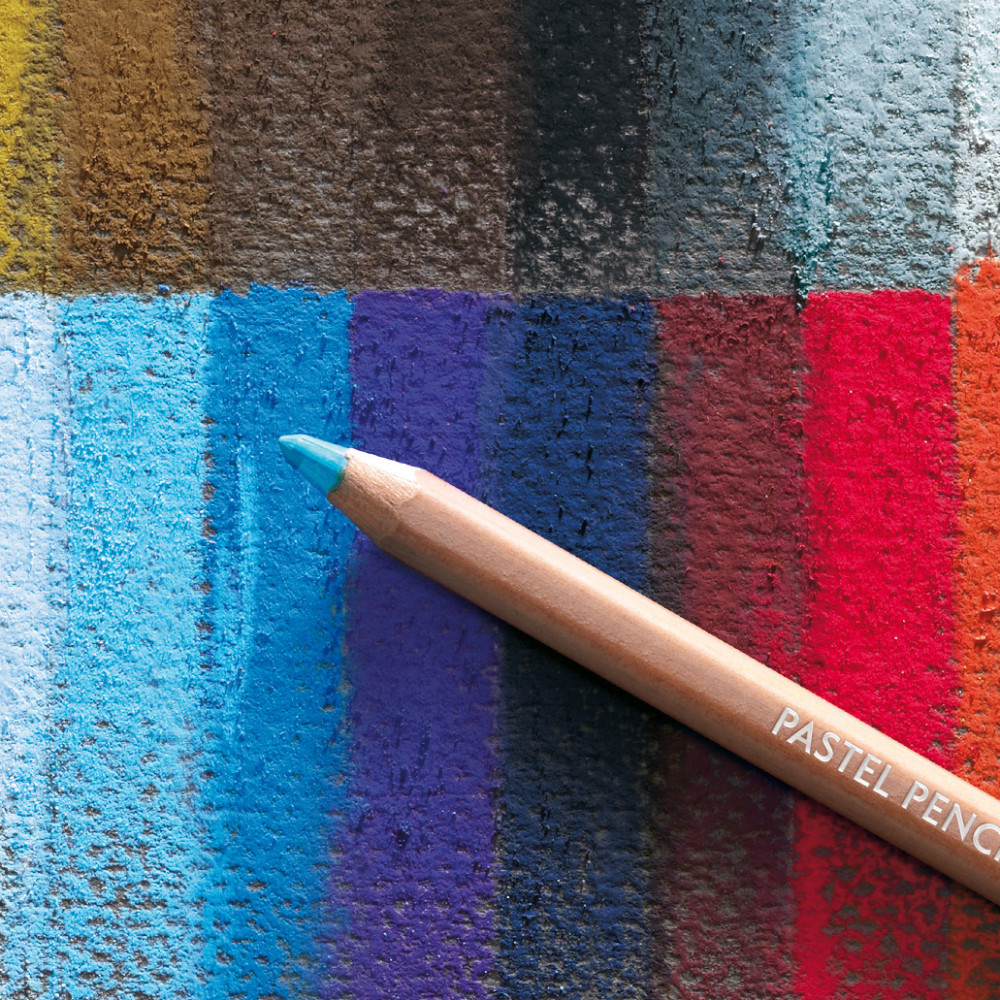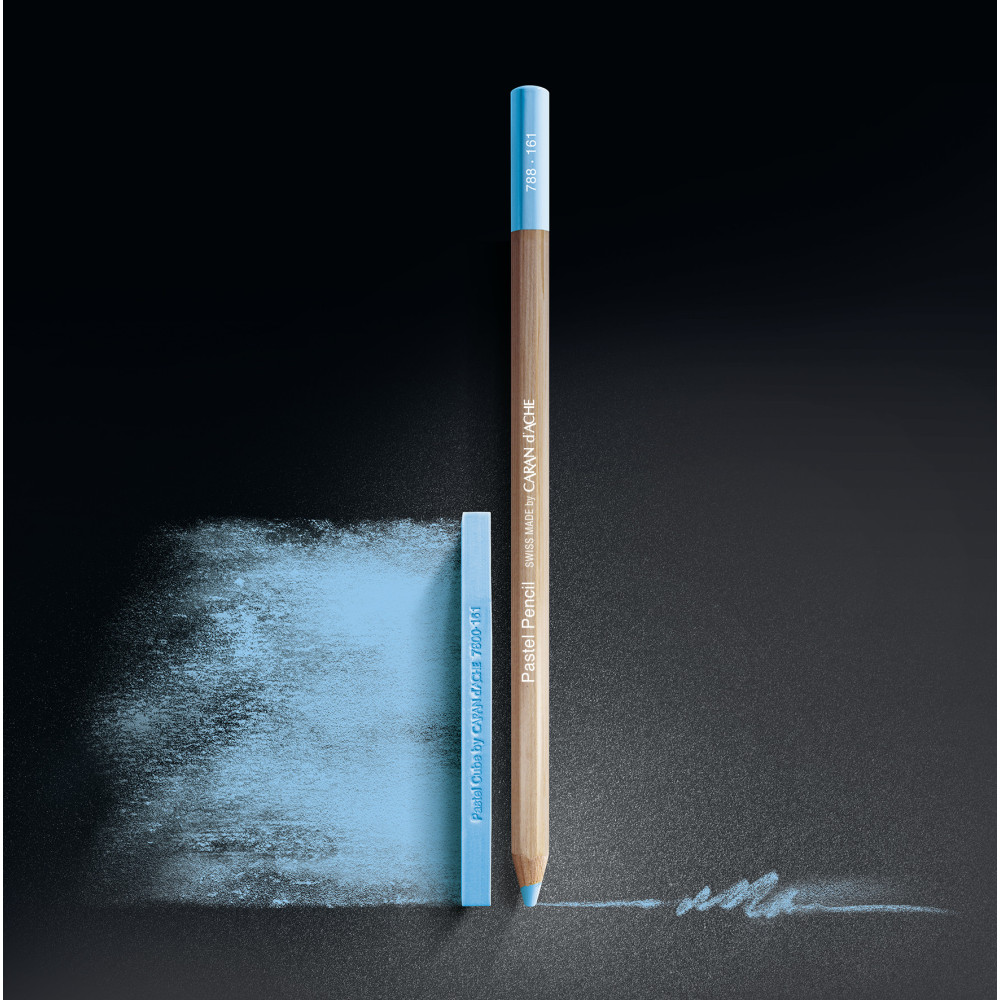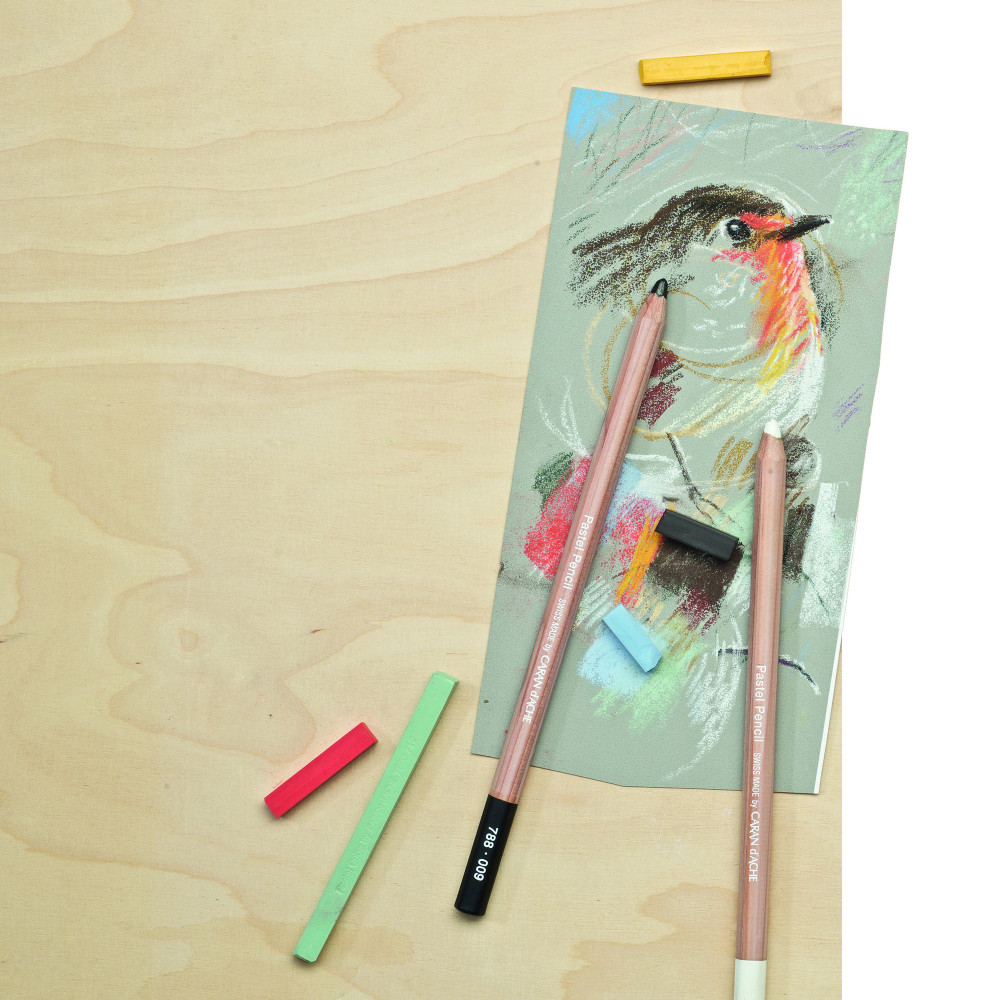 Dry Pastel Pencil - Caran d'Ache - 011, Pale Yellow
Check availability in our stores
Choose store:
Warszawa Varso

Chmielna 73

Warszawa

Plac Konesera 10A

Kraków

Pawia 34

Gdańsk

Rajska 10

Poznań

Plac Wolności 8

Wrocław

Krupnicza 6/8

Katowice

Krzywa 12
Podana ilość produktów jest jedynie poglądowa.
Pastel Pencil are the highest quality dry pastels made by Swiss brand Caran d'Ache. They were made with clockwork precision and attention to every detail. To achieve such a high quality product, Caran d'Ache took care of the highest purity of used materials. Each created color is unique and one of a kind. It took over six months of testing to achieve a wide range of luminous colors, the right smoothness and high resistance.
The stylus of the pastel pencils is a unique paste, which is prepared by hand and put into round matrices that give it the right shape. Then stylus is dried thoroughly in a special oven. The finished colored pencils are carefully glued between two pieces of strong cedar wood. The finished pencils are cut out and covered with four coats of clear varnish. The next step is to apply a color to the tip of the pencil that matches the color of the stylus. The final step is to sharpen the pencils gently and carefully into a sharp tip.
Pastel Pencils are incredibly smooth to apply and they blended perfectly. They are known for their very high concentration of pigment in each of the 84 colors. They have unsurpassed luminosity and purity of color, excellent covering power and extremely high lightfastness (Standard Blue Wool Scale from 3 to 5 stars). They allow to achieve both delicate, almost transparent shading, as well as incredibly intense, covering effects.
Dry pastels in pencil have a hexagonal, gently rounded shape and a very thick stylus with a diameter of 4.7 mm. It makes crayons up to 35% more efficient than other available on the market. The use of the best raw materials, pigments, adhesives and the highest quality cedar wood has contributed to the creation of the world's best dry pastels in crayon.
Pastel Pencil dry pastels are produced to the highest standards, ASTM D4236 and manufactured with respect for the natural environment.