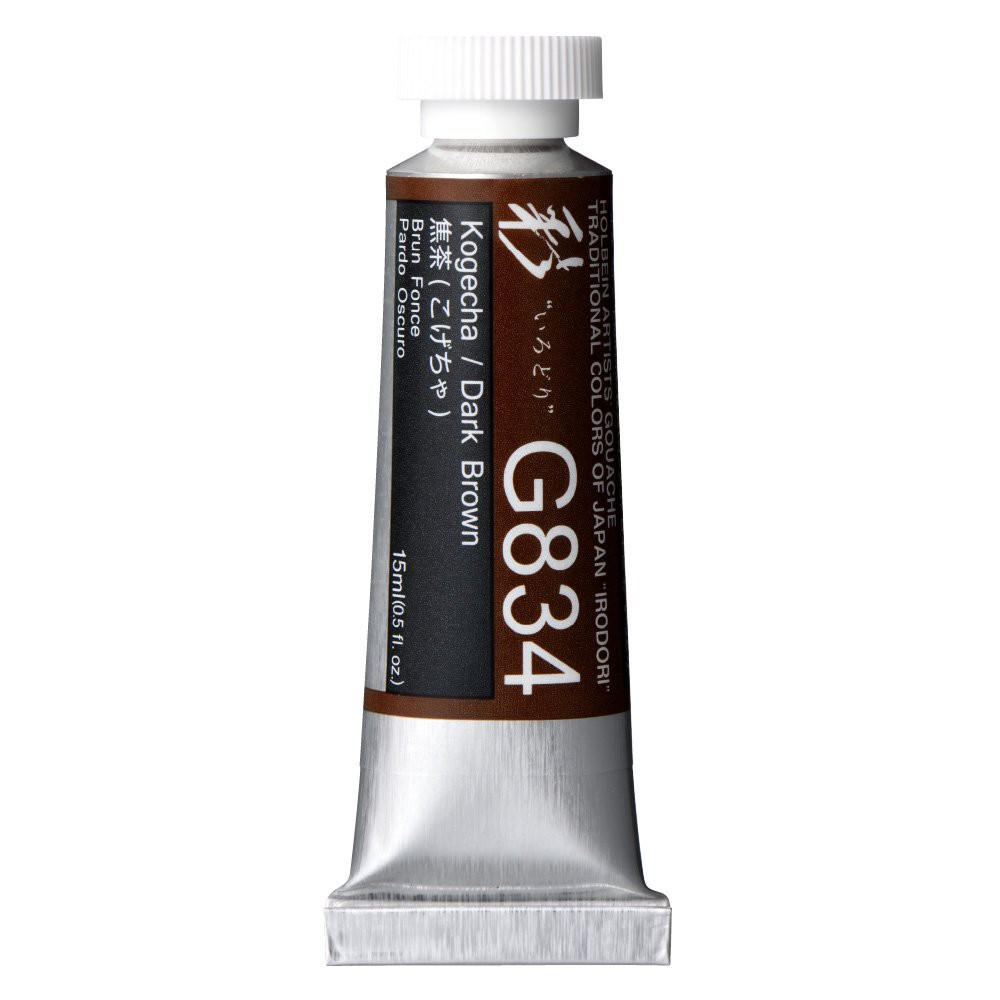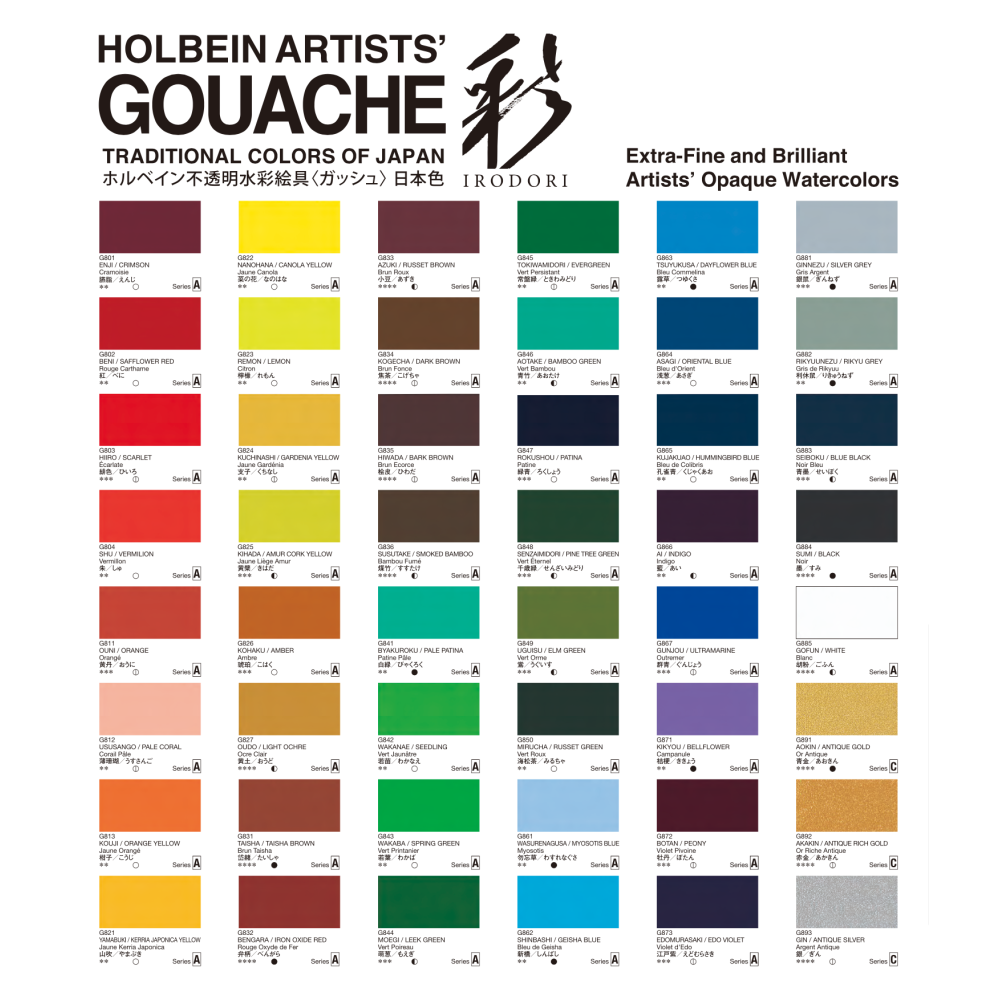 Artists' Gouache - Holbein - Irodori series, Dark Brown, 15 ml
Check availability in our stores
Choose store:
Warszawa Varso

Chmielna 73

Warszawa

Plac Konesera 10A

Kraków

Pawia 34

Gdańsk

Rajska 10

Poznań

Plac Wolności 8

Wrocław

Krupnicza 6/8

Katowice

Krzywa 12
Podana ilość produktów jest jedynie poglądowa.
Holbein professional gouaches are of unsurpassed quality. The pigments in Holbein Artists' Gouache are ground much finer than standard gouaches. No artificial additives and whiteners are added to Holbein Artists' Gouaches. The pigments used in every tube is selecting to enable them to be freely mixing together without darkening or muddiness. They will not bleed also. The result is Holbein professional gouaches are non-comparable to any other one. Each color gives reliable and repeatable results. When applied, Japanese Artists' Gouache provides full coverage allowing multiple layers.
They are available in 84 colors from the basic series and 48 additional colors from the Irodori series. 

COLOR: Kogecha / Dark Brown G834
SERIES: A
PERMANENCY RATING: ****
OPACITY RATING: Semi-Transparent
CAPACITY: 15 ml
PACKAGE: 1 pc.
COMPANY: Holbein
REFERENCE: HOL-G834