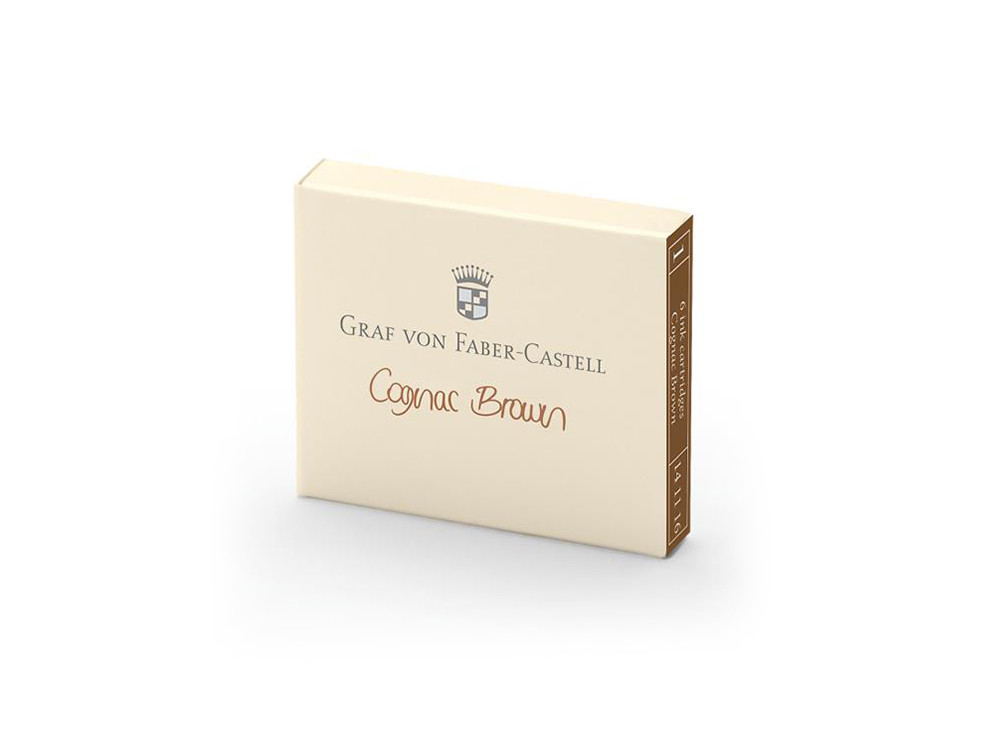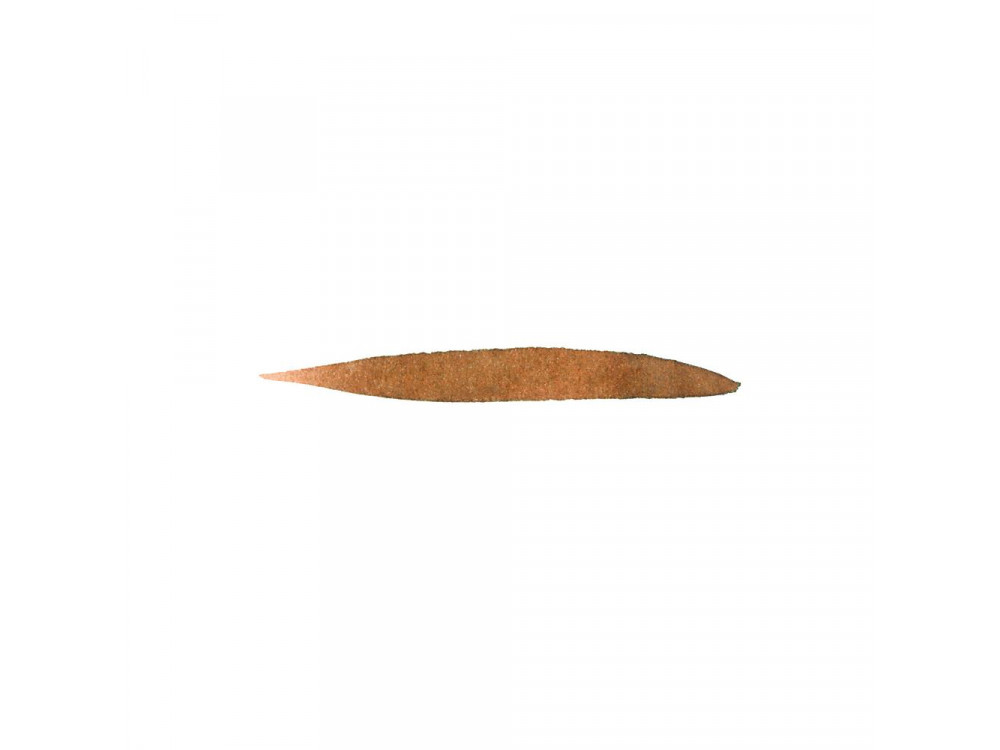 Calligraphy ink cartridges - Graf Von Faber-Castell - Cognac Brown, 6 pcs.
Check availability in our stores
Choose store:
Warszawa Varso

Chmielna 73

Warszawa

Plac Konesera 10A

Kraków

Pawia 34

Gdańsk

Rajska 10

Poznań

Plac Wolności 8

Wrocław

Krupnicza 6/8

Katowice

Krzywa 12
Podana ilość produktów jest jedynie poglądowa.
The Graf von Faber-Castell collection includes extraordinary writing instruments that are truly unique due to their master craftsmanship and use of natural materials.
The manufacture of indelible ink cartridges for fountain pens is an art form. Each one of different vibrant colours inspired by nature requires its own formula and the highest quality ingredients. The excellent quality shows itself in the even flow of ink and the fact that you can start writing with the fountain pen almost immediately, even after long breaks.
An ink is called indelible if it is smudge-resistant, reproducible, light-fast and permanent, cannot be erased and is resistant to many chemicals and solvents.
These cartridges are suitable for signing official documents - they contain an document proof ink. This is the highest water resistance among inks.