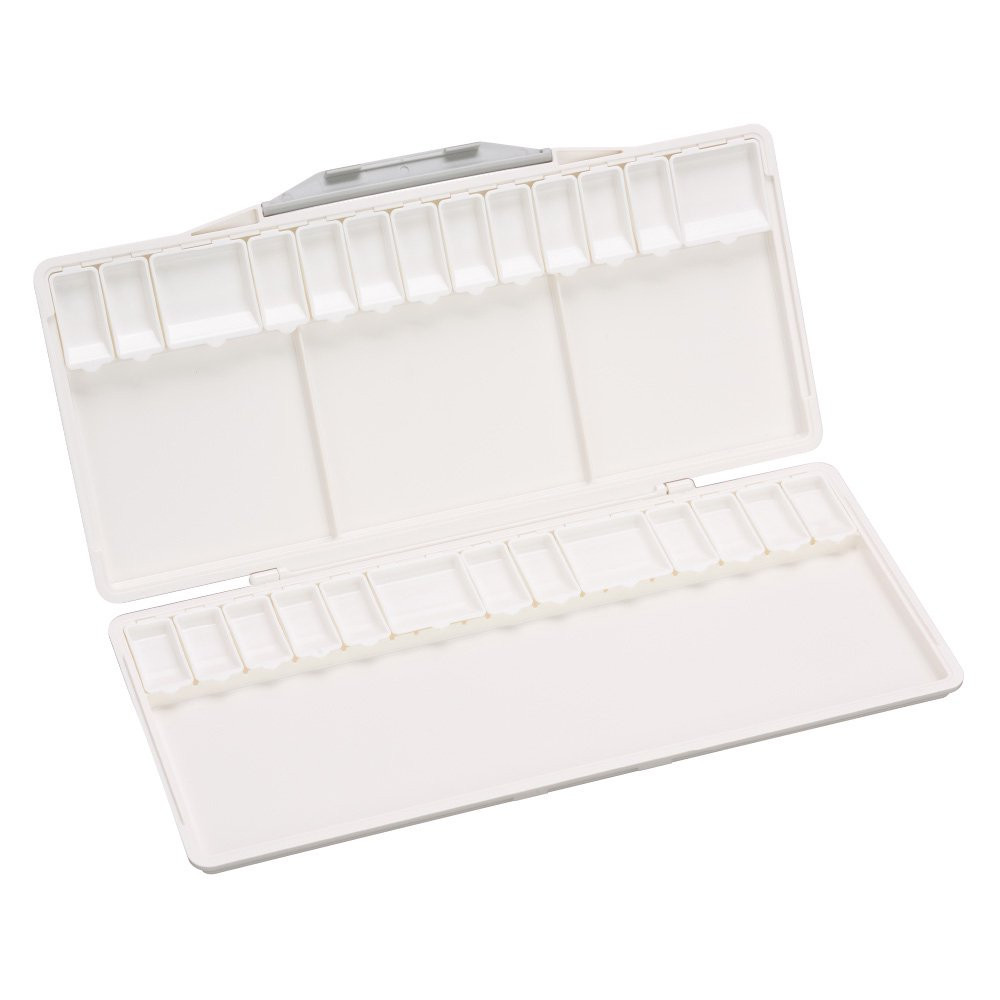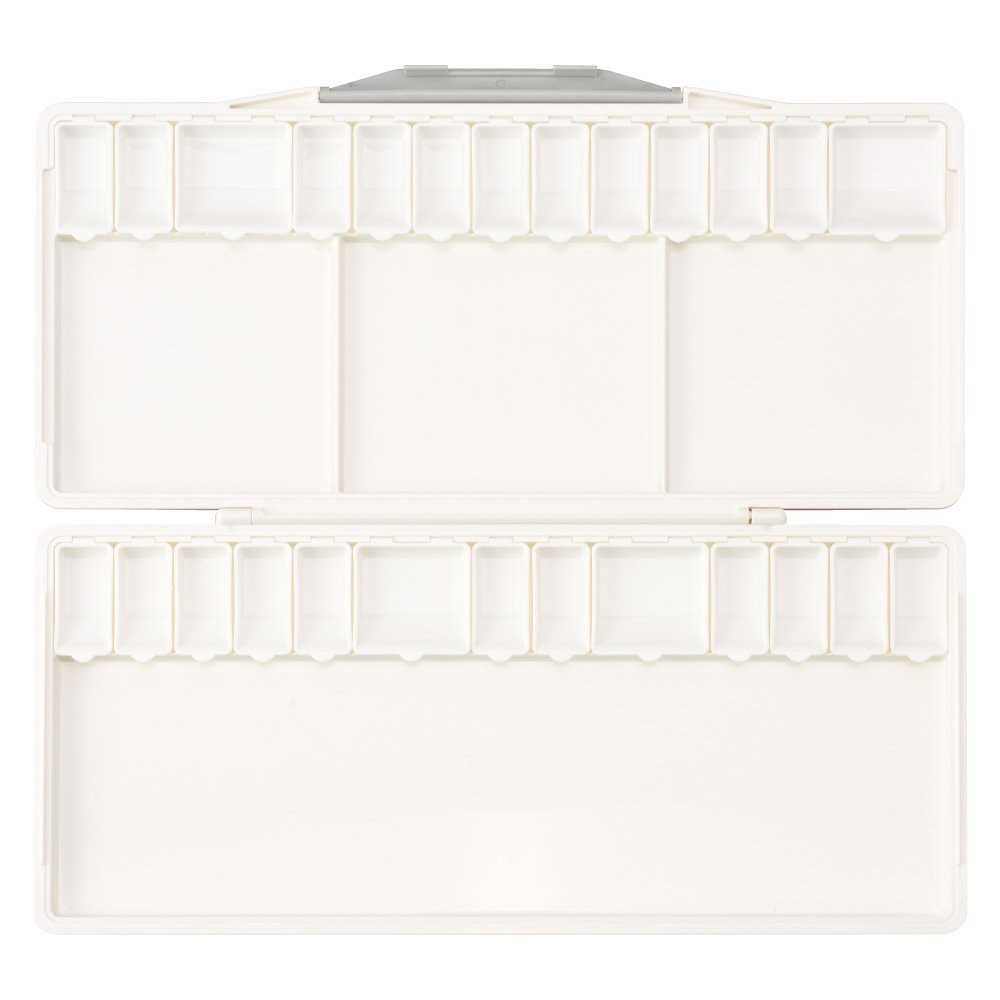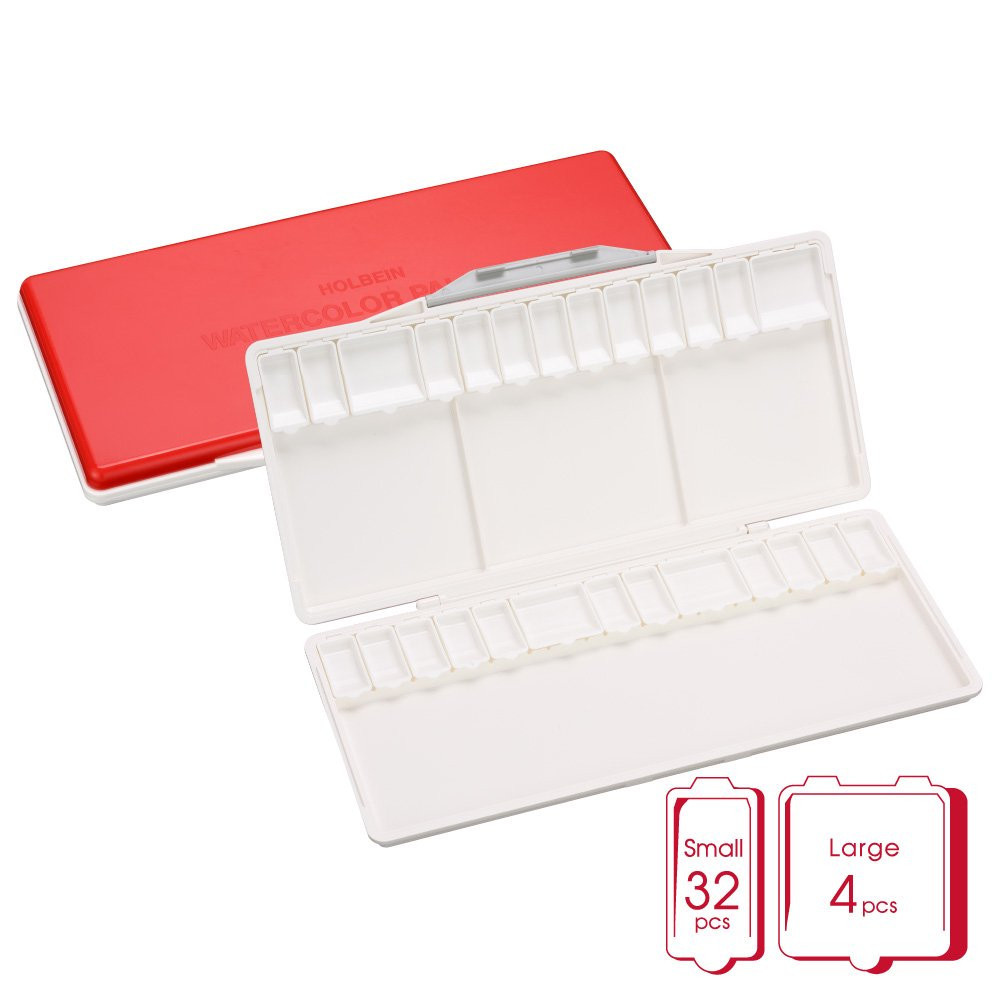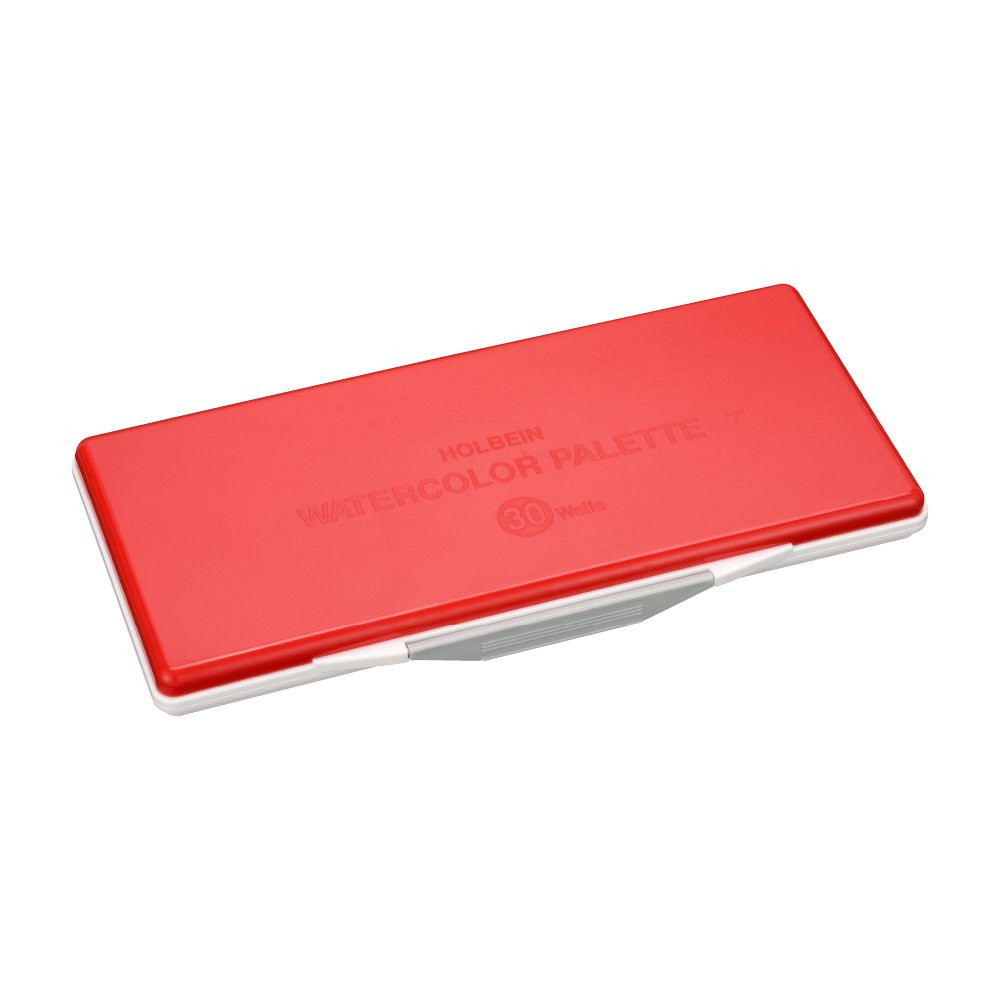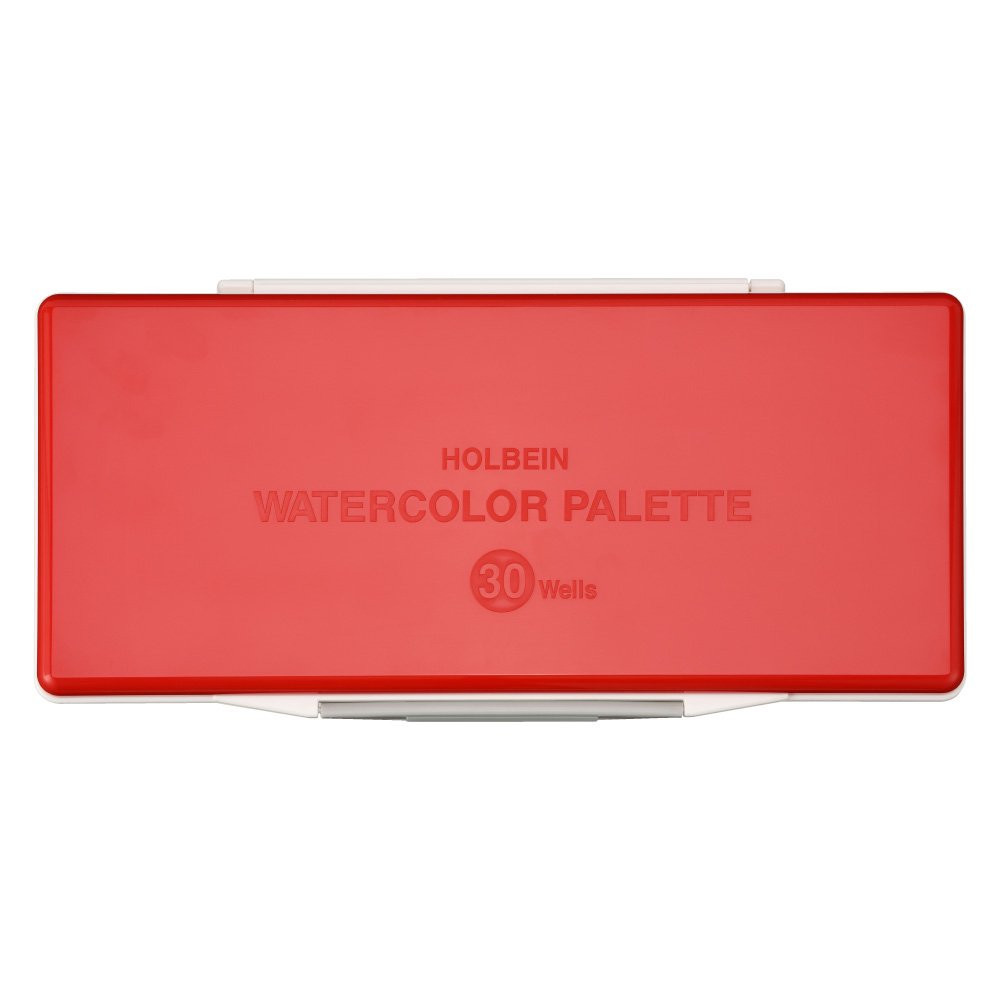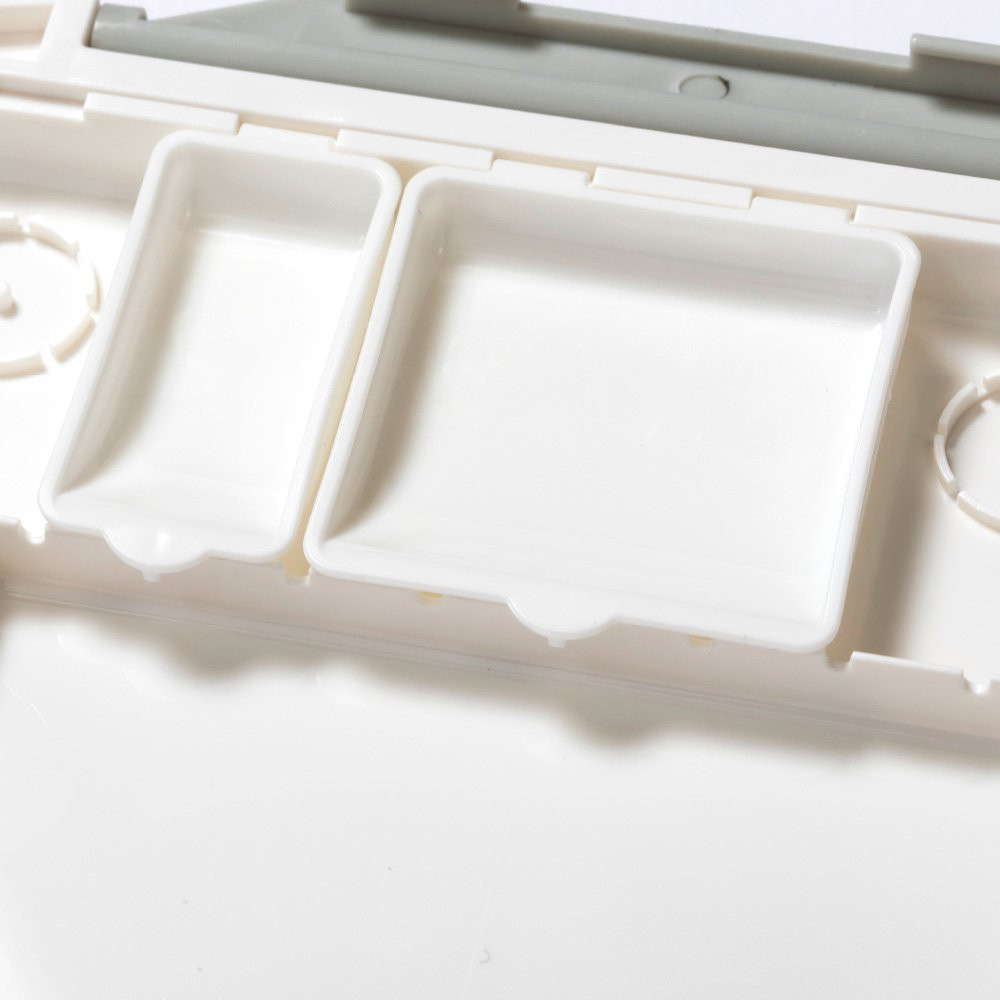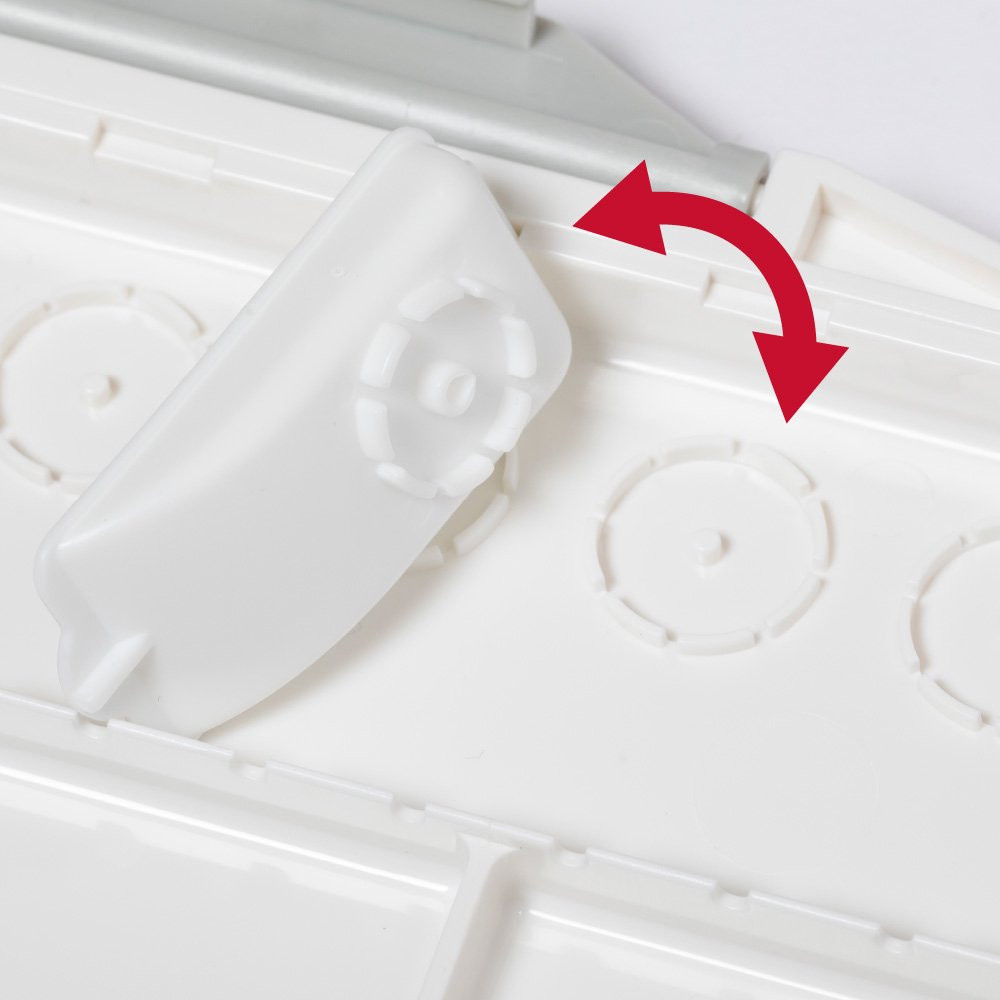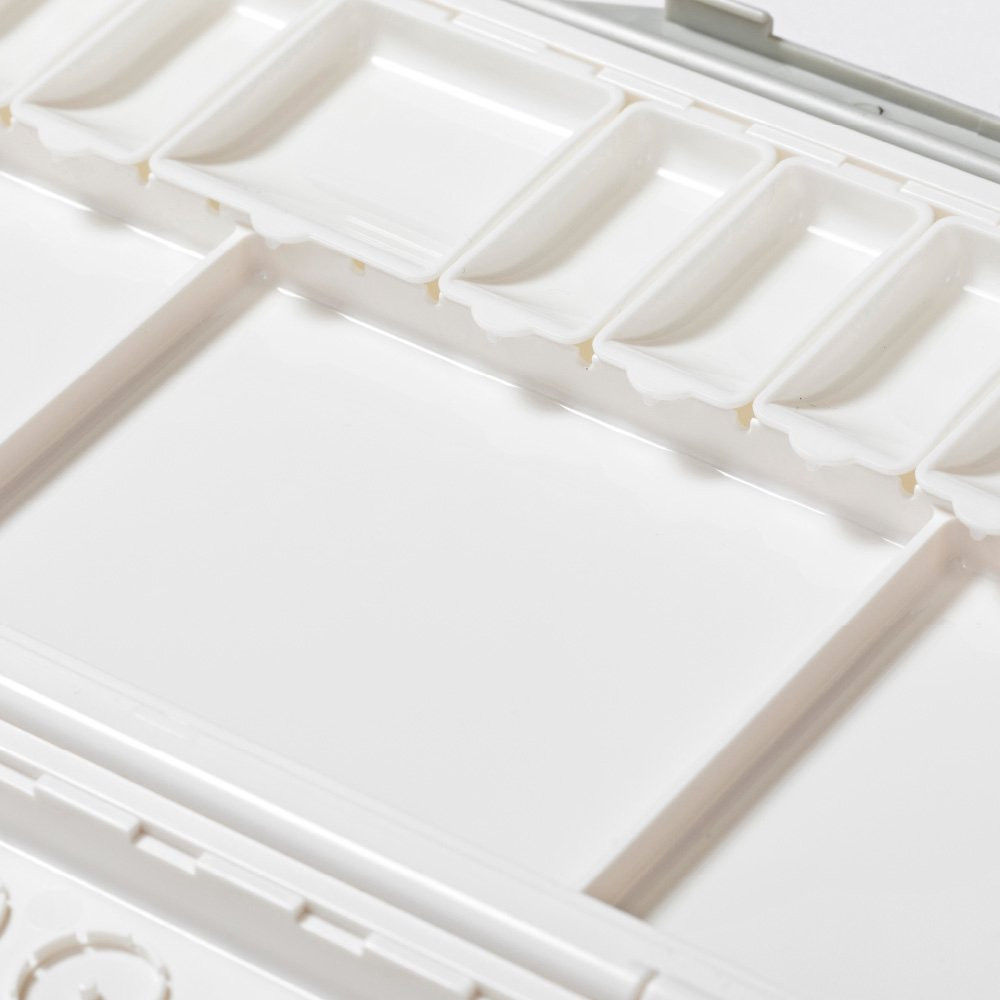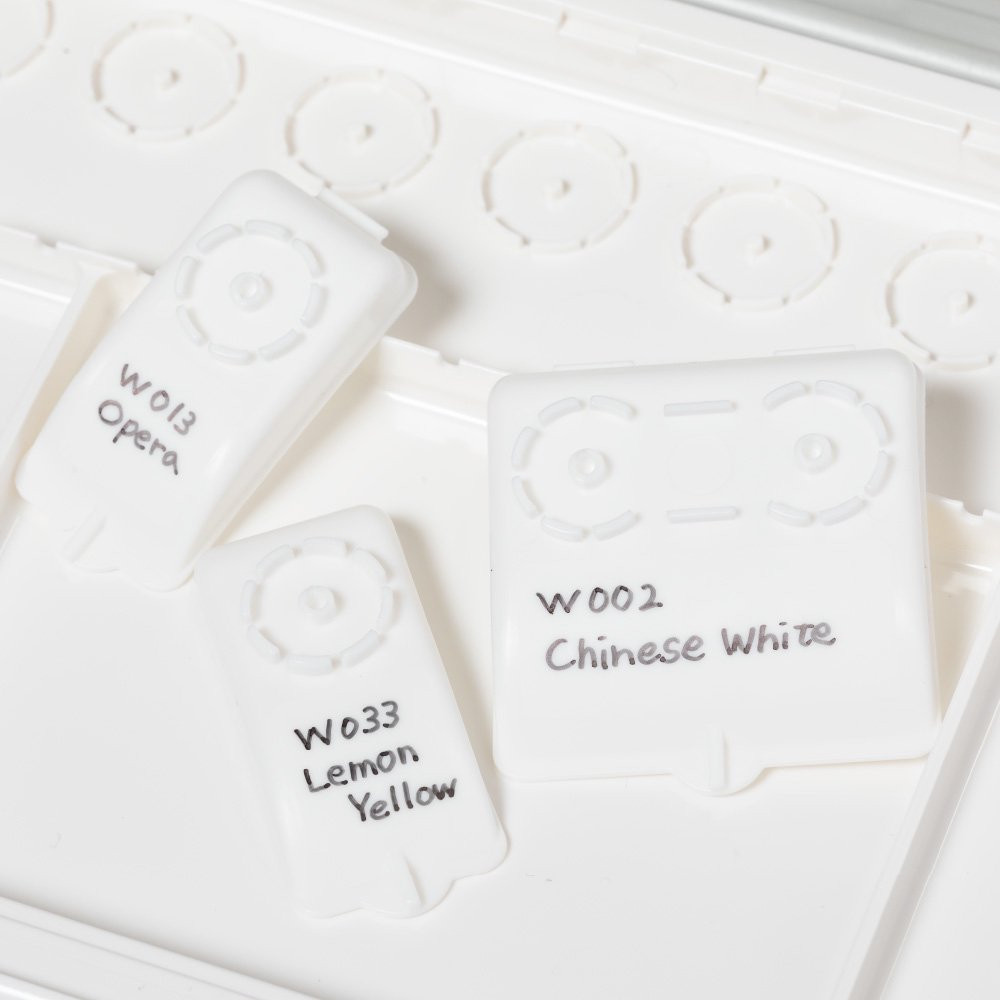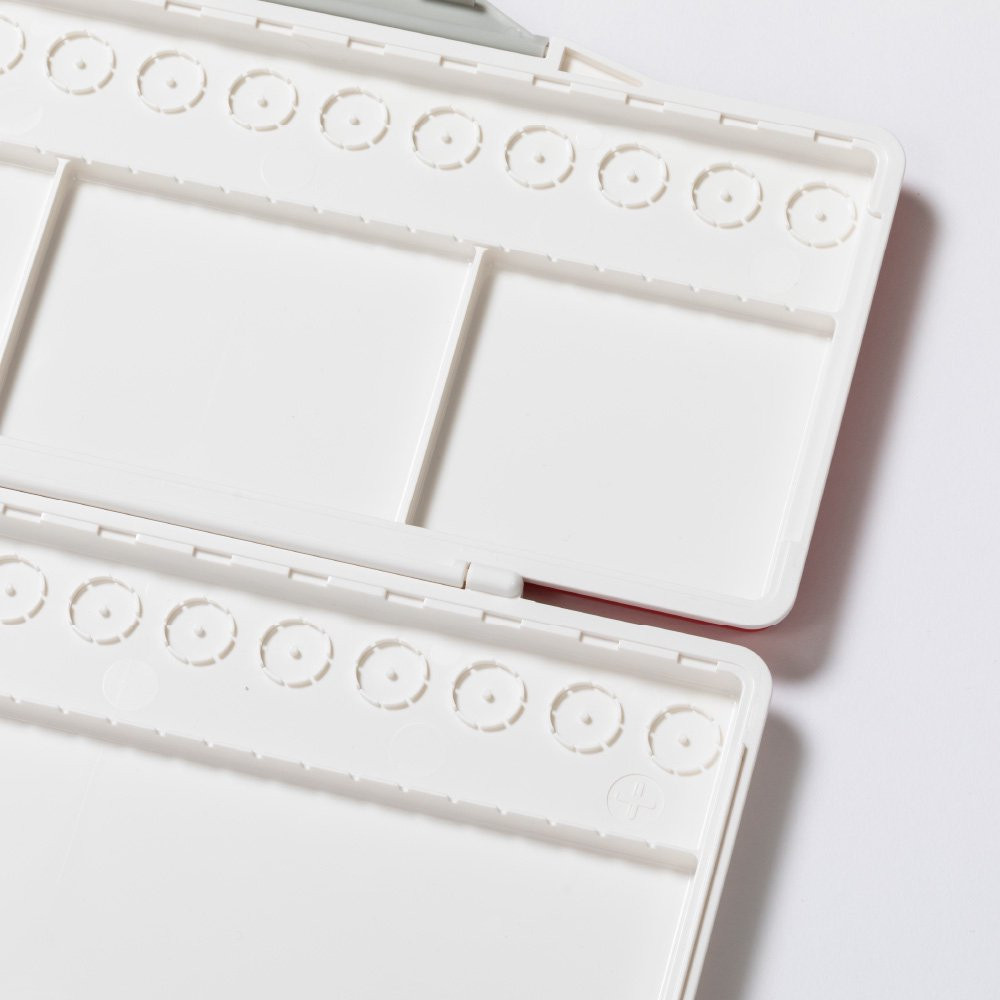 Watercolor palette with removable pans - Holbein - 30 wells
Check availability in our stores
Choose store:
Warszawa Varso

Chmielna 73

Warszawa

Plac Konesera 10A

Kraków

Pawia 34

Gdańsk

Rajska 10

Poznań

Plac Wolności 8

Wrocław

Krupnicza 6/8

Katowice

Krzywa 12
Podana ilość produktów jest jedynie poglądowa.
A new watercolor cassette with click-on cartridges that will allow you to rearrange colors and add new shades to your collection.
Choose your favorite Holbein watercolor paints, fill the plastic cubes with them and place them in the windows in the palette. You can rearrange them endlessly, adjusting the color range to suit your daily needs.
The cubes can be easily removed so the entire palette is easy to clean and wash. The compartments and lid have high rims, so you can mix colors by adding lots of water without worrying about mixing them together. With the watercolor cassette, you'll have more freedom to create a unique color range that fits your style. The cartridge is perfect for painting on the go.