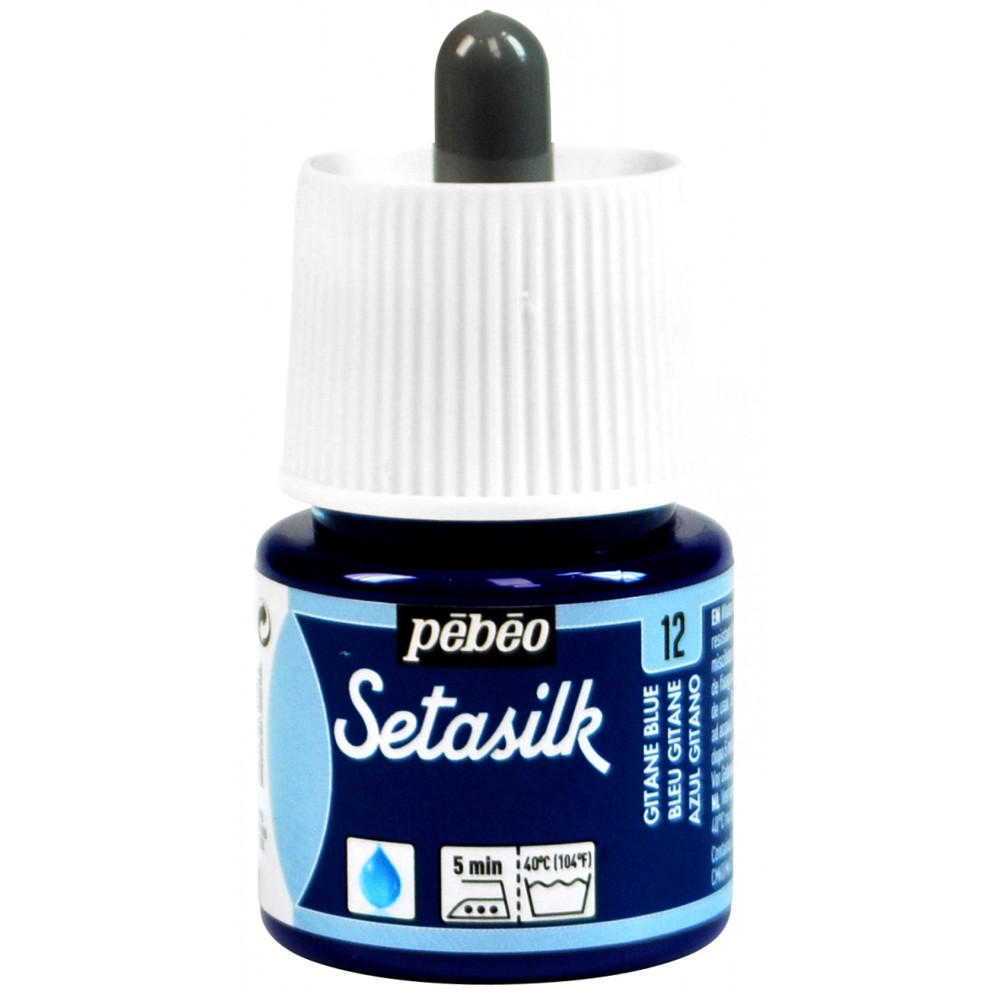 Setasilk water based paint for silk - Pébéo - Gitane Blue, 45 ml
Check availability in our stores
Choose store:
Warszawa Varso

Chmielna 73

Warszawa

Plac Konesera 10A

Kraków

Pawia 34

Gdańsk

Rajska 10

Poznań

Plac Wolności 8

Wrocław

Krupnicza 6/8

Katowice

Krzywa 12
Podana ilość produktów jest jedynie poglądowa.
Setasilk are water-based paints for use on silk by Pébéo.
Setasilk watercolor paints for painting on silk are bright, intense and can be heat fixed. Thanks to their optimal fluidity, they blend perfectly with silk. The paints are ready to use and can be mixed with each other without any worries. After fixation, the paints become transparent with a glossy sheen. For painting on silk, brushes with squirrel bristles are ideal, as they are soft and thin and have a high paint retention capacity. When painting backgrounds, sponge brushes will be most practical. Setasilk thinner is used to lighten the paints.
The paints dry on their own in a few minutes. To fix the color, iron the fabric (on the left side) for 5 minutes, without steam on a cotton ironing program. Clothes can be washed by hand and machine (delicate programs) 48 hours after the paint has set.