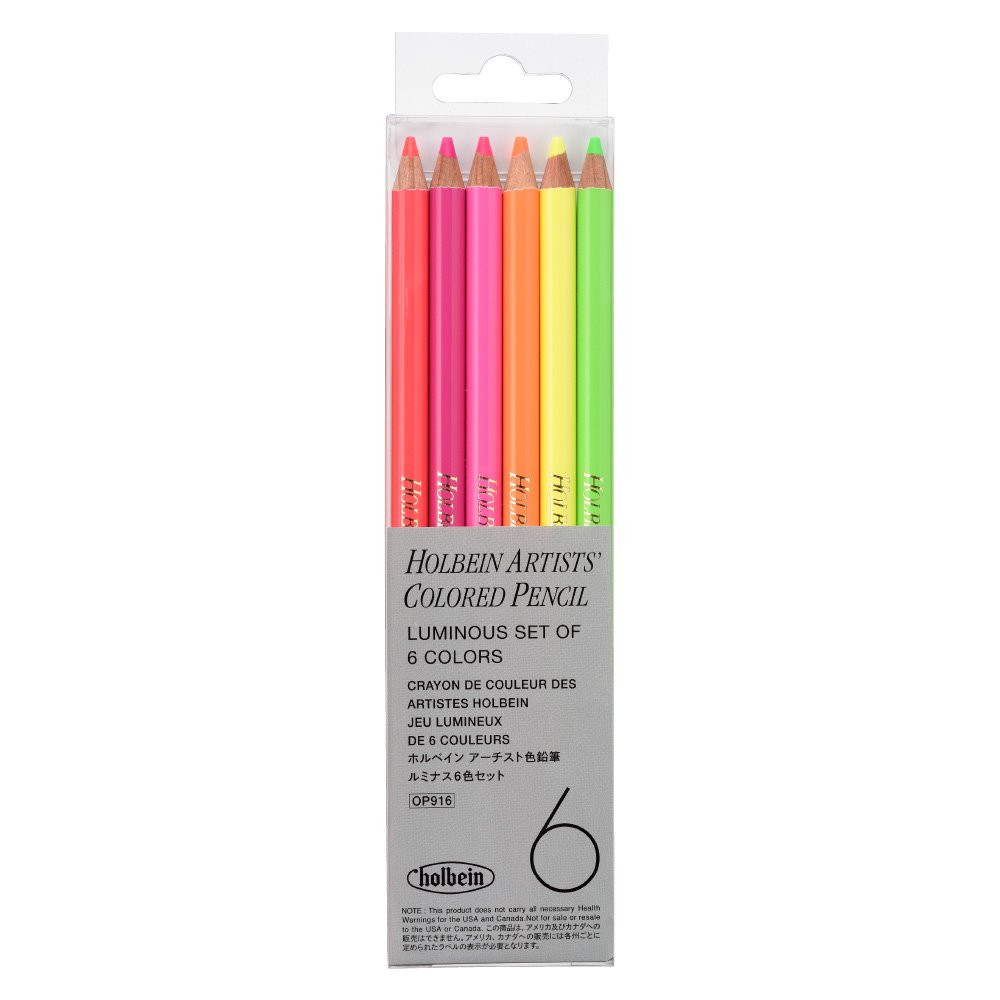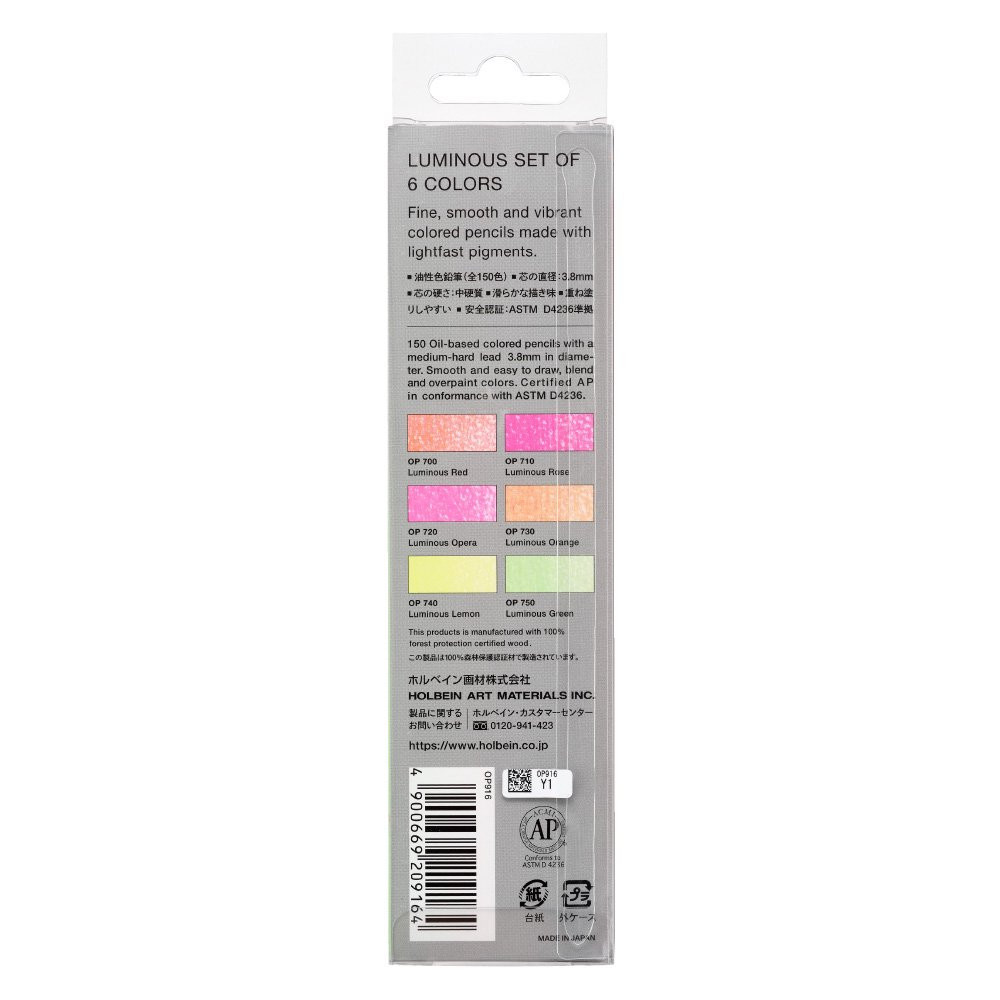 Set of Artists' Colored Pencils, Luminous - Holbein - 6 pcs.
Check availability in our stores
Choose store:
Warszawa Varso

Chmielna 73

Warszawa

Plac Konesera 10A

Kraków

Pawia 34

Gdańsk

Rajska 10

Poznań

Plac Wolności 8

Wrocław

Krupnicza 6/8

Katowice

Krzywa 12
Podana ilość produktów jest jedynie poglądowa.
Set of Holbein Artists' Luminous Colored Pencils.
Holbein color pencils are lead kneaded with pigment, wax, fats and oils, etc. is dried and put in the thin central canal of an axial pencil frame of wood.
Holbein's Artists' Colored Pencil made from carefully selected fine pigments is a soft oil colored pencil; therefore, it is adjusted to meet artists' high demands. As color material, it enables you to paint rapidly necessary colors one after another without soiling the hand.
Color of pencils spreads well, for the lead is soft. It can be used for daubing the whole surface of paper uniformly with a thick lead and also for drawing fine lines smoothly with a tapering lead. They have excellent light resistance. High-grade pigment is selected carefully, and it exhibits little fading or discoloration by light. It can be used together with watercolor or acrylic color, for it fixes well to any kind of paper.