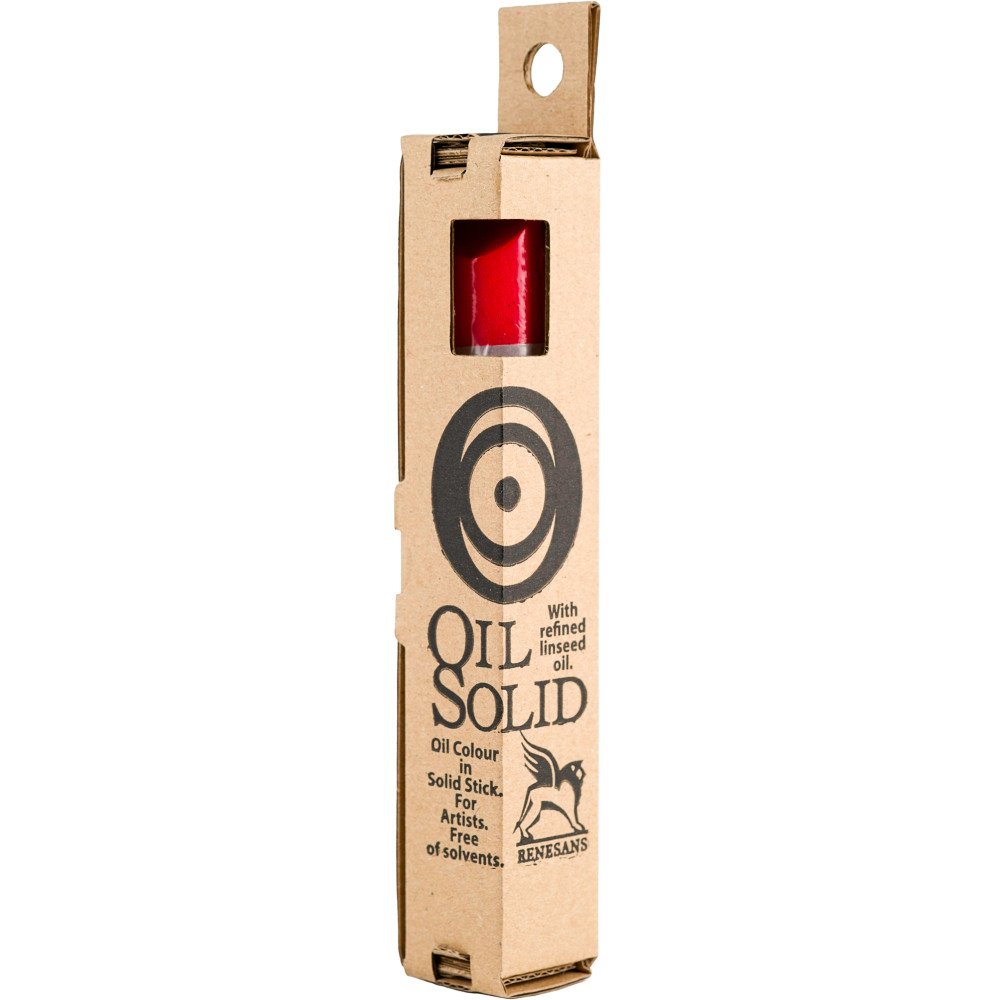 Oil Solid paint in solid stick - Renesans - 09, cadmium red, 40 ml
Check availability in our stores
Choose store:
Warszawa Varso

Chmielna 73

Warszawa

Plac Konesera 10A

Kraków

Pawia 34

Gdańsk

Rajska 10

Poznań

Plac Wolności 8

Wrocław

Krupnicza 6/8

Katowice

Krzywa 12
Podana ilość produktów jest jedynie poglądowa.
Oil Solid is a handmade paint in the form of solid sticks.
Oil Solid is a high-quality oil paint in the form of a round stick, allowing you to create your own unique way of painting technique. Each of the 36 colors is made from linseed oil, specially selected natural waxes and high-quality artistic pigments.
Working with Oil Solid, nothing comes between the artist and the canvas - not even a brush, and the creative possibilities for application are vast. Their soft texture and consistency inspire artists around the world, bringing additional qualities to artistic endeavors: color, trace, texture, depth and direct contact with the substrate during the act of painting.
Oil Solid stick paints are diluted with linseed oil, oil paint media or mineral solvents. Dip them in stand oil, Fluix-type gel retarders or alkyd media to increase their lasering or texture. Sticks can be mixed with oil paints in tubes. The paints are applied with a spatula, brush or painted with the stick itself, including along its entire surface.
You can paint with them directly on cardboard or on paper. From making preliminary sketches, which can then be repainted, to creating sgrafitto effects, where color is thickly applied and then scratched, drawn. The color range is complemented by a colorless oil stick (Blending Oil Solid), which is designed for blending, mixing individual colors of Oil Solid and traditional oil paints together, as well as for creating lasering.