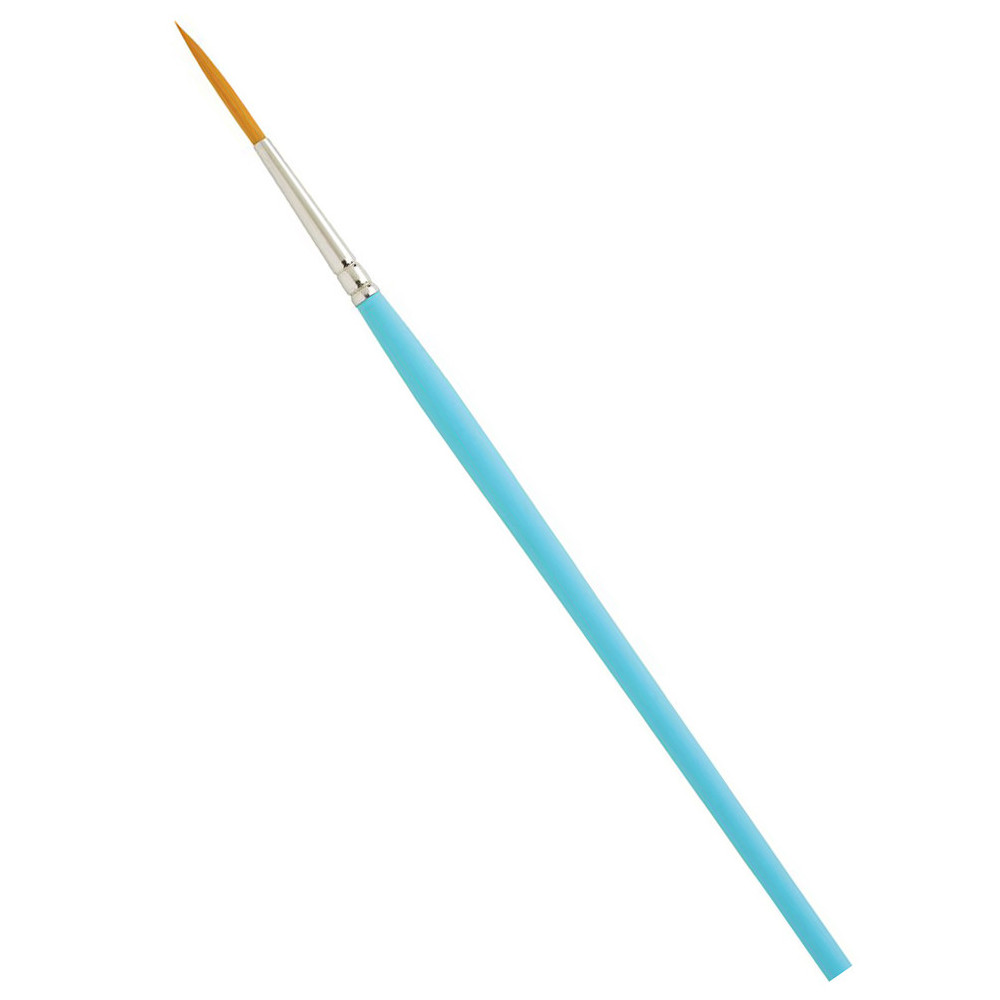 Liner, synthetic Select Artiste brush - Princeton - no. 2
Check availability in our stores
Choose store:
Warszawa Varso

Chmielna 73

Warszawa

Plac Konesera 10A

Kraków

Pawia 34

Gdańsk

Rajska 10

Poznań

Plac Wolności 8

Wrocław

Krupnicza 6/8

Katowice

Krzywa 12
Podana ilość produktów jest jedynie poglądowa.
Synthetic brush for watercolors, acrylic and Select Artiste oil.

It is an expansive brushes created by fine artisans for the finest artists. Now you can discover traditional and avant-garde techniques on almost any surface. Blue satin handles and silver fittings make the Select Artiste series as beautiful as the paintings painted with it. Brushes retain a huge amount of paint and water, ensuring smooth color transitions. Moreover, when painting, they seem to even float above the surface of the paper. The bristles of the brushes are extremely soft and flexible, which ensures great results in the watercolor, acrylic and oil technique and incredible comfort of work. They provide novice creators and experienced artists with excellent quality at an affordable price.

Princeton offers a wide range of watercolor natural and synthetic brushes in many shapes and sizes.

BRUSH SIZE: 2
HAIR SHAPE: Liner
HAIR WIDTH: 2,06 mm
HAIR LENGHT: 18 mm
HANDLE SIZE: short
SERIES: Select Artiste
PACKAGE: 1 pc.
COMPANY: Princeton
REFERENCE: PR-P3750L2