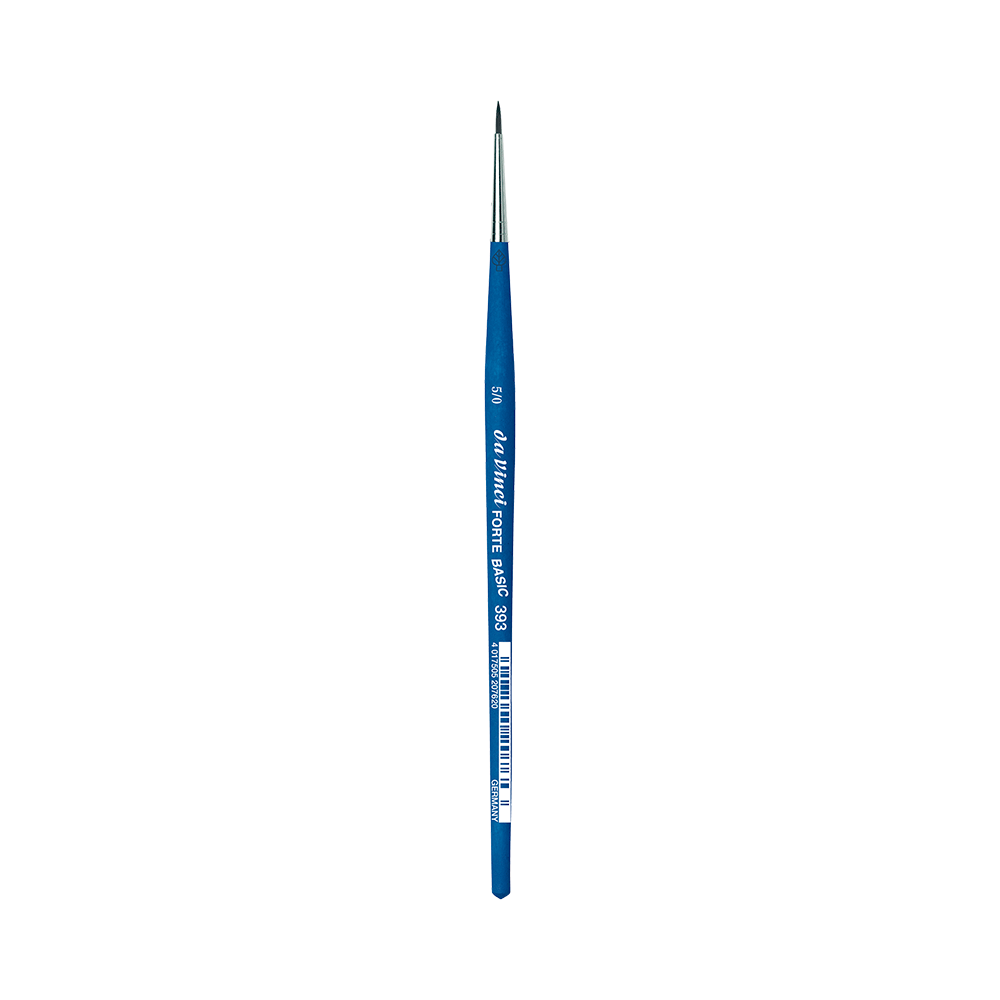 Round, synthetic bristles, Forte Basic, series 393 brush - Da Vinci - 5/0
Check availability in our stores
Choose store:
Warszawa Varso

Chmielna 73

Warszawa

Plac Konesera 10A

Kraków

Pawia 34

Gdańsk

Rajska 10

Poznań

Plac Wolności 8

Wrocław

Krupnicza 6/8

Katowice

Krzywa 12
Podana ilość produktów jest jedynie poglądowa.
Da Vinci is a German brand and manufacturer specializing in art brushes. For generations, it has been creating the best tools for the most diverse areas of application, including special brushes for a wide range of media and painting techniques, such as gilding or makeup, and even brushes for the dental industry for painting porcelain and ceramics.
Top-quality materials, traditional craftsmanship and multi-generational experience combined with state-of-the-art automated production processes have accompanied the da Vinci Art Brush Factory since the middle of the last century. Perfect quality and reliable production standards are the foundation for their entire range of products. All brushes (including their components) are entirely manufactured in Germany.
Most important in the production of da Vinci brushes is the careful selection of raw materials (some of which are prepared specifically for the brush types), unique design and phenomenal workmanship. The da Vinci company produces amazing quality brushes with utmost care and great passion. They are recognized by artists around the world and meet their highest requirements.
The brushes for acrylic and textil colors from the 393 Forte Basic series are made of flexible synthetic fibers that combine the properties of synthetic fibers and bristles. They are characterized by delicacy, high precision and reliability. The bristles of the brushes were placed in a polished, silver ferrule placed on a long wooden handle with a matte blue finish. They are perfect for painting ceramics, stone, glass, fabrics and other uneven surfaces. Each brush has been thoroughly tested at the production stage. Forte Basic brushes are completely vegan.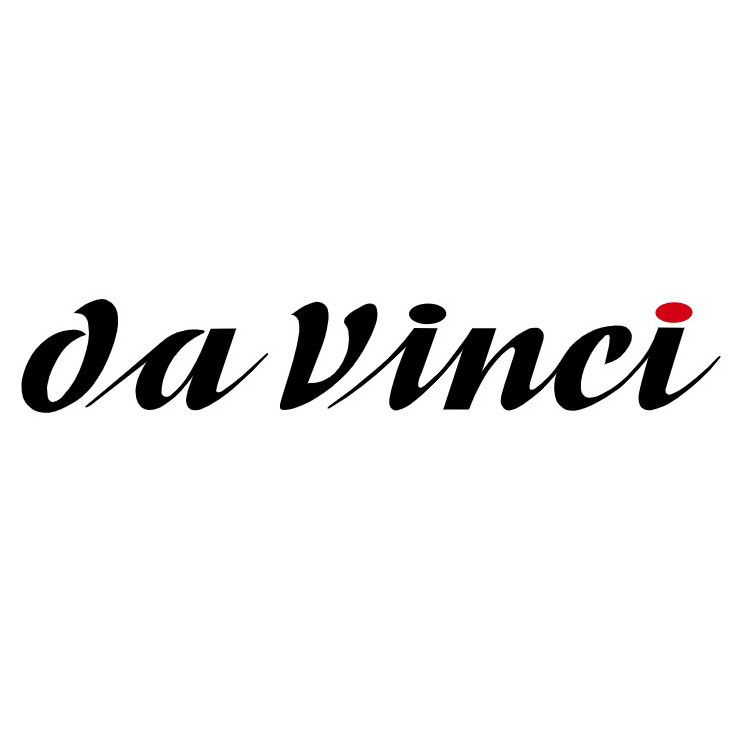 BRUSH SIZE: 5/0
HAIR SHAPE: round
HAIR LENGTH: 4.5 mm
HAIR WIDTH: 1.4 mm
BRUSH LENGTH: 18.2 cm
BRUSH WEIGHT: 3 g
SERIES: 393 Forte Basic
PACKAGE: 1 pc.
COMPANY: da Vinci
REFERENCE: DV-VA-393_-5