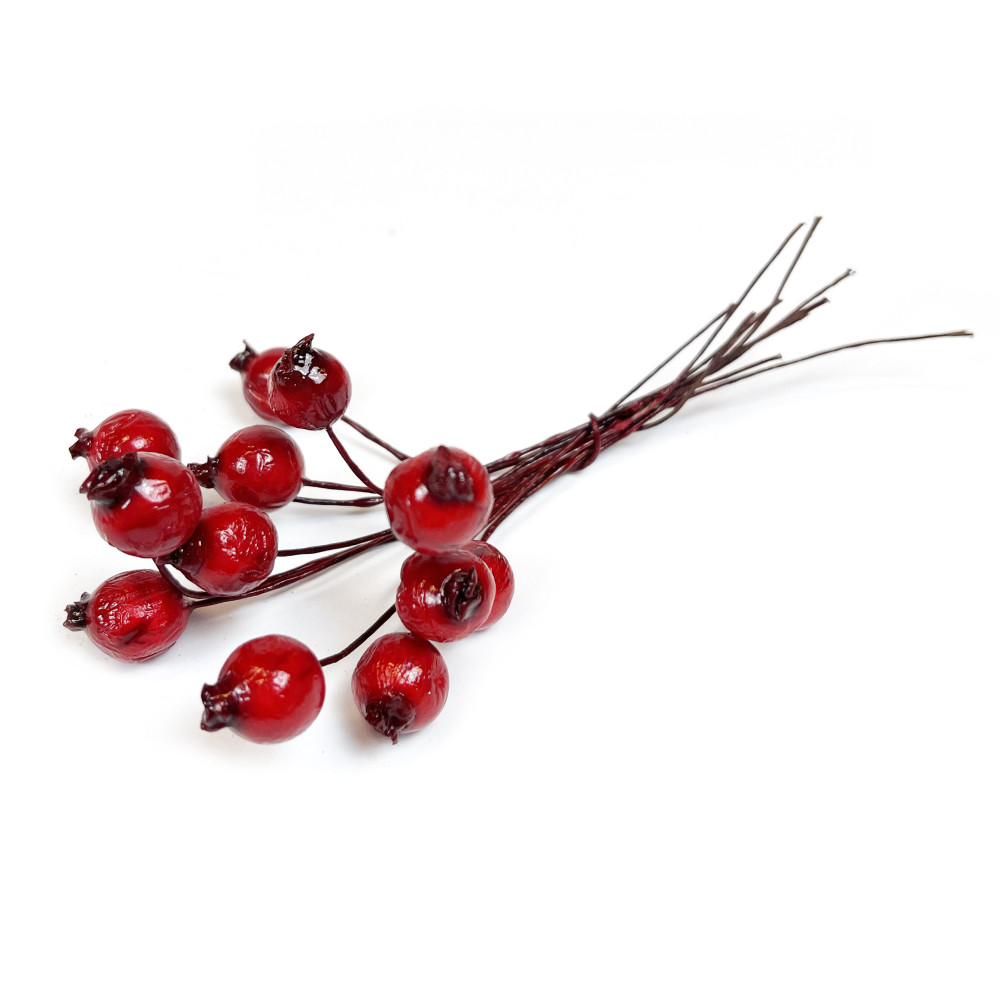 A bunch of rowans - 12 pcs.
Check availability in our stores
Choose store:
Warszawa Varso

Chmielna 73

Warszawa

Plac Konesera 10A

Kraków

Pawia 34

Gdańsk

Rajska 10

Poznań

Plac Wolności 8

Wrocław

Krupnicza 6/8

Katowice

Krzywa 12
Podana ilość produktów jest jedynie poglądowa.
Rowan fruit bundle on wires will be a perfect accessory for decorating autumn and Christmas garlands, garlands, candle holders, reeds and all kinds of DIY and home decor projects. Thanks to its flexible wires, you can easily attach it wherever you want. The rowan tree will also be a perfect accent to floral compositions. The decoration will also be great for decorating apartments and houses for the upcoming holidays.
When you buy 1 piece you buy 1 bundle (12 rowan fruits).
LENGHT: 11 cm
DIAMETER: 1,3 cm
PACKAGE: 1 twig (12 fruits)
REFERENCE: AK-XY27-01