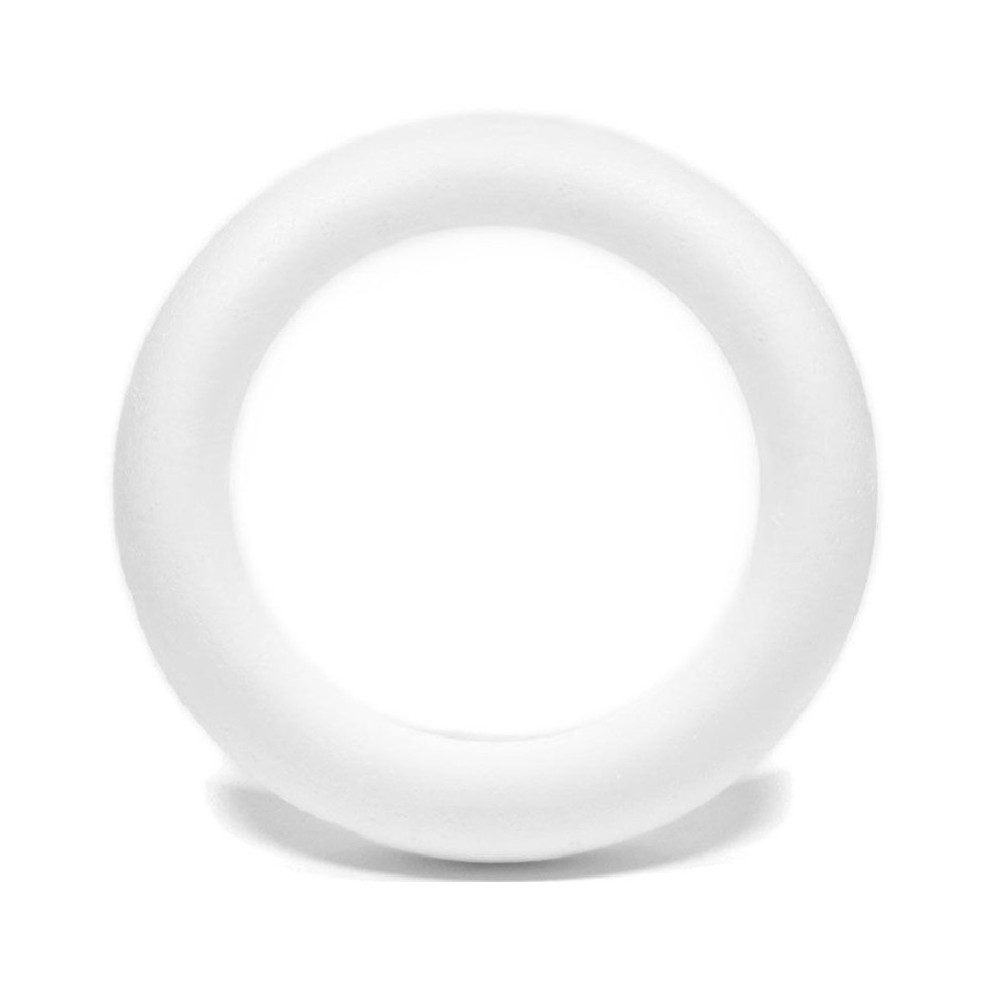 Styrofoam ring - 40 cm
Check availability in our stores
Choose store:
Warszawa Varso

Chmielna 73

Warszawa

Plac Konesera 10A

Kraków

Pawia 34

Gdańsk

Rajska 10

Poznań

Plac Wolności 8

Wrocław

Krupnicza 6/8

Katowice

Krzywa 12
Podana ilość produktów jest jedynie poglądowa.
Styrofoam rings will be a graceful base for garlands and holiday wreaths. Styrofoam rims can be painted with acrylic paints, dry and wet felted or decorated with your own favorite technique.

You can decorate them with spruce, holly or hawthorn branches, pinecones, dried fruit such as oranges or glass or plastic baubles - if you are preparing a beautiful decoration for Christmas. Styrofoam wreaths can be decorated with moss and flowers - dried, artificial or natural - if you are preparing a spring or Easter wreath. Lace, satin ribbons, decorative ribbons and sequins will also come in handy. Smaller polystyrene rondelles can serve as a base for a polystyrene egg, a decorative bauble or any other ornament. After decorating, they can also be a beautiful pendant that is an addition to the interior DYI. One of the most popular methods of decorating polystyrene products is decoupage and decorating with satin ribbons - artichoke method or kanzashi, entirely hand-made. To attach the decorations you will need pins or hot glue and a little imagination. The polystyrene foam is made from polystyrene foam of very good quality, Polish production.

Styrofoam products may have small scratches / dents. This is due to the specificity of the product, does not lower its value and is not subject to complaint.
COLOR: white
SIZE: 40 cm
PACKAGE: 1 pc
REFERENCE: ST-OPONKA40