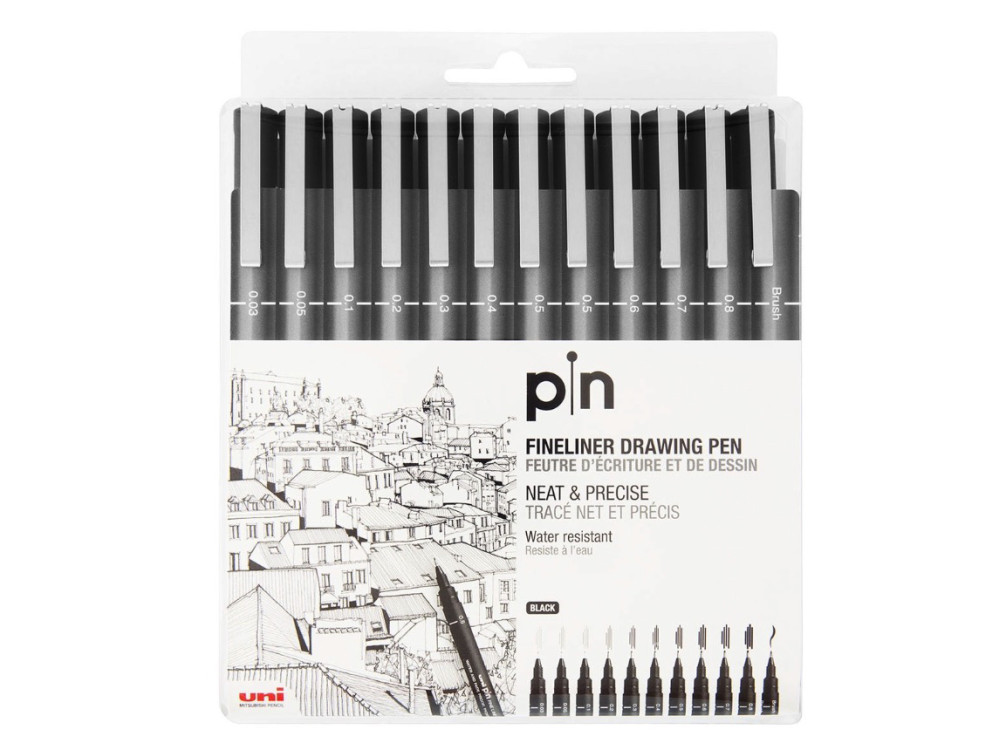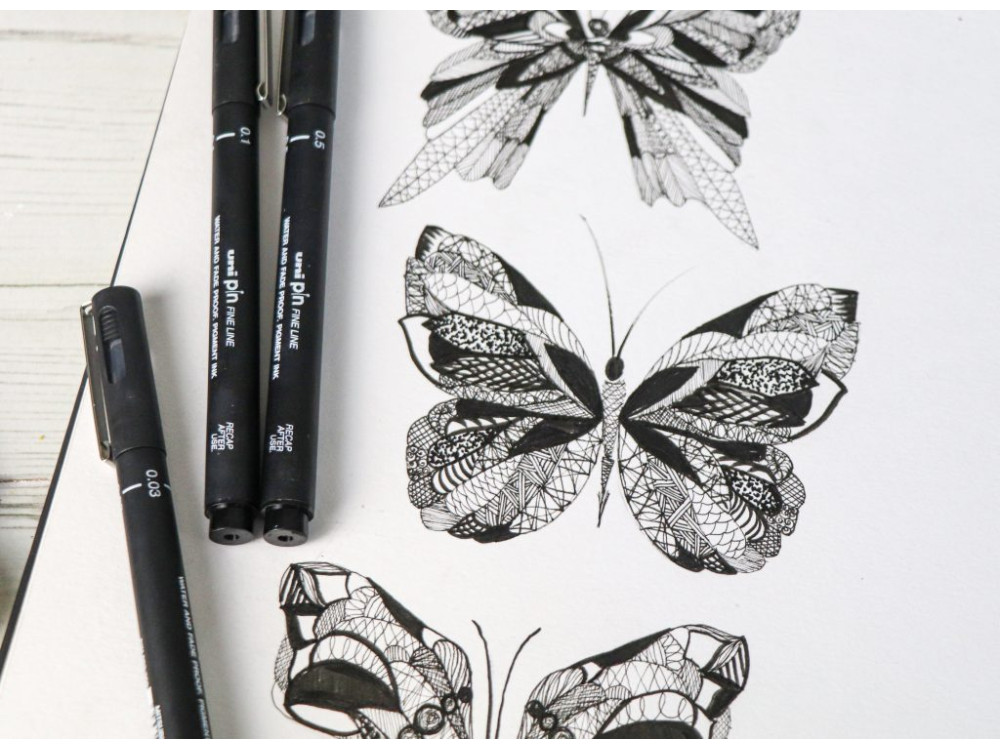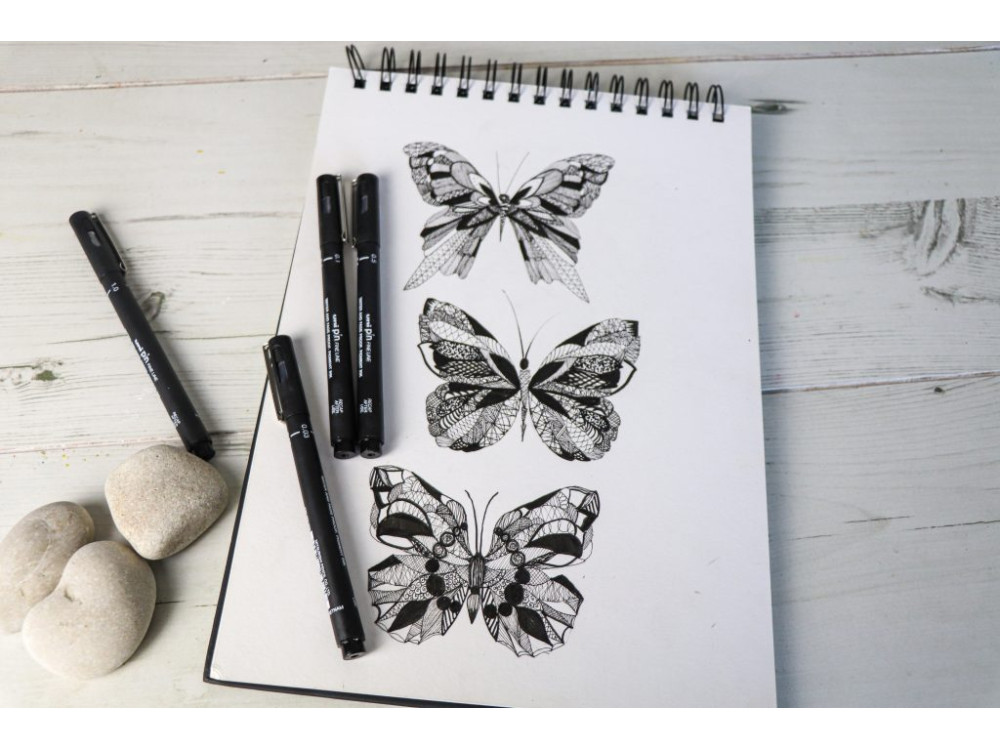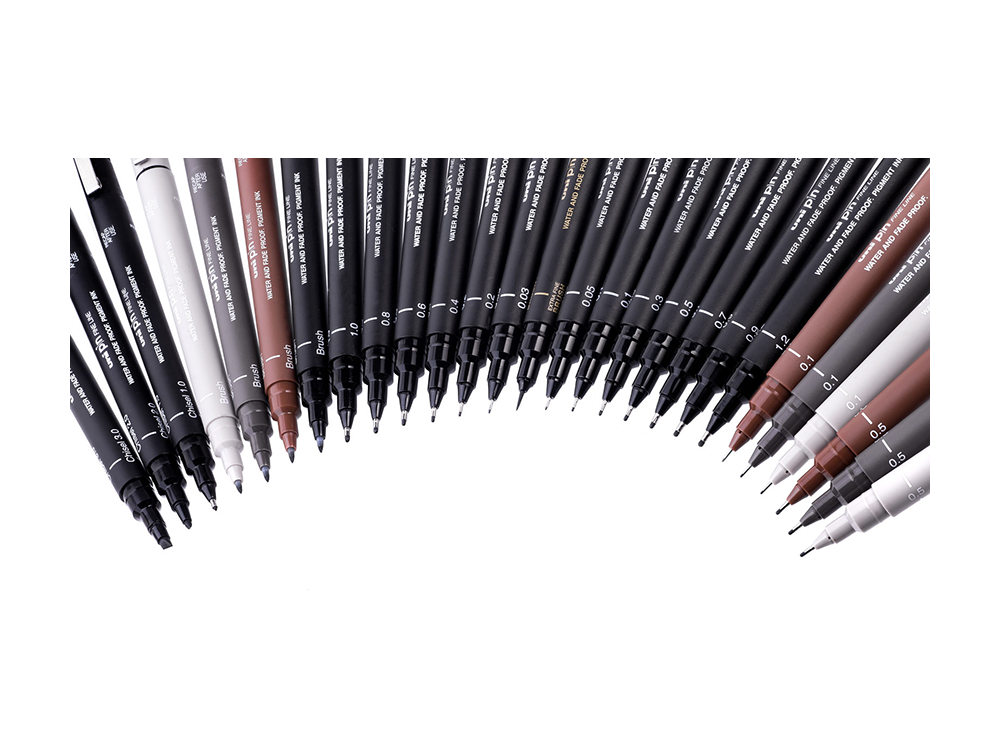 Set of fineliner pens Pin 200 - Uni - black, 12 pcs.
Available soon
Check availability in our stores
Choose store:
Warszawa Varso

Chmielna 73

Warszawa

Plac Konesera 10A

Kraków

Pawia 34

Gdańsk

Rajska 10

Poznań

Plac Wolności 8

Wrocław

Krupnicza 6/8

Katowice

Krzywa 12
Podana ilość produktów jest jedynie poglądowa.
Uni's Pin 200 fineliners are designed for sketching, precision drafting, drawing and handwriting.
The tips of the Pin pens provide smooth ink flow and are suitable for drawing thin lines, especially desirable in calligraphy. The tips of the pens draw lines of varying widths, from thick to very thin, making it possible to create beautiful lettering. Thin pens will be the perfect finishing touch to drawings made with crayons and paints that need fine details added.
Thin pens have a hard, fibrous tip that does not delaminate. The special ink used in the Pin does not show through the paper and allows you to write very clear letters. The pigment ink is completely resistant to water, ammonia, alcohol and solvents. Once dry, it does not smear, even if you spill water on a sheet of paper. In addition, it guarantees high resistance to light. They are ideal for graphic designers, designers, calligraphers and artists.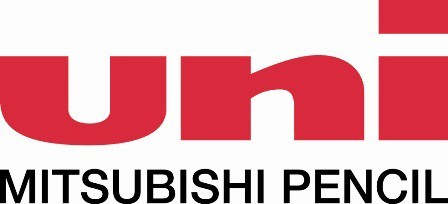 COLOR: black
INK COLOR: black
TIP SIZE: from 0,03 mm to 0,8 mm
PACKAGE: 12 pcs.
COMPANY: Uni
REFERENCE: UNI-PIN200CA/12P