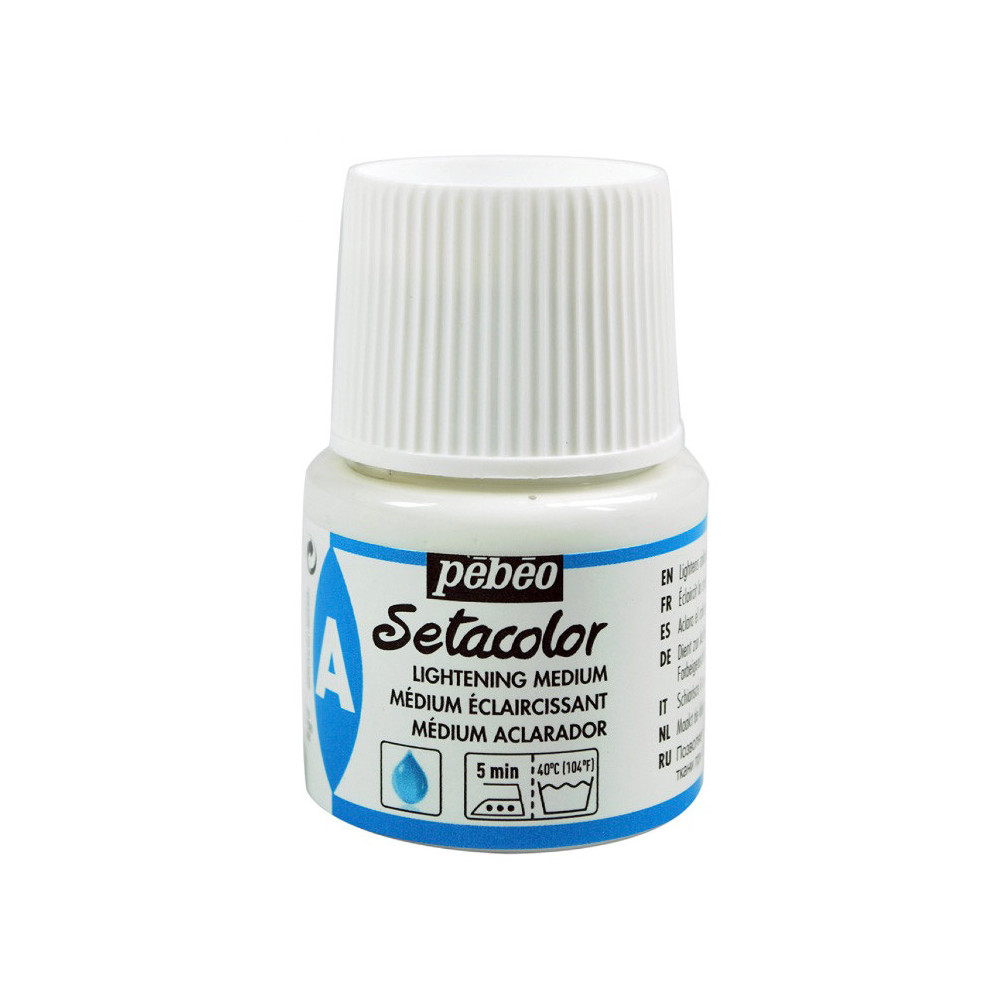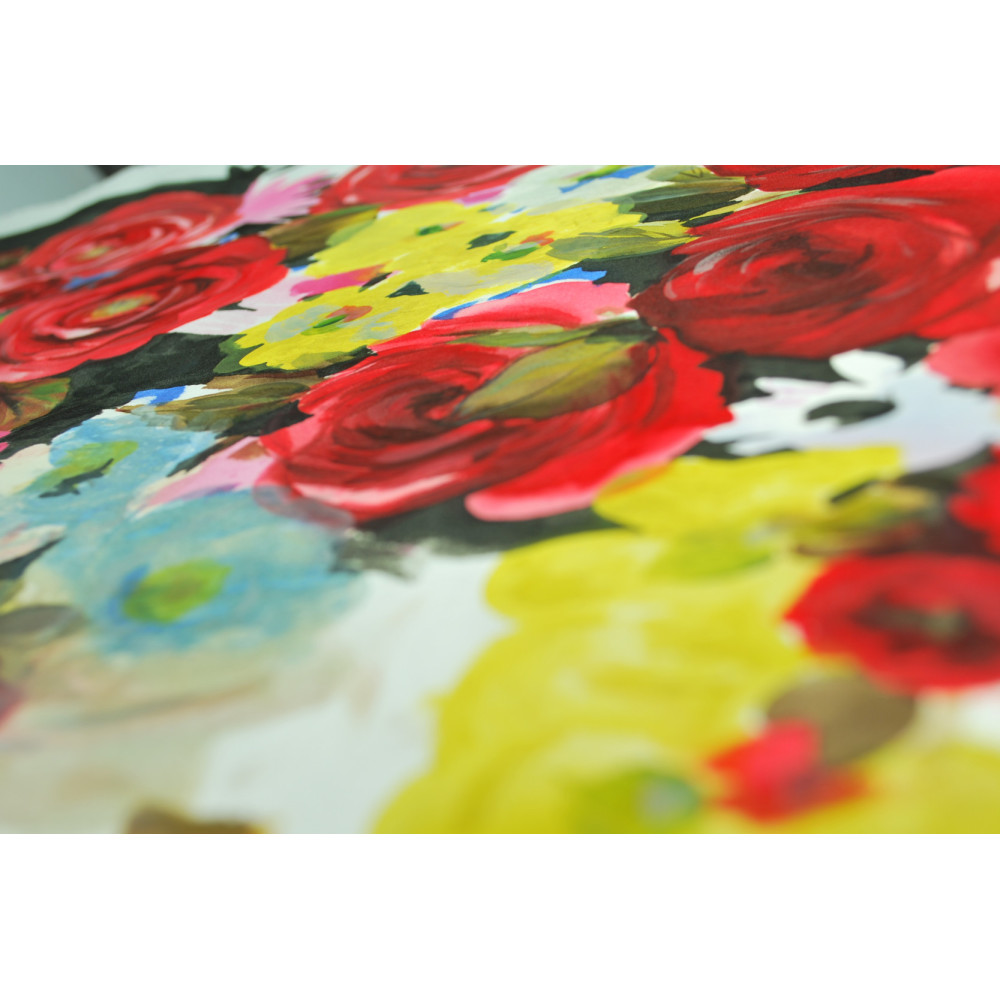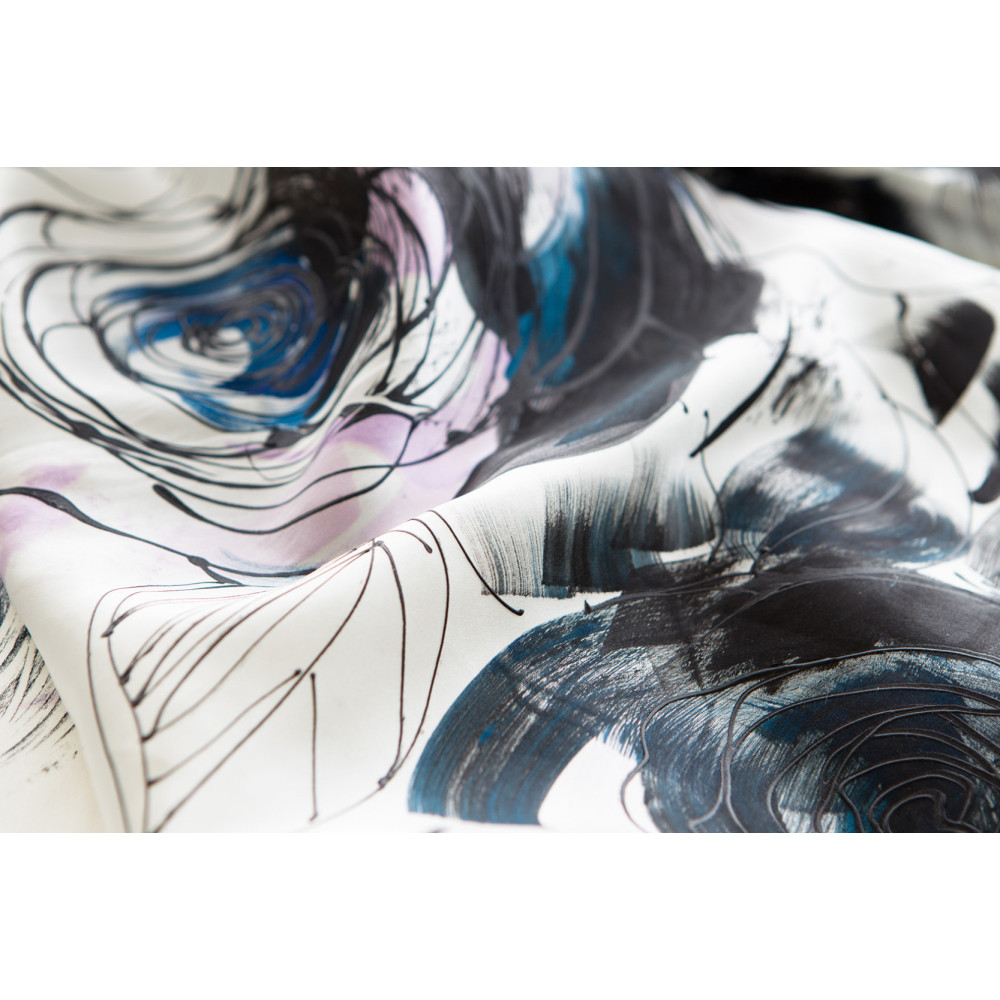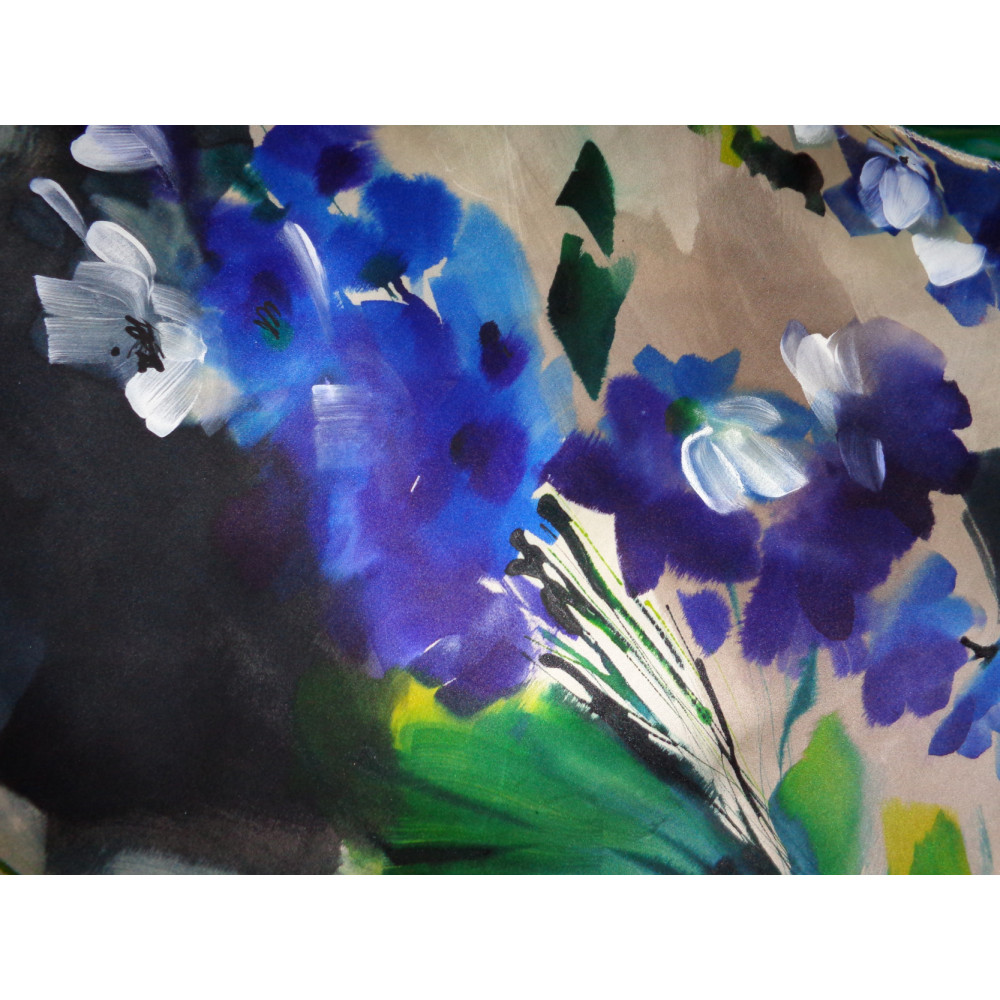 Setacolor lightening medium for fabrics - Pébéo - 45 ml
Check availability in our stores
Choose store:
Warszawa Varso

Chmielna 73

Warszawa

Plac Konesera 10A

Kraków

Pawia 34

Gdańsk

Rajska 10

Poznań

Plac Wolności 8

Wrocław

Krupnicza 6/8

Katowice

Krzywa 12
Podana ilość produktów jest jedynie poglądowa.
The lightening medium lighten the color and maintains the same wash properties and viscosity. Specially formulated to be used in mixtures with Setacolor colors. The colors lose slightly in opacity.
Setacolor are Pébéo brand inks perfect for decorating fabrics. Setacolor paints can be applied to pre-washed fabrics such as cotton, wool, knitwear, jersey, velvet, jacquard, polyester, fiber blends and even leather.
They are used pure or diluted with water to create watercolor effects. Their rich texture is particularly useful in many textile decorating techniques, and they can be applied with: brush, pipette, stamps, screen printing, sponges and using stencils. Setacolor Opaque inks in combination with the auxiliary inks Setacolor Light or Glitter will give interesting effects.
To fix Setacolor inks, iron the painted fabric on the reverse side for 5 minutes. Set the iron to "cotton" without steam. Alternatively, you can put the decorated fabric in a domestic oven. After 5 minutes at 150°C the colors will be fixed. After fixation, the paints are machine washable in 40°C. Dry cleaning of the painted surface is not recommended.
You can watch a short video of Setacolor mediums in action
here