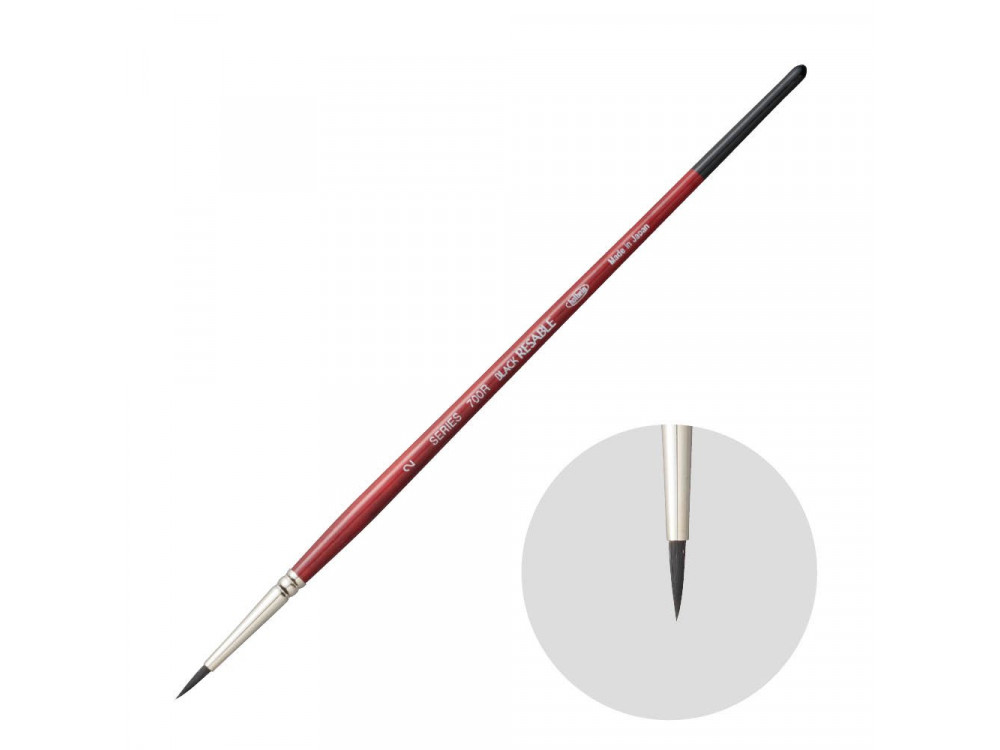 Round, mixed bristles, Black Resable brush, 700R series - Holbein - no. 2
Check availability in our stores
Choose store:
Warszawa Varso

Chmielna 73

Warszawa

Plac Konesera 10A

Kraków

Pawia 34

Gdańsk

Rajska 10

Poznań

Plac Wolności 8

Wrocław

Krupnicza 6/8

Katowice

Krzywa 12
Podana ilość produktów jest jedynie poglądowa.
The highest quality, professional Holbein brushes from the 700 series Black Resable are a combination of squirrel bristles with the brand's patented blend of synthetic bristles under the name Resable. The bristles constructed in this way provide optimal brush flexibility with no risk of deformation and exceptional paint absorption. If you are looking for brushes for watercolors, gouaches, acrylic gouaches and acrylics, this is the best choice. They will work perfectly for all techniques where special bristle fineness is required. The brushes of the 700 series are equipped with a unique lacquered wooden handle. Holbein 700 brushes are available in round bristle (700R) and filbert (700F) versions.

BRUSH SIZE: 2
HAIR SHAPE: round
HAIR WIDTH: 3,2 mm
HAIR LENGHT: 12 mm
SERIES: Black Resable
PACKAGE: 1 pc.
COMPANY: Holbein
REFERENCE: HOL-204132