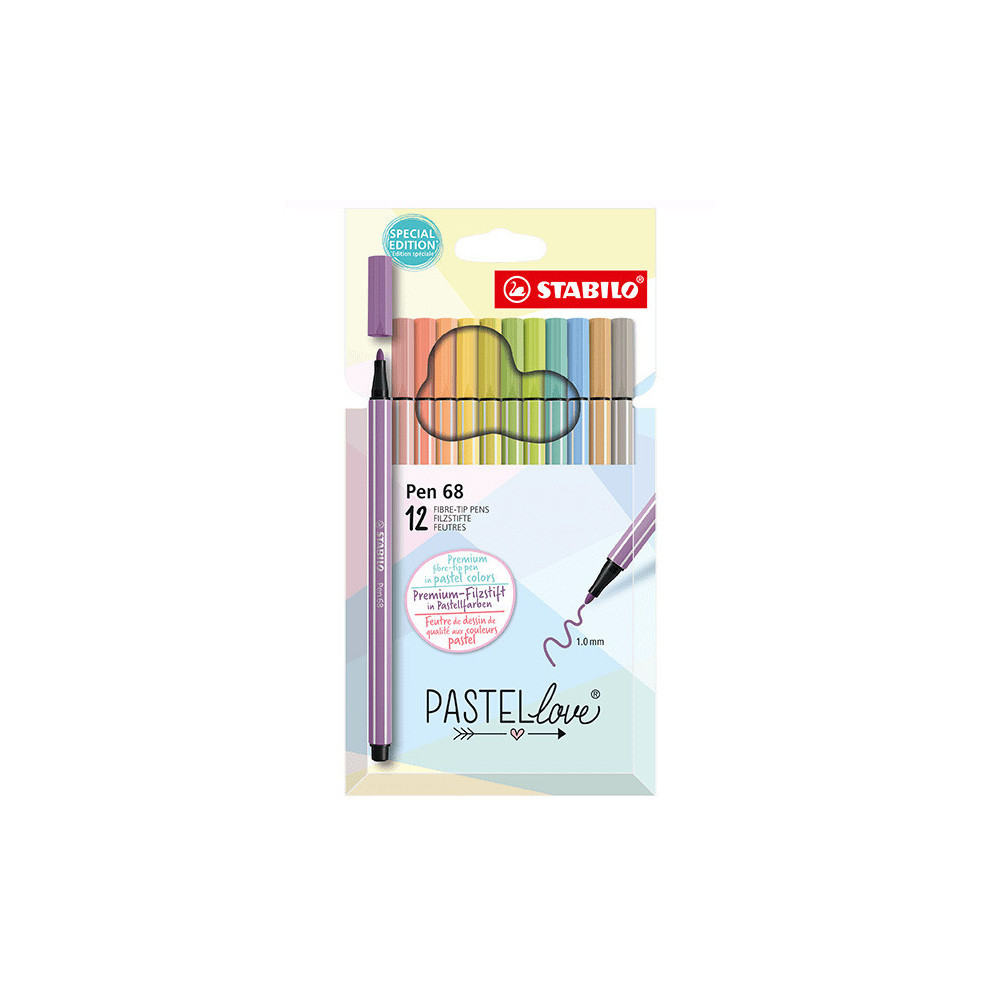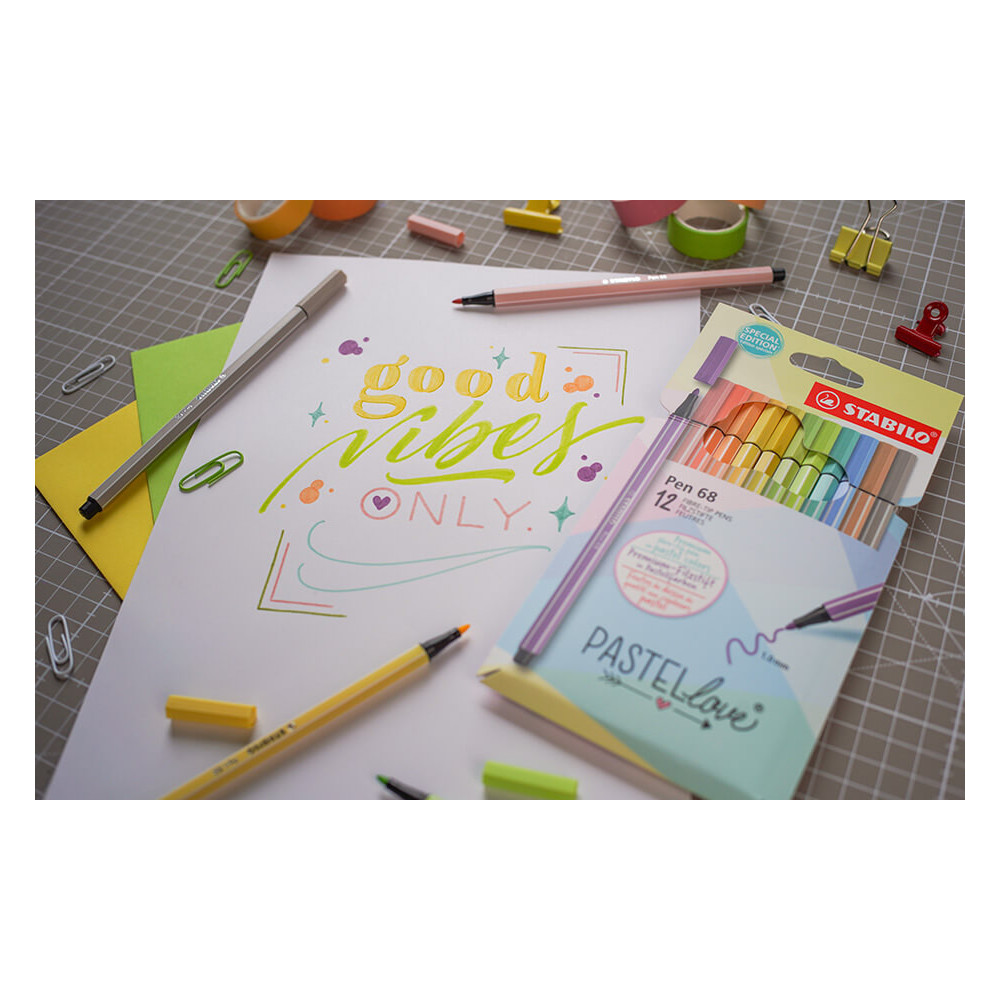 Set of felt-tip pens Pen 68 Pastellove - Stabilo - 12 pcs.
Check availability in our stores
Choose store:
Warszawa Varso

Chmielna 73

Warszawa

Plac Konesera 10A

Kraków

Pawia 34

Gdańsk

Rajska 10

Poznań

Plac Wolności 8

Wrocław

Krupnicza 6/8

Katowice

Krzywa 12
Podana ilość produktów jest jedynie poglądowa.
A set of colored thin pens from the Pen 68 Pastellove series by Stabilo.
If you're looking for high performance and endless possibilities when it comes to creating artwork, Stabilo Pen 68 should become your new best friend. With its unique tip, it has brought the brand a lot of recognition and a reputation as a symbol of incomparable German quality - and that was back in 1966!
The markers with a magnificent M-size tip (the line is about 1,4 mm thick) guarantee an even application of ink, so they are perfect for drawing expressive lines, as well as for painting large areas. With their help you can also create watercolor masterpieces. Just mix the colors with a brush and a little water! These unique thin pens will surprise you with their performance: 24 hours without a cap without the risk of the tip drying out, odorless water-based ink, strong color saturation and high pigmentation.