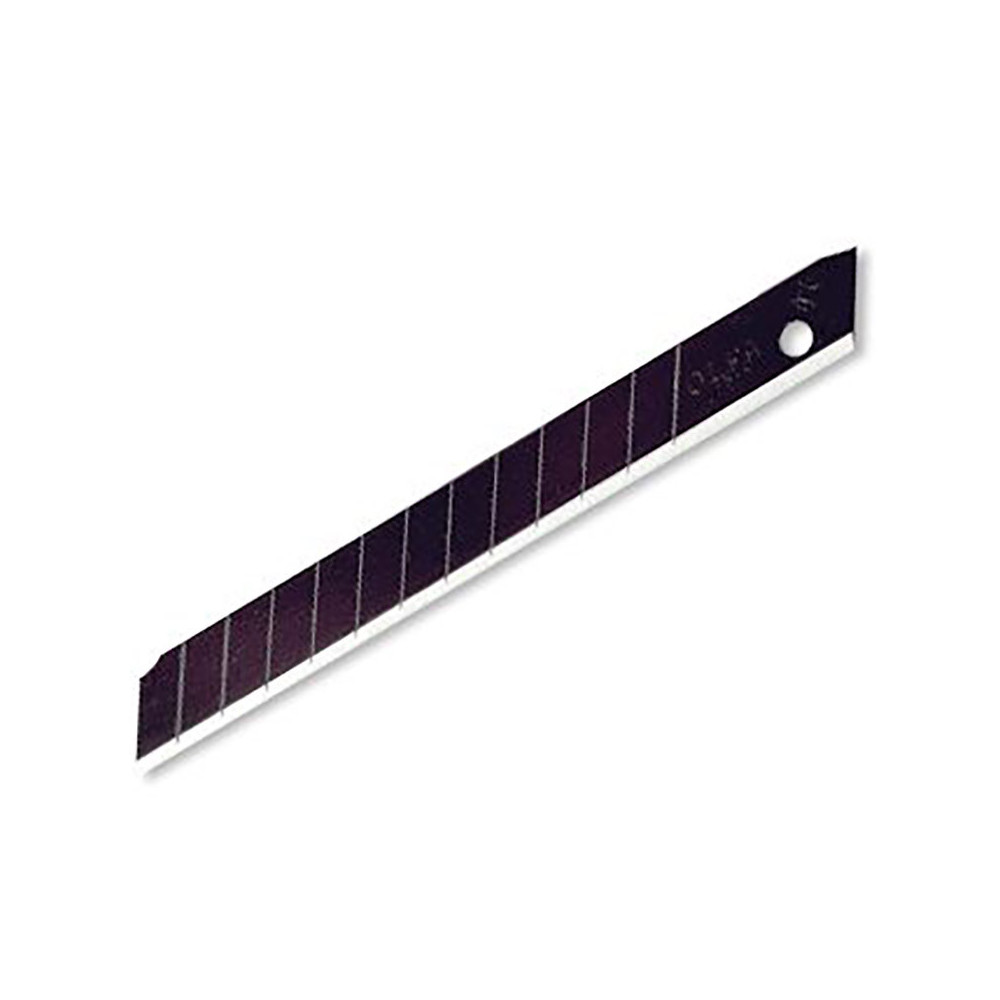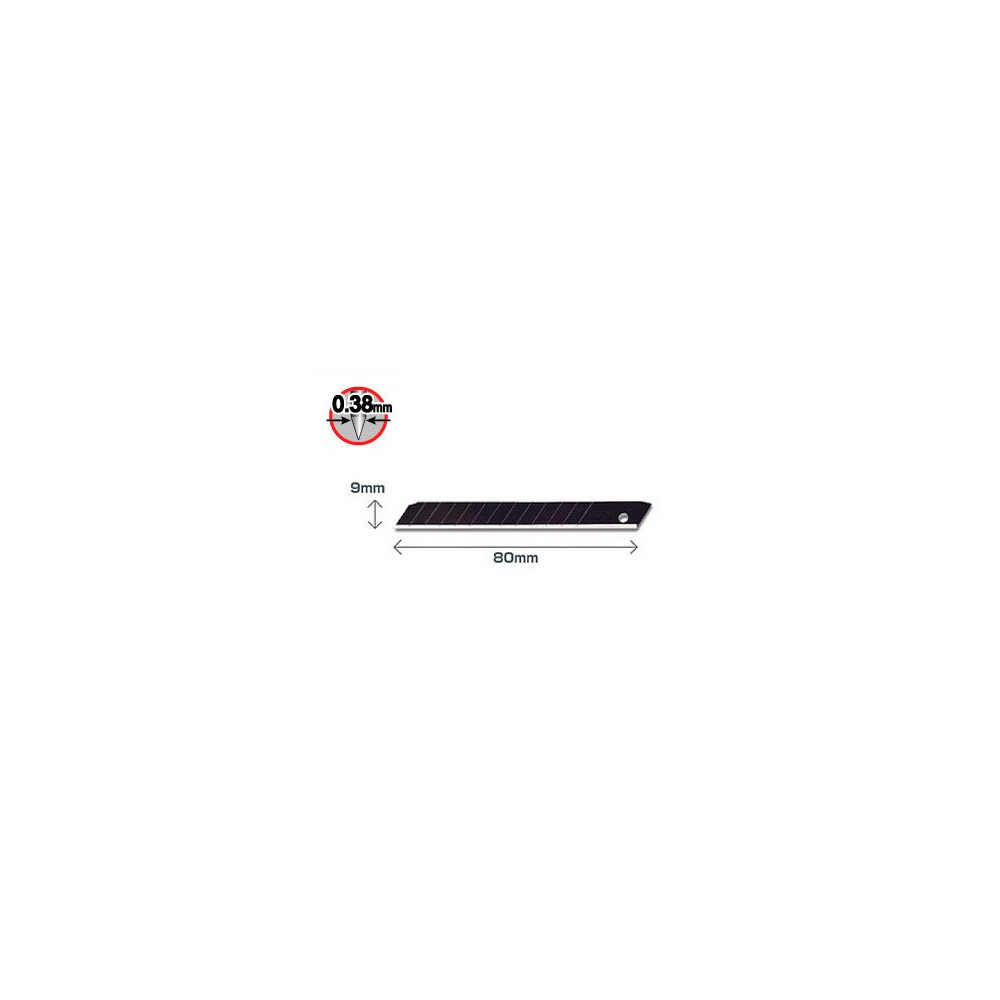 Spare blades ABB - Olfa - black, 9 mm, 10 pcs.
Check availability in our stores
Choose store:
Warszawa Varso

Chmielna 73

Warszawa

Plac Konesera 10A

Kraków

Pawia 34

Gdańsk

Rajska 10

Poznań

Plac Wolności 8

Wrocław

Krupnicza 6/8

Katowice

Krzywa 12
Podana ilość produktów jest jedynie poglądowa.
Compared to standard AB blades, the ABB black blades have a reduced sharpening angle and an increased width. As a result of these changes, the initial cutting capacity of the ExcelBlack blades is 25% higher than that of the standard (silver) OLFA blades and, when compared to blades from other manufacturers, the result is nearly double that. This makes ABB blades great for professionals and anyone doing jobs that require a perfect, smooth cutting edge. Great for cutting soft materials such as cardboard, rubber, styrofoam, cork, leather, paper, etc.  Suitable for: SPC-1, S, 180 Black, ES-1/green, A-1, A-2, A-3, A-5, 300, NA-1, SVR-1, SVR-2, PA-2 and XA-1
Caution:
OLFA blades are extremely sharp. Use extreme caution when cutting and replacing blades. Used blades can also be dangerous - before throwing them away, for example by using the containers in which new blades are supplied or by using the OLFA DC-2 and DC-4 containers. Keep OLFA knives and blades out of the reach of children!

COLOR: black
BLADE THICKNESS: 0,38 mm
BLADE WIDTH: 9 mm
LENGTH OF CUTTING BLADE: 80 mm
NUMBER OF SEGMENTS: 13
MODEL: ABB
PACKAGE: 10 pcs.
COMPANY: Olfa
REFERENCE: OLF-ASBB-10