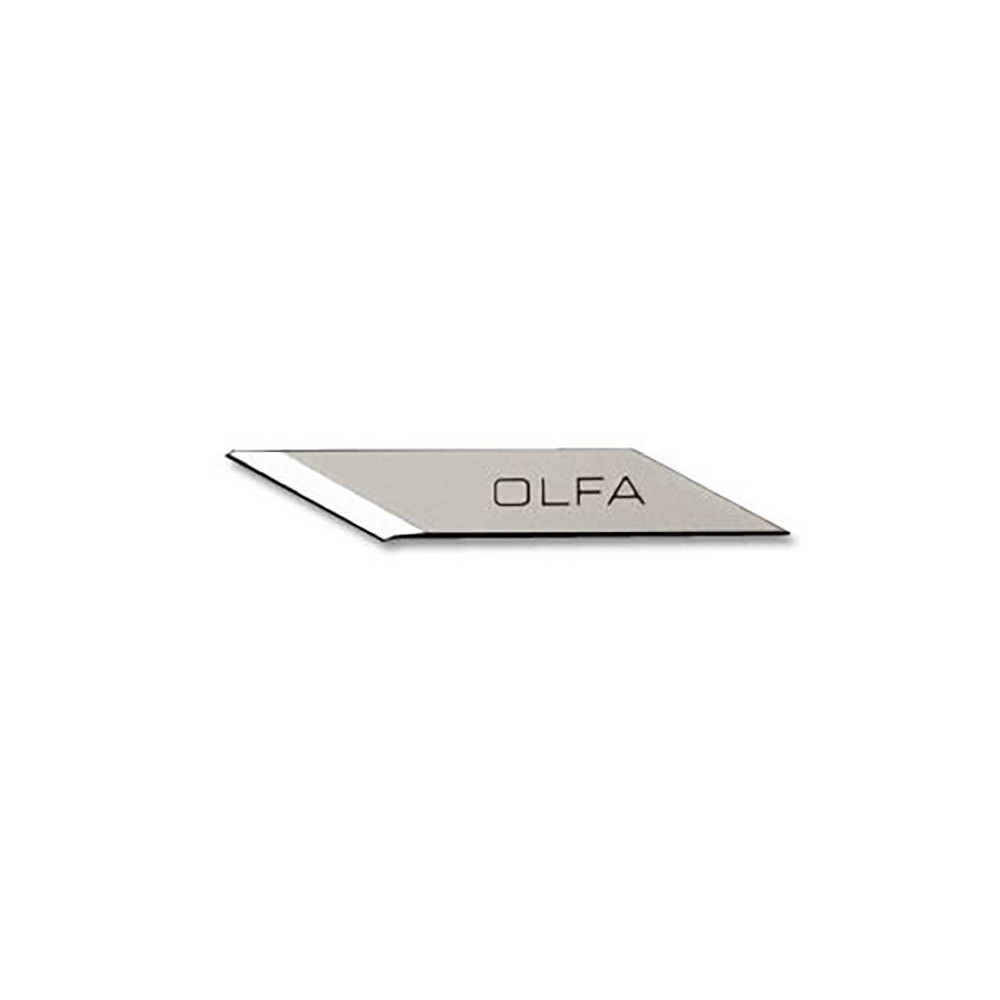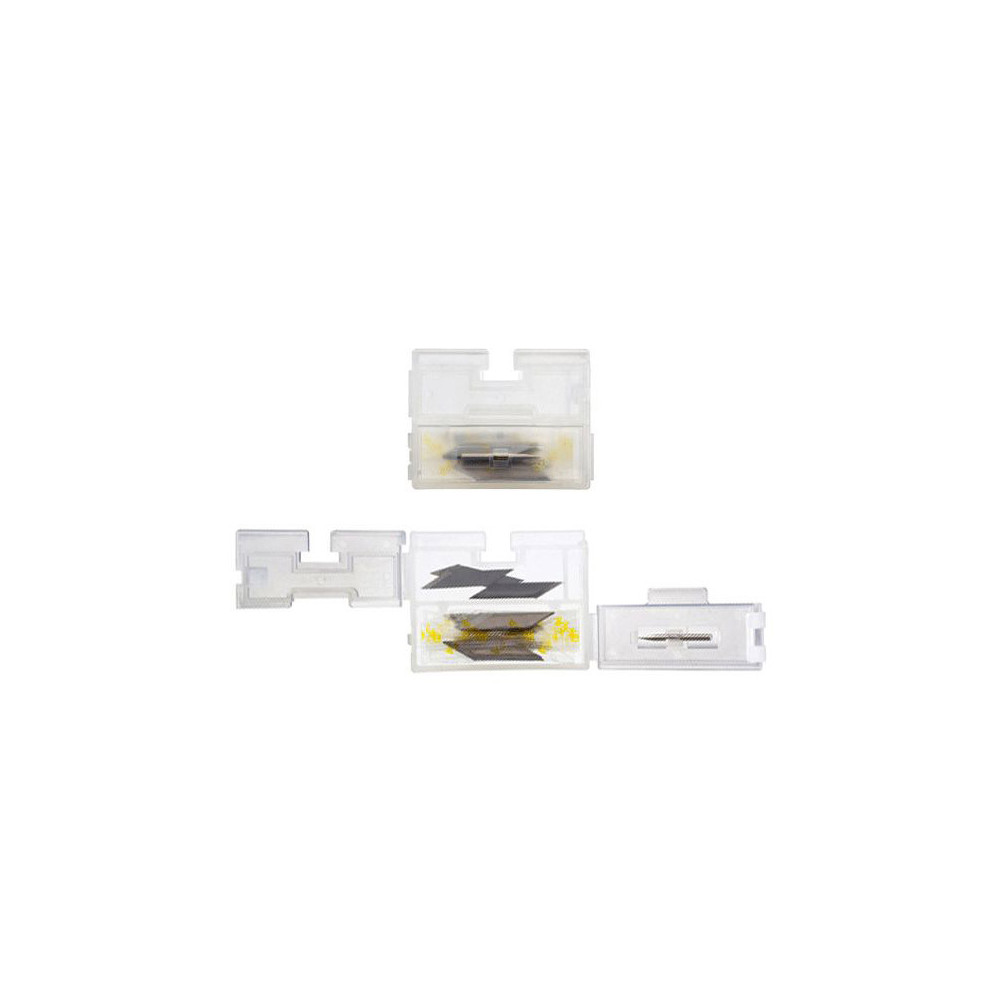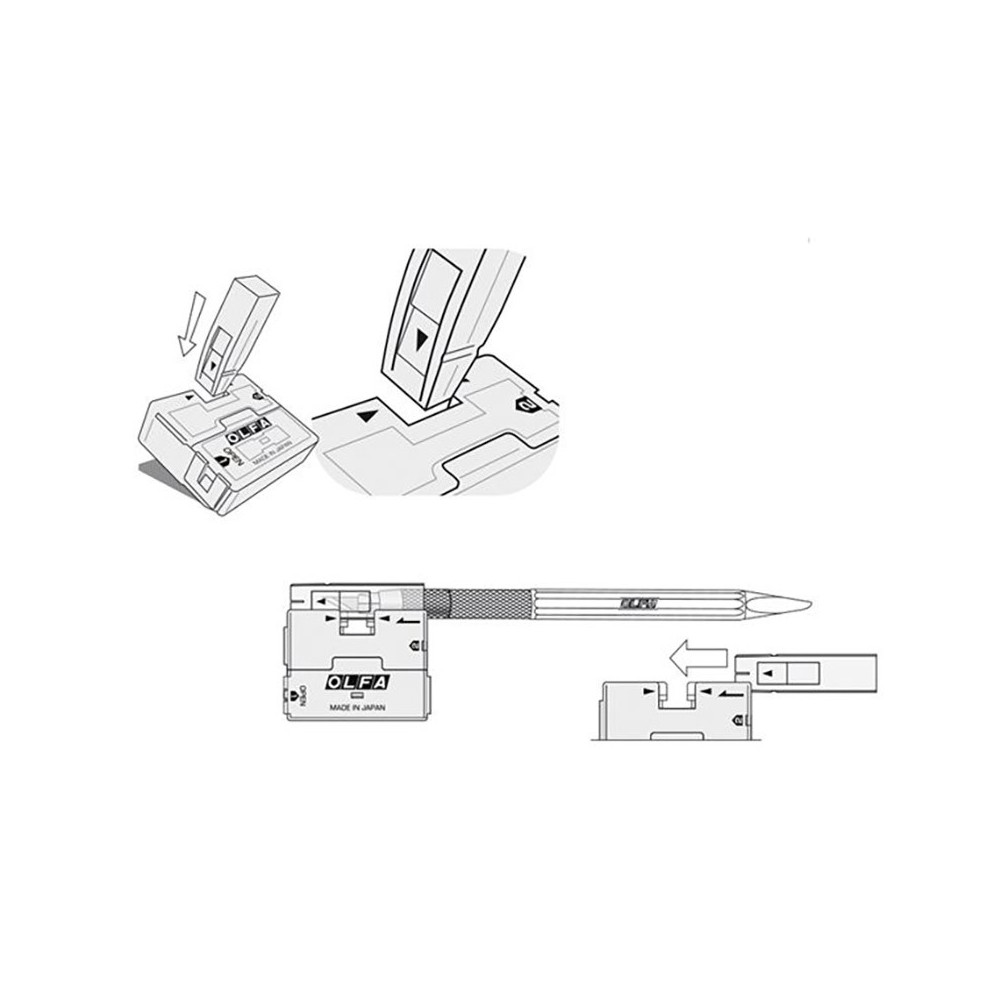 Spare blades KB with needle for AK-5 knife - Olfa - 4 mm, 30 pcs.
Check availability in our stores
Choose store:
Warszawa Varso

Chmielna 73

Warszawa

Plac Konesera 10A

Kraków

Pawia 34

Gdańsk

Rajska 10

Poznań

Plac Wolności 8

Wrocław

Krupnicza 6/8

Katowice

Krzywa 12
Podana ilość produktów jest jedynie poglądowa.
The blade with a needle for the AK-5 scalpel. The blade's geometry allows you to conveniently follow the cutting path, and its small tip angle allows you to precisely cut even the smallest parts.
The two-piece container with spare blades also serves as a container for used blades. Both the slot for inserting used blades and the compartment in which they are collected are only accessible when the compartment with new blades is open. A 20 mm long, 1.6 mm diameter needle is attached to the inside of the blade container lid. This can be useful for removing labels, marking plastic models or scribing, for example.Caution:
OLFA blades are extremely sharp. Use extreme caution when cutting and replacing blades. Used blades can also be dangerous - before throwing them away, for example by using the containers in which new blades are supplied or by using the OLFA DC-2 and DC-4 containers. Keep OLFA knives and blades out of the reach of children!

BLADE THICKNESS: 0,45 mm
BLADE WIDTH: 4 mm
LENGTH OF BLADE: 25 mm
MODEL: KB
PACKAGE: 30 pcs.
COMPANY: Olfa
REFERENCE: OLF-KB-5