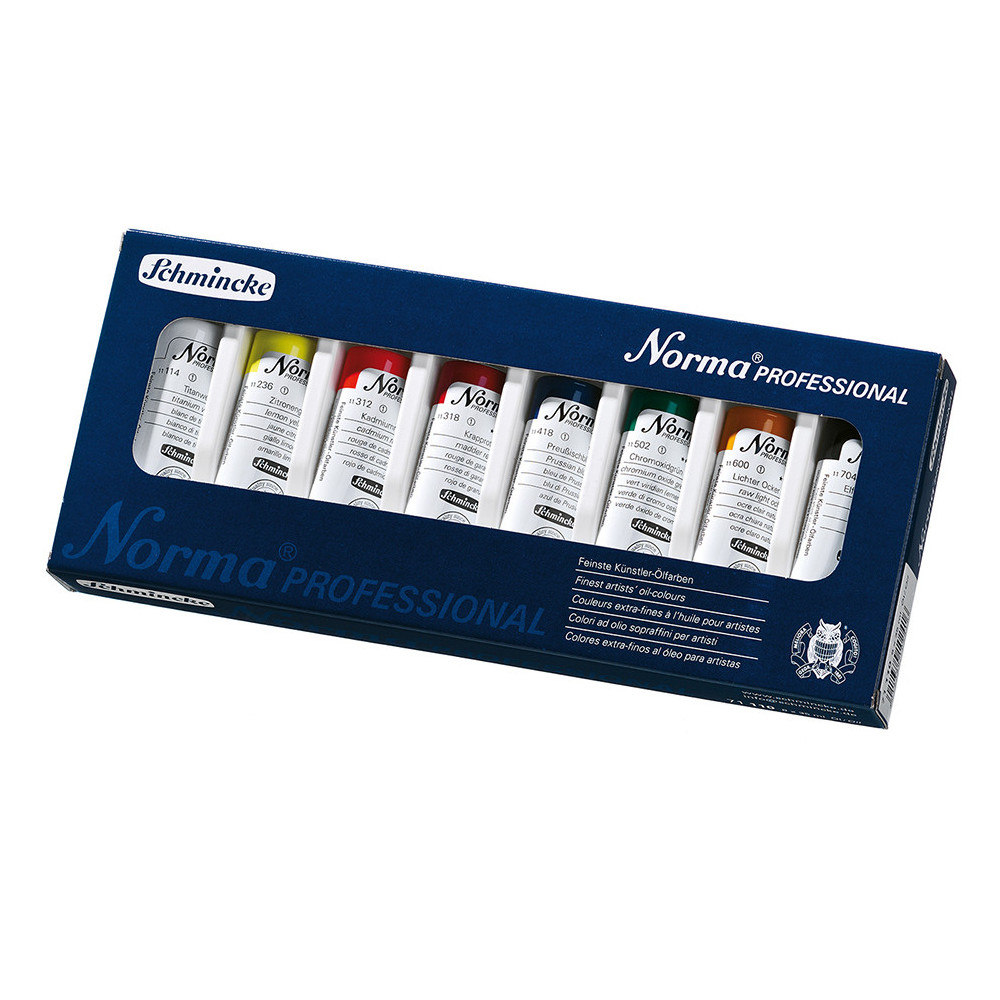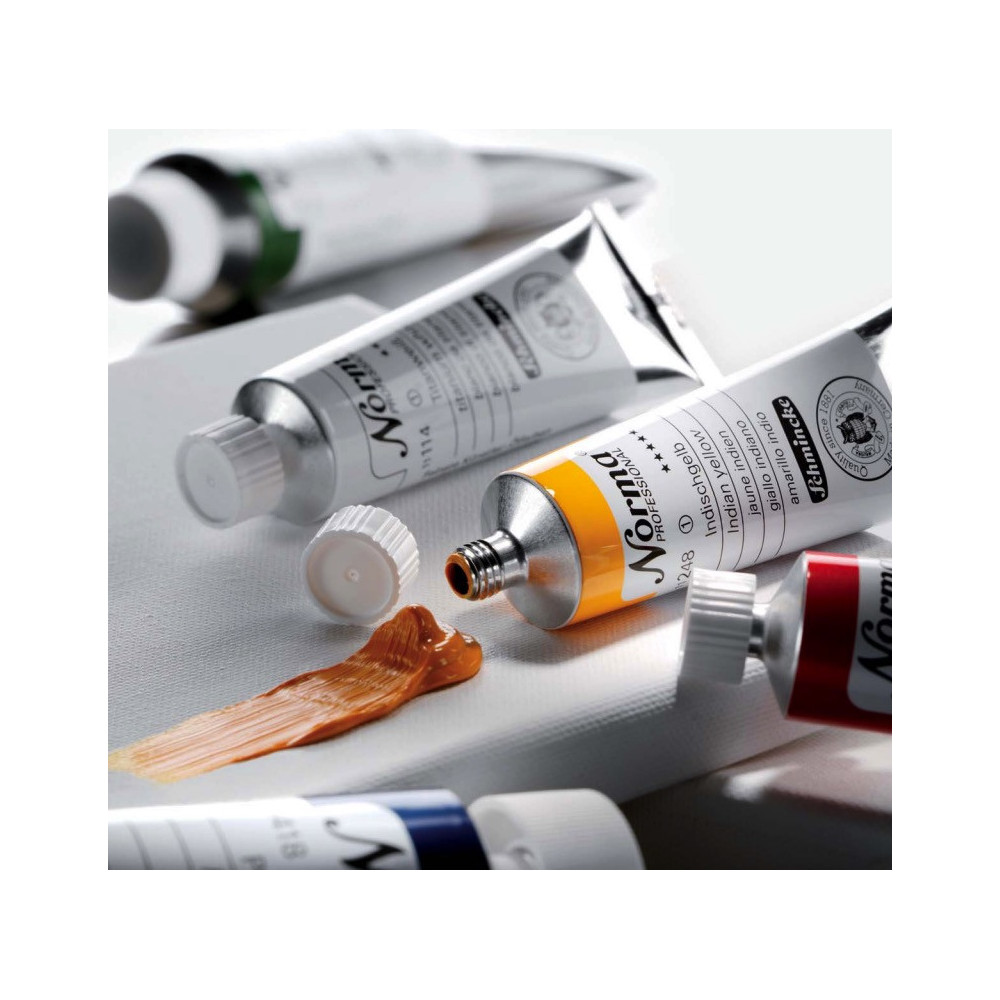 Set of Norma Professional oil paints - Schmincke - 8 x 35 ml
Check availability in our stores
Choose store:
Warszawa Varso

Chmielna 73

Warszawa

Plac Konesera 10A

Kraków

Pawia 34

Gdańsk

Rajska 10

Poznań

Plac Wolności 8

Wrocław

Krupnicza 6/8

Katowice

Krzywa 12
Podana ilość produktów jest jedynie poglądowa.
Norma® Professional is a modern, environmentally-friendly formulated oil colour of the finest quality for professional and demanding oil painting.
The balanced range of colours consists of 84 brilliant, traditional and modern colours including 27 high-quality transparent colours and several unique special colours. These include not only highly lightfast and opaque chrome yellow shades, but also special shades such as poppy red, cobalt turquoise, agate brown, Schweinfurt green hue, neutral black, gold, silver, bronze and others. All 84 colours have maximum lightfastness (4-5 stars).  
The ecologically sound formulation includes the use of many natural, sustainable raw materials. High-quality, pure plant oil combinations ensure good adhesion, optimum pigment uptake and decreased tendency for yellowing. The best classical and latest technical pigments used in the highest concentration guarantee a maximum spreading rate and an exceptional luminosity and brilliance of all colours. Careful preparation, traditionally ground on three rolling mills, aged for three months before bottling, ensures that the raw materials are developed optimally in the pure oil paint.  
All colours have a balanced, creamy-buttery consistency and therefore have the best painting features and optimum working traces. In addition, optimisation of the formulation produces a shorter, even drying of all colours, which guarantees brilliant and highly durable surfaces.  
Norma® Professional has unlimited ability to mix and combine with all Schmincke oil colours (MUSSINI®, AKADEMIE® Oil color and College® Oil) and all oil mediums. 
Download the color chart - click.
Download the Norma® Professional paint brochure - click.
COLORS: 114 Titanium White, 236 Lemon Yellow, 312 Cadmium Red Mix, 318 Madder Red, 418 Prussian Blue, 502 Chromium Oxide Green Brilliant, 600 Raw Light Ochre, 704 Ivory Black.
CAPACITY: 8 x 35 ml
PACKAGE: 8 paints
COMPANY: Schmincke
REFERENCE: SCH-71110097